Here's a sample of the kind of women that I'm looking for.

...And here's another sample of the kind women that I'm looking for.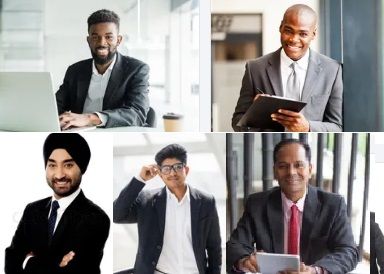 What?
You didn't really think that I was looking members of the opposite sex, did you ?...lol....(I'm not an incel, human trafficker, or sex predator).
But… before I tell you about the WOMEN that I'm looking for, let me give a very quick – and VERY BIG, shout out…..
To all the people that have emailed me, showing your support – and to those that have come forward to financially offer support in this new project.
I'm both truly, truly humbled, honored - and very pleasantly surprised by the response that I've received so far.
We're now (already !) 'good to go'… and I look forward to working like hell to try and help make every one richer from this endeavor !
...Happy days.
I'll still try to post here every day to keep you updated (and to have a laugh at idiocy- of course).
Ok.... let's get back to looking for lots of women….
W OMEN
W ord
O f
M outh
E ntrepreneurial
N etworkers.
This is something I have some experience in.
I used email lists to keep my beach resort business at full capacity for three years, because it was an excellent establishment ,with top quality restaurant, and fun staff- with a fantastic atmosphere.
The product sold itself.
I aim to my my website with the same goals.
Word of mouth recommendation - works .
Social media platforms are the new space to make these relationships - thus leading to directing people to websites .
Then you need the right product once directed there
I'm gonna be trying my damned hardest to provide just that.
I care not, what gender you are – I care about your work ethic.
I care not, if you agree with my perspectives or not – I care about you wanting to make money for yourself.
Motivation.
What's your motivation for blogging on a crypto social media blogging site?
Money?
The pleasure of blogging and interaction?
Investing in crypto currencies?
At the current prices of Blurt - $10 is around – 2,300 blurt tokens.(?)...
Looking over accounts - ones that are recognizably from Asia or Africa - the earnings are pretty poor - with many people only making $10 or 15 dollars a month - or less...
( this matters if making money is your motivation for blogging - and not just for the pleasure of blogging itself.)
That's a hell of lot of work -and time, every day - for very little reward, don't ya think ?
What would you say if I told you that there's a way that has a much higher earning potential?
....as opposed to socialist constructs that is all DPoS systems are - Systems that only encourage mediocrity and blandness if you ever gonna 'succeed' ?...
(Blurt, steem and hive, anyone?).
What would you say if I told you that not only do you get paid for your work, you get a passive income from ALL of your previous successes?
...potentially a very real income for years to come, giving you an opportunity to build on your success and be part of something real.
No 'seven day payout'– then nothing ever again for your efforts.
No onto 'the treadmill' producing content again, and again - for the next seven day cycle...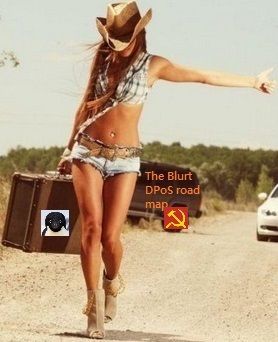 Are you a genuine 'go getter' ?
A real entrepreneur?
(not a socialist parasite who's looking to profit off the work of others)
Would you prefer to make your own money, create passive income, and get the rewards based on your own talent?
If you're answering 'yes' – but have no idea what to do next – follow this account for upcoming details.
*Free training and tuition will be available - to give you the tools that you'll need to get yourself started.
(I'll teach you how to fish – then you go and catch the fish for yourself).
We're looking at a time frame of around 4 weeks before fully up and operational - and 'good to go'.

A quick outline of potential earnings....
1 sale - a month's subscription = $2.50 commission - (payable in crypto).
Month 2 – if the subscriber continues - $2 commission for that same customer.
(Passive income).
Month 3 ( +) - and if the subscriber continues... $1 commission for that same customer.
For as long as the subscriber supports the site - _you get paid for his continued patronage...
e.g ....if you have 100 subscribers - and after the higher payout commissions of the first two months ($2.50 + $2 = $4.50)
...Your earnings then become $100 a month, passive income. (+ $450 for those first 2 months commissions)...

PLUS - As a 'hot woman' of the project - you'll also be eligible for extra income from other sources that will be on the website.
Products - such as our upcoming, online shop:
Asian fashions - Eastern styles, for western tastes…
Merchandise, (T-shirts, mugs, blah blah.)..+ a share of affiliate commission, etc.
Non greedy capitalism.
Email us on:
[email protected] ...if you're interested.
(please put 'WOMEN' and account name in the title).
Wait !... there's more…
Are you an enthusiastic wannabe you tuber,?...with a fun personality, and would like to be the face of a news/ current affairs news show ?
(think 'JP awakens' kind of style).
You provide the on-camera, bubbly, fun personality and presence - and we provide the material/content. …(initially looking at around 2x presentations per week).
Email us on:
[email protected]
(please put 'video audition' in the title).

NON GREEDY CAPITALISM - AS IT SHOULD BE…
A list my followers and upvoters on Blurt - who I feel I owe a debt of gratitude to...
(many all the way back from the steem and hive days)...
These reprobates, degenerates and very independently minded, sovereign people will be – automatically , eligible for some 'profit share' of the new site.
Loyalty is a virtue – it matters.
....This will be based on my prior historical relationships, and support..(And for whatever reason)..
@small1axe
@ajerkoff
@frot @sift666
@ctime
@northern-tracey
@mariuszkarowski @mmmmkkkk311
@j85063
@hangin
@arabisouri
@phusionphil
(edit no.1 .....bugger)..
@squirrelbait
edit no.2 ..bugger
@yayogerado
Anyone who feels that I've missed them out unfairly - email me….
You're probably right !..lol..( apologies in advance).
Want be part of the new site ?....
Now's your opportunity.
For every 100% upvote on blurt (this does not include those on the above list).... will mean a chance to be part of 'the team'…
Based on any 100% upvotes from any blurt account, from 9/9/2022, until…..(to be decided).
BE PART OF A PROFIT SHARE - WITH ZERO RISK - JUST BY USING YOUR 100% UPVOTE ON MY POSTS.
More details to follow....
....As yet - I haven't got a clue how I'm gonna do it....(just yet)….
_But.... it will be 'just and fair' .... THAT, I guarantee _.
Reblurt this post to all your friends and contacts.
.... especially to those in 'lower economy' countries in Africa and Asia - this could be a real opportunity for the right people with the right mindset.
NON GREEDY CAPITALISM - AS IT SHOULD BE…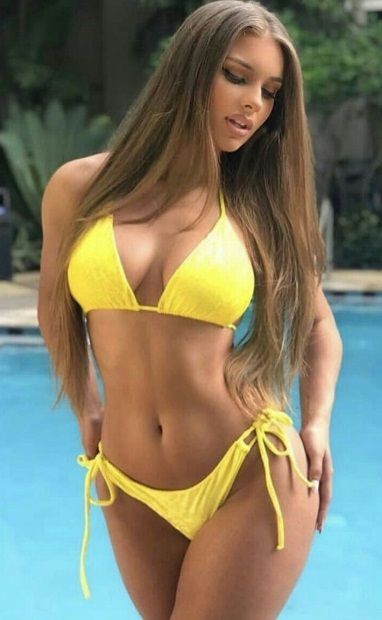 Inserted this photo to see - test - if this now makes my post 'nsfw' on blurt.blog...lolol...
---
Posted from https://blurtlatam.com