https://blurtlatam.com/@khrom/ricns7
An excellent, excellent, take on things, sir.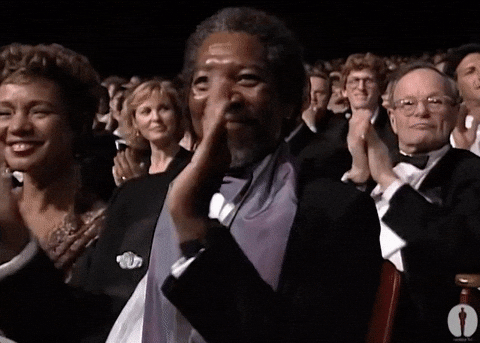 Fortunately for me, my realism is based in optimism, not nihilism.
(no matter how it may be seen by others).
You're correct in regards to blurt (or rather all DPoS social media platform).
The frustrations I feel ARE as a result of this flawed system - a 'con' that I myself bought into a long time ago (and then rejected...).
My life of material minimalism is by choice, and - off social media - is rewarded by a great quality of life.
(A beautiful place to live, productive gardening, abundant fishing, a gorgeous girlfriend of nearly a decade, and two fantastic doggies).
I'm in the very lucky position of being in a great community (the 'old style', helping each out, type) and - irrelevant of social media - can, if needed, build (another) business in the real world with my existing company.
Everything that I've been doing for this last month is based on the 'fairly inevitable' end game.... (as I see it - if things stay the same)
...the demise of blockchain social media.
I will purchasing another website later on today - not because it's the route I would ideally choose - but because it's the only realistic alternative in pursuing my own ambitions in the internet creative space.
I feel no different signing into blurt nowadays than I did when I left hive - (after 9 months of downvoting on ever post I made).
Putrid.
I have no desire to wade through such an environment - BUT, neither do I have any desire to get covered in cow/pig shit when I feed the soil - but I'll still do it.
I do that for profit - a future bounty of produce - and blurt is no different in that respect- not for me, nowadays - it's certainly is no fun.
But profit I will....I don't mean the upvotes, but the wealth of material I'm gathering.
It's a necessary - but dirty - part of my longer goal and is fully in line with that.
While my strategies may not be obvious to some - the clever man could see them very clearly - and could observe that they to, are in full alignment.
The continual attacks on me are indicative of a 'not very clever men'.
If they were intelligent - they'd refrain from doing such - knowing that by entering into my arena, they're doing nothing but aiding me while dis-empowering themselves at the same time ...
(you can't fix stupid, but you can alter a state of ignorance, to one of knowledge...).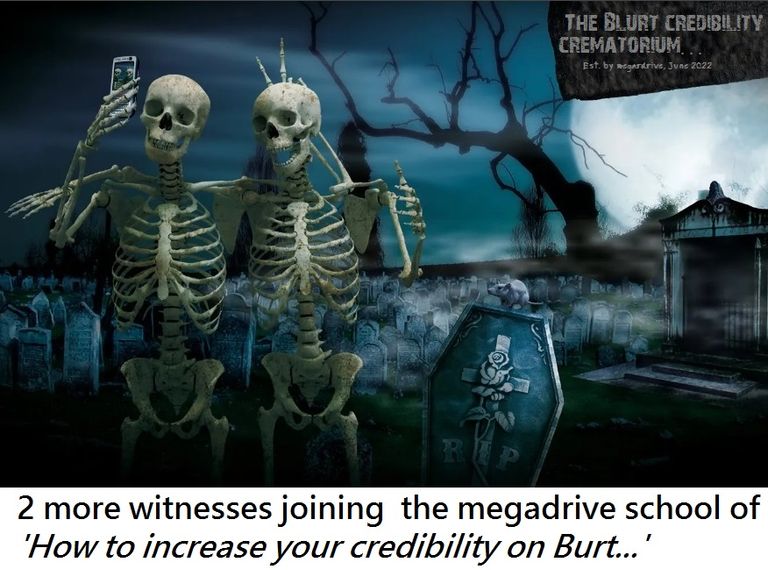 Everything I've been doing on Blurt - including the last few days of 'mask stripping', has been with that in mind...
Not from any personal conflicts , but for material to use in the future.
There is no ego involved (well, not from my side) - just a strategic logic to gather as much information as possible from the social/behavioral/psychological, perspective.
Material that may be of great value to me, later on.
My incendiary/satirical/flippant/ style of interaction has been purely to illicit the responses from those who wear the masks - to illustrate the pathologies and psychologies hiding behind the facade's.
(not only that, it's the easiest way - by far - for me to maintain some semblance of sanity in this ridiculously insane, low intelligence, environment).
Do I enjoy it ?...Yes.- but not for the reasons many might think...(read on...)
I lived/was brought up in - a family of narcissists (both low IQ and high IQ) ...and one certified psycho, along with some full on sociopaths....
...It's no wonder that I don't need - or worry about - or seek - any peer approval, now is it ?..lol.
I've been fighting 'my corner' ever since I was 4 years old - fighting against manipulators, liars, and mentally weak people.
...I've seen' the butterfly effect' of such stupid toxicity in action....and it ain't pretty- ever...
I can think of no more worthwhile endeavor in life than confronting this 'mind cancer' at every opportunity.
That involves the stripping away of masks.
That means conflict.
That means psychological pain for those that I expose as being the 'mask wearers'.
(and with the optimistic/naive hope, that in doing so, may change their cowardly mindsets. Courage is required for self awareness).
I take no joy in this 'exposing' ...only a resigned disappointment that my suspicions were - once more - proven to be correct.
I take no pleasure in inflicting this psychological pain on others.
(the inevitable consequence and outcome of such endeavors, if proven to be accurate).
I DO, however, take a grim satisfaction in the knowledge that I've exposed liars, manipulators, the disingenuous, and the charlatans.
I KNOW that by not doing such, I will be aiding in the world becoming even more fucked up than it is already.
This decay is entirely due to the charlatans, the disingenuous, and the liars....(ect)
I'm doing my bit - in my own small way- to try and redress this problem.
I do that by exposing fraud - in all it's 'psychological forms'.
'All politics is local', as they say- and in today's world, that means internet forums as much as anywhere else.
This is why it makes no difference to me if I'm exposing fakery at 'the local level' (any given platform and it's users), or at the higher levels (governments/ngo's/msm media , etc).
My focus was very much on the latter when I first came to Blurt.
It was only though the actions against me - on the platform (megadrives attempts to silence me to begin with ) and then the ongoing debacle - that kept my focus here - a case of 'all politics being local'.
It made no difference to me - where my focus was.
PRINCIPLES REMAIN THE SAME - ONLY THE TERRAIN CHANGES.
Blurt and 'the idiots in charge' - entirely through their own actions, have almost INSISTED that I keep and maintain my focus on Blurt....the recent wtp and matrix meltdown being the latest.
Until my site(s) is up and running - I WILL be maintaining my presence on here - FOR MY OWN purposes.
One of collecting useful, and potentially valuable, information.
The most efficient manner in which I can collect this information seems to be though satire, lampooning, and pointing out the stupidity of logical inconsistencies.
The fragile ego's here seem to have no 'off' button - Which is fine - I find it totally fascinating to observe.
....it also keeps supplying me with more and more information.
'They' seem to insist on providing all this to me, not only free of charge - day in, and day out.
..but also increasing my own credibility with every encounter - and ironically, reducing their own at the very same time...
(the mind truly boggles)....
...It'd be very rude not to take them up on such a bountiful - and so eagerly given - offer.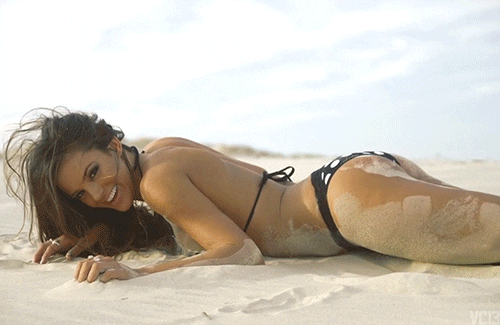 Life can be beautiful - and loads of fun - but only if you're courageous enough to be truly free....
---
Posted from https://blurtlatam.com