Lets start with the massive GAY problem that we seem to have on Blurt...
Obviously, this is not concerning anyone's sexual proclivities - I have zero interest in other people bedroom antics if they don't affect me - live and let live.... but the title itself does offer the opportunity for megadrive and blurt.blog to stick a nsfw label on it.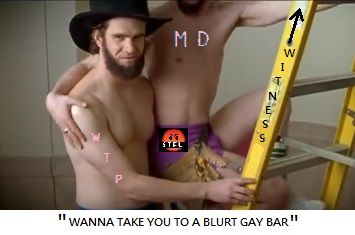 LEAVING THE GAY PROBLEM UNADDRESSED ONLY LEADS TO A HAVING A GAYBAR.
...And no sane rational people want to see that happen...
G reed
A nd
Y earning...
...Leads to...
B uilding
A
R edoubt
The GAY mindset is closely associated with the 'Sunk Cost Fallacy'.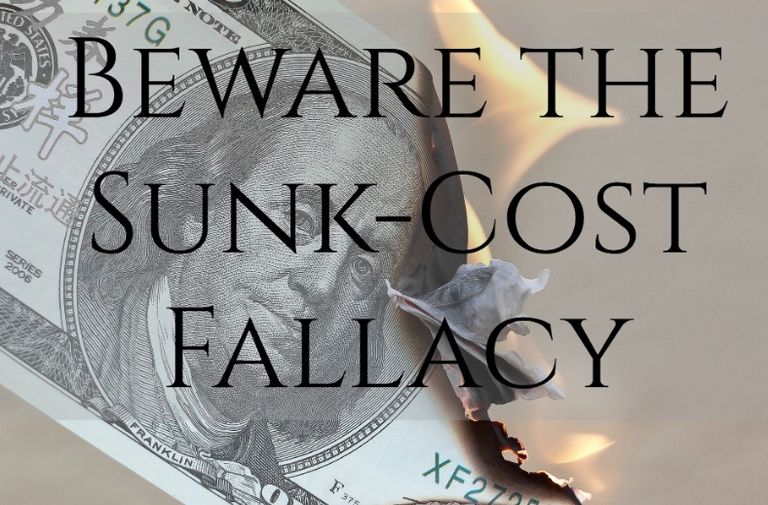 What is the Sunk Cost Fallacy?
The Sunk Cost Fallacy describes our tendency to follow through on an endeavor if we have already invested time, effort, or money into it, whether or not the current costs outweigh the benefits.
The sunk cost fallacy means that we are making irrational decisions because we are factoring in influences other than the current alternatives.
The fallacy affects many different areas of our lives leading to suboptimal outcomes.
https://thedecisionlab.com/biases/the-sunk-cost-fallacy
Greed:
"An excessive desire to acquire or possess more than what one needs or deserves, especially with respect to material wealth."
and
Yearning: (over losses)
A persistent, often melancholy desire; a longing
Being in a state of GAY causes people to think and behave differently.
Principals become malleable, for example.
Rather than principals being the steadfast personal rules of how to conduct your life, the yearning over losses corrupts the weaker individual.
FUN FACT:
Individual who DO live more by their principals, tends to suffer far less from 'the sunk cost fallacy' and - be extension - the mental trauma's associated with it.
Individuals suffering from trauma (yearning over loss), do not posses the same rational perspectives that they may have once had.
Being in the GAY mindset causes those who are suffering from 'the sunk cost fallacy' to make poor decisions.
One of those poor decisions - as a way to rationalize to themselves - is justification.
( thus manifesting as the erosion of previously held principals).
Building a redoubt with others who are also suffering from the same mental affliction then tends to occur.
'Misery loves company', as they say.
Is Blurt a case of 'the sunk cost fallacy'...?
For me, not at all.
I never came to Blurt expecting anything different that what the whole world has now seen unfold in this last few months.
I came here 'hoping' that I was going to be proven incorrect - but seeing as I do not have hopium as my guide, just verifiable facts through observable actions, it came as no shock to me, seeing things unfold....
(top business tip - When you're selling a product - i.e a social media blogging with free speech - and then go out of your way to stymie people for purely personal, and petty reasons - You devalue your own product.
....That sounds like a sensible strategy, not.)
* In my case, that was attempting to put my account on the COAL list, and then the freezing of my account when that failed, and as a last resort (so far*), tagging much of my work 'nsfw' for no valid reason.
These attempted actions didn't hurt me - they hurt the platform.
They destroyed it's NO.1 selling point and ultimately (in my opinion), have forever tainted both the product and the individuals who have initiated this idiocy (and those that continue to support it).
....And it is utter, total, idiocy.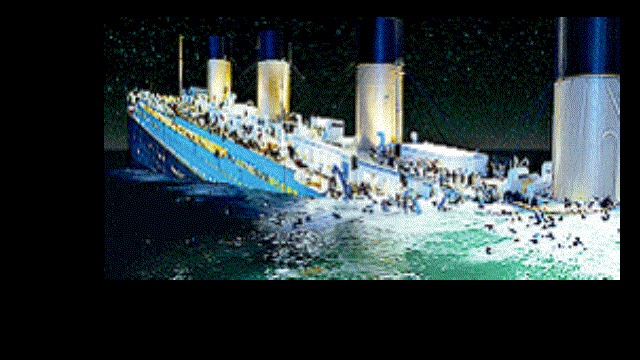 *note:
I fully expect further actions against me as my truths psychologically hurt the man children running this place.
Idiotic decisions if not called out (what I've doing for this few months) - will only lead to more idiocy.
Throw in the feelings of GAY (sunk cost fallacy) and you get the proliferation of the GAYBAR.
For example....
world-travel-pro's 'call to war' against my account.
GAY, in action.
https://blurtlatam.com/blurt/@world-travel-pro/blurt-community-survey-the-trending-page
C: @ctime and @mariuszkarowski should stop up-voting Lucy's disparaging posts to trending.
This is an aggressive action against my account.
This is world travel pro throwing a metaphorical punch.
...is throwing the first punch to a known counter puncher with a hard punch really a good idea ?
This is an attempt through politicking - persuasion - to either stymie my free speech, or to financially hurt me.
Or both.
These 'calls to action' - and that is what they are, make no mistake...would have led directly to financially damaging me.
That is an aggressive action.
I have nothing against world-travel-'prostitute my principals'.
He's hurting for being in a state of GAY.
I get that.
He now seems adamant to build his GAYBAR with his fellow sunk cost fallacy sufferers.
His poor decisions are not my fault.
The compromise of his expressed principals is not my fault.
The building of his GAYBAR -with his new found friends - is also not my fault.
Not taking responsibility for your actions and then becoming a smaller person for tit, so as to not feel the pain of being in a state of GAY anymore - IS NOT MY FAULT.
Counter punching against someone's aggressive actions that were initiated against me ( not the other way around - yet again!) ....which was a call to action to financially hurt me - IS MY CHOICE.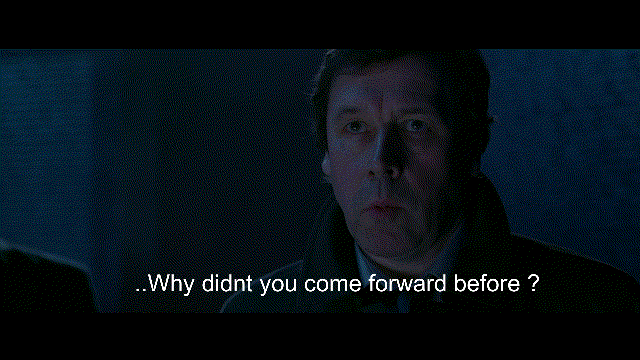 I seem to me that people think that I - metaphorically - hit a lot harder than anyone else here on blurt.
You would be mistaken in that assumption, using my posts and comment to date as the barometer.
You have yet to see me 'throw a punch' with my full body weight behind it, so speak.
You have no idea what it will feel like, to have a punch coming right from my toes...
Capiche?
But I think you're gonna...

WORLD-TRAVEL-PRO
"Further more, just like I don't like Lucy singling people out and tearing them apart,"
LUCYLIN
" I don't give a flying fuck what GAY politicians like or dislike. Their vapid opinions carry no weight to those that discern action from words."

WORLD-TRAVEL-PRO
"Furthermore, how are you doing anything to help the platform, increase the price of blurt, attract investors by negatively fixating on people that clearly can't take it?"
LUCYLIN
"It WAS to undermine their legitimacy as 'leaders'* to make way for adults in the room to try an rebuild something that moronic idiots intentionally made into shit show - and a laughing stock."
*It is NO LONGER that.
Your actions have altered that perspective....Now it is something entirely different.

WORLD-TRAVEL-PRO
" Maybe they do need a little protection now to think about it. Yeah, for real."
Virtue signalling is not a virtue - but it is insulting to those that you 'signal' for.
Superiority complex, much ?
Are you REALLY suggesting that they - fully grown adults - are not capable of looking after themselves, and 'need your protection'..? ...seriously?...How insulting to them, and a total lack of respect (imo)..
Do you see them as childlike?...
...I can see it now - you and megadrive are just gonna be, like, ***BFF's ***!

WORLD-TRAVEL-PRO
"Make fun of me, I can take it."
LUCYLIN
Good to hear..time will tell....

WORLD-TRAVEL-PRO
" In final, I've got nothing against you personally. I've had your back more than once on this platform, and it is true our ideologies of the world basically the same as far as I know. All the free speech non-cencorship stuff, yes I'm right in line."
In final, I've got nothing against you personally.
.....That's good to hear, but I find the call to action to financially hurt me personally - and those words above - are inconsistent. ....Has something changed ?
Unless your 'call to action' to financially hurt me was 'for the greater good' (and you're nothing but a collectivist commie) ...Then how is this NOT a personal attack ?
You cant have it both ways.
No you're not the same as me...
You're playing the politician.....(A poor one).
We are very different, I feel...
You're busy building a GAYBAR with your newfound buddies, for example.
I was trying to re-set the product to what it was, when I arrived.
Your noticeable change was the final motivation that I needed.
Not because of you, per se - but the confirmation of the psychology at work on everyone in this environment. (including myself).
ALL DPoS crypto, and its governance construct as it stands now(and the social media blogging) is, in my opinion essentially an evil, socialist, parasitical, product.
As I'm sure you understand (more than most on here in the upper echelons)..."Business is business - nothing personal...."
Just like your call to action to try and financially hurt me. ...Nothing personal.
I'm doing all my stuff for 'the greater good', as well - for freedom lovers, and free speech lovers, everywhere.
You're welcome.
I'll get around to the lack of TITS on blurt - in another post.
Thinking
i t
T hrough
Strategically
T.I.T.S.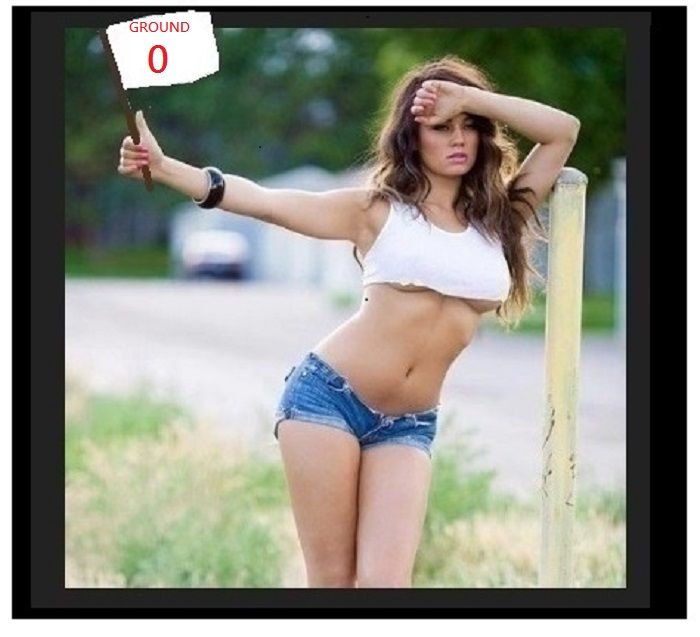 ---
Posted from https://blurtlatam.com