Hello everyone ,
How are you all ? I hope everyone is fine and doing great in their life.
I saw a post by balvinder bhai aka @tekraze where he shared his recent blurt purchase from one of the exchanges. Me and him and always talking about blurt on discord and seeing him buying some blurt i also got motivated and bought some blurt.
I have bought 15k+ blurt today.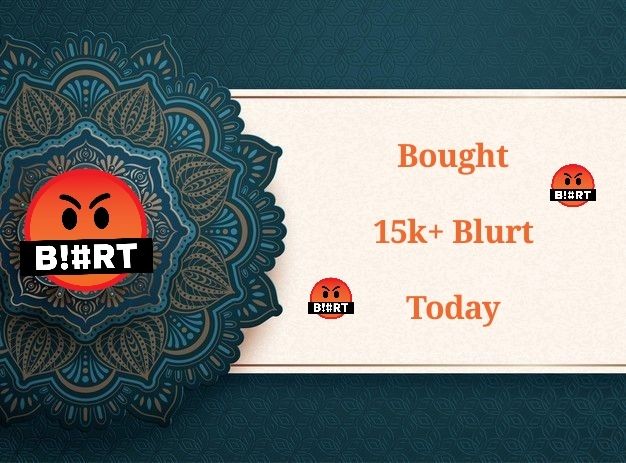 I would unfortunately have to wait for the days before i can withdraw them because i reset my password at probit today. Now that's a complete different story on why i changed my password and i will share it in next post maybe.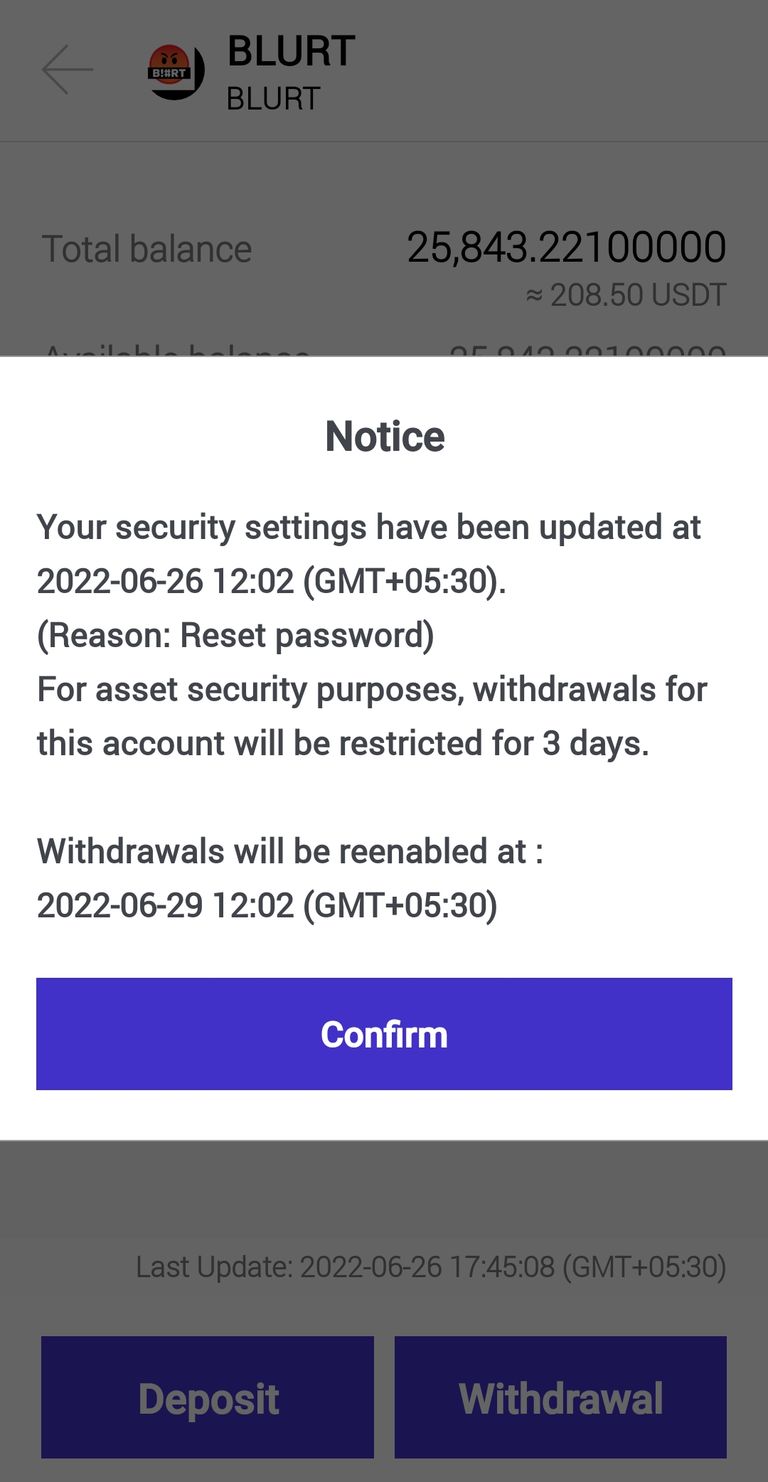 I planned on using these blurt for multiplying my blurt but it looks like i have to wait for three days before i can start doing anything from my blurt tokens.
I will see how the market for blurt behaves like in these three days and then will decide what i will do next. Until then i will be trying to trade and multiply my blurt at tribaldex.
For those who want to buy blurt and powerup i would suggest them to wait for sometime and if you are a trader and can handle your profit/ loss then go ahead and do your stuff.
Thank you