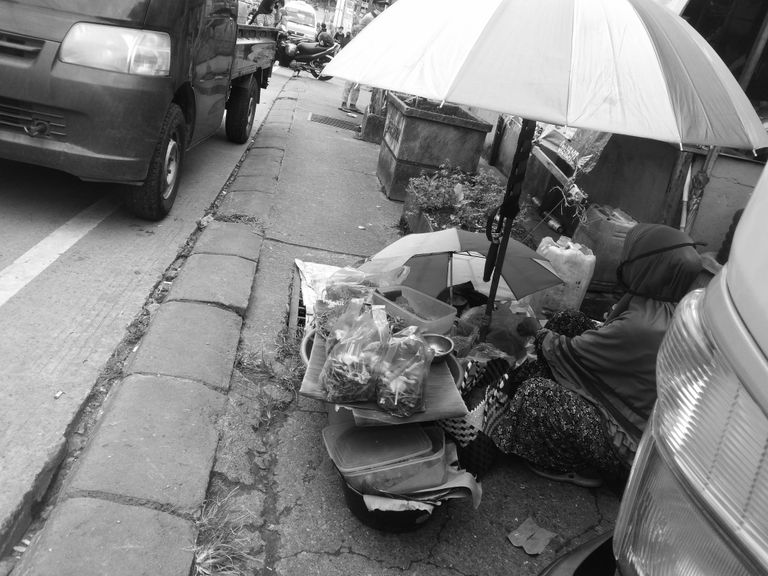 Captured using Vivo1724
Rules to follow in this Black & White photography challenge:
Your own photo
Black and white images that represent any positive meaning in life
Present one or two image every day
You may add people, if you want
No explanation
Use one of your tags #bnwphotography
Thanks For Stopping By
beben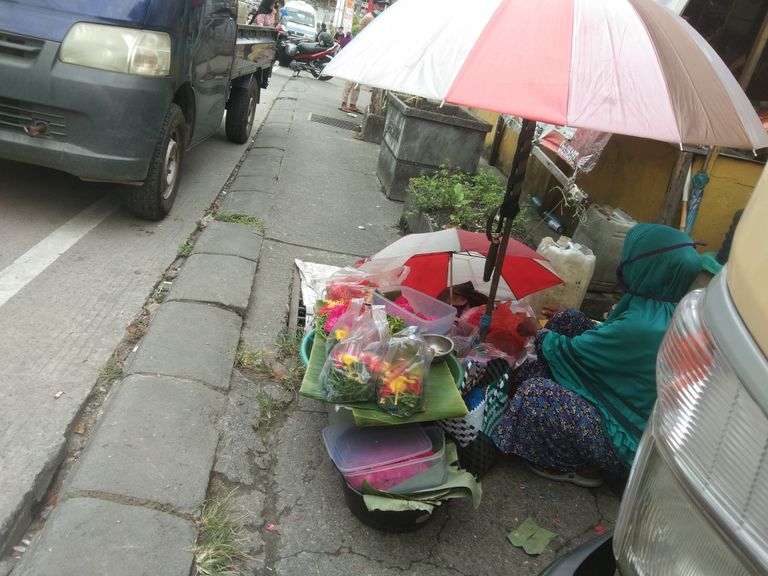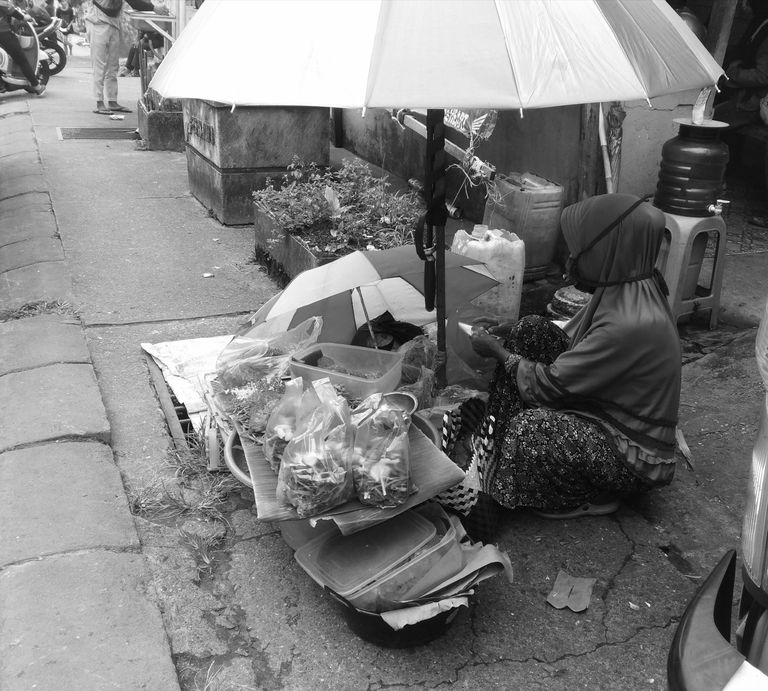 Berikut di bawah ini adalah aturan yang harus diikuti dalam tantangan fotografi Hitam Putih:
Harus foto milik anda sendiri (diambil oleh anda)
Foto hitam putih yang mewakili setiap makna positif
Posting satu atau dua foto setiap hari
Anda diperbolehkan memposting orang, kalau memang anda inginkan
Tidak perlu penjelasan tentang foto yang anda posting
Gunakan tagar #hitamputih
Terima Kasih Atas Kunjungannya
beben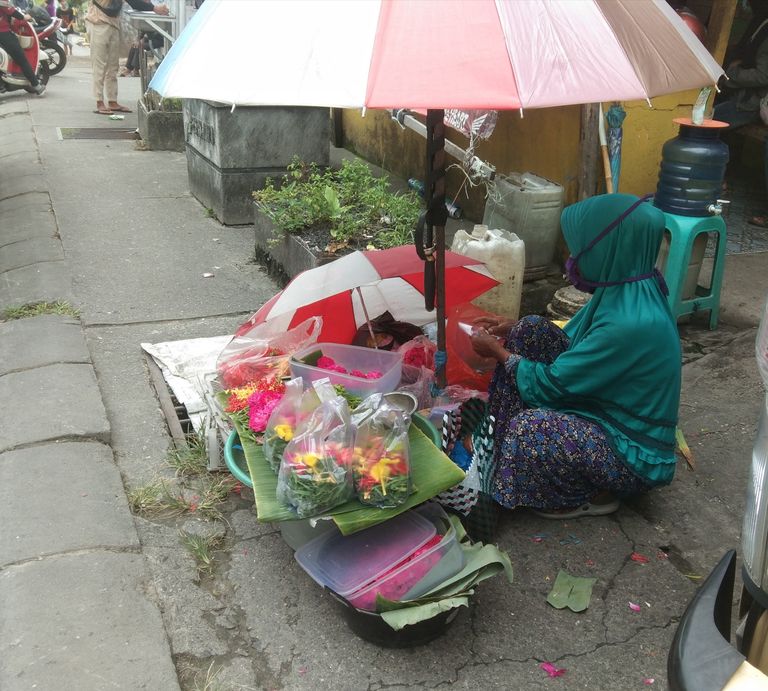 Fotografi hitam-putih dianggap oleh beberapa orang lebih halus dan interpretatif, dan kurang realistis dibandingkan fotografi berwarna. Gambar monokrom bukanlah rendisi langsung dari subjeknya, tetapi merupakan abstraksi dari kenyataan, mewakili warna dalam nuansa abu-abu. Dalam istilah komputer, ini sering disebut skala abu-abu. Fotografi hitam-putih dianggap oleh beberapa orang untuk menambahkan sentuhan yang lebih emosional pada subjek, dibandingkan dengan fotografi berwarna aslinya.
Gambar monokrom dapat diproduksi dalam beberapa cara. Menemukan dan menangkap pemandangan yang hanya memiliki varian rona tertentu, meskipun sulit dan tidak biasa dalam praktiknya, akan menghasilkan gambar yang secara teknis memenuhi syarat sebagai foto monokrom. Seseorang juga dapat secara artifisial membatasi rentang warna dalam foto ke dalam rona tertentu dengan menggunakan film atau kertas hitam-putih, atau dengan memanipulasi gambar berwarna menggunakan perangkat lunak komputer.
Gambar berwarna dapat dikonversi menjadi hitam putih di komputer menggunakan beberapa metode, termasuk desaturasi gambar RGB warna yang ada sehingga tidak ada warna yang tetap terlihat (yang masih memungkinkan saluran warna dimanipulasi untuk mengubah nada seperti menggelapkan langit biru), atau dengan mengonversi gambar ke versi skala abu-abu (yang menghilangkan warna secara permanen), menggunakan program perangkat lunak seperti Photoshop. Setelah konversi perangkat lunak ke gambar monokrom, satu atau lebih rona dapat menggantikan rona abu-abu untuk meniru gambar duotone, sepia, selenium atau emas, atau cetakan cyanotype, calotype, atau albumen.
Fotografi hideung-bodas dianggap ku sababaraha urang langkung halus sareng interpretif, sareng kirang realistis tibatan fotografi warna. Gambar monokrom sanes rendisi langsung tina subjékna, tapi mangrupa abstraksi tina kanyataan, ngagambarkeun warna dina nuansa kulawu. Dina istilah komputer, ieu mindeng disebut greyscale. Fotografi hideung-bodas dianggap ku sababaraha urang pikeun nambihan sentuhan anu langkung émosional pikeun subjek, dibandingkeun sareng fotografi berwarna asli.
Gambar monokrom tiasa diproduksi ku sababaraha cara. Milarian sareng motret pamandangan anu ngan ukur gaduh varian warna anu tangtu, bari sesah sareng jarang dina praktékna, bakal ngahasilkeun gambar anu sacara teknis cocog salaku poto monochrome. Hiji ogé tiasa sacara artifisial ngabatesan rentang warna dina poto pikeun anu aya dina warna anu tangtu ku cara nganggo pilem atanapi kertas hideung-bodas, atanapi ku ngamanipulasi gambar warna nganggo parangkat lunak komputer.
Gambar warna tiasa dirobih janten hideung sareng bodas dina komputer nganggo sababaraha metode, kalebet nyusahkeun gambar RGB warna anu tos aya supados henteu aya warna anu tetep katingali (anu masih ngamungkinkeun saluran warna dimanipulasi pikeun ngarobih nada sapertos poék langit biru), atanapi ku jalan ngarobah gambar kana versi grayscale (anu ngaleungitkeun warna permanén), ngagunakeun program software kawas Photoshop. Saatos konversi software kana gambar monochrome, hiji atawa leuwih hues bisa ngaganti nada abu mun emulate duotones, sepia, selenium atawa emas toned gambar atawa cyanotype, calotype atanapi albumen prints.
Fotografi ireng-putih dianggep sawetara luwih subtle lan interpretatif, lan kurang realistis tinimbang fotografi warna. Gambar monokrom dudu rendition langsung saka subyek, nanging abstraksi saka kasunyatan, makili werna ing werna abu-abu. Ing istilah komputer, iki asring disebut skala abu-abu. Fotografi ireng-putih dianggep sawetara kanggo nambah sentuhan sing luwih emosional marang subyek, dibandhingake karo fotografi warna asli.
Gambar monokrom bisa diprodhuksi ing sawetara cara. Nemokake lan motret pemandangan sing mung duwe varian hue tartamtu, sanajan angel lan ora biasa ing praktik, bakal ngasilake gambar sing sacara teknis nduweni kualifikasi minangka foto monokrom. Siji uga bisa artificially matesi sawetara werna ing foto kanggo hue tartamtu kanthi nggunakake film utawa kertas ireng-putih, utawa dening manipulasi gambar werna nggunakake piranti lunak komputer.
Gambar werna bisa diowahi dadi ireng lan putih ing komputer nggunakake sawetara cara, kalebu desaturasi gambar RGB werna sing wis ana supaya ora ana werna sing tetep katon (sing isih ngidini saluran werna bisa dimanipulasi kanggo ngganti nada kayata peteng langit biru), utawa kanthi ngowahi gambar menyang versi skala abu-abu (sing mbusak werna kanthi permanen), nggunakake program piranti lunak kayata Photoshop. Sawise konversi piranti lunak menyang gambar monochrome, siji utawa luwih warna bisa ngganti werna abu-abu kanggo niru gambar duotone, sepia, selenium utawa emas, utawa cyanotype, calotype, utawa cetakan albumen.

Zwart-witfotografie wordt door sommigen beschouwd als subtieler en interpretatiever, en minder realistisch dan kleurenfotografie. Een monochrome afbeelding is geen directe weergave van het onderwerp, maar een abstractie van de werkelijkheid, die kleuren in grijstinten weergeeft. In computertermen wordt dit vaak grijstinten genoemd. Zwart-witfotografie wordt door sommigen beschouwd als een meer emotionele toets aan onderwerpen, in vergelijking met fotografie met echte kleuren.
Monochrome afbeeldingen kunnen op een aantal manieren worden geproduceerd. Het vinden en vastleggen van een scène die slechts bepaalde tintvarianten heeft, hoe moeilijk en ongebruikelijk in de praktijk ook, zal resulteren in een afbeelding die technisch gezien in aanmerking komt als een monochrome foto. Men kan het kleurenbereik in een foto ook kunstmatig beperken tot bepaalde tinten door zwart-witfilm of -papier te gebruiken, of door kleurenafbeeldingen te manipuleren met behulp van computersoftware.
Kleurenafbeeldingen kunnen op een computer worden geconverteerd naar zwart-wit met behulp van een aantal methoden, waaronder het verminderen van de verzadiging van de bestaande RGB-kleurafbeelding zodat er geen kleur zichtbaar blijft (waardoor de kleurkanalen nog steeds kunnen worden gemanipuleerd om de toon te veranderen, zoals het donkerder maken van een blauw lucht), of door de afbeelding te converteren naar een geschaalde versie van grijs (waardoor de kleur permanent wordt verwijderd), met behulp van een softwareprogramma zoals Photoshop. Na softwareconversie naar een monochrome afbeelding kunnen een of meer tinten grijstinten vervangen om duotoon-, sepia-, selenium- of goudafbeeldingen of cyanotype-, calotype- of albumine-afdrukken na te bootsen.
Black-and-white photography is considered by some to be more subtle and interpretive, and less realistic than color photography.  Monochrome images are not direct renditions of their subjects, but are abstractions from reality, representing colors in shades of grey. In computer terms, this is often called greyscale. Black-and-white photography is considered by some to add a more emotional touch to the subject, compared with the original colored photography.
Monochrome images may be produced in a number of ways. Finding and capturing a scene having only variants of a certain hue, while difficult and uncommon in practice, will result in an image that technically qualifies as a monochrome photo. One can also artificially limit the range of color in a photo to those within a certain hue by using black-and-white film or paper, or by manipulating color images using computer software.
Color images can be converted to black and white on the computer using several methods, including desaturating the existing color RGB image so that no color remains visible (which still allows color channels to be manipulated to alter tones such as darkening a blue sky), or by converting the image to a greyscale version (which eliminates the colors permanently), using software programs like Photoshop. After software conversion to a monochrome image, one or more hues can replace the grey tones to emulate duotones, sepia, selenium or gold toned images or cyanotype, calotype or albumen prints.



---
Posted from https://blurtlatam.intinte.org