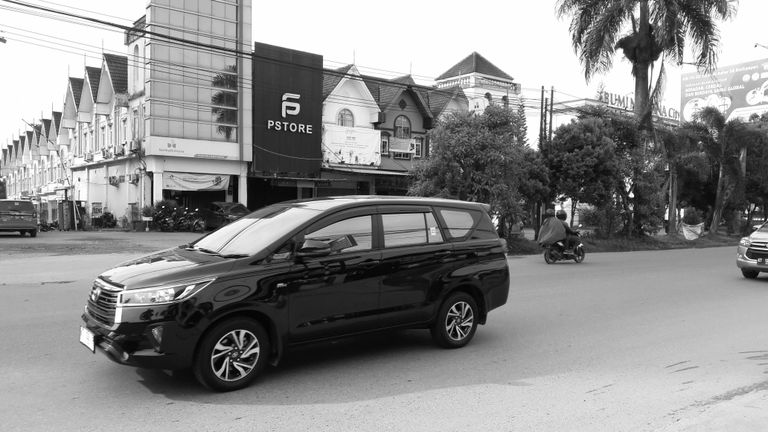 Shot using Samsung smartphone
Below are the rules to follow in this Black & White photography challenge:
Photo/photos taken by you
Black and white images that represent any positive meaning in life
Present one or two image every day
You may add people, if you want
No explanation needed
Use tag #bnwphotography.
Wassalam,
Dewiasih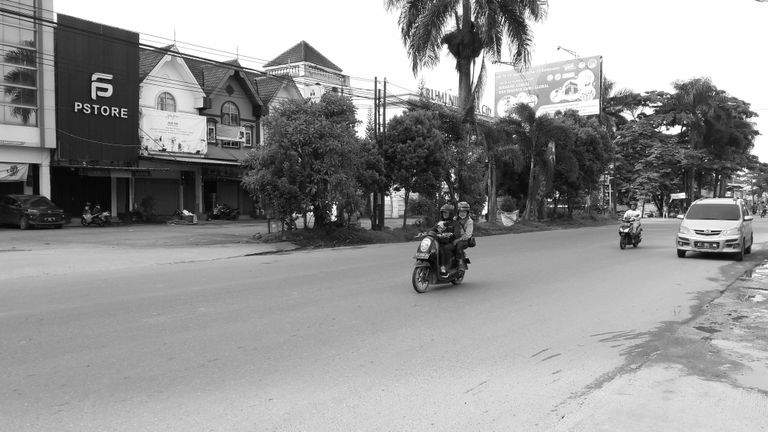 Foto saya ambil menggunakan smartphone Samsung
Di bawah ini adalah aturan yang harus diikuti dalam tantangan fotografi Hitam Putih:
Harus foto milik anda sendiri (diambil oleh anda)
Gambar hitam putih yang mewakili setiap makna positif
Posting satu atau dua gambar setiap hari
Diperbolehkan memposting orang, kalau anda inginkan
Tidak perlu penjelasan tentang foto yang anda posting
Gunakan tagar #hitamputih
Wassalam,
Dewiasih

Black And White Photos For Beginners
For beginners or most photography hobbyists are generally reluctant to take black and white photos seriously, in their minds black and white photos are less interesting and boring, there is no WOW factor.
It's as if watching black and white television or silent black and white films in the past, especially now that we live in the modern digital era with sophisticated technology.
In the world of photography, black and white photos are a form of art, even the best/famous photographers work more in monochrome, in the history of photography we know the works of Ansel Adams, Edward Weston or Henri Cartier-Brenson, and many more. In other words, the art of black and white photography is a medium with a long, rich, and eternal history.
It is important to know that by getting used to working in black and white, we will be able to become better photographers. Why? Because we are forced to work and think with strong taste, composition, and imagination, it is indeed not easy at first.
Color is indeed a very strong influence, and it tends to dominate the photo so much that it is difficult to see other elements such as tone, contrast, texture, shape and quality of light. Experienced photographers instinctively see these things, regardless of whether they work in color or black and white.
Since we're just getting started, we may need some basic guidance to do so. But the more often we do it, the easier it will be.
There are certain subjects that always work better than others in black and white photos, generally for me it is the subject of seascapes and desert landscapes because they have texture and wide gray gradations, human portrait subjects are also very good in monochromatic shades, mountainous landscapes with colorful flora that are bright and varied sometimes don't always work in monochrome. If this is the first time we want to try shooting in black and white, then this is a suitable subject to start with.
Shooting in Black and White
Before the era of digital photography the only way to work in black and white was to use black and white film. Thankfully, it's now much easier to work in black and white, simply by turning the Picture Styles lever on your camera you can start working in Monochrome right away.
Cameras with electronic viewfinders will automatically display the image in black and white, this really helps us see how the image will look in black and white, before we press the shutter button. If with a DSLR camera we will get the same effect on the Live View screen. (Get in the habit of always seeing your subject in black and white on the camera)
I recommend, and this is what I usually do to always use the RAW format. Because henceforth it will be easier than using the JPEG format. The RAW format will sometimes provide image quality that is not as good as the JPG format. With RAW the data we record is complete color data even though in live view we see it in monochrome, on the other hand in the JPEG format the data has been converted to data that has been converted to monochrome, so we will lose the color data which we actually need to correct warrants in grayscale
But if you are still a beginner in photography, it might be easier to use the JPEG format, because the results will be exactly the same as when you shoot in monochrome mode (no color), so you don't have to bother converting to black and white and rearranging everything. in photo editor.
Works With Monochrome Mode
Once in monochrome mode we have a few additional options (every camera is different). This additional selection option will really help us in setting up the camera to produce the best photos. It is very important to really study the instructions for your camera manual so that it is easier to use the features on the camera.
Color Filters
The use of color filters was everyday in the era of film photography. Photographers often buy color filters, and use them to change the tone in black and white photos. For example, if we are entering an element of a blue sky, then using a Yellow filter will make the sky a little darker, an Orange filter will make it even darker, and a Red filter will also be darker, and vice versa a red sky will be recorded darker with a Blue filter.
You can also use a Green filter, a Green filter can bring out more prominent details for green subjects such as leaves in the forest. Four color filters (red, orange, yellow and green) are also very useful for digital cameras, as a tool for adjusting black and white tones.
The problem with our digital color cameras is that we cannot use optical color filters on the lens, there are some digital cameras now that have built-in color filters installed (do not work like optical filters), some even add ND filters as well.
Contrast
If you take a photo in flat light (for example, a portrait of a person standing in the shade) the photo may appear flat (two-dimensional). So, we need to compensate by increasing the contrast. We can do this in-camera with contrast settings (most digital cameras come with this option), or we can also do this in Photoshop or Lightroom after the photo has been taken.
Cropping and Square Format
Most modern cameras can change the aspect ratio. This is very beneficial for us in choosing a format that suits our atmosphere or habits/personal tastes, for example we are used to the square format because we often deal with the Instagram application with a smartphone, or we need a wide format because we often take landscape or panoramic photos. If our camera has an electronic viewfinder, the aspect ratio format will look like the one we choose and of course this makes composition on the frame easier.
Tone and other effects
We may want to make the color tone and artistic effects that exist in the camera according to what we like. Our camera can indeed provide this choice and sometimes it will be good at soft nuances, but sometimes we adjust it too much so that the effect is too strong, so be as creative as possible with caution.