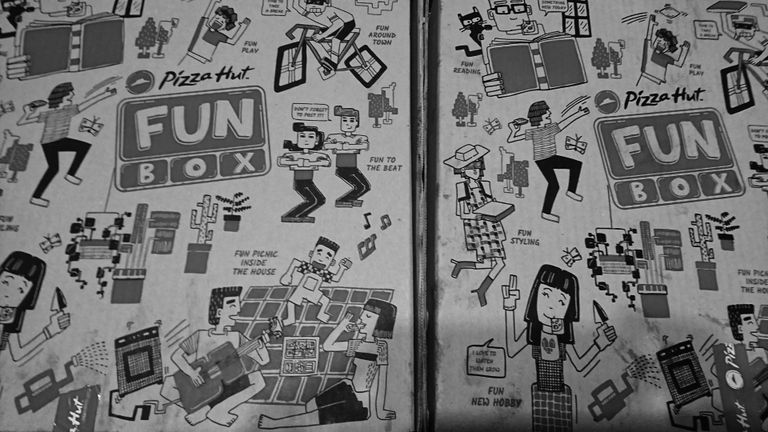 Some Simple Rules to follow in this Black & White photography challenge:
• Your own photo a must
• Black and white images that represent any positive meaning in life
• Present one or two image every day
• You may add people, if you want
• No explanation
• Use tag #bnwphotography
Cheers,
sweetpie


Dibawah ini aturan sederhana untuk diikuti dalam tantangan fotografi Hitam Putih ini:
Foto milik Anda sendiri / diambil oleh Anda
Gambar hitam putih yang mewakili makna positif dalam hidup
Tampilkan satu atau dua gambar setiap hari
Anda dapat menambahkan orang, jika Anda suka
Tidak diperlukan penjelasan dari foto yang anda posting
Gunakan tagar #hitamputih
Salam
Sweetpie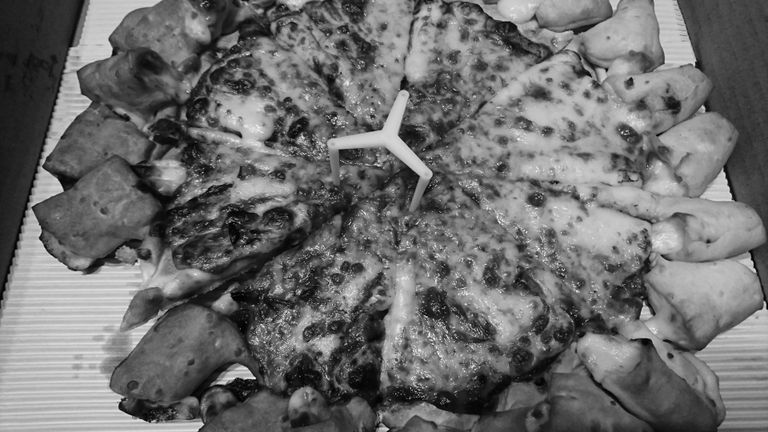 Estas son las reglas a seguir en este desafío de fotografía en blanco y negro:
Debe ser su propia foto/tomada por usted
Imágenes en blanco y negro que representen cualquier significado positivo en la vida
Presente una o dos imágenes todos los días
Puede agregar personas, si lo desea
Sin explicación
Use la etiqueta #bnwphotography
Gracias por visitarnos
Saludos
Sweetpie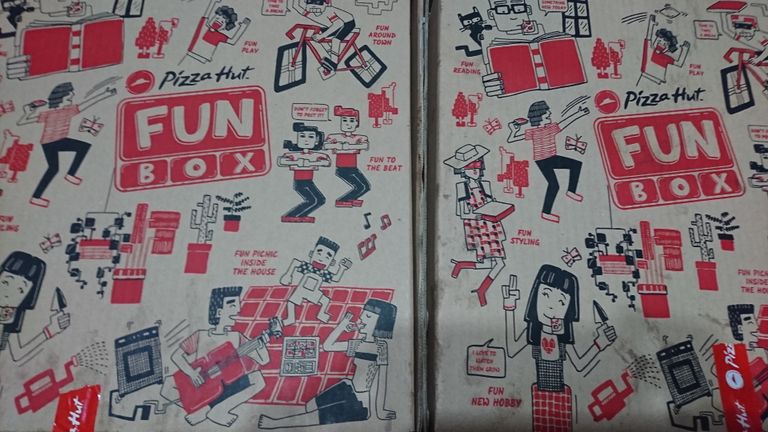 Here are some camera angles that are often used
Bird eye angle
The first camera angle is, Bird eye angle, like the point of view of a bird looking at an object from a height.
Generally, to take an angle like this, you have to use a drone or from a tall building.
2.High angle
It's the same as the previous angle taken from above or a height, the difference is that the high angle isn't as high as the bird's eye angle.
You use this angle to give the impression the object looks small.
Eye-level angle
This one camera angle is ah parallel to the photo object.
The angle of view of the eye level will show what the photographer is seeing and will be more interesting when aligned.
Low angle
This one photo angle is the opposite of the high angle.
Using this point of view will show the object being photographed from below, creating a bigger and stronger impression.
The frog eye angle
For this one angle it is the same as the Low angle but lower or almost touching the ground.
This point of view is used to give a bigger and stronger impression on objects.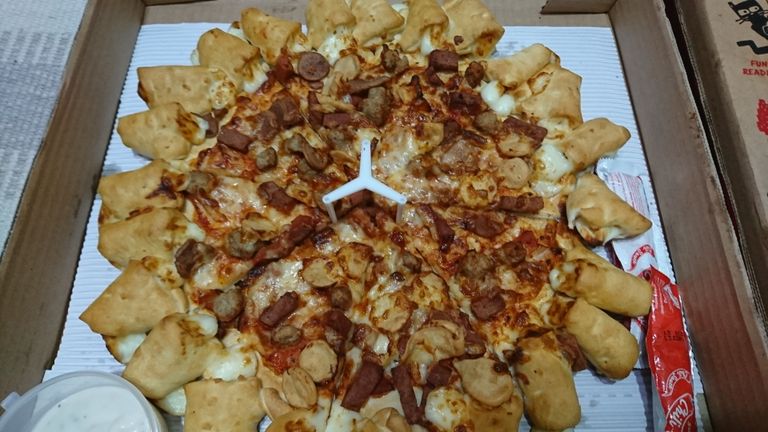 Bird eye angle
Angle kamera yang pertama ialah, Bird eye angle seperti sudut pandang seekor burung yang melihat objek dari ketinggian.
Umumnya untuk mengambil angle seperti ini harus menggunakan drone atau dari gedung tinggi.
High angle
Sama seperti angle sebelum yang diambil dari atas atau ketinggian, bedanya kalau High angle enggak tinggi seperti bird eye angle.
Kamu menggunakan angle ini untuk memberikan kesan objek terlihat kecil.
Eye level angle
Angle kamera yang satu ini yaitu ah sejajar dengan objek foto.
Sudut padang eye level akan menunjukkan apa yang dilihat fotografer dan akan lebih menarik ketika sejajar.
Low angle
Angle foto yang satu ini kebalikan dari high angle.
Menggunakan sudut pandang ini akan menampilkan objek yang dipotret dari bawah sehingga menciptakan kesan lebih besar dan kuat.
The frog eye angle
Untuk angle yang satu ini sama seperti Low angle namun lebih rendah atau hampir menyentuh tanah.
Sudut pandang ini digunakan untuk memberi kesan lebih besar dan kuat pada obyek.
Ieu sababaraha sudut kaméra anu sering dianggo
Sudut panon manuk
Sudut kaméra kahiji nyaéta, sudut panon manuk, kawas sudut pandang manuk nempo hiji objek ti jangkungna.
Sacara umum, pikeun nyandak sudut sapertos kieu, anjeun kedah nganggo drone atanapi tina gedong jangkung.
Sudut luhur
Sarua jeung sudut saméméhna dicokot ti luhur atawa jangkungna, bédana nyaéta sudut luhur teu saluhur sudut panon manuk.
Anjeun nganggo sudut ieu pikeun masihan kesan obyék katingalina leutik.
Sudut panon-level
Hiji sudut kaméra ieu ah sajajar jeung objék poto.
Sudut pandang tingkat panon bakal nunjukkeun naon anu ditingali ku fotografer sareng bakal langkung narik nalika dijajarkeun.
Sudut handap
Hiji sudut poto ieu sabalikna ti sudut luhur.
Nganggo sudut pandang ieu bakal nunjukkeun obyék anu dipoto ti handap, nyiptakeun kesan anu langkung ageung sareng langkung kuat.
Sudut panon bangkong
Pikeun hiji sudut ieu sarua jeung sudut Low tapi leuwih handap atawa ampir noel taneuh.
Sudut pandang ieu dianggo pikeun masihan gambaran anu langkung ageung sareng langkung kuat dina objék.
Iki sawetara sudut kamera sing asring digunakake
Sudut mripat manuk
Sudut kamera pisanan yaiku, Sudut mripat manuk, kaya sudut pandang manuk sing ndeleng obyek saka dhuwur.
Umumé, kanggo njupuk sudut kaya iki, sampeyan kudu nggunakake drone utawa saka bangunan dhuwur.
Sudut dhuwur
Iku padha karo sudut sadurunge sing dijupuk saka ndhuwur utawa dhuwur, bedane yen amba sing dhuwur ora dhuwur saka sudhut mripat manuk.
Sampeyan nggunakake sudut iki kanggo menehi kesan yen obyek katon cilik.
Sudut tingkat mripat
Sudut kamera siji iki sejajar karo obyek foto.
Sudut pandang tingkat mripat bakal nuduhake apa sing dideleng fotografer lan bakal luwih menarik nalika didadekake siji.
Amba kurang
Sudut foto siji iki minangka kebalikan saka sudut dhuwur.
Nggunakake sudut pandang iki bakal nuduhake obyek sing dipotret saka ngisor, nggawe kesan sing luwih gedhe lan kuwat.
Sudut mripat kodhok
Kanggo sudut siji iki padha karo amba Low nanging ngisor utawa meh ndemek lemah.
Sudut pandang iki digunakake kanggo menehi kesan sing luwih gedhe lan kuwat ing obyek.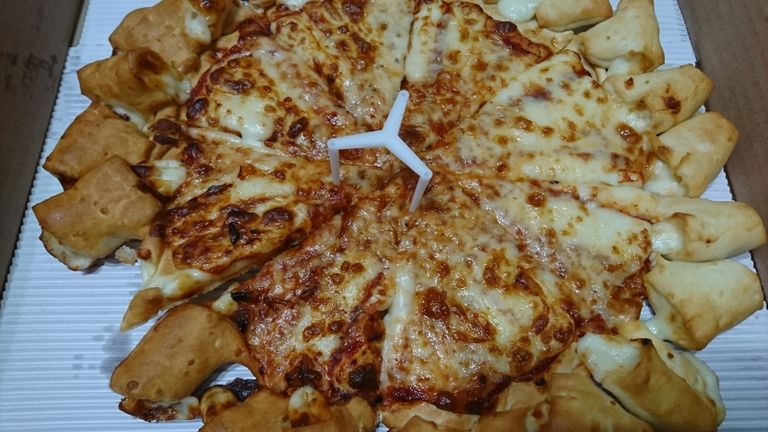 Estas son las reglas a seguir en este desafío de fotografía en blanco y negro:
Debe ser su propia foto/tomada por usted
Imágenes en blanco y negro que representen cualquier significado positivo en la vida
Presente una o dos imágenes todos los días
Puede agregar personas, si lo desea
Sin explicación
Use la etiqueta #bnwphotography
Gracias por visitarnos
Saludos
Sweetpie


---
Posted from https://blurtlatam.intinte.org