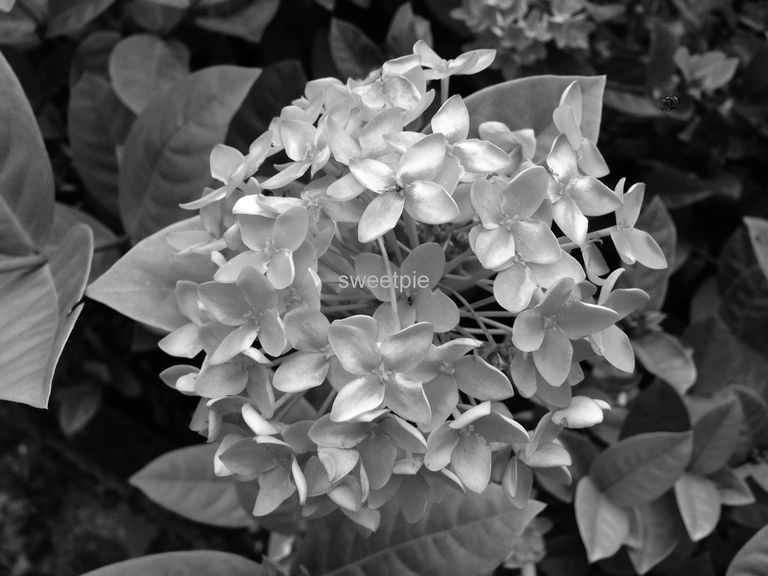 Some Simple Rules to follow in this Black & White photography challenge:
• Your own photo a must
• Black and white images that represent any positive meaning in life
• Present one or two image every day
• You may add people, if you want
• No explanation
• Use tag #bnwphotography
Cheers,
sweetpie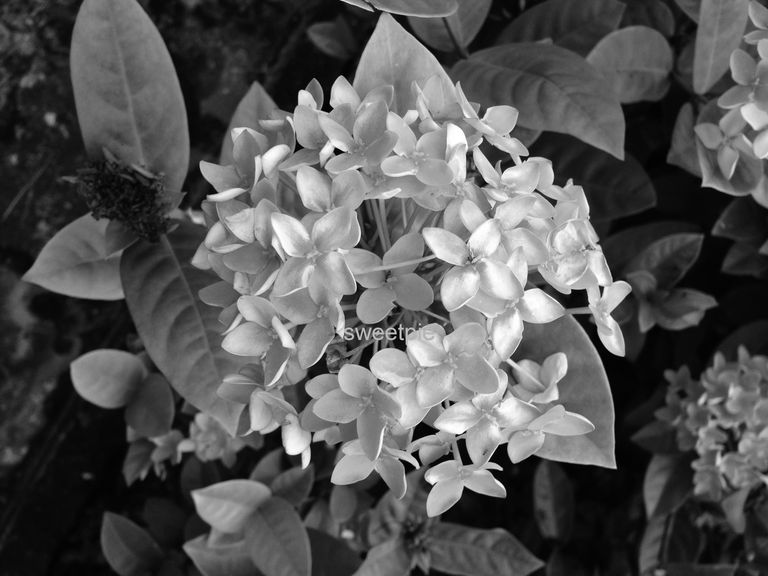 Estas son las reglas a seguir en este desafío de fotografía en blanco y negro:
Debe ser su propia foto/tomada por usted
Imágenes en blanco y negro que representen cualquier significado positivo en la vida
Presente una o dos imágenes todos los días
Puede agregar personas, si lo desea
Sin explicación
Use la etiqueta #bnwphotography
Gracias por visitarnos
Saludos
Sweetpie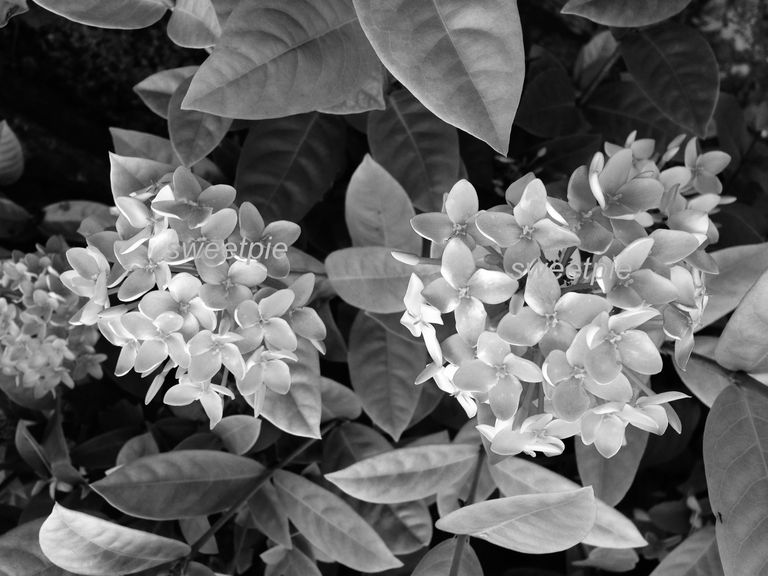 Dibawah ini aturan sederhana untuk diikuti dalam tantangan fotografi Hitam Putih ini:
Foto milik Anda sendiri / diambil oleh Anda
Gambar hitam putih yang mewakili makna positif dalam hidup
Tampilkan satu atau dua gambar setiap hari
Anda dapat menambahkan orang, jika Anda suka
Tidak diperlukan penjelasan dari foto yang anda posting
Gunakan tagar #hitamputih
Salam
Sweetpie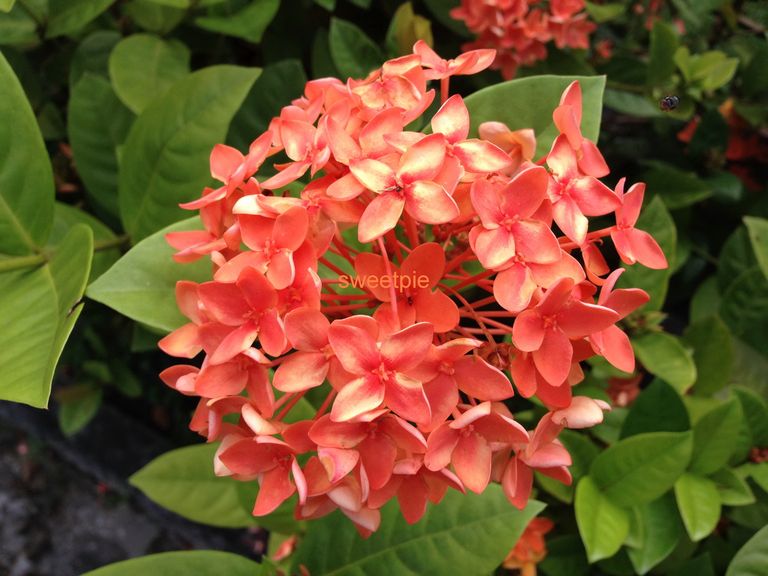 When first used, cameras were only capable of capturing black and white photos and color photos were only introduced in the 1930s but were not yet in widespread use at that time. Black and white photos still dominated at a low cost and as the price of color film and processing costs dropped, black and white photos began to decline considerably until today. Black and white photos did not disappear, but are still quite popular today, both for magazines and other artworks.
Capturing a black and white photo is not the same as a color photo, as it requires more attention to the contrast between one and the other caused by the lighting. A photographer must be keen to highlight areas with contrasting lighting. Black and white photography works best in low contrast conditions, such as cloudy weather. We need to pay more attention to composition, as there are no colors to enjoy, highlighting shapes and lighting is required. Shadows also play a very important role in black and white photos.
Black and white photos are plain photos that force us to look at shapes rather than colors. A subject that is poorly lit and has shadows may be meaningless in a color image, but in a black and white photo, it can be very powerful.
Black and white photos are capable of conveying pure impressions and strong emotions, and this is why some magazines and newspapers still use them today.
Black and white photos are still used, only some people are fond of them, and most of them take color pictures and then use editing programs to change them.
Black and white photos have more to do with contrast, so pay attention and emphasize it. Light that enters a slightly dark room combined with various patterns, shapes and repetition in the frame can make an outstanding image. Low light conditions can bring out a soft feel that would not be seen in a color image.
The key to getting an interesting black and white image is being able to imagine a color subject in black and white and keep trying to visualize how it will turn out. But that's not all because black and white photos also depend on various factors.
"There is definitely something elemental in black and white, which eliminates so many of the potential distractions that color is all about. Black and white can reduce a scene to something more easily and quickly absorbed. It retains a kind of purity which we respond to without so much study." (David Burnett)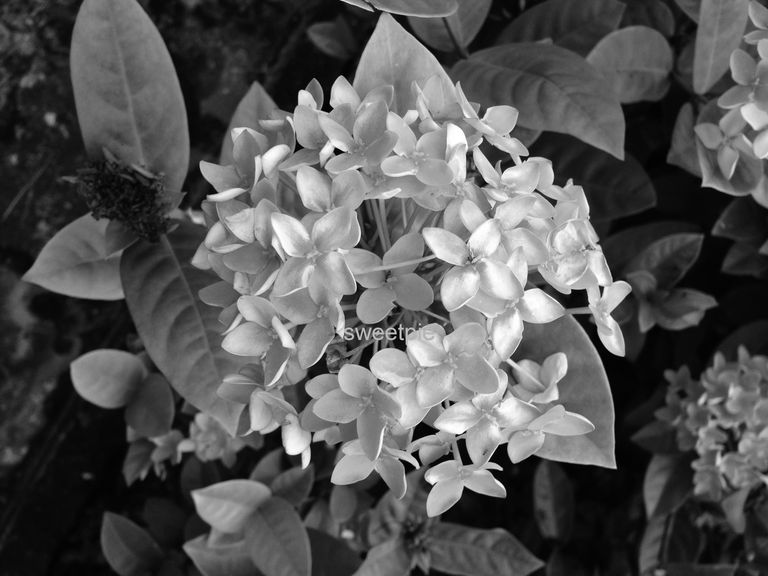 Cuando se usó por primera vez, la cámara solo podía capturar fotografías en blanco y negro y las fotografías en color solo se introdujeron en la década de 1930, pero no se usaban mucho en ese momento. Las fotografías en blanco y negro aún dominan a bajo costo y, a medida que el precio de la película en color cayó y los costos de procesamiento disminuyeron, las fotografías en blanco y negro comenzaron a disminuir hasta hace poco. Las fotos en blanco y negro no solo han desaparecido, sino que siguen siendo bastante populares hoy en día, tanto para revistas como para otras obras de arte.
No es lo mismo capturar fotos en blanco y negro que fotos en color, porque se debe prestar más atención al contraste entre unas y otras que provoca la iluminación. Un fotógrafo debe estar interesado en resaltar áreas con iluminación contrastante. La fotografía en blanco y negro es mejor en condiciones de bajo contraste, como cuando está nublado. Necesitamos prestar más atención a la composición, ya que no hay color para disfrutar, requiere acentuación de la forma y la iluminación. Las sombras también juegan un papel muy importante en las fotografías en blanco y negro.
Las fotos en blanco y negro son fotos sencillas que nos obligan a ver la forma en lugar del color. Un sujeto que está poco iluminado y tiene sombras puede no importar en una imagen en color, pero en fotografías en blanco y negro puede ser muy poderoso.
Las fotos en blanco y negro son capaces de transmitir impresiones puras y emociones muy fuertes, y es por eso que algunas revistas y periódicos todavía las utilizan con frecuencia.
Las fotos en blanco y negro todavía se usan, solo a unas pocas personas les gustan, y la mayoría de ellos toman fotos en color y luego usan programas de edición para cambiarlas.
Las fotos en blanco y negro tienen mucho que ver con el contraste, así que presta atención y haz que se destaque. La luz que entra en la habitación bastante oscura combinada con varios patrones, formas y repeticiones en el marco puede crear imágenes extraordinarias. Las condiciones de poca luz pueden mostrar una impresión suave que no será visible en las imágenes en color.
La clave principal para obtener una imagen atractiva en blanco y negro es poder imaginar un sujeto de color en blanco y negro y seguir intentando visualizar cómo se verá el resultado final. Pero no solo eso porque las fotos en blanco y negro también dependen de varios factores.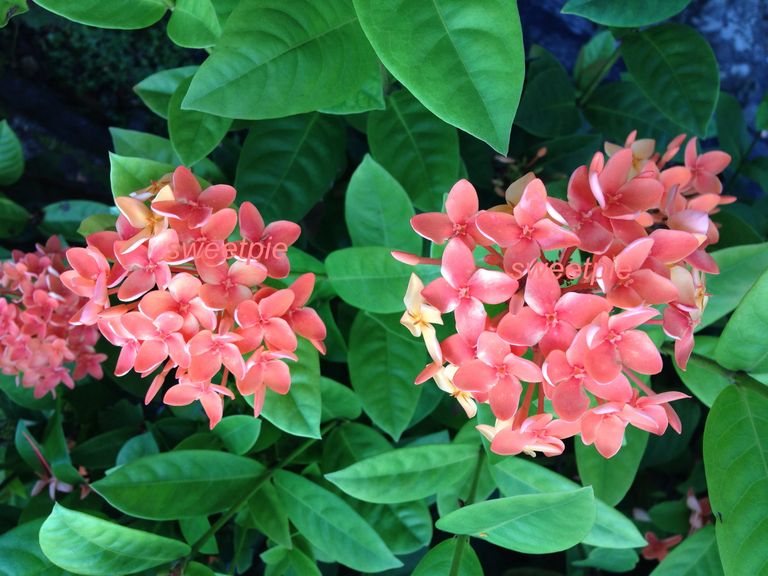 Saat pertama kali digunakan, kamera hanya mampu mengabadikan foto hitam putih dan foto berwarna baru diperkenalkan pada tahun 1930an namun belum digunakan secara meluas pada saat itu. Foto hitam putih masih mendominasi dengan biaya murah dan seiring dengan turunnya harga film warna dan dan biaya pemrosesan, foto black and white mulai jauh berkurang hingga saat ini. Foto hitam putih tidak hilang begitu saja, namun masih cukup digemari hingga saat ini, baik untuk majalah maupun karya seni lainnya.
Mengabadikan foto hitam putih tidaklah sama dengan foto berwarna, karena foto tersebut harus lebih memperhatikan kontras yang berlawanan antara satu dan lainnya yang diakibatkan oleh pencahayaan. Seorang fotografer harus jeli menonjolkan daerah dengan pencahayaan yang kontras. Fotografi hitam putih sangat baik saat kondisi kontras rendah, seperti cuaca yang sedang mendung. Kita perlu memperhatikan lebih dalam tentang komposisi, karena tidak ada warna yang bisa dinikmati, diperlukan penonjolan bentuk dan pencahayaan. Bayangan juga sangat berperan penting dalam foto hitam putih.
Foto hitam putih merupakan foto yang polos yang memaksa kita untuk melihat bentuk daripada warna. Sebuah subjek dengan pencahayaan redup dan memiliki bayangan mungkin tidak berarti dalam gambar berwarna, namun dalam foto hitam putih bisa saja sangat powerful.
Foto hitam putih mampu menyampaikan kesan murni serta emosi yang sangat kuat, dan hal inilah yang mendasari mengapa sampai saat ini beberapa majalah dan koran masih sering menggunakannya.
Foto hitam putih masih digunakan, hanya sebagian orang yang menggemarinya, dan kebanyakan mereka mengambil gambar berwarna kemudian menggunakan program editing untuk merubahnya.
Foto hitam putih lebih banyak terkait dengan kontras, jadi perhatikan dan tonjolkan hal tersebut. Cahaya yang masuk ruangan agak gelap depadukan dengan berbagai macam pola, bentuk dan pengulangan dalam frame mampu membuat gambar luar biasa. Kondisi minim cahaya mampu menampilkan kesan lembut yang tidak akan terlihat dalam gambar berwarna.
Kunci utama untuk mendapatkan gambar hitam putih yang menarik adalah kita mampu membayangkan subjek yang berwarna dalam kondisi hitam putih dan terus mencoba menvisualisasikan bagaimana hasil akhirnya. Namun bukan hanya itu saja karena foto hitam putih juga tergantung dari berbagai faktor.
Nalika sepisanan digunakake, kamera mung bisa njupuk foto ireng lan putih lan foto werna mung dikenalake ing taun 1930-an nanging ora akeh digunakake nalika iku. Foto ireng lan putih isih nguwasani kanthi biaya sing murah lan kanthi nyuda rega film warna lan biaya pangolahan, foto ireng lan putih wiwit mudhun banget nganti saiki. Foto ireng lan putih ora mung ilang, nanging isih cukup populer nganti saiki, kanggo majalah lan karya seni liyane.
Njupuk foto ireng lan putih ora padha karo foto werna, amarga foto kudu luwih nggatekake kontras antarane siji liyane sing disebabake dening cahya. Fotografer kudu sregep nyorot area kanthi cahya sing kontras. Fotografi ireng lan putih luwih apik ing kahanan kontras sing sithik, kayata cuaca mendhung. Kita kudu menehi perhatian luwih akeh babagan komposisi, amarga ora ana warna sing bisa dinikmati, perlu kanggo nyorot wujud lan cahya. Bayangan uga penting banget ing foto ireng lan putih.
Foto ireng lan putih iku foto biasa sing meksa kita ndeleng wujud tinimbang werna. Subjek sing surem lan duwe bayangan bisa uga ora ana gunane ing gambar warna, nanging ing foto ireng lan putih bisa dadi kuat banget.
Foto ireng lan putih bisa menehi kesan murni lan emosi sing kuwat banget, lan iki minangka alesan kenapa nganti saiki sawetara majalah lan koran isih kerep digunakake.
Foto ireng lan putih isih digunakake, mung sawetara wong sing seneng, lan akeh sing njupuk gambar warna banjur nggunakake program editing kanggo ngganti.
Foto ireng lan putih akeh hubungane karo kontras, mula kudu digatekake lan nyorot. Cahya sing mlebu kamar rada peteng, digabungake karo macem-macem pola, wujud lan repetisi ing pigura bisa nggawe gambar sing luar biasa. Kondisi cahya sing sithik bisa menehi kesan alus sing ora bakal katon ing gambar warna.
Tombol utama kanggo njupuk gambar ireng lan putih sing menarik yaiku kita bisa mbayangno subyek kanthi warna ireng lan putih lan terus nyoba nggambarake kepiye asil pungkasan. Nanging ora mung iku amarga foto ireng lan putih uga gumantung ing macem-macem faktor.
Upami anjeun nganggo nyalira, kaméra tiasa nyandak poto bodas sareng bodas sareng poto warna, éta tiasa dikenal dina taun 1930-an, éta henteu saé ngagunakeunana. Ireng jeung poto bodas dieusian ku low ongkos nyanyi jeung nyuda rega film warna jeung ongkos processing, Ireng jeung poto bodas pisan gampang ngarobah saiki. Ireng sareng poto bodas sigana teu leungit, nanging asih rada populer tibatan saiki, kanggo majalah sareng karya seni anu sanés.
Upami anjeun nyandak poto bodas sareng bodas, atanapi henteu upami anjeun nyandak poto warna, kulawarga poto kedah ati-ati henteu nganggap kontras antara dua sareng anu sanés kusabab sora cahaya. Fotografer kedah ati-ati pikeun nyorot daérah cahaya anu kontras. Ireng jeung Luwih bodas fotografina licin jeung kontras jeung Sing Sithik, siga nu mendung. Urang kudu nengetan cahaya komposisi, naha urang bisa ngarasakeun kelir atawa kelir, urang kudu difokuskeun bentuk jeung lampu. Bayangan ogé penting pisan pikeun poto cahaya sareng bodas.
Poto bodas sareng bodas mangrupikeun poto biasa, anu ngajantenkeun urang langkung caket kana warna. Subjek nyanyi surem sareng kalangkang duwe ogé tiasa atanapi henteu nganggo gambar warna, ningali ka luhur sareng nyandak poto bodas sareng terang tiasa leres pisan.
Ireng jeung poto bodas bisa nungkulan tayangan murni tur émosi pisan kuat, jeung ieu alesan naha kuring ngarobah kana sababaraha sababaraha, majalah jeung koran mindeng dipaké.
Ireng jeung poto bodas masih dipaké, meureun sababaraha wong sing senang, jeung Akeh nyanyi némbak gambar warna lajeng ngagunakeun program editing Kanggo gantina.
Ireng sareng poto bodas aya hubunganana sareng kontras, mimitina anjeun kedah ningali sareng nyorotna. Cahaya di rohangan rada kusam, digabungkeun sareng rupa-rupa pola, bentuk sareng pangulangan pigura tiasa ngahasilkeun gambar anu luar biasa. Kaayaan cahaya Sing Sithik tiasa ngatasi kesan anu saé yén éta henteu ngawarnaan gambar.
Tombol utama Kanggo snaps hiji metot hideung jeung bodas gambar, nyaeta, urang bisa ngabayangkeun subyek kanthi dina kelir hideung jeung bodas terus nyoba ngagambar kumaha hasilna. Tapi teu hayang nuturkeun kulawarga kuring, Ireng jeung poto bodas ogé gumantung kana sagala rupa faktor.

---
Posted from https://blurtlatam.intinte.org