This is the end of our September BPUD event on blurt platform. Here I have come up with the preliminary results to check your percentages and Winning places. You can check them and let me know anything to correct. After 24 hours from this post, Winners will be officially announced and their prices will be distributed among them.
September Bpud is got 14 entries and we were able to have nearly 96003 BP powered up in the September Bpud event. Last month we got 93118 BP powered up and It was the highest blurt powered up amount in bpud history.
But this time we were able to break the previous record and the highest Blurt powered-up amount was got from the September BPUD Event. It was 96003 BP. Up to now, we have organized 8 BPUD events and I will summarize the amount powered up in terms of BP each month in the below chart.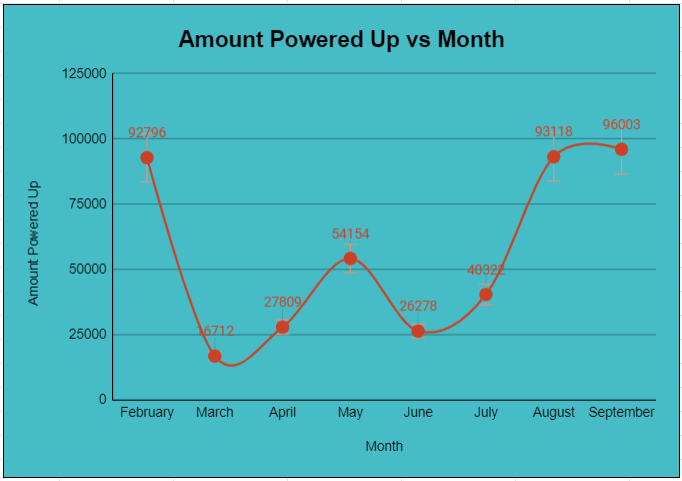 Preliminary Results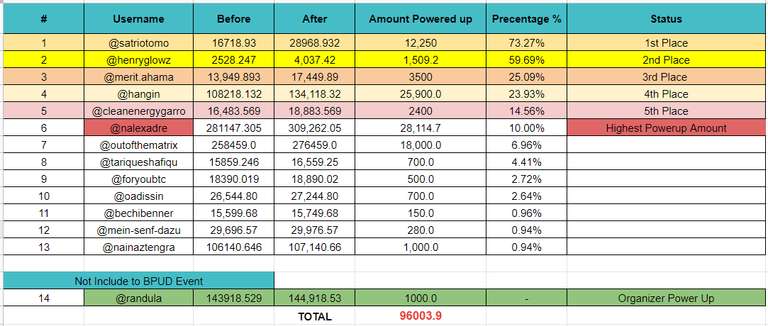 Note : This is not the final results.
If you found any mistakes in your percentage calculation, don't hesitate to drop a comment under this post.
Winners' Prizes
The top 5 winners will receive delegation prizes that remain for 25 days!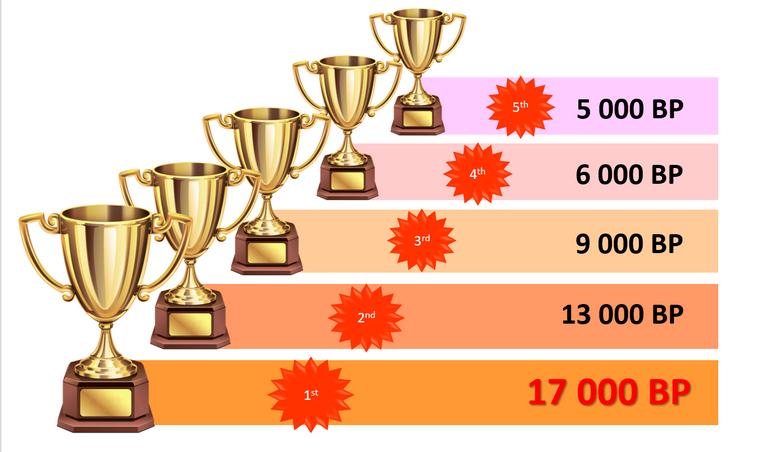 And also there was a liqud blurt prize for the biggest Powered up user and five voting prizes for biggest power ups. This time #BPUD Giant is @nalexadre and Other vote prizes will be distributed as follow.

Our Sponsors
@alejos7ven
@blurtyield
@kamranrkploy
@maskuncoro
@megadrive
@opidia
@randula
---
Don't forget to vote me as a Witness
https://blurtwallet.com/~witnesses?highlight=randula