It's been almost a month since my last post, so thought I would throw one up during my days off. Since Blurt counts comments as posts, this post will count as my 4000th post here since joining almost three years ago.
I'm not sure where all that time left really, and despite the many chapters of drama that have rolled through it doesn't feel even close to being three years. Although the Blurt we have today is far different than the one I joined, for better and worse.
I'll admit in hindsight I miss those early days, although it took some adjusting being a minority in mindset and culture here. I'm thankful for the opportunity I was presented to open myself to other cultures and viewpoints in my time.
I think what amazed me the most was realizing that despite the harsh conditions many who were here then live under, there was a kind of innocence that seemed to defy such conditions. A respect that is often no longer one of the cornerstones of the country I live in. In some ways the spirit reminded me some of my childhood all those many decades ago when society here wasn't addicted as much to a hedonistic approach to life.
I'll always be grateful for that initial experience here, and the kindness of so many to accept me into their world with such respect.
Thank you.
Halloween Is Almost Here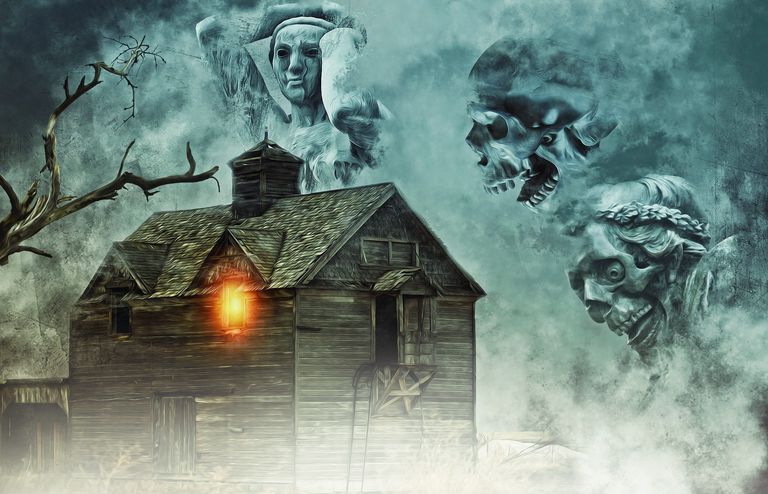 I stopped enjoying Halloween many years ago, even when my son was a child. Before my epiphany on scripts was fully developed even.
There was an innocence to it back when I was a kid, one where parents weren't so afraid of human monsters poisoning the candy, abducting ones kids and other such worries that seem so prevalent anymore.
They seem to hold them a lot at school gyms and city convention centers now.
I can remember as a kid walking with my friends without parental supervision by the age of eight or so. Seeing all the houses decorated, the folks who would dress up to pass out the candy. Some of these folks (usually other parents in the neighborhood) would really go all out to scare you.
I think one thing that changed so much that led to this fear system that destroyed Halloween was we used to have most of the dads in the home. They were either walking their young ones around, or at their doors and patios enough no one would ever dream of pulling anything sinister. In my neighborhood cops weren't called till after street justice was doled out. Men and dads were more like that when I was a kid.
I have to work this Halloween, which I'm not looking forward to. I deal with the public very near a college. I'm in awe at how entitled and immature so many in college are these days. Coupled with my low threshold anymore for having patience for what often seems to slip from immature to mental illness, it promises to be an eventful night.
I guess it would be fair to say that given the breakdown of structure and mores I view it as more of a trick these days. The treat has long been gone.
Blurt Observations
I've noticed over the last couple of months the support for the FUD group has been dwindling. Some who were initially pretending the mute button was censorship now employing its use themselves.
With this calming, the price of Blurt has seemed to stabilize a little. Although to qualify this it would take very little selling to drive the price downwards again as the daily volume according to CoinGecko in the last 24 hours was 38.88.
Returning to the calming, I've found one of the more interesting aspects from this group to be the common saying towards the left.
They eat their own.
I think this is a natural end point when one deals in absolutes, ones that leave no room for other views. There are extremists everywhere one looks, ones that will identify with certain things you believe, and then crucify you after an alliance for not checking off the other boxes they demand one would check.
I've come to the conclusion that if ever there is to be any semblance of freedom, or decentralization or voluntarism or whatever the hell one wants to call it, the answer seems to be on a form of communism.
Not that big government, we will control everything shit that seems to happen whenever communism is used to gain support.
I don't believe it's possible for communism to happen except in small groups. Same for any other system really. Once the group gets large enough, the power hungry predators collude together and form their enforcers to take over and control.
So a sense of community (communism) where a small group are willing to work together, sacrifice for one another and ensure the group is greater than its parts. Where there is no need for enforcers to make people act a certain way, no need to police to a micro level that is insane. Because the contributions are gladly made and often can be viewed as an honor to be a part of.
Kind of like we used to have when I was a kid with the dads and men in the neighborhood looking after all the kids, not just their own. Nowadays many dads can't even look after their own. In my country anything decent or moral has been labeled toxic, creating a disconnect that spreads dis-ease and fear while allowing the predators to roam as they will.