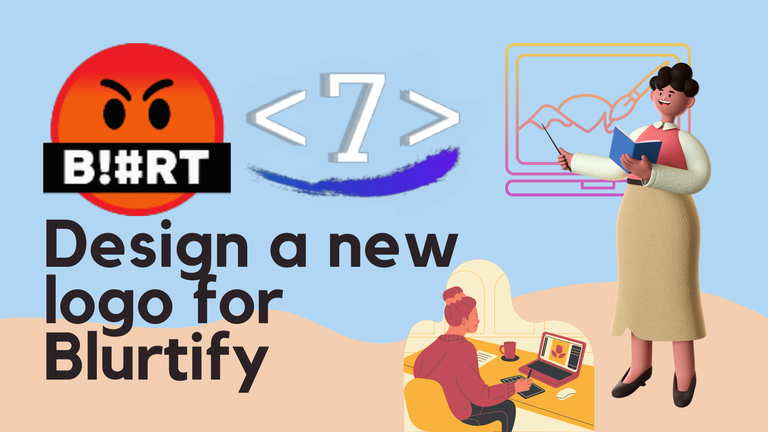 Hi,
Have you hear about Blurtify?
This is basically a telegram notification service for Blurt Blockchain which can send you the more relevant notifications when something happens on your Blurt account, without keys and protecting your privacity by only allowing link accounts that you own.Appart of that, it has an integrated explorer that allow you to check the blockchain anytime you want. You can read about the projec here:
This is the project that I'm maintaining as witness on Blurt and now I'm looking for a beatiful logo to it. On this contest, you will need to design and present a logo to use on Blurtify.
---
Instruction
---
Design a logo for Blurtify using canva, photoshop, or de program you like most.
Post using the tag #blurtseven #blurtify #art.
Explain what represent your logo.
Reblurt this post.
Invite 3 friends.
Vote @alejos7ven as your blurt witness. (optional)
---
Duration
---
This contest will end at 25th July 00:00 UTC time.
---
Awards
---
I'm now TOP 20 and we are celebrating it. For this contest I'll give 5,000 BLURT, amazing!
1st: 3,000 BLURT.
2nd: 1,000 BLURT.
3rd: 500 BLURT.
4nd: 300 BLURT.
5nd: 200 BLURT.
The main winner will be the new logo used on Blurtify.
---
Let's go for more!
If you love my work please consider vote by me as your Witness in the blurt
blockchain.
---

---
[Brough by @alejos7ven]