Hello Everybody!
You're most welcome to my second contest. Hope you're completely fine and well!
---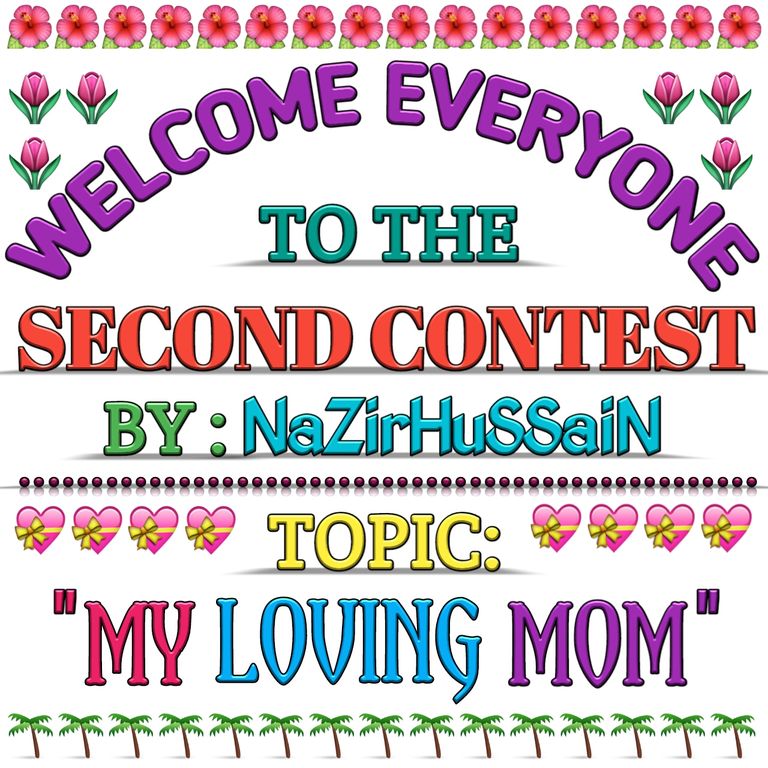 ---
Dear BlurTians!
I'm very glad to present my second contest over all and first of current year. In the last month of the previous year, I organised a simple and quite easy contest and it got grand success because all of you amazing guys participated in a huge quantity. I'm sure that you will must participate in this contest with same spirits and will make it successful again.
---


The topic is very easy. You have to write only ten sentences on your most precious and glorious relation "Your Lovely Mom" in thee world. Because all of us love our moms, so I have chosen this lovely topic.
---


🔷Only one participation per person.
🔷Post should be included on 10 sentences.
🔷Place your entry link in comments section.
🔷 Enrol your entry before payout this post.
🔷Your post must be free from plagiarism.
🔷All photos should be clicked by you or given with citation.
---

Because I am able to read and write four languages; English, Arabic, Hindi and Urdu properly and simultaneously, so you can write your participation post in any of these four languages.
---


100 marks will be given to every post if it is fulfilled with following characteristics:
🔶Contents : 10×5=50
🔶Correction:10×2=20
🔶Attraction :10×1=10
🔶Quality : 10×1=10
🔶Photos : 05×1=5
🔶 Reblurt: 05×1=5
💠Total: 100
---

Three highest marks achievers will be the winners of the contest. In case of same marks for any positions, winners will be decided through "Spin The Wheel-Random Picker" app (available in Google Play Store).
---

🏆 1st : 100 Blurts + 100% Upvote from @michelangelo3 & @elkezaksek.
🏆 2nd : 90 Blurts + 90% Upvote from @michelangelo3 & @elkezaksek.
🏆 3rd : 80 Blurts + 80% Upvote from @michelangelo3 & @elkezaksek.

Those all participants who won't get any positions, a consolation prize of 80 blurts will be divided among them equally.
---

⭐To end plagiarism.
⭐ To promote Blurt Blog.
⭐ To bring quality contents.
⭐ To create a creative atmosphere.
⭐ To encourage Blurters to explore ideas.
---


It's known to all that @elkezaksek mam is doing great. She has been determined to build a house for Bosco and his family in Uganda. That's why, 25% share of this contest will go to Bosco's house ongoing construction.
---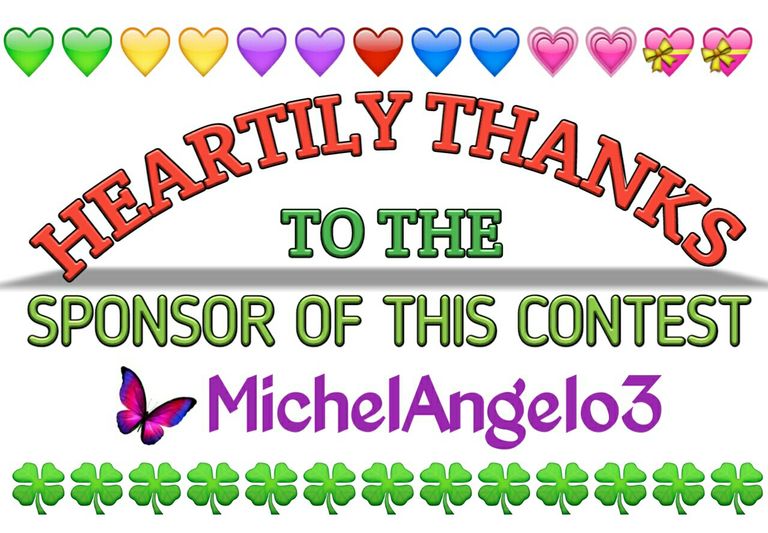 ---