World tour CANCELLED! The media refuses to connect the dots, but a little digging reveals a Covid "vaccine" reaction is likely what is ruining Justin Bieber's career.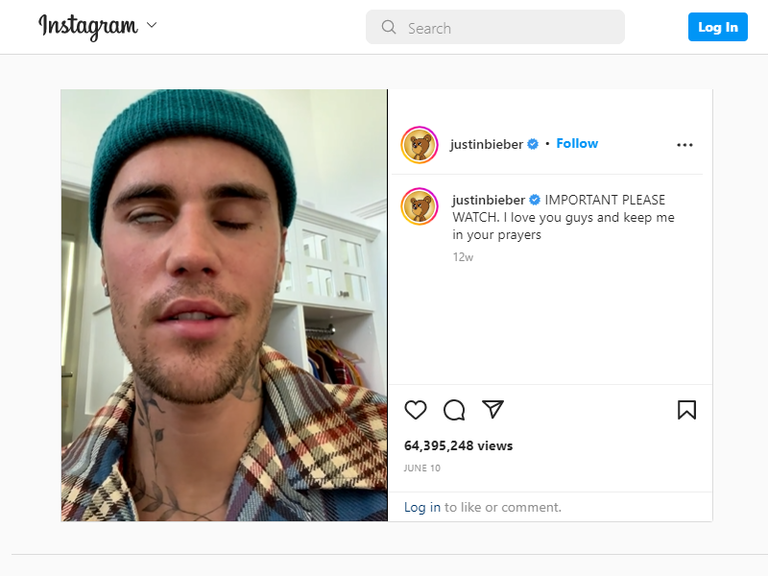 Three months ago, Justin Bieber announced on Instagram half his face had become paralyzed and he had been diagnosed with Ramsay Hunt Syndrome. This postponed his big tour. He recently began performing again, but yesterday, he cancelled the world tour, laying blame on "ongoing health issues".
Something has put an end to a superstar's performing career. The corporate media is keen to remain vague about the cause. What did potentially-permanent nerve damage to the face of a singer that reaches billions with his voice? With so many healthy high-profile athletes and public figures falling ill (and dead) from sudden unknown causes, speculation is swirling.
Ramsay Hunt Syndrome
Let's have a look at Ramsay Hunt Syndrome (RMS), a well-known collection of symptoms that includes facial paralysis. It happens in about 4 in 1000 people per year.
Why does it happen? In Bieber's case, which is referred to as "type 2", major nerves in the face are attacked by the Herpes Zoster (HZ) virus. This virus is a reactivation of chickenpox, which lays dormant in our nerves after a childhood infection. It is also called "shingles". In other words, Bieber had chickenpox as a kid, and the HZ virus has recently come back to life, damaging his facial nerve.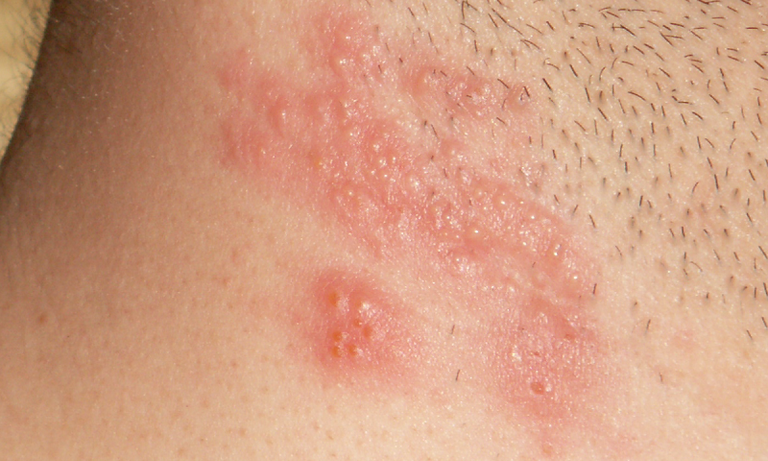 But what causes the reactivation of a dormant virus? Most of us had chickenpox, but we don't all get shingles, especially in our 20s!
Turns out, shingles happens because of a sudden shock to the immune system, such as immense psychological stress or a recent vaccination. That tidbit will be very interesting for millions of fans who speculate Bieber's problems are due to Covid vaccinations, which he has publicly endorsed.
Could the Covid "vaccine" have given Justin Bieber the shingles which paralyzed his face?
Information about harmful effects of the Covid shots has been difficult to come by, thanks to propaganda (legalized misinformation) filling the official airwaves. All around the internet, there are millions of anecdotes (personal stories) about shingles cases soon after Covid injections. My good friend in California got shingles just after the rollout of the mRNA shots, and still has terrible rash, pain, and swelling on his shins. Local friends of mine have family members who got shingles after the injections. Public opinion is settled - the Covid "vaccines" are triggering a lot of people to get shingles, which causes Ramsay Hunt Syndrome.
Is there any documented evidence that this is happening? Yes, scientific studies have been piling up for over a year now. Here are a few samples:
"Some reports suggest a connection between COVID-19 vaccines and shingles eruptions... immune response to the vaccine may trigger a shingles flare." - September 2021

"Herpes Zoster (shingles) may occur shortly after mRNA COVID-19 vaccination". - February 2022

"We identified an increased risk of herpes zoster related hospitalization after Pfizer and Sinovac vaccinations." - February 2022
It is now understood that one of the effects of the Covid "vaccine" is reactivation of dormant chickenpox virus (shingles). And we know Justin Bieber's facial paralysis was caused by shingles. Therefore, it is entirely plausible the paralysis that has halted his career is a consequence of the Covid vaccine.
Shhhhh...
Even if it was 100% confirmed that Covid injections directly destroyed the career of Justin Bieber, that would never be officially acknowledged. So the lack of an official acknowledgement tells us nothing. Was it the Covid shots that led to Bieber's shingles and RHS? The answer is we don't know for sure, but it certainly looks that way. The only missing piece of evidence is an admission from Bieber or his team, which is impossible.
1900 years ago, Ptolemy stated, "We consider it a good principle to explain the phenomena by the simplest hypothesis possible." In the 1300s, William of Ockham is credited with Ockham's razor, which essentially says the simplest explanation is probably correct. Mainstream media is fervently screaming "YOU CAN'T PROVE IT!" You be the judge.
HEADLINE: Justin Bieber's face likely paralyzed by Covid Vaccine!
Imagine? But any honest reporting like that would be attacked, sued, discredited, debunked, slandered, censored, fact-checked, and cancelled. We know the state is directly paying "influencers", all over social media and news comment sections, to spread the official government position, and to promote the "vaccine". There's no way they would allow one of the biggest influencers in the world to go against the narrative.
In fact, when I tried to share a little knowledge on CBC's article, they promptly deleted it.

"I need to make my health the priority right now." - Justin Bieber, 6 Sep 2022
Get well soon, Justin. Unfortunately, nerve damage is often permanent, even with the best available medical care.
DRutter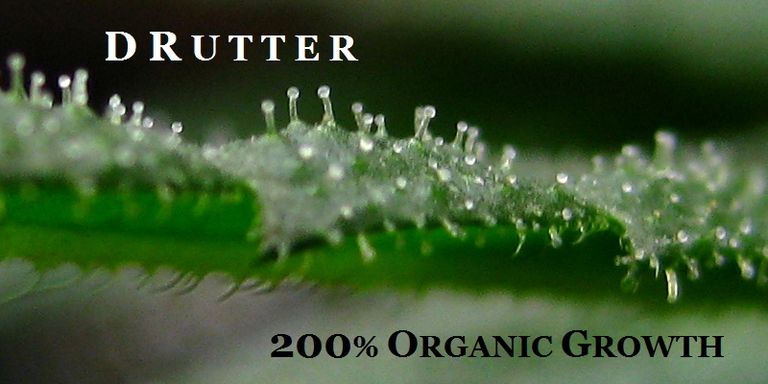 ---
Posted from https://blurtlatam.com