Yesterday was Hive Power Up Day and Hive Price pumped 80%. It was reaaly nice to see this pump after bearish season. I shared lots of post and said I was waiting for Big Pump for Hive Price. I said Hive Price Touched Great Resistance - Big Bang Coming Soon and Hive Will be the Star of Altcoin Season 2022.
I am proud of seeing my prediction happened...
I think we are at the beginning of big Hive Pump!
I think we will see lots of Hive pumps in bullish season that we entered in a few weeks ago. Lots of people dont believe that bearish season has been ended but I believe that Bullish season has started...
I said lots of times that Hive is one of my major signal to look crypto market. If Hive pumps, Crypto market pumps. So, Hive entered bullish season by breaking up great resistance. So, Is there any resistance close to us?
Here is daily chart of Hive from the beginning. Hive touched grest support line coming from 0.13 USD and broke up great resistance which tested 4 times before..
It is normal to see come back from the top after pump. We have seen lots of similar moves on Hive Price chart.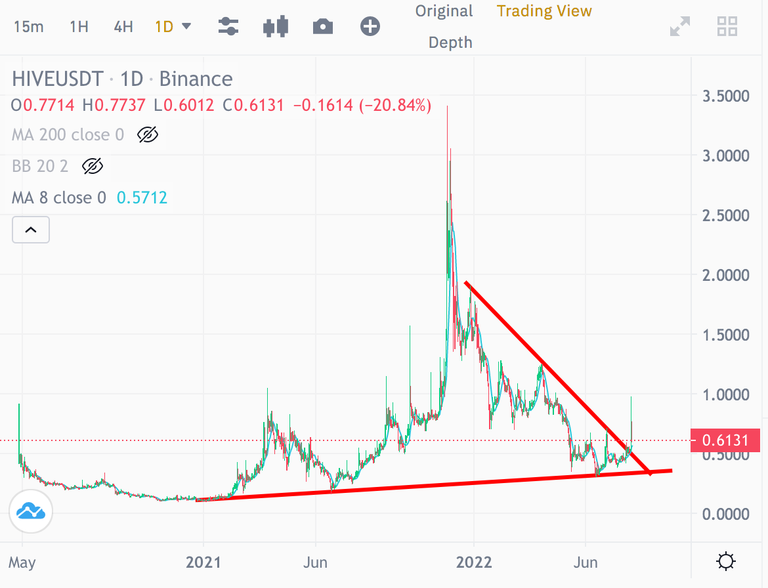 Lets look same move of Hive.
We may have seen the bottom on July for Hive price. This may be the first pump of Hive. After touching overbought level in RSI 21 Indicator, Hive price is under consadilation for next pump. You can look RSI Indicators support line. It is first time to touch overbought level.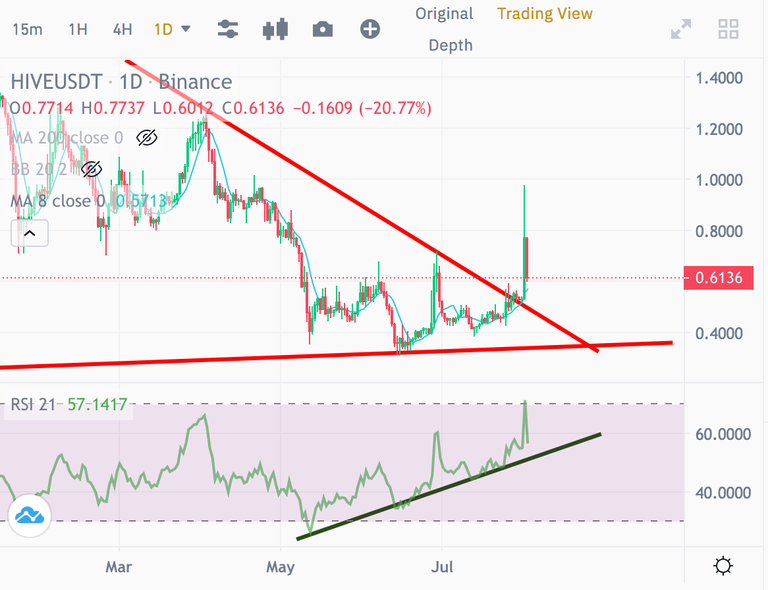 Let's look at Hive price chart in 2021 altcoin season. After touching overbought level in RSI Indicator Hive price come back to make huge moves. Yesterday may be same day with 16th November 2021. Hive Price touched overbought level at 1 USD and pumped to 3 USD in a few days..
I believe that It was the first pump of Hive in 2022 altcoin season. We will see a few pumps in Hive price chart to reach 3 USD or ATH!
We will see...