Bitcoin is going up for 3 months. We see 3 successive green candles on Bitcoin price chart. We saw it only in 2021 bull season. We havent seen these candles during bearish season. So, I may not be possible to see 4th green candle.
Bitcoin price is on 8-month moving average which show us the trend of Bitcoin. When Bitcoin stays on this average Bitcoin moved as bullish as we see it on the chart.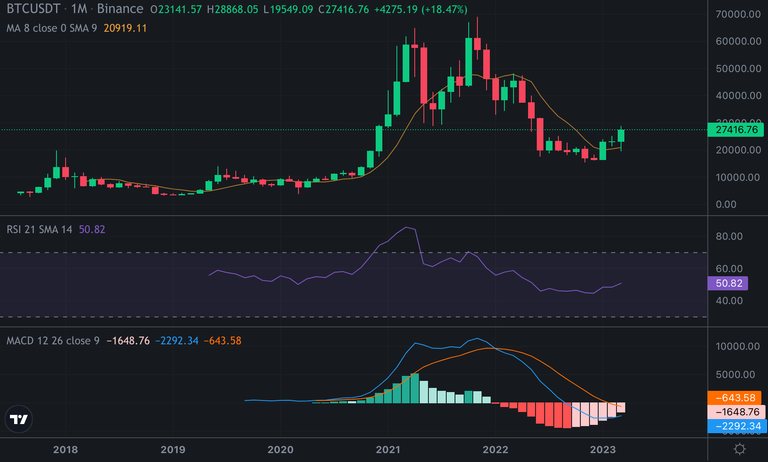 It may be correction month in April. Bitcoin price is away from 8-month moving average and may touch again..
As we see on daily chart of Bitcoin, correction is close to us. We will see correction move in a few days. MACD Indicator will be crossed. Fisher Indicator is also ready to reverse.. RSI Indicator is too high.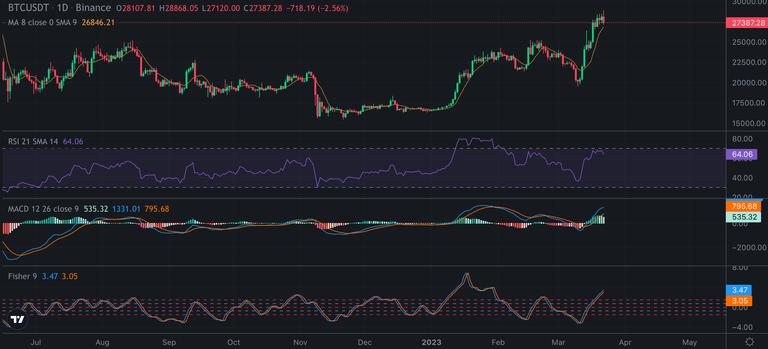 So, I am in bearish part of market for a month. My plan is to increase the amount of crypto. So Selling at high and buying at low is best way to increase...