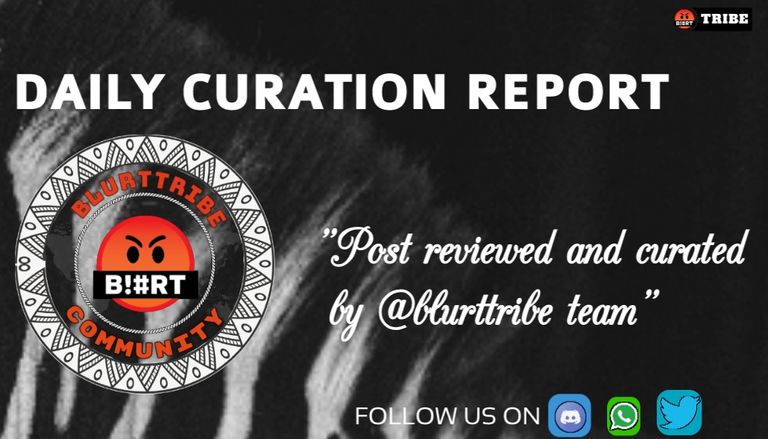 Hello everyone
The Blurttribe community have decided to showcase quality contents written into the community or contents that used the tag. We've been curating different contents and we appreciate every writer that supports our community with their quality contents.
Showcasing quality contents only, we have decided to present good contents that is worthy of more support and we would appreciate whoever would visit these posts, leave a comment and a vote to show support to these writers.
All quality writers deserve a supporting audience to write more quality contents and Blurttribe is providing a means to showcase those quality posts with the Blurttribe tag that would be worth your time.
Here is our curation report for 22th of June


Other Events...


Join us every Friday-saturday for discussions and interactions on our pub.....Don't miss out!...Lots of blurt to earn!!!


:::Discord :::Whatsapp:::Twitter :::
YOU CAN VOTE FOR OR DELEGATE BLURT POWER TO @blurttribe TO SUPPORT CURATION