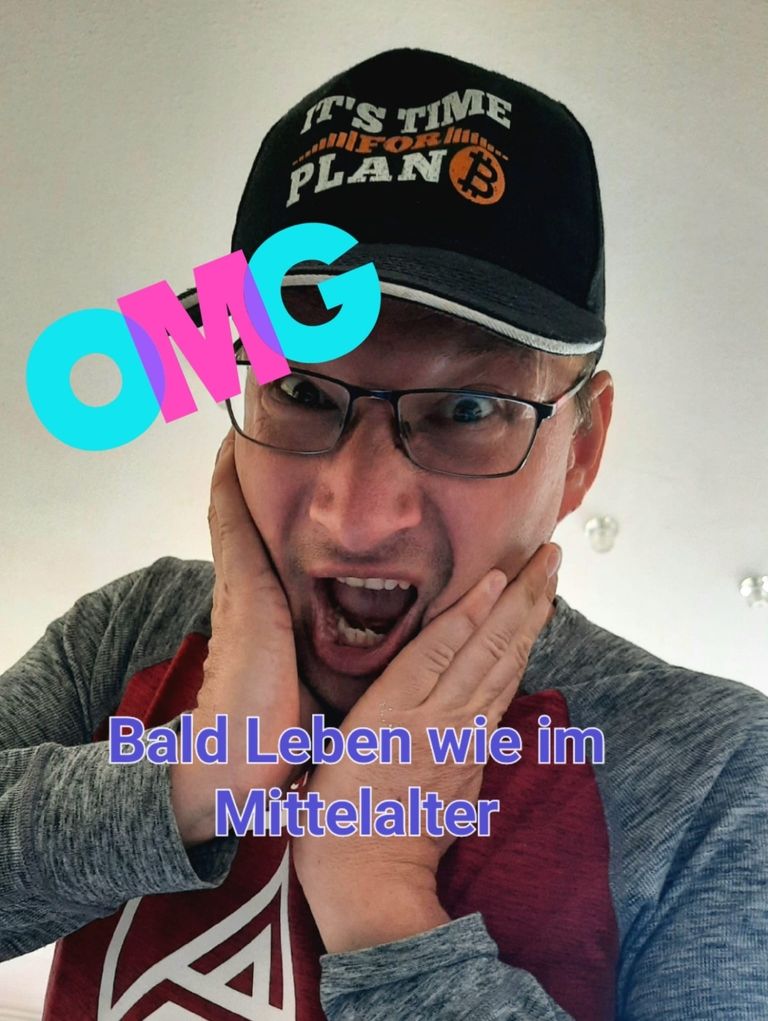 Wenn der Strom weg ist. Dann sind wir wieder im Mittelalter. Gut, Kerzen kann ich noch aus dem Talg meiner Kamerunschafe machen. Aber ohne Strom kann ich nicht einmal meine geliebten Kryptowährungen kaufen, geschweige denn darüber bloggen.
Warum ist das passiert?
Ganz einfach! Ich wollte die Abzocke der Stadtwerke Pforzheim nicht hinnehmen. Von 20 Cent auf 38 Cent wollten sie die Kilowattstunde Strom erhöhen.
Zeit für Plan B. Und auf das Start-up RABOT CHARGE umzusteigen.
Und einen Baum pflanzen!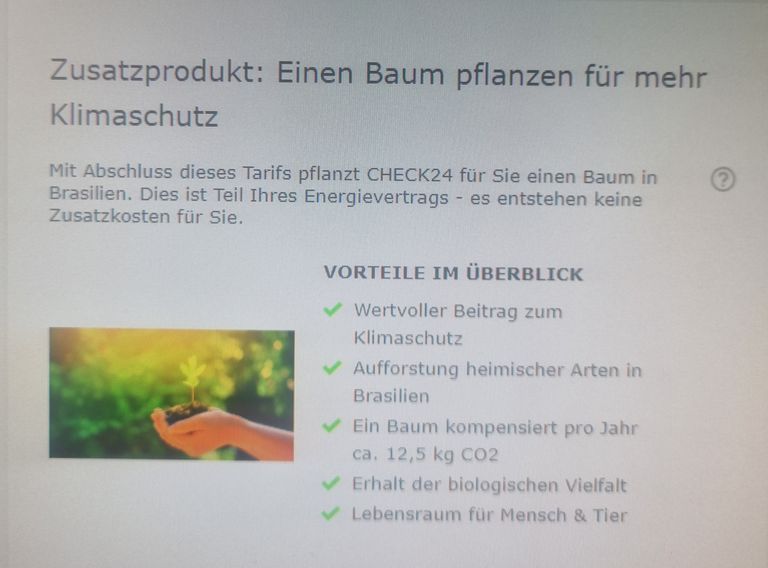 RABOT CHARGE GmbH
Die RABOT CHARGE GmbH denkt Stromtarife neu: Das Start-Up bezieht seinen zertifizierten Ökostrom tagesaktuell und gibt den Einkaufspreis so direkt an
seine Kunden weiter. Dank flexibler Tarife können Kunden Preisschwankungen zu ihren Gunsten nutzen und von niedrigeren Strompreisen profitieren, da
diese ohne Aufschläge weitergegeben werden. Ein Smart-Meter ist für den Abschluss eines rabot.home-Tarifs nicht zwingend notwendig. Die Kosten und der
Verbrauch sind ganz einfach und transparent uber die rabot.charge-App einsehbar.
CHECK24 - als Partner von rabot.charge - informiert Sie kostenlos und unabhangig über den Stromanbieterwechsel und die Vorzuge des Tarifs rabot.home
flex
Telefon: 089- 24 24 11 66 (Mo. bis So, 8:00 - 22:00 Uhr)
E-Mail: [email protected]
Verbrauchsannahme
4.250 kWh/Jahr
x Arbeitspreis pro kWh brutto (netto)
25,69 (21,59) Ct./kW
⁃ Arbeitspreis gesamt
Grundpreis brutto (netto)
1.091,77 €/Jahr
166,21 (139,67) €/Ja
Bruttopreis im 1. Jahr*
Durchschnitt pro Monat
1.257,98 €/Jahr
104,83 €/Monat
Geschätzter Abschlag
ca. 105 €/Monat
Nach Ablauf der einmonatigen Preisgarantie gibt Rabot Charge die stündlich varierenden Beschaffungskosten je kWh an der europäischen Strombörse
"PEX Spot SE plus der sonstigen Preisbestandteile (Steuern, Abgaben, Umlagen und Entgelte) an Sie weiter., Zu den Beschaffungskosten und der sonstigen
Preisbestandteile kommt ein Handlingsentgelt in Form eines Aufschlags von 1,5 ct. pro kwh dazu. Der angegebene Grundpreis enthalt zudem eine monatliche Fix- Gebühr von 4, 99 €. Die Abrechnung erruirt entweder auf Basis der durchschnittlichen aglichen Beschaffungspreise oder stundengenau über
einen intelligenten Stromzähler (Smart Meter). Die Jahrespreis- und Ersparnisangaben sind auf Basis des Preises des 1. Vertragsmonats hochgerechnet.
Durch die dynamischen Beschaffungspreise und den zusatzlichen Preisbestandteilen variieren ab dem zweiten Monat auch die monatlich abgerechneten
Kosten und der tatsächliche Jahrespreis
Nettopreisgarantie
Der Anbieter garantiert alle Preisbestandteile des Tarifs mit Ausnahme der Mehrwertsteuer und der Strom- bzw. Gassteuer sowie etwaigen nach
Vertragsabschluss neu eingeführten Steuern, Abgaben und Umlagen
Ökotarif
Bei diesem Tarif wird der Strom zu 100% aus erneuerbaren Energiequellen erzeugt.
Wir pflanzen Bäume für den Klimaschutz
Mit Abschluss dieses Tarifs pflanzt CHECK24 fur Sie einen Baum - ohne
Zusatzkosten. So tragen Sie maßgeblich zum klimaschutz bei, da ein Baum im
Schnitt 12,5 kg C02 pro Jahr bindet. Mit der Aufforstung von Waldern wird wertvoller Lebensraum fur Tiere erhalten und biologische Vielfalt weiter ermöglicht.
Wenn du auch keine Lust auf die Abzocke durch deinen Energieversorger hast, dann schau doch mal hier...
https://www.check24.de/strom/vergleich/check24/?totalconsumption=4250&pricecap=no&zipcode=06543&city=Pansfelde&pid=24&pricing=month&product_id=1&calculationparameter_id=82c2b2b5d4388c879eda3a410c2ef2d9
Vor 4 Wochen hatte ich schon diesen Anbieter gefunden, da sollte die KW Strom noch 29 Cent kosten. Dank der Sonnen und Windenergie sind nun die Strompreise auf 25 Cent gesunken. Bis zum Winter kann ich nun von günstigen Preisen profitieren. Bin gespannt wie sich die Preise im Winter Entwickeln.
Lass dich nicht abzocken und vergleiche die Preise für deine Energieversorgung. Egal in welchem Land du wohnst!
---
English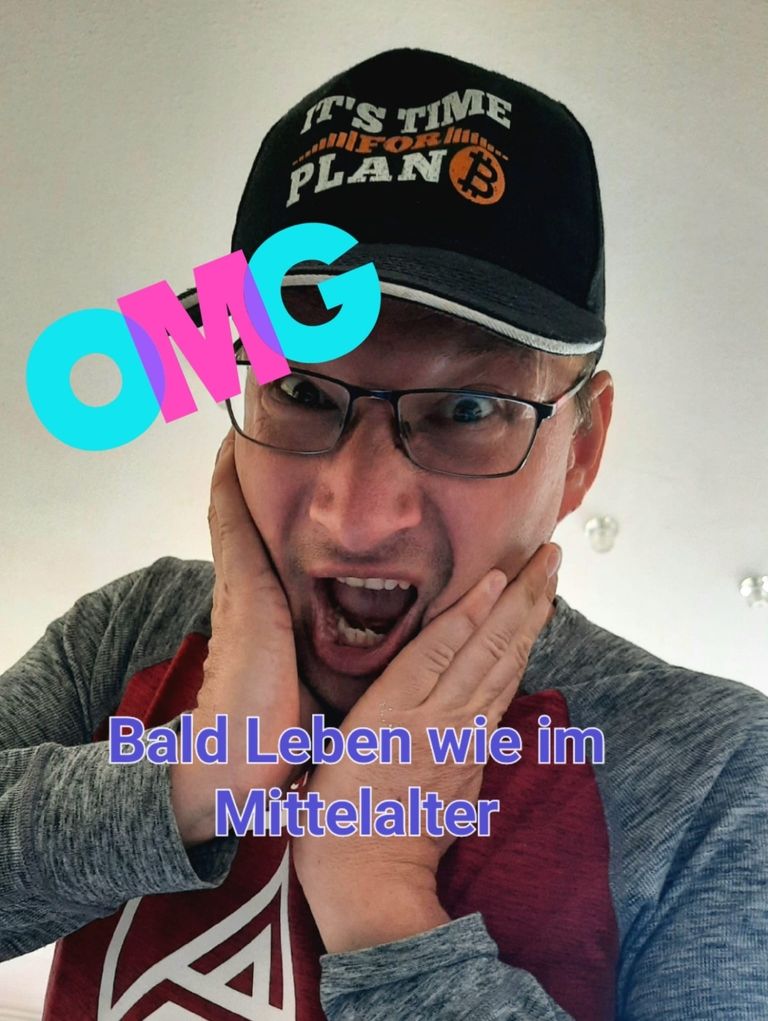 When the power is gone. Then we are back in the Middle Ages. Well, I can still make candles from the tallow of my Cameroon sheep. But without electricity, I can't even buy my beloved cryptocurrencies, let alone blog about them.
Why is that happend?
Very easily! I didn't want to accept the rip-off by the Pforzheim public utility company. They wanted to increase the kilowatt hour of electricity from 20 cents to 38 cents.
Time for plan B. And to switch to the start-up RABOT CHARGE.
And plant a tree!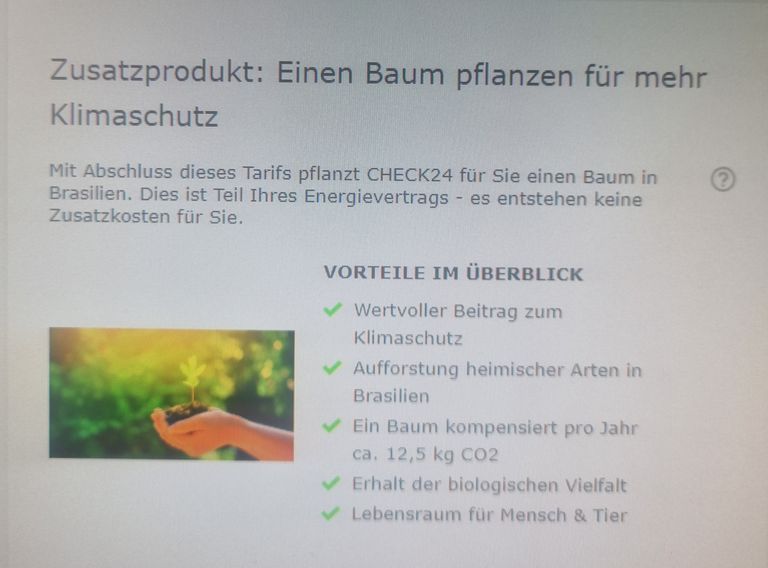 RABOT CHARGE Ltd
RABOT CHARGE GmbH is rethinking electricity tariffs: The start-up purchases its certified green electricity on a daily basis and thus states the purchase price directly
his customers further. Thanks to flexible tariffs, customers can take advantage of price fluctuations and benefit from lower electricity prices because
these are passed on without surcharges. A smart meter is not absolutely necessary for the conclusion of a rabot.home tariff. The cost and the
Consumption can be viewed easily and transparently via the rabot.charge app.
CHECK24 - as a partner of rabot.charge - informs you free of charge and independently about changing electricity providers and the advantages of the tariff rabot.home
flexible
Telephone: 089- 24 24 11 66 (Monday to Sunday, 8:00 a.m. to 10:00 p.m.)
Email: [email protected]
consumption assumption
4,250 kWh/year
x working price per kWh gross (net)
25.69 (21.59) cents/kW
⁃ Total labor price
Basic price gross (net)
€1,091.77/year
€166.21 (139.67)/yes
Gross price in the 1st year*
average per month
€1,257.98/year
€104.83/month
Estimated discount
approx. €105/month
After the one-month price guarantee has expired, Rabot Charge gives the hourly varying procurement costs per kWh on the European electricity exchange
"PEX Spot SE plus the other price components (taxes, levies, charges and fees) to you., To the procurement costs and the other
Price components include a handling fee in the form of a surcharge of 1.5 cents. per kwh on top of that. The stated basic price also includes a monthly fixed fee of €4.99. Billing is based either on average procurement prices or on an hourly basis
an intelligent electricity meter (smart meter). Annual prices and savings are extrapolated based on the price for the first month of the contract.
Due to the dynamic procurement prices and the additional price components, those billed monthly also vary from the second month
costs and the actual annual price
net price guarantee
The provider guarantees all price components of the tariff with the exception of value added tax and electricity or gas tax as well as any after
Newly introduced taxes, levies and allocations
eco tariff
With this tariff, the electricity is generated from 100% renewable energy sources.
We plant trees for climate protection
With the conclusion of this tariff, CHECK24 plants a tree for you - without
Extra cost. In this way you make a significant contribution to climate protection, since a tree in the
Binds an average of 12.5 kg of CO2 per year. The reforestation of forests preserves valuable habitat for animals and further facilitates biological diversity.
If you don't feel like being ripped off by your energy supplier, then have a look here...
https://www.check24.de/strom/vergleich/check24/?totalconsumption=4250&pricecap=no&zipcode=06543&city=Pansfelde&pid=24&pricing=month&product_id=1&calculationparameter_id=82c2b2b5d4388c879eda3a410c2ef2d9
4 weeks ago I had already found this provider, since the KW electricity should still cost 29 cents. Thanks to solar and wind energy, electricity prices have now fallen to 25 cents. I can now benefit from low prices until winter. I'm curious how the prices will develop in winter.
Don't get ripped off and compare the prices for your energy supply. It doesn't matter which country you live in!