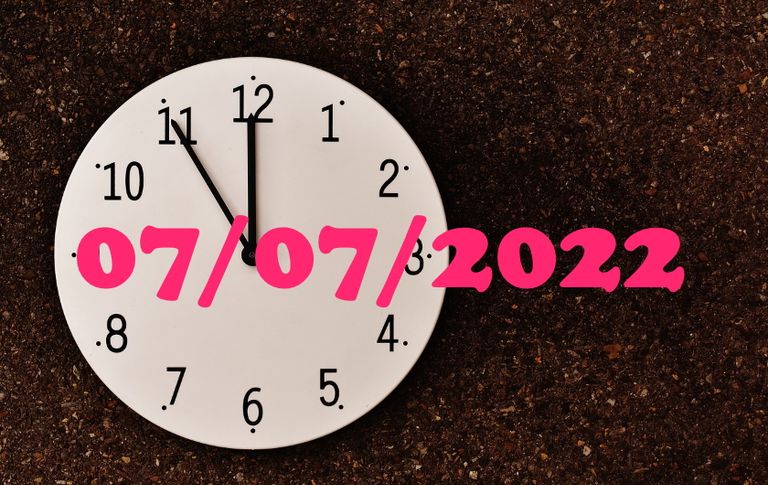 11 days are left until 7/07/2022.
I try to summarize here what has happened since my post "Important Date" from 2 weeks ago here.
We have officially learned that there are 3 Blurt founders: @baabeetaa, @jacobgadikian and @megadrive.
We have officially learned that there is no Blurt Foundation at all. It's just a name. There is no registered foundation.
The members who used to call themselves "Foundation", from now on I will call them "Temporary Government". These include: @jacobgadikian, @megadrive, @rycharde and @saboin.
We have officially learned that there are multiple Blurt accounts that contain Blurt that is not owned by any person or group. The accounts are called: @socialgraph, @initblurt, @blurt.regent ...
I do not know if there are any others.
I like to call the Blurt Stake that is in these accounts "Community Blurt".
We have learned that these Blurt accounts vote with very great power on the witness list.
Status as of 8 days ago:
@initblurt votes for witness with 22,058,826.103 BP.
@socialgraph votes for witness with 23,013,822.602 BP.
@blurt.regent votes for wittnes.
@blurt.regent seems to have BP equal to 1 only. I don't know exactly how it is done, but the votes are much higher. Through a code this is disguised. rycharde talked about it in a comment a few days ago. He knows and the foundation knows, how it is done hidden.
@megadrive gives these votes with this enormous power of well over 45 million BP to certain witnesses or takes them away. Just as it pleases him and as the witnesses talk after his mouth.
This is the absolute centralization. It's a megadrive-one-man-show.
We know there are 20 witnesses who are in the top20. These witnesses are well informed and should actually inform the users all the time. Some of these witnesses are also developers and know the code.
So, the "Temporary Government" people knew about the 07/07/2022 date. The Top20 witnesses knew or should have known about the date.
And ... what happened...
I had to come out of my sinking and publish a post that pointed out the close approaching date. Me of all people ... when so many aggressions are already aimed at me.
@megadrive writes almost only with insinuations and assumptions. Now I do the same once.
It seems that the "Temporary Government" people and the witnesses just want to keep quiet about the 07/07/2022 date and just continue beyond 07/07/2022 as they have been doing.
This alone is a scandal!
Alone this leads to a massive loss of confidence!
At the start of Blurt, the "Temporary Government" made a binding commitment to end its regency exactly after 2 years. And now these 2 years will be over exactly on 07/07/2022.
https://gitlab.com/blurt/blurt/

So on 07.07.20222 changes must occur.
There is no more legitimacy for the witness list to be voted with the votes of the blurt community accounts. These votes are to be removed. This will give more validity to the votes of the community.
The monthly payments from the Blurt community accounts to a circle of people is to be stopped.
All Blurt community accounts should be disclosed.
Etc. I don't want to repeat myself.
From many statements from @megadrive we could learn that he is not ready for these changes.
From Jacob's post we could learn the following:
no blocks or account removals
no tolerance of attacks on the network
no more regent
no censorship
no promises of anything to anyone at any time
no me pay attention to silly noise
no me like "sanctioning" users or buying drones
no me think anyone here has any right to any claim on external work of Ricardo's or mine
no market making
no centralized control
no foundation (as we have always said, it's just some dudes making some stuff)
no corporation
This post by Jacob was 5 days ago.
I strongly suspect that the community is now waiting for an explanation of how these two fundamentally contradictory positions by Jacob and @megadrive are supposed to fit together.
I have not found an explanation so far.
Unfortunately, we have learned something else significant.
It appears to be possible on Blurt to freeze or steal accounts.
@megadrive has officially told @ctime and other users that their accounts will be frozen with a deadline.
This is another scandal!
From comments one can learn that the decision was taken back. However, as far as I know, there is still no official explanation.
One witness did not "just" want to freeze the affected accounts. He wanted to steal them to another account.
One witness wanted to set the deadline so tight that it could only have been met by starting a power down immediately.
I will not mention the names of these two witnesses. If they have even a bit of character, out themselves so users know not to continue giving these witnesses their Witness votes.
In general, witness discussions must be public.
An exception should only be made if there is a threat of attacks from outside.
Now @megadrive has published this half-hearted " armistice post" 3 days ago.
At the same time he continued in the "witness-private" channel exactly as before. With insinuations, assumptions, unsubstantiated allegations, paranoia of conspiracy, etc.
This showed me that his post was nothing but hot air.
Earlier I coincidentally read this comment by @megadrive:
"... you also don't know the history of the first investor double-u and the fact that it wasnt just the post he made attacking me about supporting Ukraine it was deeper than that, but let me tell you the main fight with double-u was that he was so against vote trading services (VTS) that he was going turn Blurt into a police state, with witness blacklists, api limiting, removing ability of small accounts to delegate to larger ones but allowing large ones to delegate to smaller ones thus creating a dual class oligarchy. I support economic freedom so I stood up to all of this, had the community supported him in the manner you think he deserved, Blurt would be more policed than it is now."
This comment practically abounds in lies about me again!
Through this behavior of @megadrive it becomes clear that with this man no cooperation is possible. He lies almost in every second sentence.
I had already written this several times, but unfortunately I have to do it again.
There are a few well-known people here on Blurt besides @megadrive who project their own thoughts and their own fantasies onto their opponents. That is, they constantly assume that their opponents are as seedy and sick in character as they are themselves. This is a common thread across all topics and arguments here on Blurt. I think these people will never drop this trait, and they hang on to money so much that they will always continue with this shabby method.
By the way @practicalthought, before the topic of "freezing" accounts, I probably read the word "property rights" several hundred times in their posts. Now that property rights should indeed be massively violated, I haven't read that word from you. You're just making up your "truth" as you just please.