Wishing all my Indian friends and everyone around the world who are celebrating a very Happy Ganesh Chathurthi. From last few days I have been preparing for the festival and finally the big day arrives. Since morning it has been an action-packed day with back-to-back visitors coming in to seek Lord Ganesha's blessings. I am feeling exhausted and I better rest up for a couple of hours, since evening it's going to be packed again as we will also have a group prayer being done.
Morning had a very early start since the priest was going to come by 7 and before that I had to set up everything and also finish some food preparations to be kept in the prayer. Prayer went very well and my whole space feels so divine with all these energies of prayers and welcoming Lord Ganesha at my home. It will be a 2-day affair like always and tomorrow late evening we will do the immersion ceremony and then my home will feel empty again.
I love these days as there is so much of high energy with all the prayers and rituals taking place throughout the day. All my helpers have been of great support to me, without them it would be difficult for me to manage all of this myself. My cook she prepared most of the food for the evening guest, which would be somewhere around 25 to 30 people. During this time, I like to make everything at home and serve. Ordering from outside is easy but then I do not enjoy that. These are the days of service in every way.
Sharing some pictures of the rituals. Here is our Lord Ganesha. The idol is ecofriendly, made of paper mesh, gets dissolved in water within half an hour.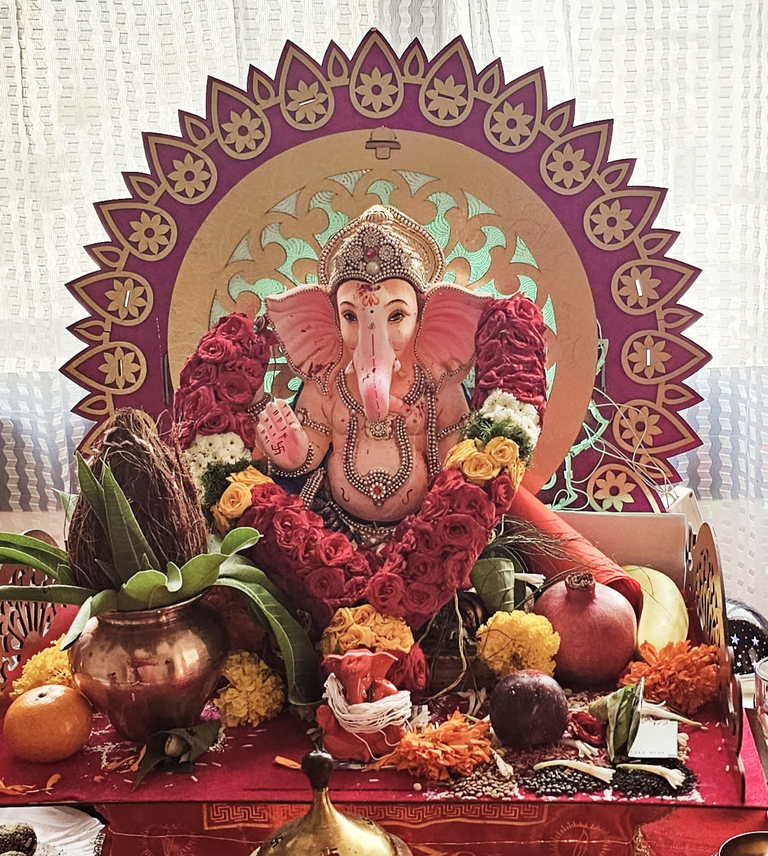 The priest is guiding us on what to do while he chants the mantras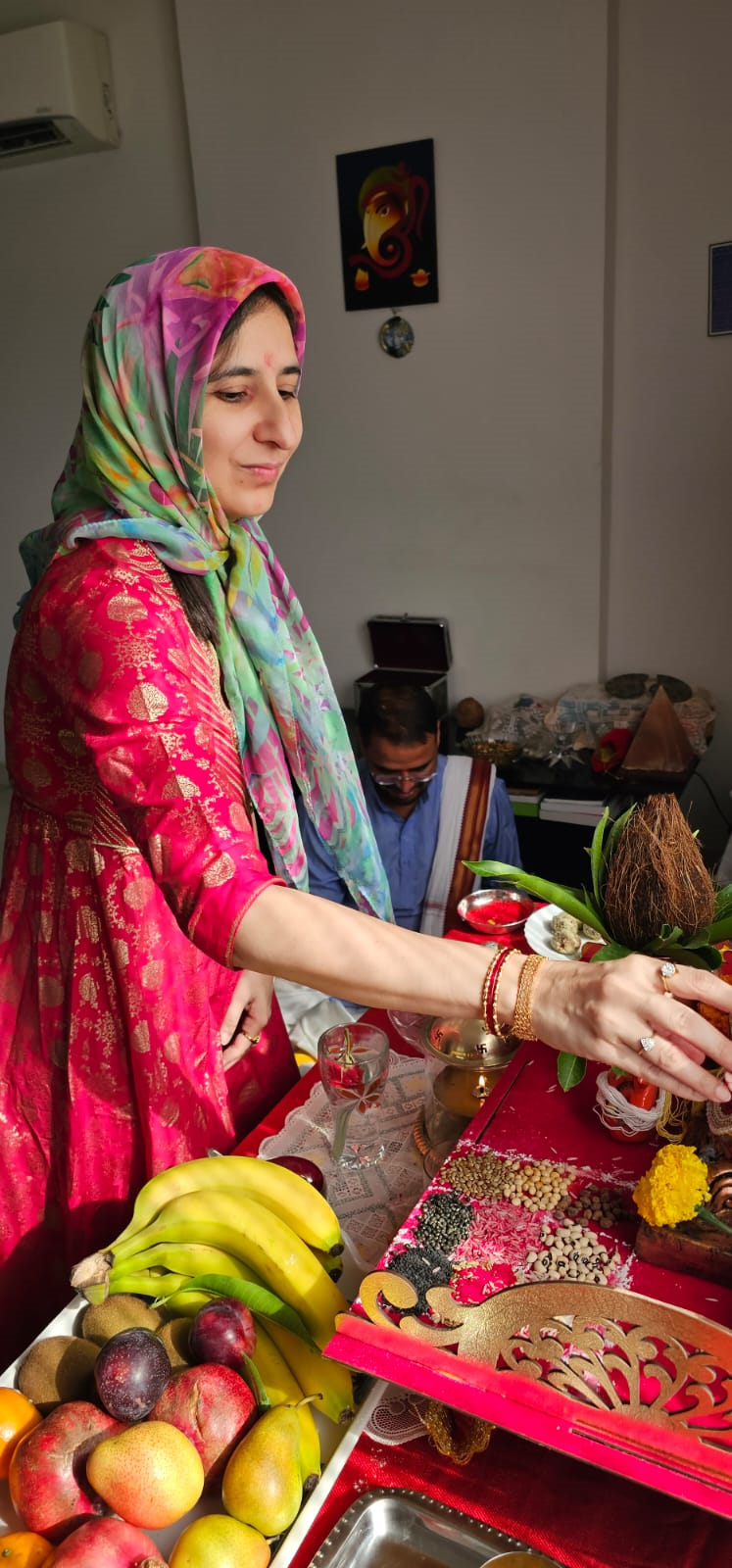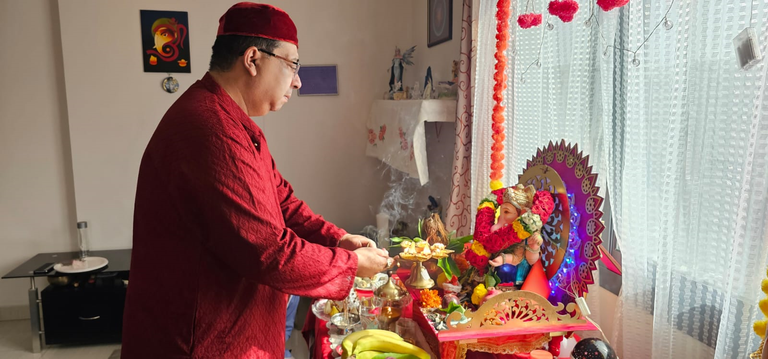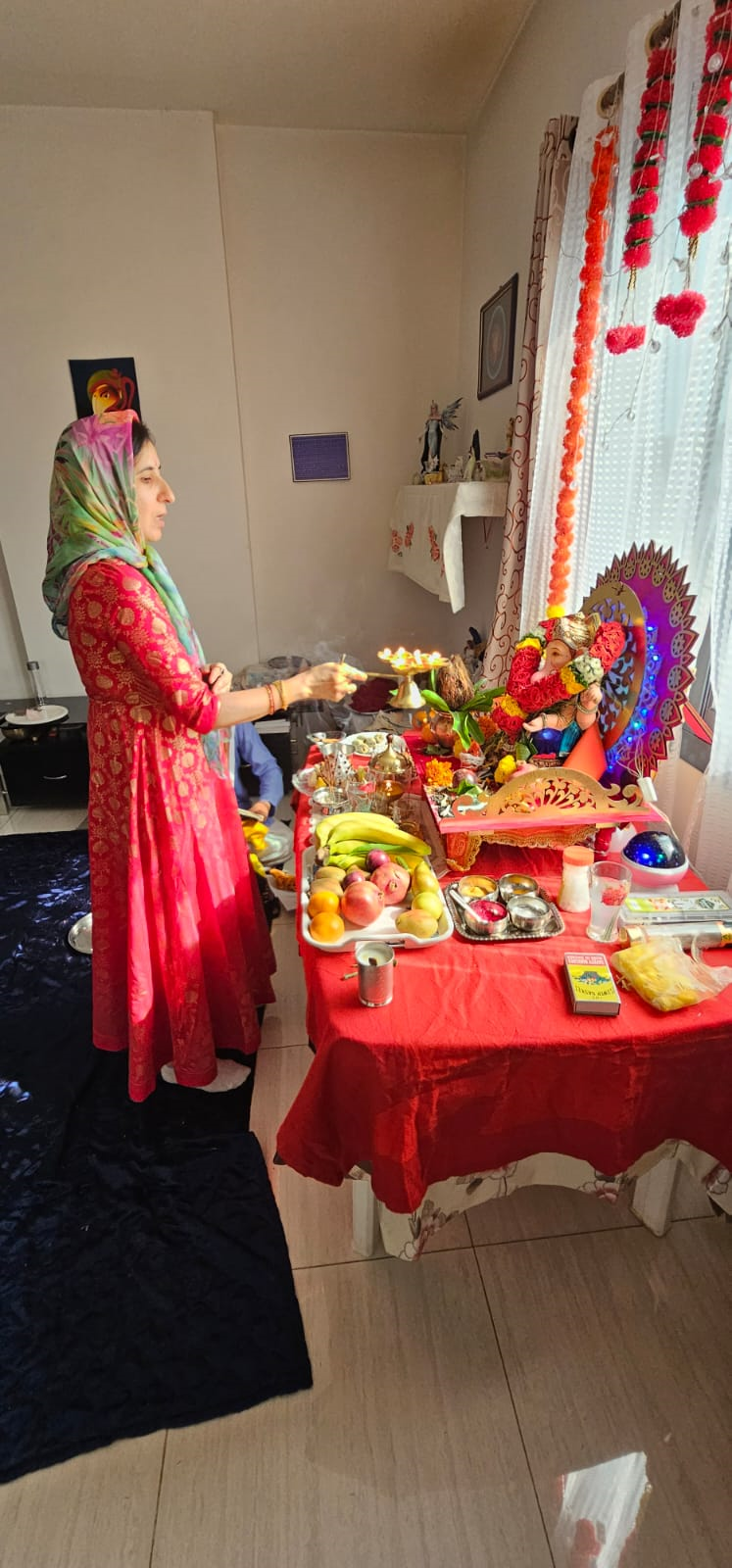 Before starting the ceremony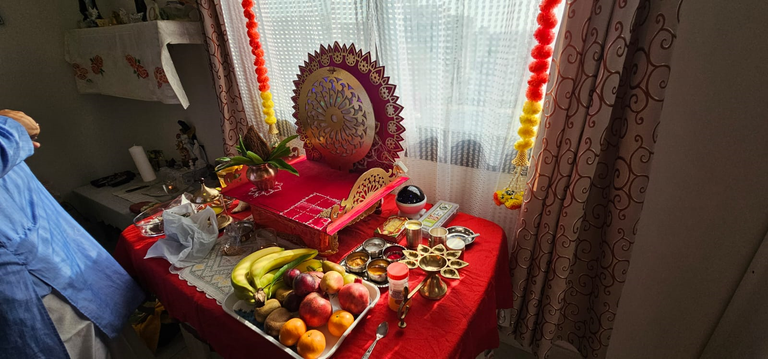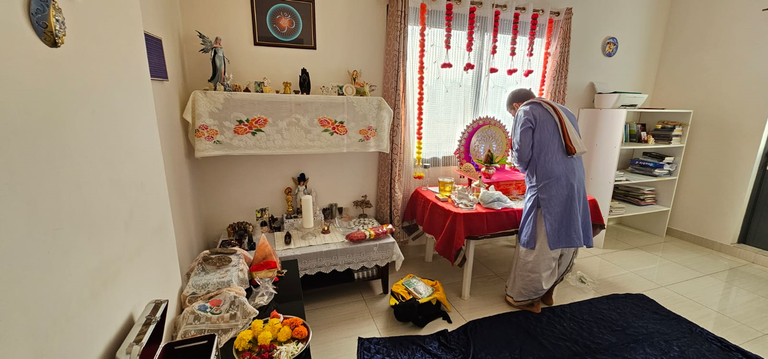 Here is my little Angel Corner, which is always there for all the rituals.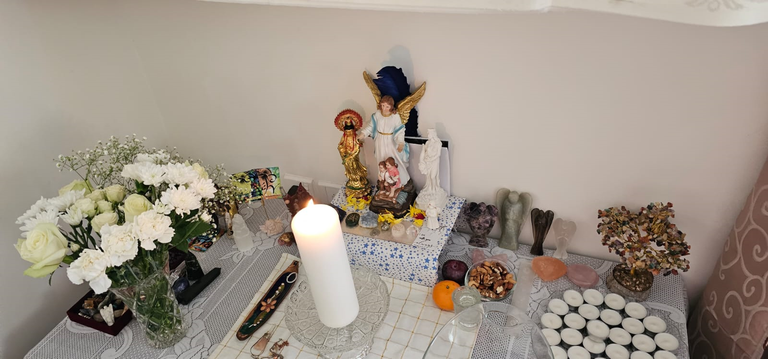 This is a bog festival for many Indians and in my city, we celebrate it with a lot of joy. All around Mumbai city there are celebrations and it all feels so divine. For today I will keep it short as still need to work on somethings for the evening. I will be sharing in the later days about all that I prepared for the festival.
Thank you for visiting my blog. 👼🏻👼🏻💖💖🌹🌺🌸




"Unlimited Abundance, Blissful Happiness and Unconditional Love"