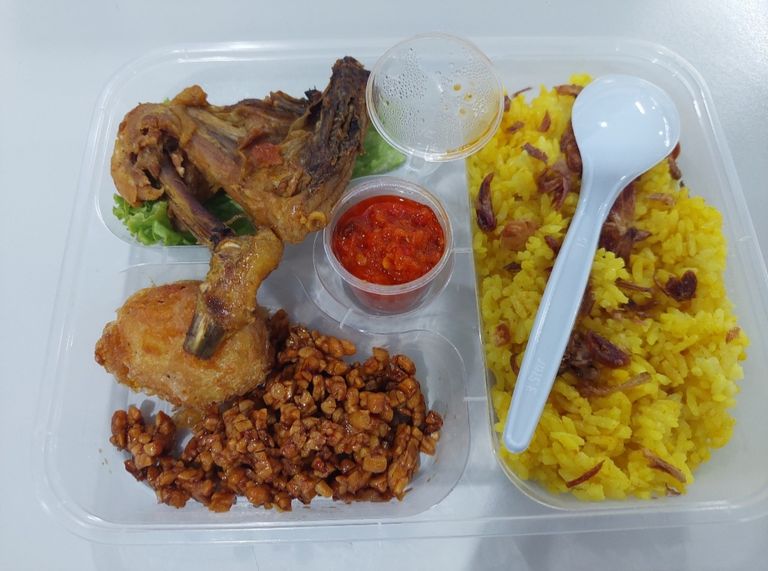 Hello, friends especially foodies!
Recently I had yellow rice with some dishes in a box.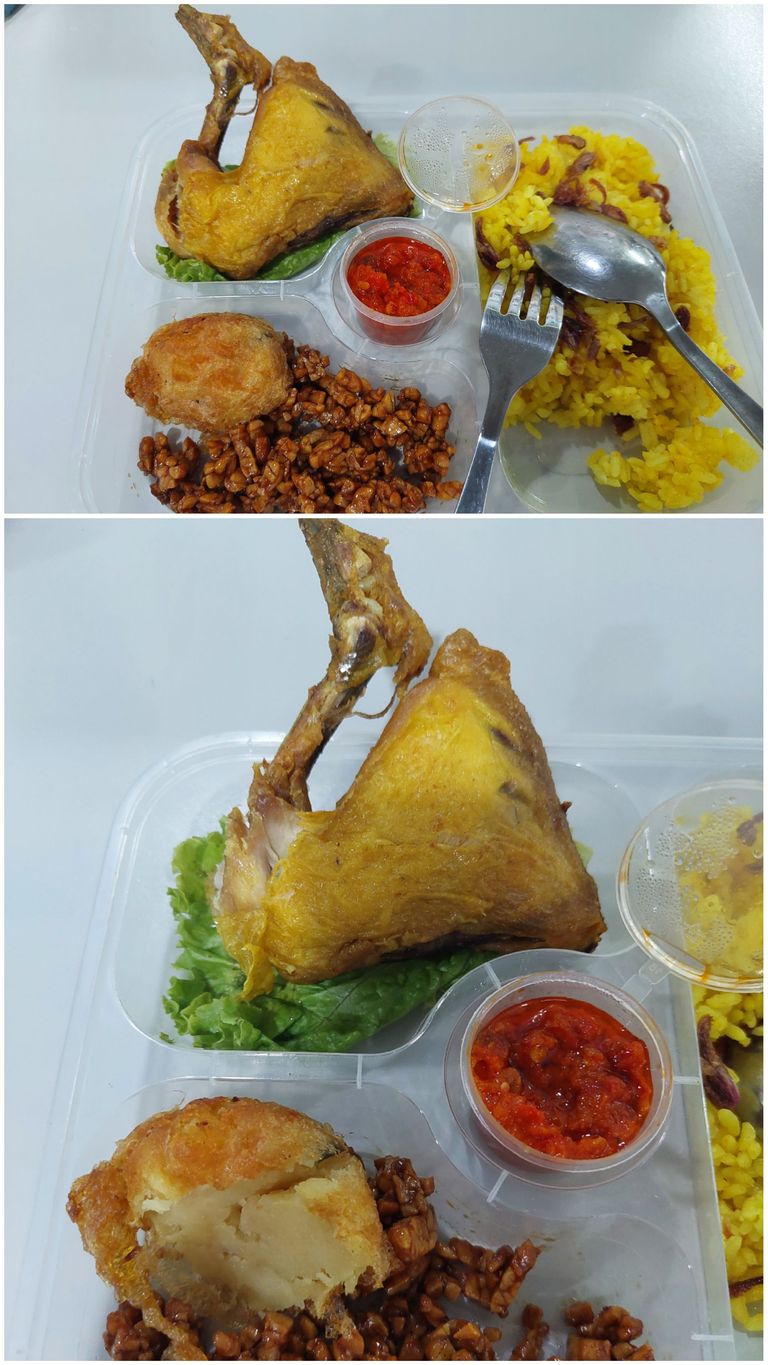 The dishes were fried chicken which had light savory flavour, potato fritters which had tasty savory flavour, crispy dried tempeh which were crunchy and it had sweet flavour. It also served with chilli paste. Tasty!