India is a diverse Country where there are all types of cultures and traditions. India is made up of 28 states and about 4000 cities. Every state has a different culture and tradition and by itself every state can be taken as a Country. The thing is that each of these states bond so well with each other and integrate seamlessly with each other which makes overall India and Incredible Country.
On Sunday I and hubby decided to go for a Kerala cuisine. Kerala is one of the most beautiful states of India; It is also called as God's own Country. Kerala is a place with rich soil and hence it is also said that the foods grown here are much nutritious then grown in other lands. Anyways that is only possible to consume if one visits the state or that if we specifically know that it's exported from this state when we go to buy in the market.
We visited a local restaurant Foodlands in the city which serves multicuisine food, but they do specialize in Kerala cuisine, so it is a good pick to experience this cuisine. Rice and Coconut are the main ingredients of their dishes. A lot of spices are used in their food. Kerala is also a region which is the largest exporter of Spices. In one of my jobs, I used to visit very often to Trivandrum, which is a city in Kerala and in those days, I would buy all the spices from that region. When I quit that job, I missed that part.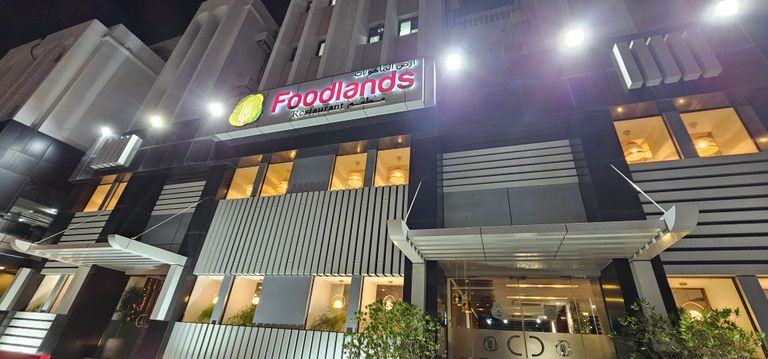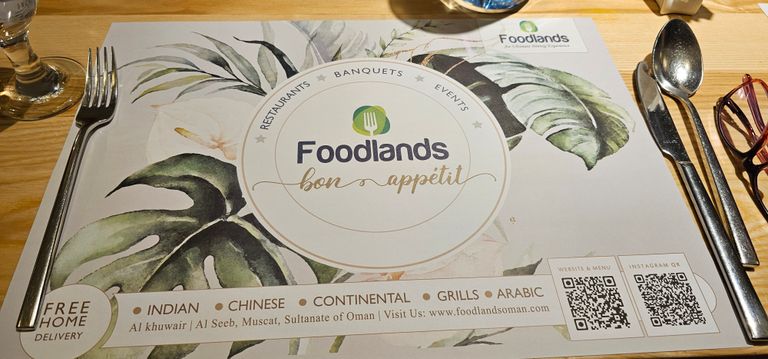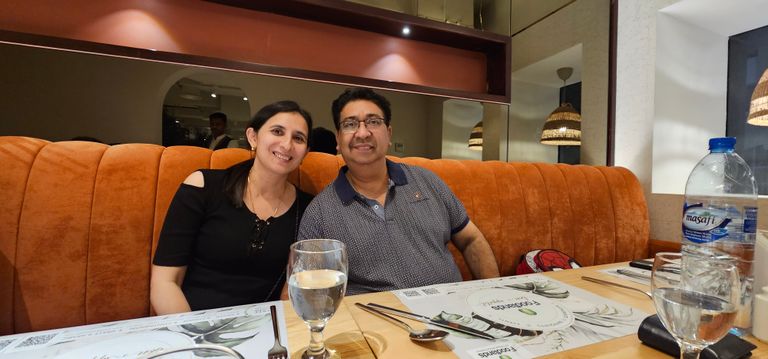 Ok so here we wanted a little deviation. I am fond of soups and this is one thing where I am stuck with my favorite irrespective of whatever cuisine I am trying, I do not change my choice of soup. My favorite is Manchow soup and I always have that.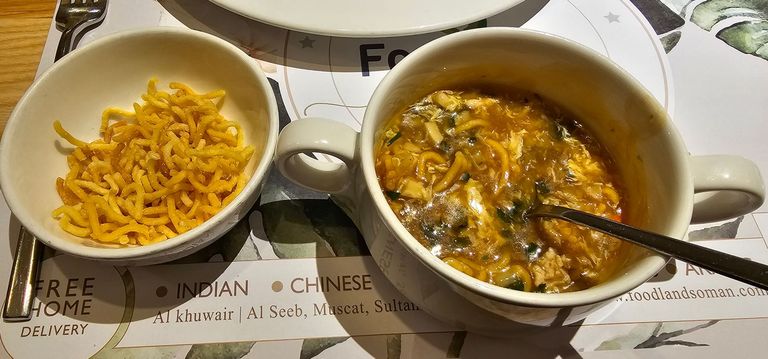 We ordered a starter dish. It is their specialty called Bird chilly fish. It's the first time I have tasted the dish and I really enjoyed. It had a bit of a Thai punch in it, though not a Thai dish at all.
It's wrapped up in banana leaf.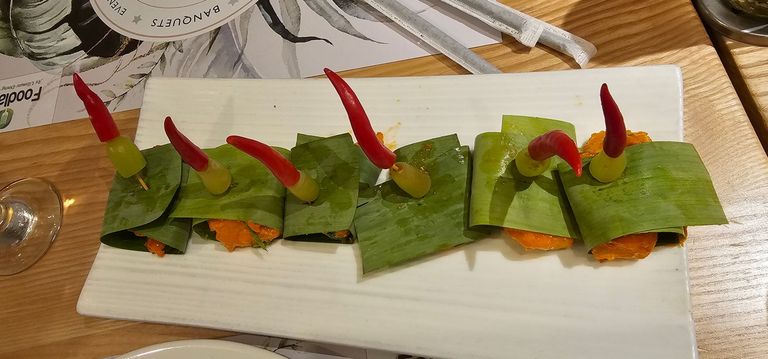 That's how the dish is, when you unwrap the leaf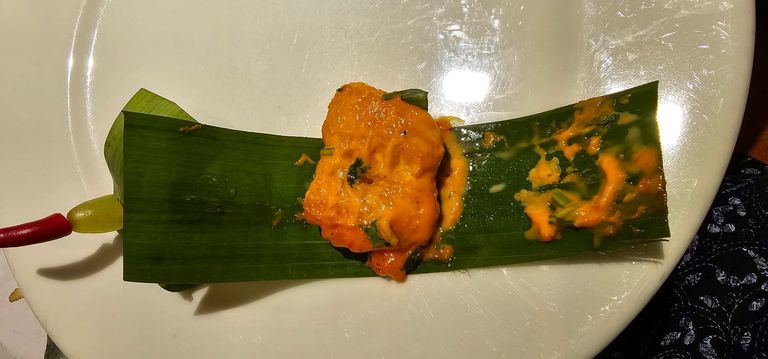 After this we ordered the traditional keralite mutton roast dish, which was the chef's suggestion as well.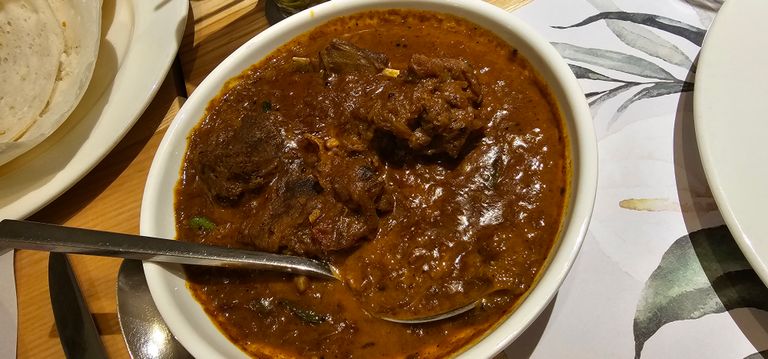 Along with the mutton dish the chef suggested us to have Appam. They are fluffy pancakes made of fermented rice.

The ambiance of the place is also very decent.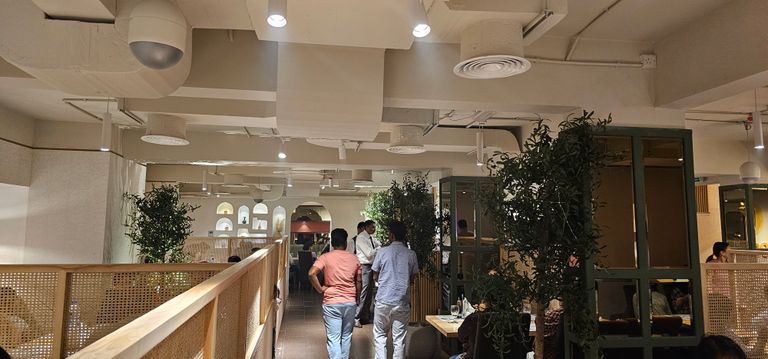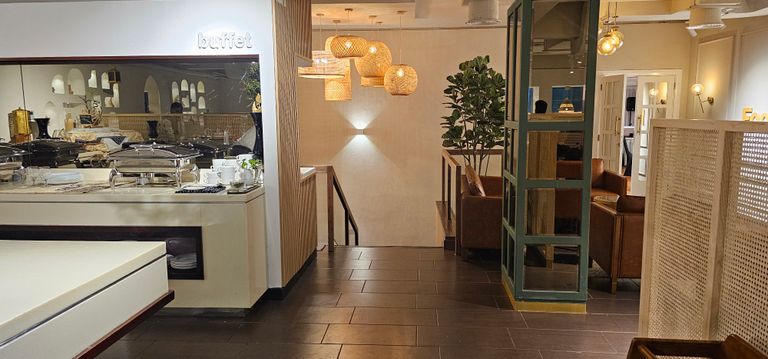 To end up the meal we ordered the Sizzling brownie. Again, this is not a part of the Kerala cuisine, but a little bit of mix and match is always good for the pallet.

Thank you for visiting my blog. 👼🏻👼🏻💖💖🌹🌺🌸




"Unlimited Abundance, Blissful Happiness and Unconditional Love"