A major Spring storm roared out of the mountains of Northern BC today, dumping rain and hail on my garden full of seedlings! But we survived, and I managed to rip up another section of turf. Only one more day of digging to go!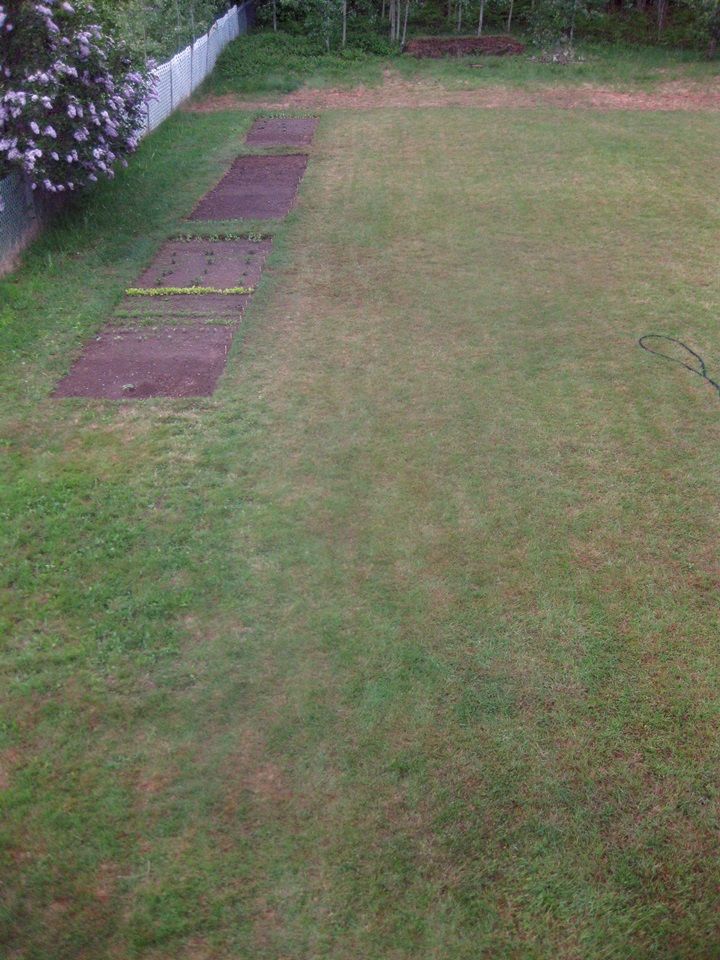 Nice wet soil! The hose will not be needed today.
Rows of green things are now visible. I'm hoping the whole thing is full of healthy seedlings by the end of June.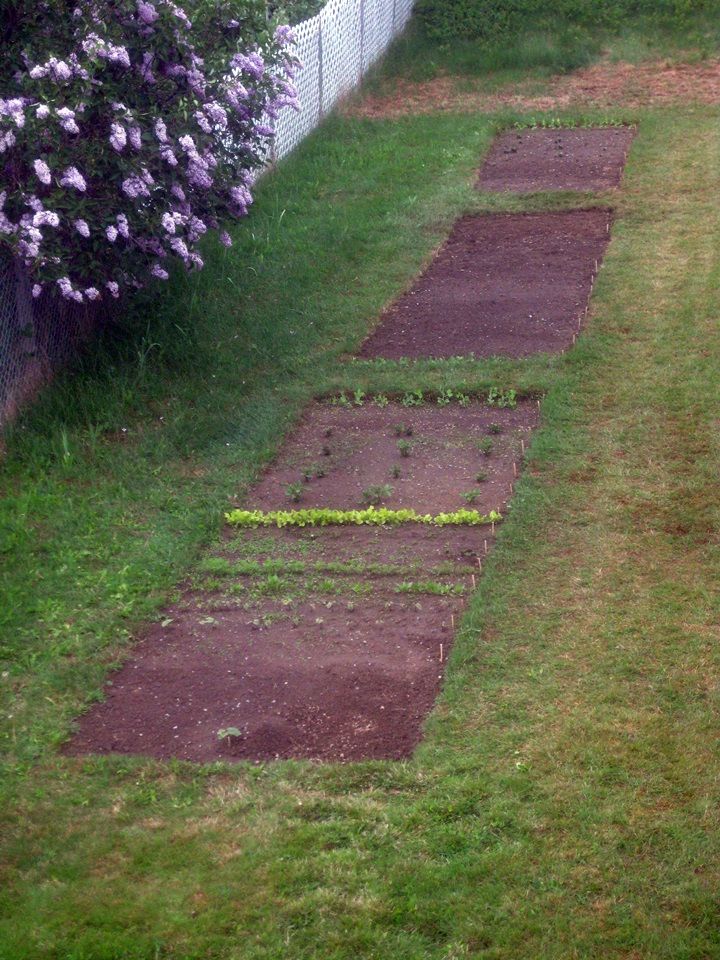 We had a salad from that bright green lettuce the other day, and soon it will be ready to be cut back again. It will produce as long as the weather stays cool - I'm hoping that's all June.
You can see peas at the back of the closest garden. They're getting tall. I'm going to have to figure out some supports for them to climb up.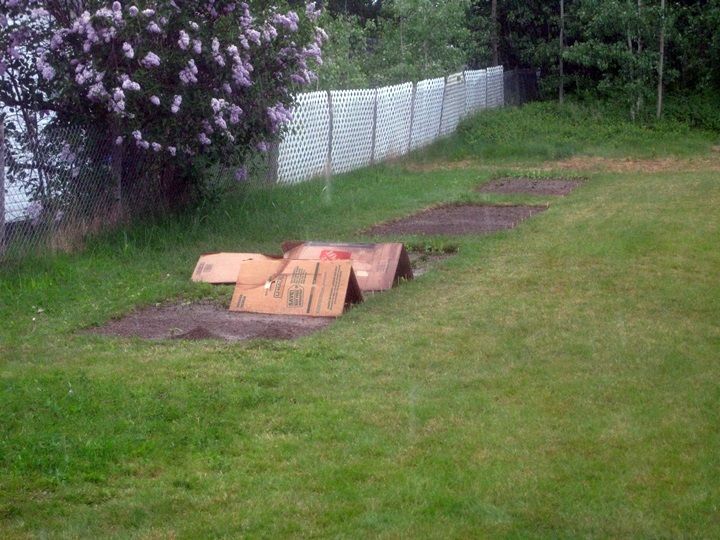 That was around noon today. It just came out of nowhere. I got soaked tossing those pieces of cardboard over the seedlings and lettuce.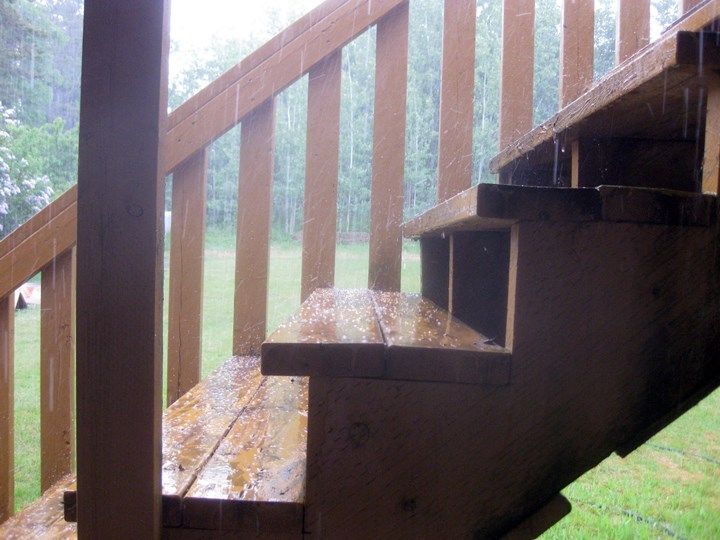 Hail on May 30th... why not? We had a heat wave a couple weeks ago, and now we get hail. I'm just lucky I was there to minimize the damage, and most plants will recover. Other growers may not have been as lucky.
One day left!
There's one day left in May, and one day of heavy digging left to do. My goal of having the garden created and planted full of seeds before June is becoming a reality!
I have to thank you, the ones reading this, because you've helped keep me motivated! Posting my progress regularly has encouraged me to keep at it. I might not have got it done so quickly without having you along. Thanks for your support!
I'm going to continue posting updates of my garden and various crops. Let's see if I can produce a significant amount of food!
DRutter