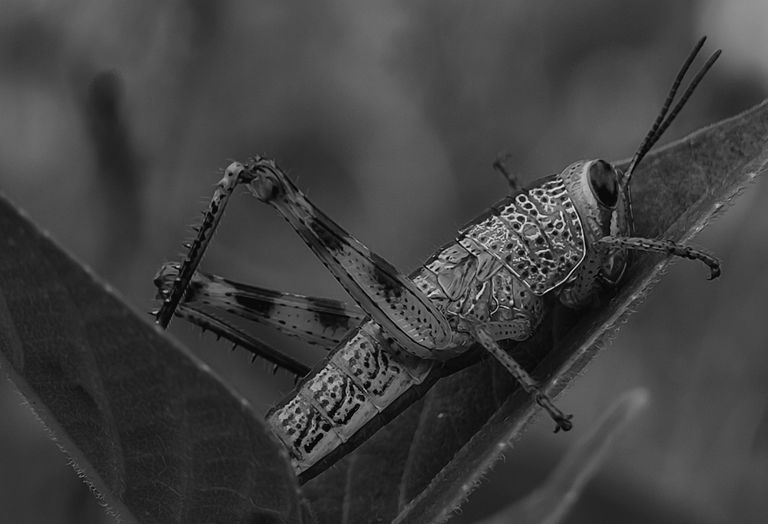 Today after lunch, I took a little time to walk around the coconut plantation which is south of my house just to do shots images subject insect before it rains down ,the atmosphere of the sky that looks a little bit makes me have to move a little quickly in tracing the presence of the insect subject in the green grass bushes in that coconut plantation area.
And I found quite a number of baby green grasshoppers eating the young grass growing along the garden and around it I found a juvenile grasshopper relaxing in the garden environment.
Then, I tried to approach it quite slowly, the bug seemed a little nervous with my presence around it.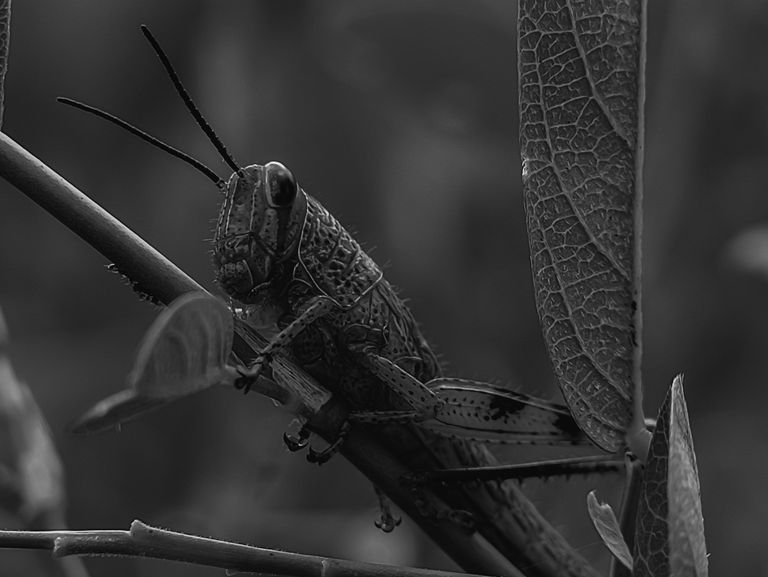 Two small antennae on the head looks ready to jump, then I stopped for a moment to neutralize the atmosphere and after a few minutes, I went back to him and took some shots and some of the active movements of the grasshoppers I also managed to detail in some black and white macrophotography images shots.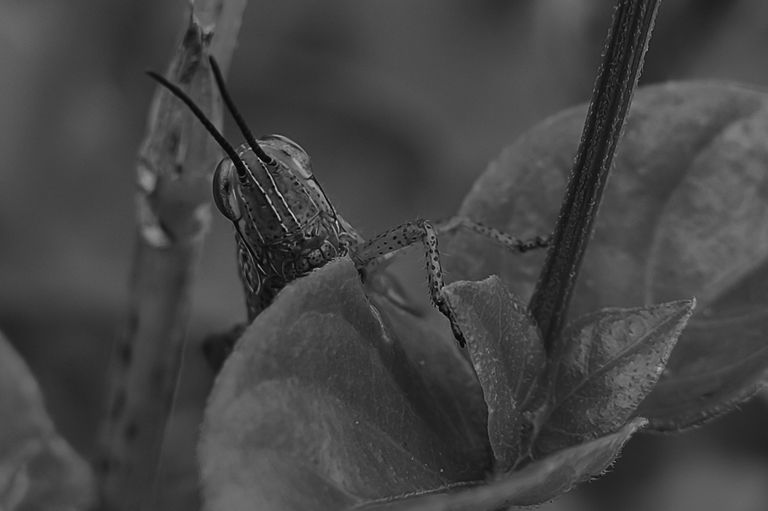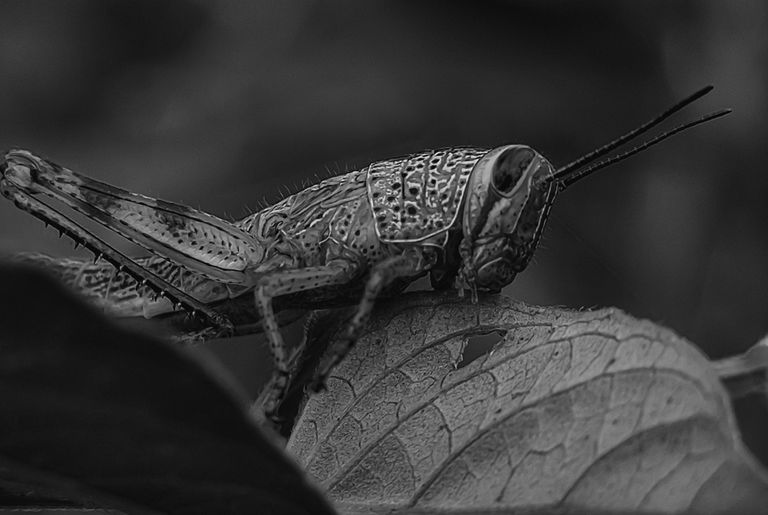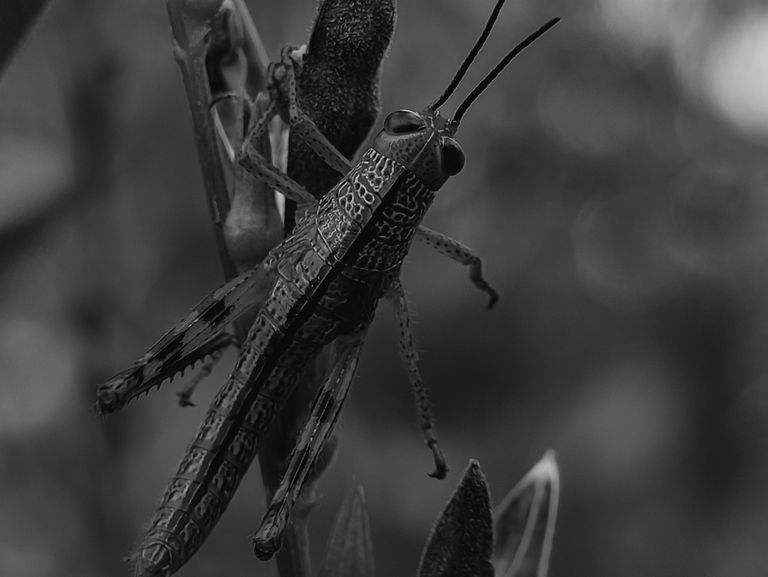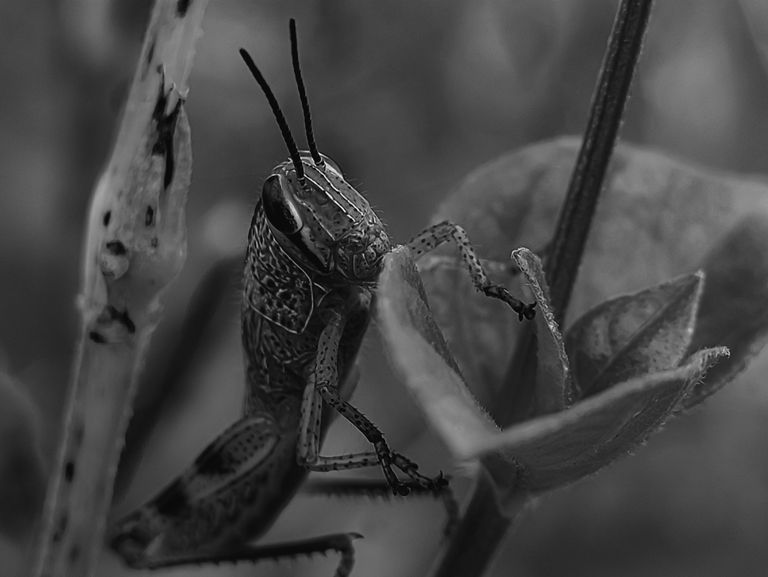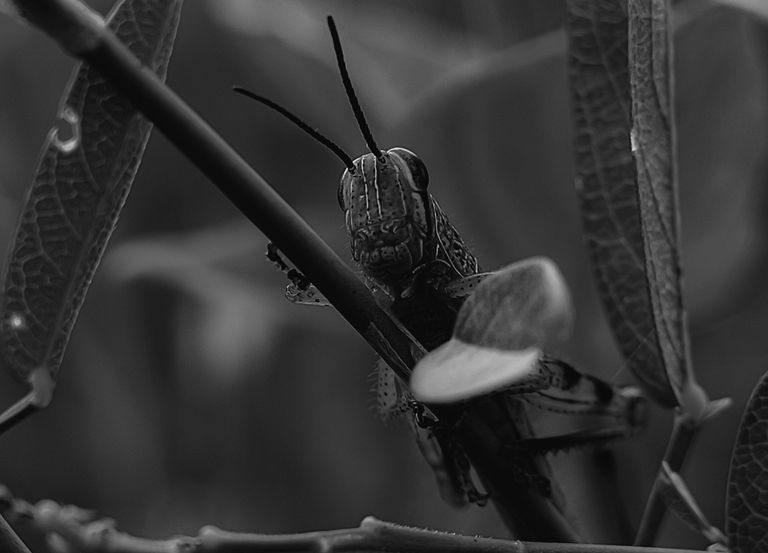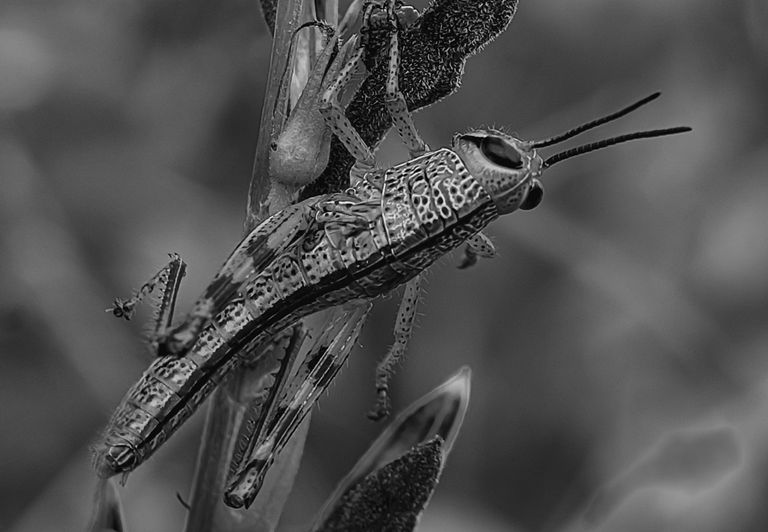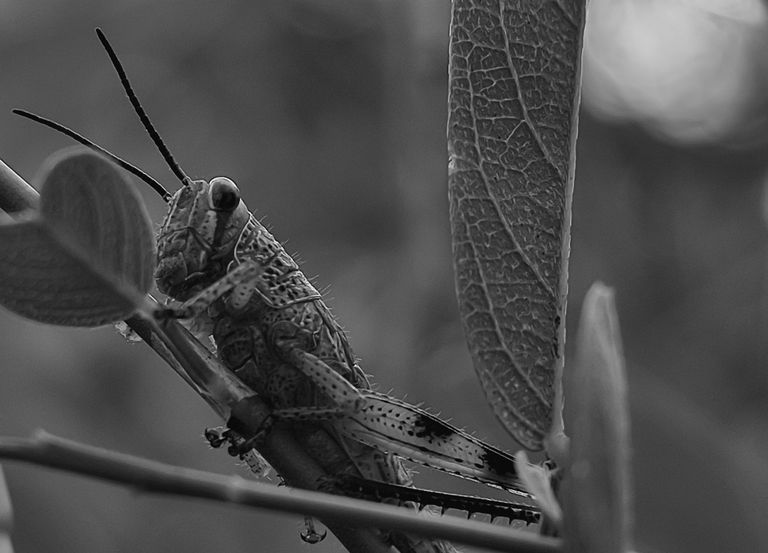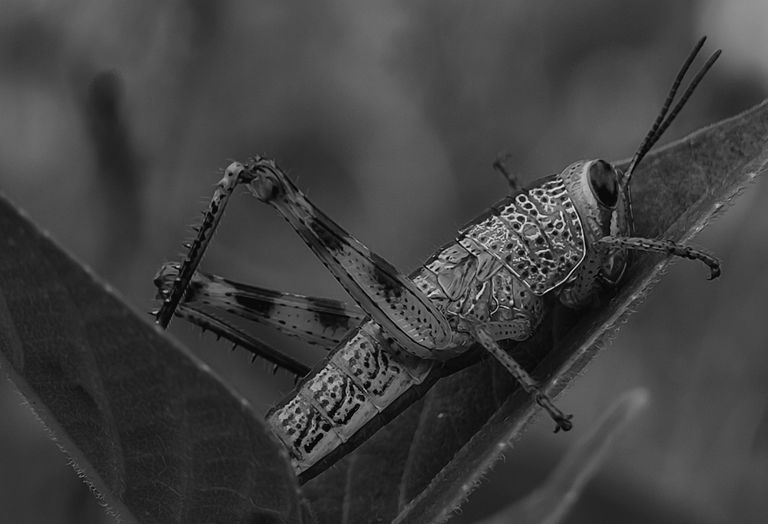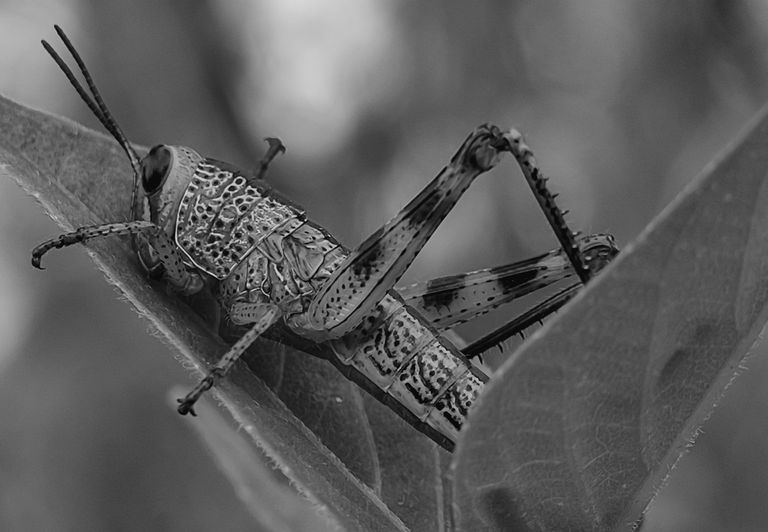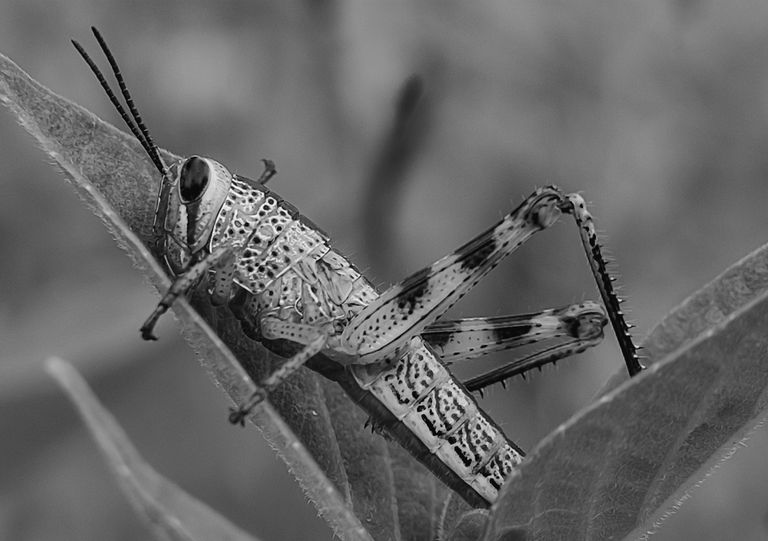 | Camera | Smarphone + macro lens |
| --- | --- |
| Iso | Otomatis |
| Editing | snapseed app |