Hi Blurtians
Is been a while, but I'm back to blog and put my little effort to promote blurt again.
Is been a long journey from the death of my mum to the preparation of her burial Right, sometimes it get to a point i lost strength to plan the process because I was mentally down..
death ☠️ I believe is inevitable, most people I think believe the passing of a human is the beginning f a new journey because earth is a temporary place design to study the passing of life.
How do we define death? let me take for example, my going to the mortuary before my mum's burial made me to understand life and it's condition, the reflection of creed thought is survival and sadness.
My advice to man is to Make the most of what you can while nature keeps you going for the span of life through nature is no longer far from redemption.
This was my Tribute
Tribute to my Hero.
Mama it was so disheartening when i received the news of your demise. When I have be reminiscing on how you will walk that path of success with me and how I will show the world my prayer warrior. It is so sad that I could not repay your love and care here on earth but I know the Lord that knows how to give reward will honor you in his kingdom.
You will always be in my heart till we meet to part no more.
Rest on mama.
The burial was touching and my family and I did our best.
I was opportune to meet all my siblings and and nephew that i have not seen for several years.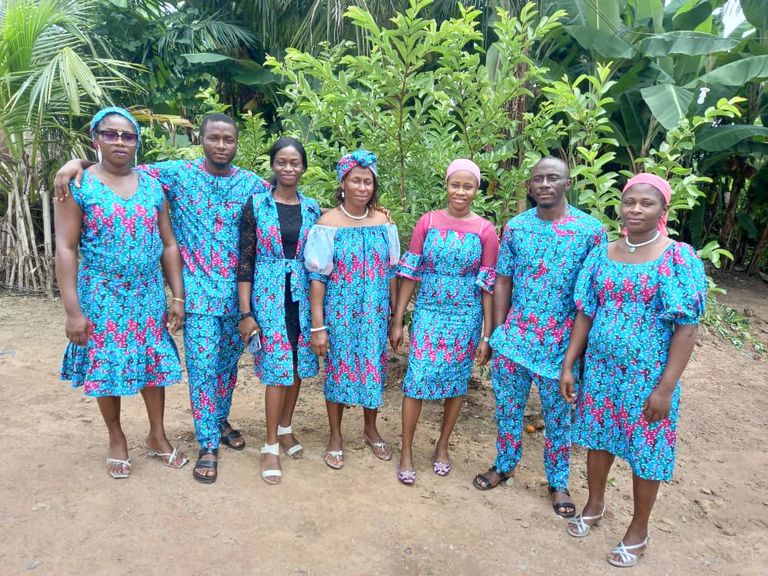 the burial program started a little bit late because the priest did not arrived early enough but all thanks to God.
I notice something unusual during the process of the burial arrangement that made me to question the Catholic priest in my Town.
My mum was a dedicated catholic church member, there no way you can talk her out of her faith cling to the love and believe to catholic church and doctrines, but not withstanding when we told the priest about the fixed date of my mother burial, he said without objection, if my mum corps is more than a month in mortuary that the church can not bury her. it got so serious that we started begging, even when we have obtain a letter from the Paresh priest where my mum attend in portharcourt.
after some few days we went back and the priest gave us there own date that is suitable for them which did not fit to our plan because of money but we have to agree because the whole plan has been set in place but the date was very close.
They gave us a list of things to provide, it was as if we where preparing for a traditional wedding 💒, I was shock even tridiagonal right in Igbo land for burial is not up to that.
These list also include beers 🍻 and other things which I can not mention here, and if this things are not provided after the service they will sanction the family and we have to pay the choirs and also give them food and other things.
well the Catholic church in my town in enugu, did what will make lots of people loose faith, I can't mention all but I still give God all the Praise.
But at the End death is inevitable, Nature will always take it place in our life's.
This is my experience so far and thanks to @merit.ahama who always check up on me from time to time.
Blurt to the moon 🌙