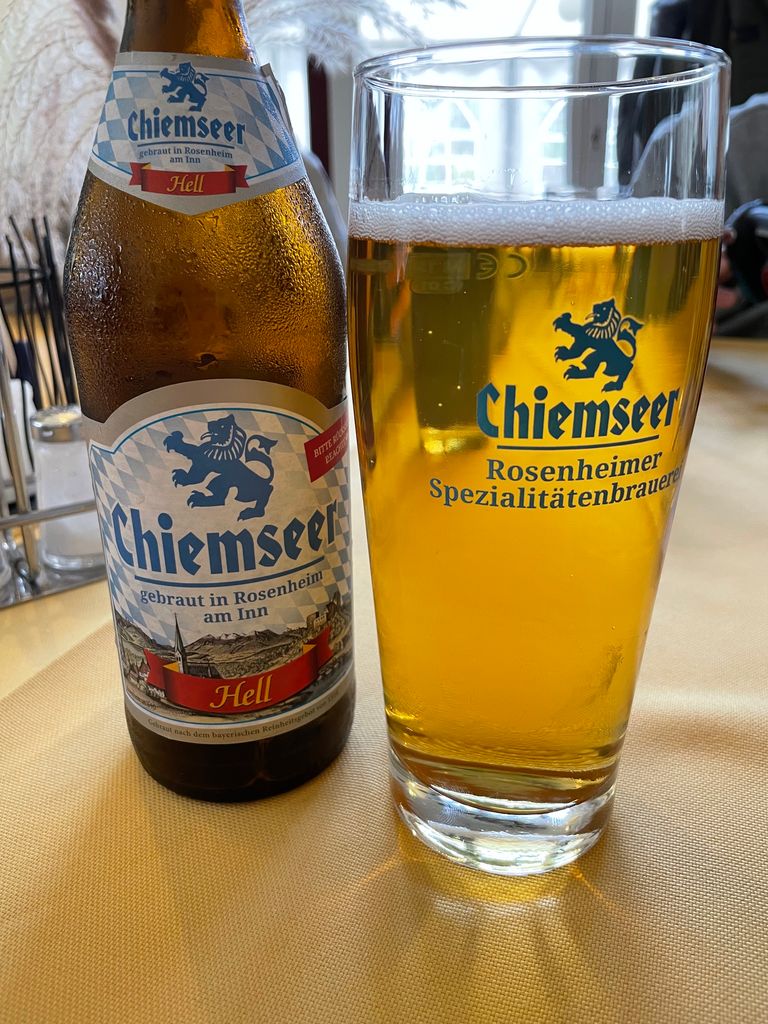 Hallo liebe Community,
endlich mal wieder ein kleiner Bier Post zum Beersaturday von mir. Kürzlich konnte ich mal wieder ein neues Bier probieren. Und dann auch noch ein in unseren Breiten nicht gerade häufig anzutreffendes Helles aus Bayern. Um genau zu sein ein Chiemseer Hell aus Rosenheim.
Ich hatte bereits eine schweißtreibende Wanderung in den Knochen und um so mehr konnte ich das helle dann auch genießen. Eiskalt serviert und von mir eher stümperhaft eingeschenkt war die Krone nun nicht gerade berauschend. Ich nehme hier die Schuld tatsächlich auf mich. Mit 4,8% und 38 kcal auf 100 ml. ein Ber das man sich ruhig mal gönnen kann. Vom Geschmack her ein typisches Helles, süffig, angenehm weich ohne große Bitterkeit. Die 0,5 Liter flasche war zum Essen genau richtig und so konnte ich mich rundum zufrieden bald wieder auf den Weg durch den sonnendurchfluteten Wald machen.
Viele Grüße und bis bald Euer
Al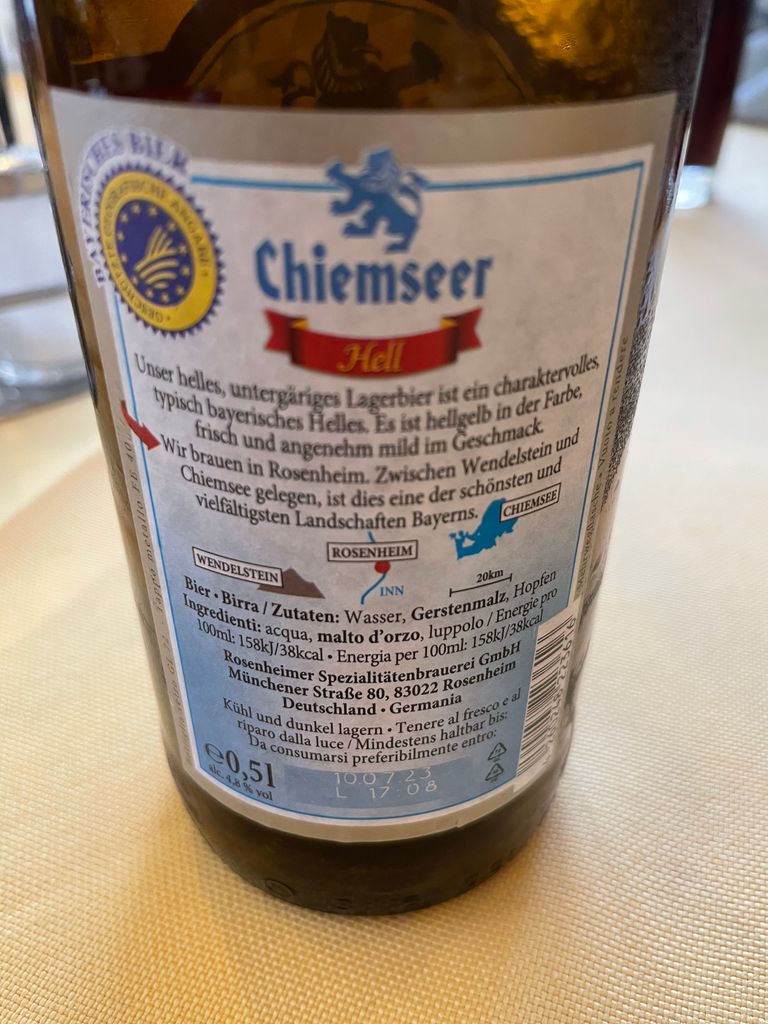 Hello dear community,
finally once again a small beer post for Beersaturday from me. Recently, I could once again try a new beer. And then even a in our latitudes not exactly frequently encountered Helles from Bavaria. To be exact a Chiemseer Hell from Rosenheim.
I had already a sweaty hike in the bones and the more I could enjoy the bright then also. Served ice cold and poured by me rather bumbling, the crown was now not exactly intoxicating. I take the blame here actually on me. With 4.8% and 38 kcal on 100 ml. a Ber that one can allow oneself calmly times. From the taste a typical Helles, quaffable, pleasantly soft without great bitterness. The 0.5 liter bottle was just right for the meal and so I could make me all around satisfied soon again on the way through the sun-drenched forest.
Many greetings and see you soon
Al