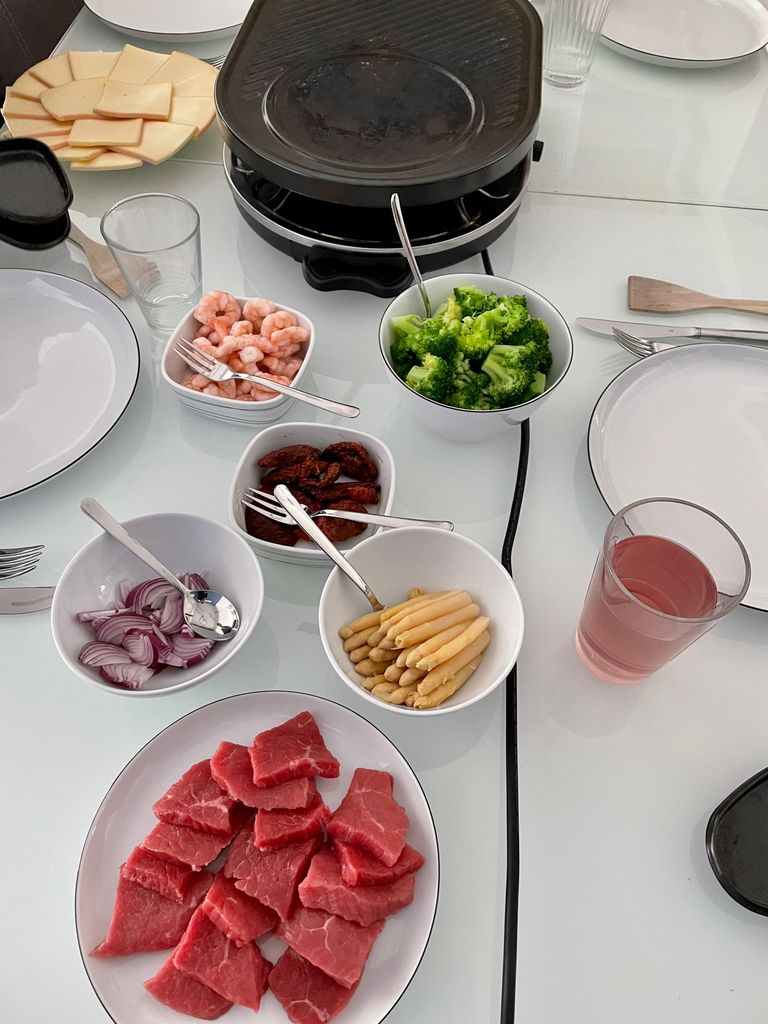 Hallo liebe Community,
nicht nur in der Winterzeit überfällt uns die Lust auf Raclette. Es ist aber auch wirklich schön und super lecker. Alle sitzen zusammen um den Raclette Grill und genießen zusammen das Essen. Das kann dann auch schon mal länger dauern. Slowfood sozusagen. Jeder bereitet sich sein Pfännchen mit den Zutaten die er mag. Für jeden ist etwas dabei: Mais, Speck, Spargel, Fleisch, Brokkoli, Garnelen, usw. Darüber oder darunter ( darüber entbrennt jedes mal ein heftiger Streit 😉 ) eine Scheibe Käse und ab ins Raclette. Auf der Platte oben wird Fleisch etc. gegrillt. Dazu gibt es immer Baguette mit Knoblauchbutter und natürlich kleine Kartoffeln über denen das Pfännchen dann ausgekippt wird. Ein wirklicher Genuss!
In diesem Sinne guten Appetit und bis bald Euer
Al
Hello dear community,
not only in the winter time we are attacked by the desire for raclette. But it is also really nice and super tasty. Everyone sits together around the raclette grill and enjoy the meal together. This can then also sometimes take longer. Slow food, so to speak. Everyone prepares his pan with the ingredients he likes. There's something for everyone: corn, bacon, asparagus, meat, broccoli, shrimp, etc. Above or below (about it every time a fierce dispute 😉 ) a slice of cheese and off into the raclette. On the plate above meat, etc. is grilled. In addition, there is always baguette with garlic butter and of course small potatoes over which the pan is then dumped. A real pleasure!
In this sense good appetite and see you soon your
Al