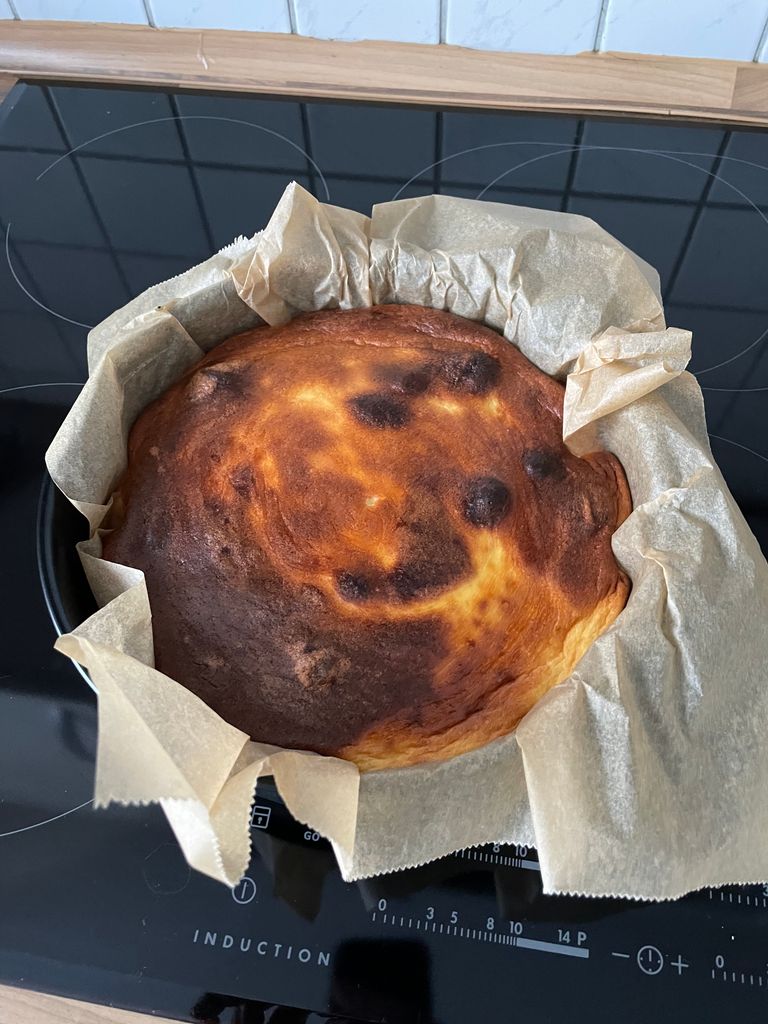 Hallo liebe Community,
am Wochenende habe ich mal wieder einen Kuchen gebacken. Um genau zu sein einen Käsekuchen ohne Zucker und mit Skyr, für die schlanke Linie. Ein Rezept hierfür habe recht schnell im Internet gefunden und schon ging es los.
Einfach 3 Eier trennen und das Eiweiß mit etwas Salz und Zucker ( ok 8 Gramm Vanillezucker waren dann doch mit drin ) schaumig schlagen. Dann die Eiergelb, 450 Gramm Skyr, 100 Milliliter Sahne, 120 Gramm Erythrit und Vanillepudding gut verrühren. Sodann das geschlagene Eiweiß unterheben.
Alles zusammen in eine vorbereitete Springform geben und für 30 Minuten in den auf 180 Grad vorgeheizten Ofen. Und dann ist der leckere Kuchen auch schon fertig.
War wirklich sehr lecker! Ganz wichtig: Direkt aus dem Ofen ist der Kuchen noch etwas instabil. Also erstmal abkühlen lassen und dann eine Stunde in den Kühlschrank stellen. Dann ist er perfekt. Wer möchte kann natürlich beim Servieren noch ein paar Beeren oder Erdbeersoße hinzufügen. Ganz nach persönlichem Geschmack.
Probiert es doch einfach mal aus. Schnell zubereitet, lecker, viel Eiweiß und wenig Kalorien. Es lohnt sich.
Viele Grüße und bis bald Euer
Al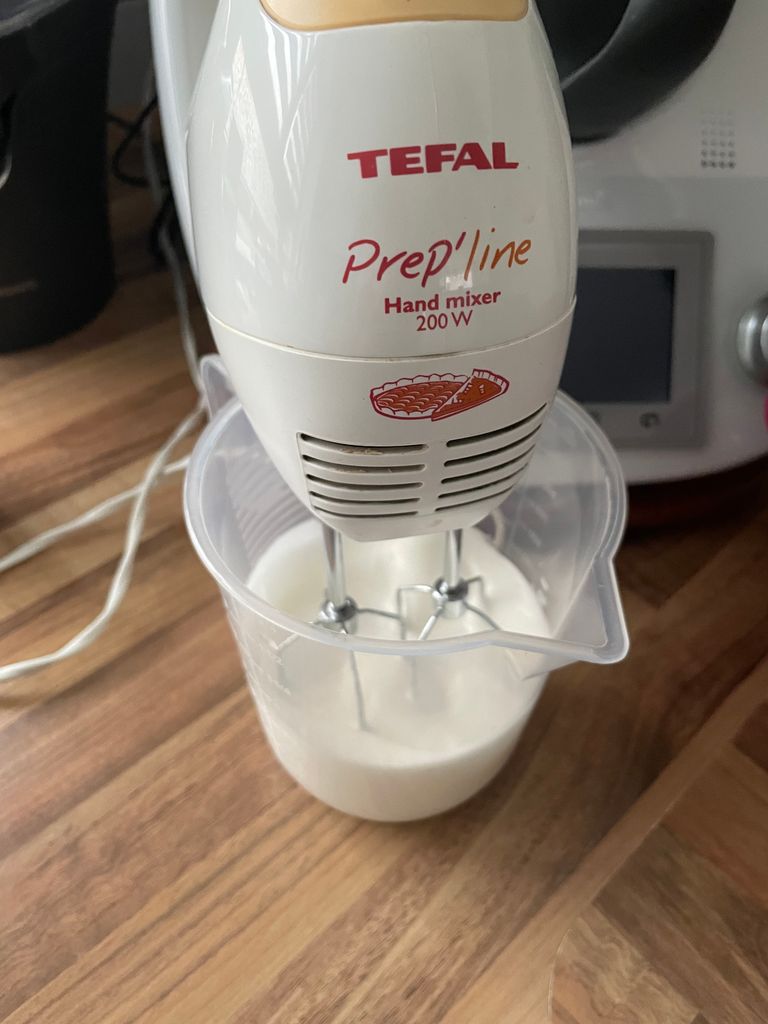 Hello dear community,
on the weekend I have baked once again a cake. To be precise, a cheesecake without sugar and with Skyr, for the slim line. A recipe for this have found quite quickly on the Internet and off it went.
Simply separate 3 eggs and beat the egg whites with a little salt and sugar (ok 8 grams of vanilla sugar were then but in it) until foamy. Then the egg yolks, 450 grams of Skyr, 100 milliliters of cream, 120 grams of erythritol and vanilla pudding mix well. Then fold in the beaten egg whites.
Put everything together in a prepared springform pan and bake for 30 minutes in an oven preheated to 180 degrees. And then the delicious cake is ready.
It was really delicious! Very important: Directly from the oven, the cake is still somewhat unstable. So first let it cool down and then put it in the fridge for an hour. Then it is perfect. Who wants can of course still add a few berries or strawberry sauce when serving. According to your personal taste.
Just give it a try. Quick to prepare, delicious, lots of protein and few calories. It is worth it.
Many greetings and see you soon
Al