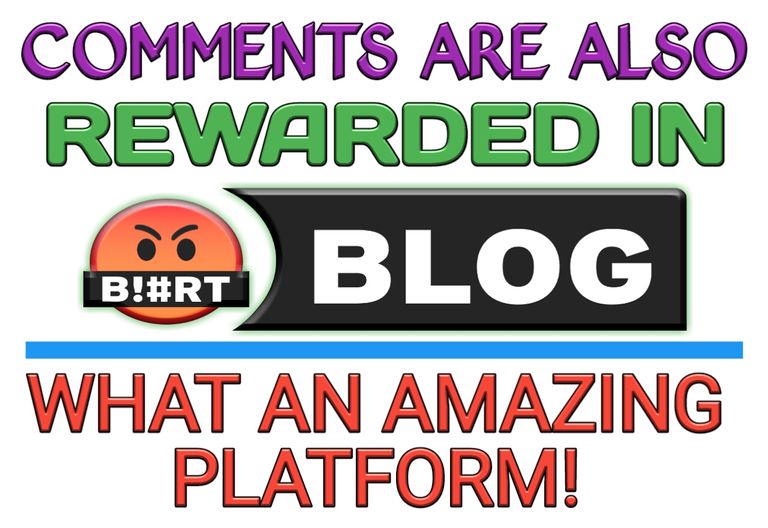 ---
Greetings blurt friends!
I am totally astonished to see my comments rewarded. That is an amazing thing to me. There are many big hearted users who upvote even comments. i am not here for a long time. i joined this beautiful bloackchain only 15 days ago. Then I spent a lot of times here, read many blogs and posts, commented according to the topics, tried to interacted well and surprisingly my comments have been upvoted.
Another beautiful thing here is that most of them replied in a good manner. They expressed their own opinions on my comments. These things are enhancing me to spend more times in blurt blog and read their posts attentively.
I want to name some of them with screenshots in the following paragraphs:
Before publishing my introduction post, i was scrolling my phone's screen and saw a post titled " Update Uganda". i entered into the post and read it. It inspired me so much, then i commented only two lines. And after one day she upvoted 25% of here stake. That was very encouraging thing for me.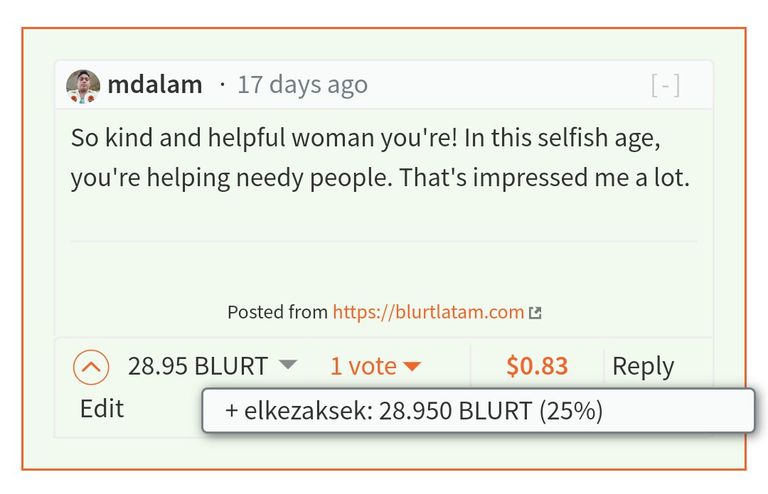 ---
After introducing myself to the community, i was wandering around in blurt to search strange things and got r2cornell's curation post. I saw their several selections and in the comments section a lot of compliments. Then I commented and it was upvoted, wow!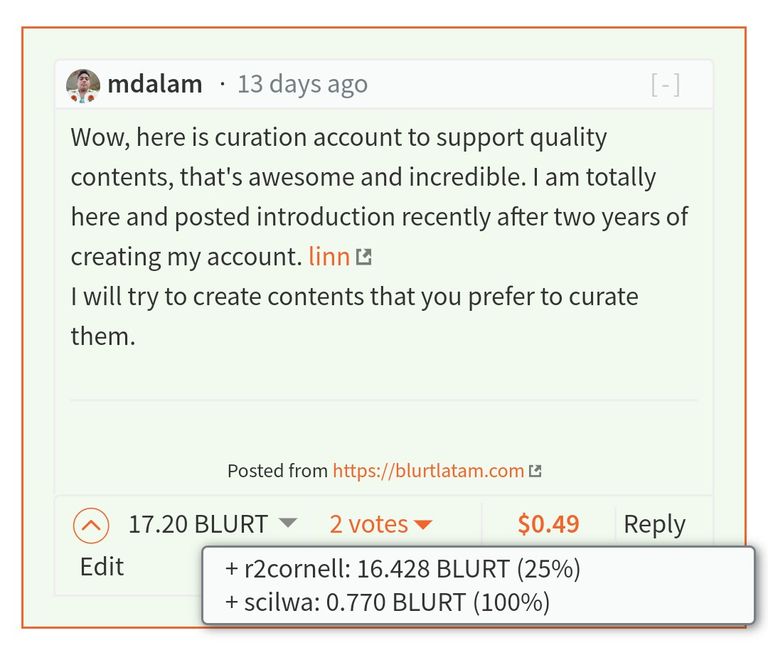 ---
Days kept on passing gradually and i got users who upvote comments. @leifasaur is one of them. On the occasion of his 1st Blurt Anniversary, i wished him with few lines and....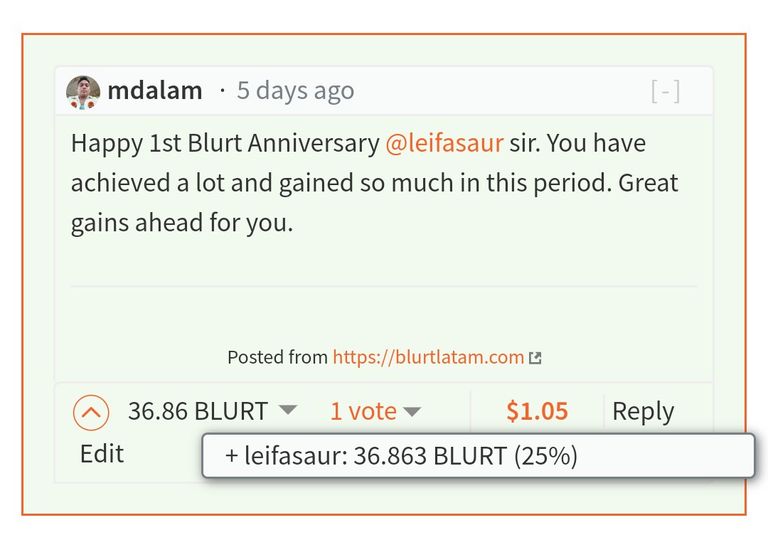 ---
One of the prominent name of this list is practicalthought. Whoever interacts him well, he rewards and replies it nicely.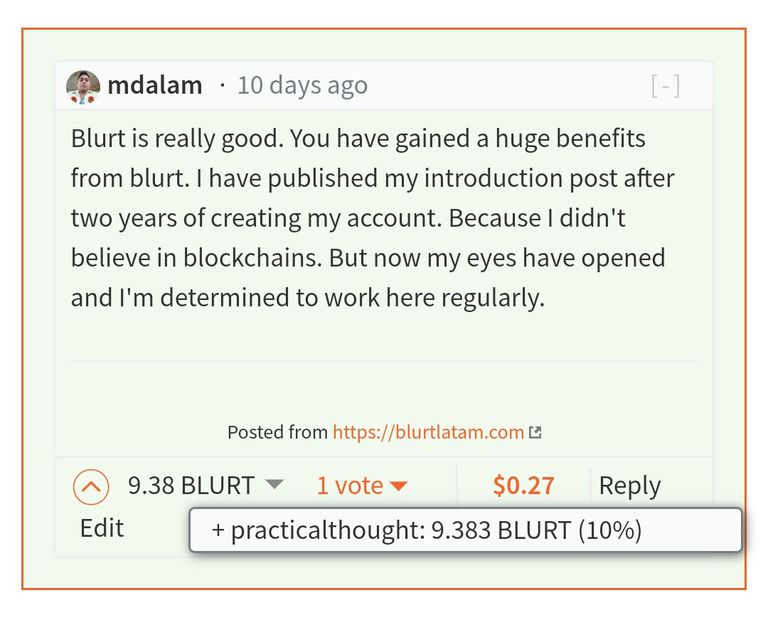 ---
A famous name from India that is included by this list is tekraze. He is very frank person. He appreciates intractants really well.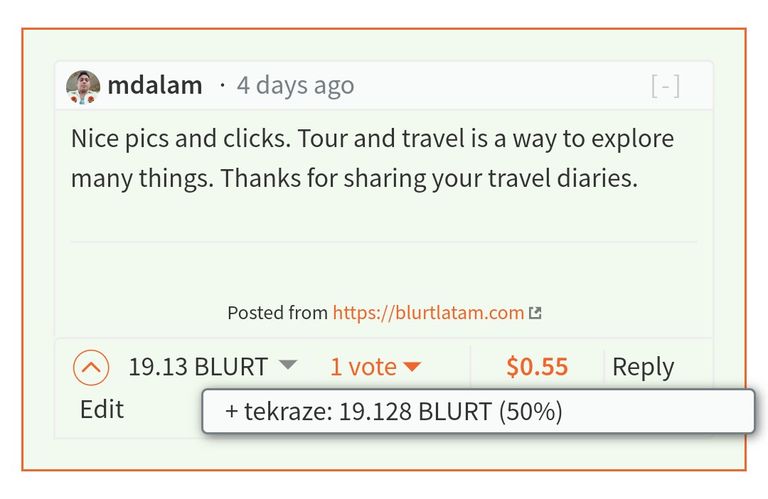 ---
Don't tell about her. Ah, what a great blogger she is! If she doesn't vote, even then no problem. She writes really really well. Her blogs give a lot to learn. Moreover, she upvotes comments and replies also.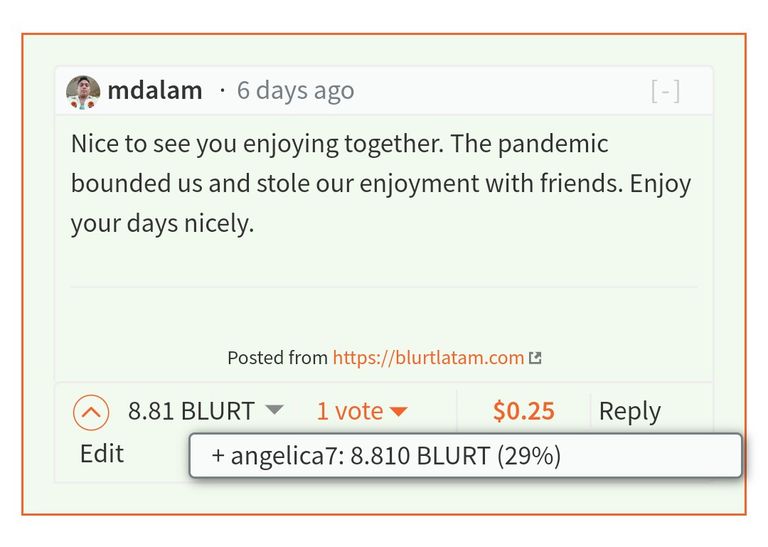 ---
If i don't name bestkizito in this list, it won't be completed and fulfilled. He holds a show "Let's Talk" on every Tuesday. He asks questions and who answers in the comments section, he, r2cornell and more upvote definitely.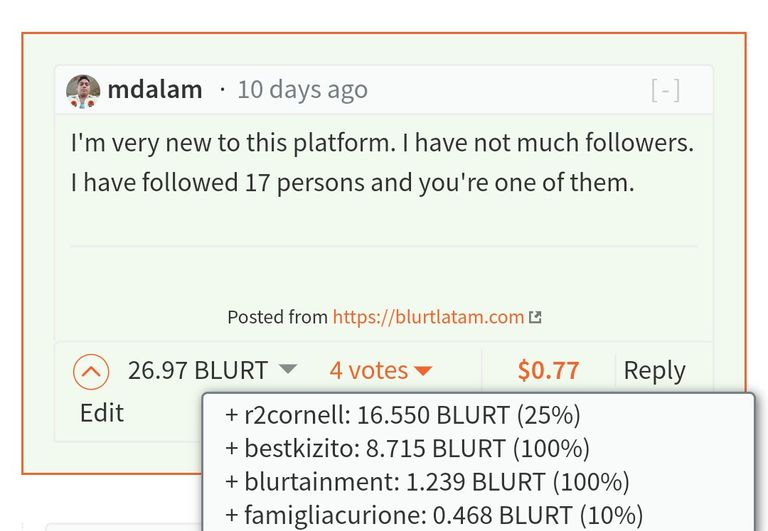 ---
There are more users who do same but i can't name all. I will prolong the topic. In short : @randula, @kryptodenno, @nazirhussain, etc. Whoever has upvoted my comments and i can't his here, i apologise him heartily.
---