Hello Everyone!
Welcome to my blog with all regards and vibes! Hope you're all well and fine. Blurt is awesome platform and and always fun to spend time here.
Today, I want to show you some images from a river which recently I visited. This short trip was not intentional but it all happened immediately. We went to a village to see a girl for my nephew. There are two routes to go to the village; one by without crossing the river and second by crossing it. We went without crossing and it took more time and prolonged distance. So, we intended to come back crossing the river. It saves us time and shortens the route.
My friend @mushfiquealam (he hasn't joined blurt yet but hope he will join) was with me. When we reached the river and I saw it, it seemed awesome, beautiful and amazing. It's water was very neat, clean and clear. It's water was also blowing slowly. Moreover, I observed all around and looked deeply. Blowing water, fresh environment, natural sights and green fields moved me to take some pictures. Let's come to see them with brief explanations!
---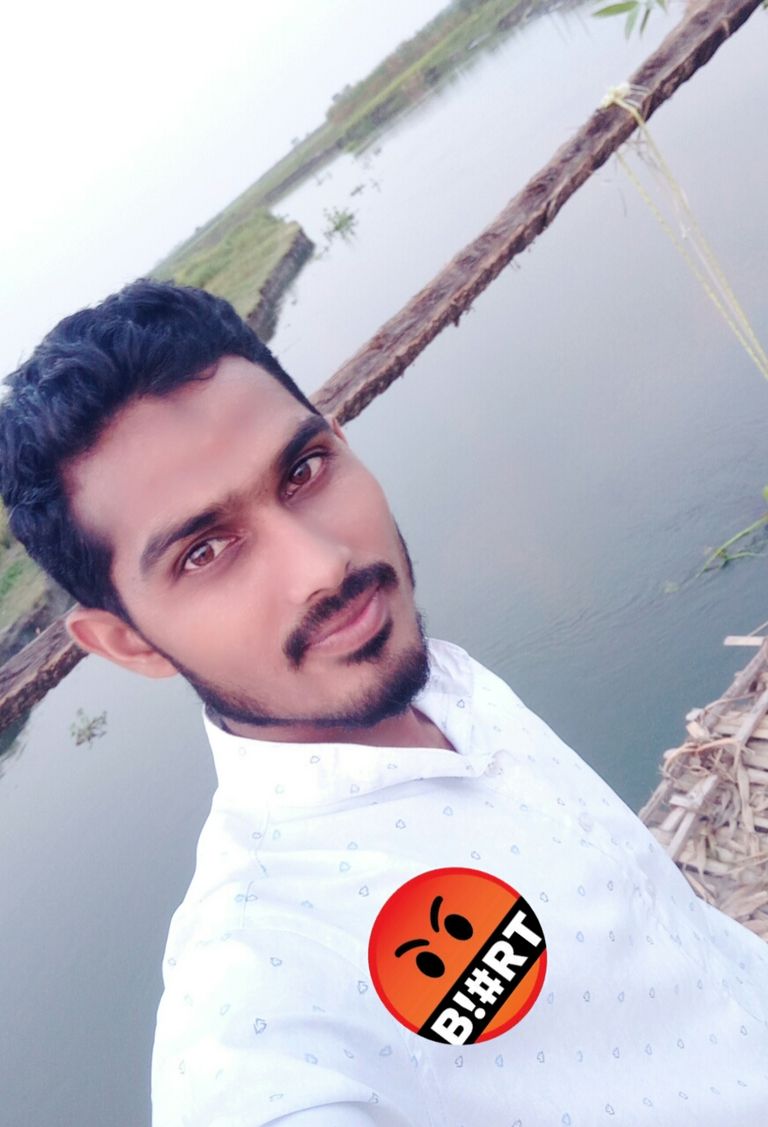 It was taken over the bamboo bridge. One thing that I forgot to describe that there is no iron or concrete bridge to cross the river. People have to use bamboo bridge.
---

It was clicked on the bank of the river with natural views. It was smooth feeling to observe nature.
---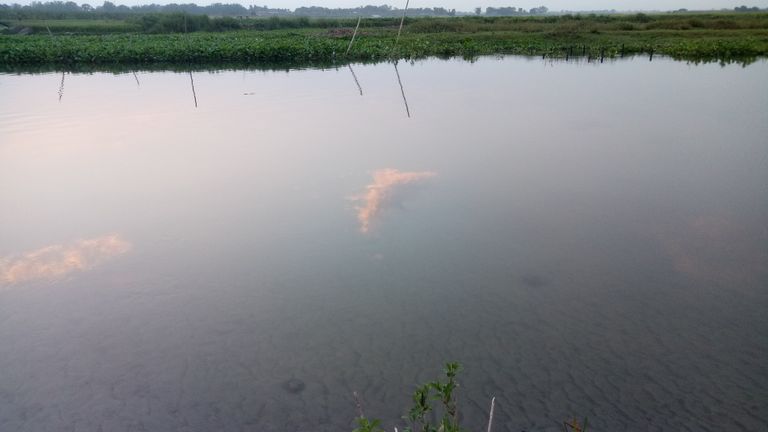 In this image you can see the clean and clear water. You can also see sands peeping water.
---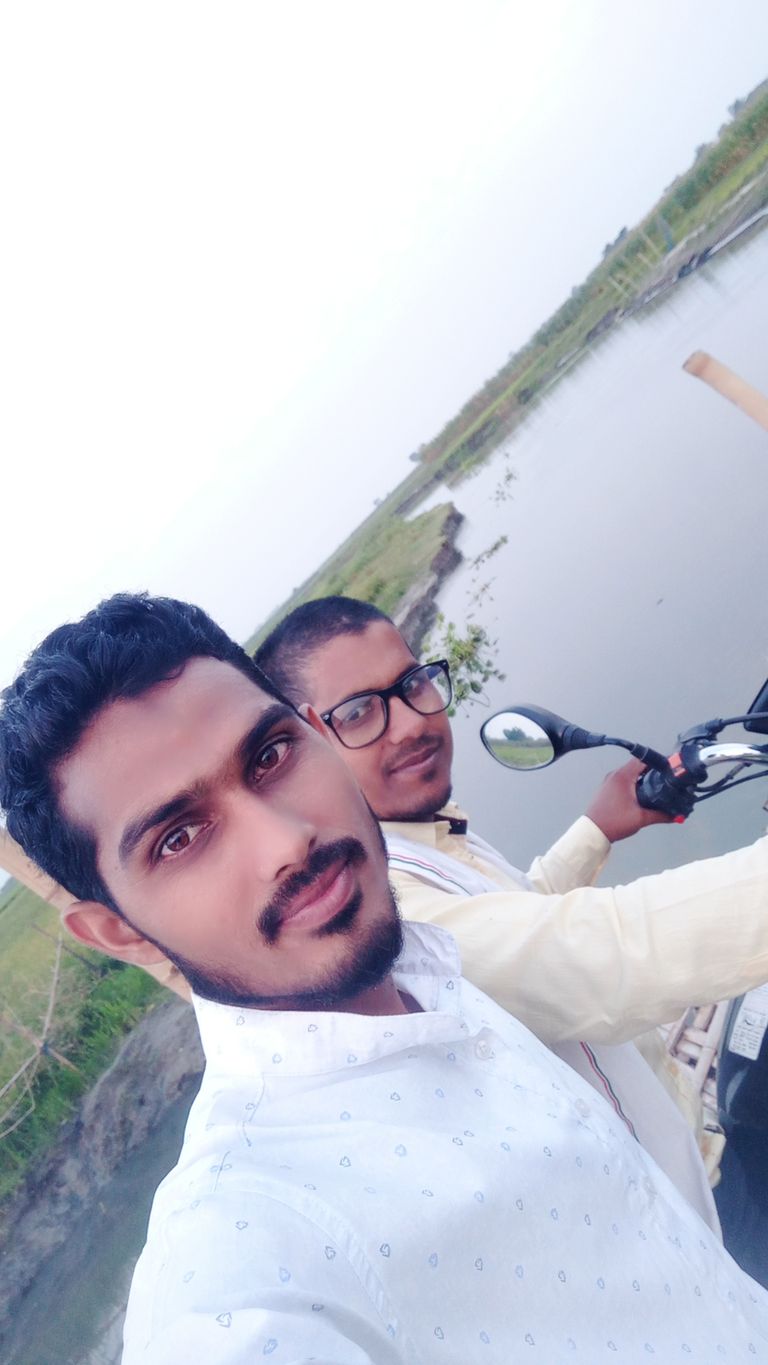 Another selfie on the bamboo bridge with my friend. His name is mushfiquealam as I said above.
---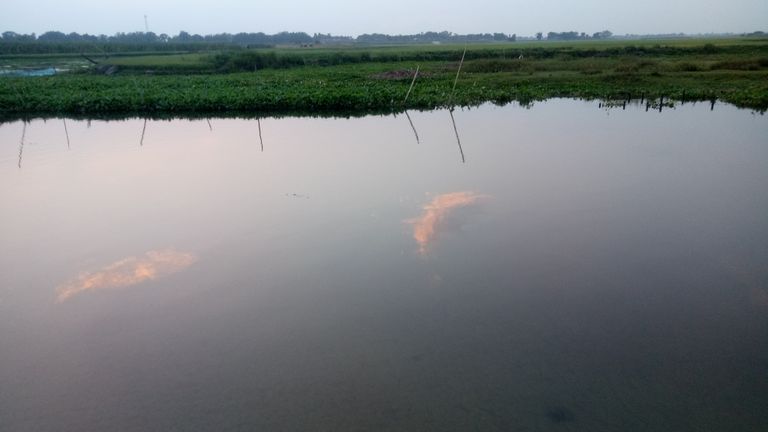 Look at the river, you can see the reflection of the sky. When I clicked this one, there was a yellowish piece of the sky and it was looking very enhancing.
---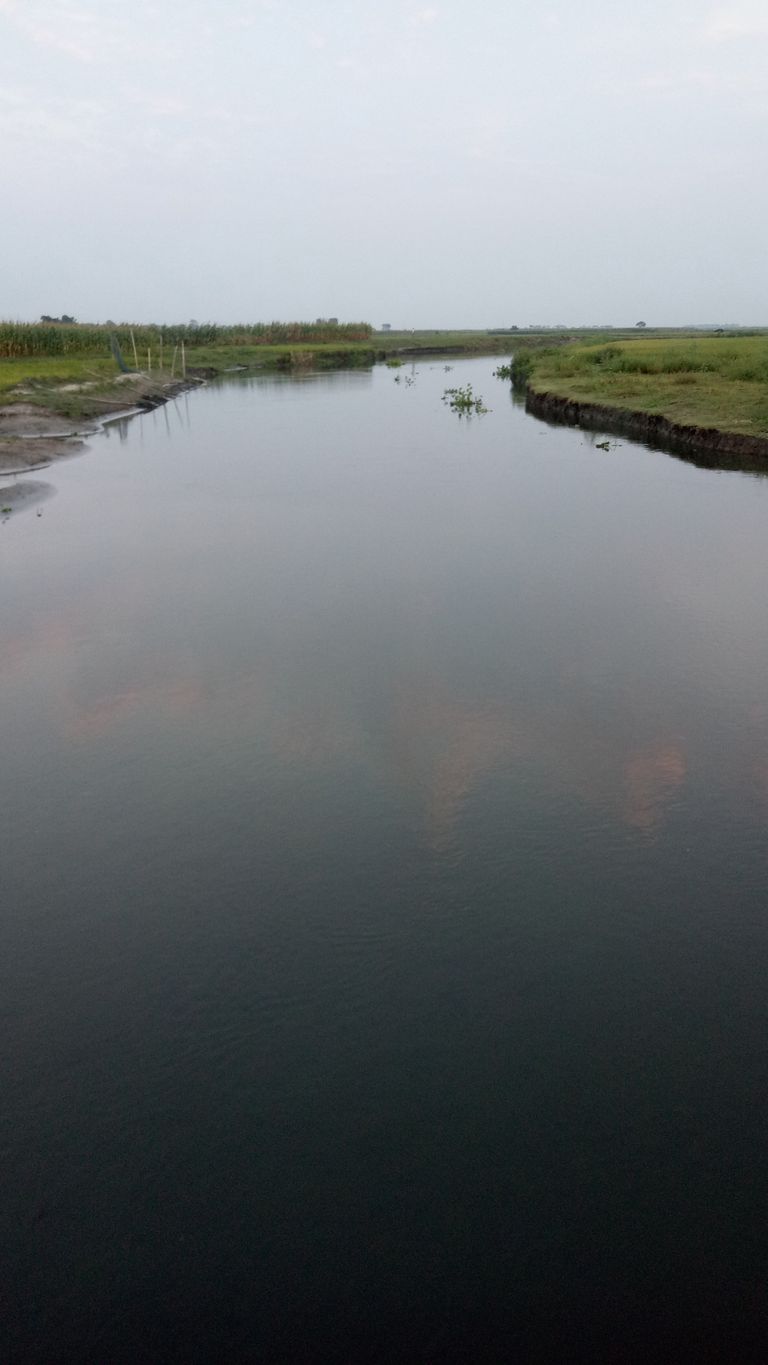 Full face of the river. In this photo, the blowing water can be seen clearly. Even the slow current has cut the land and made its route nicely. Cutting land gives another pleasure to see the river.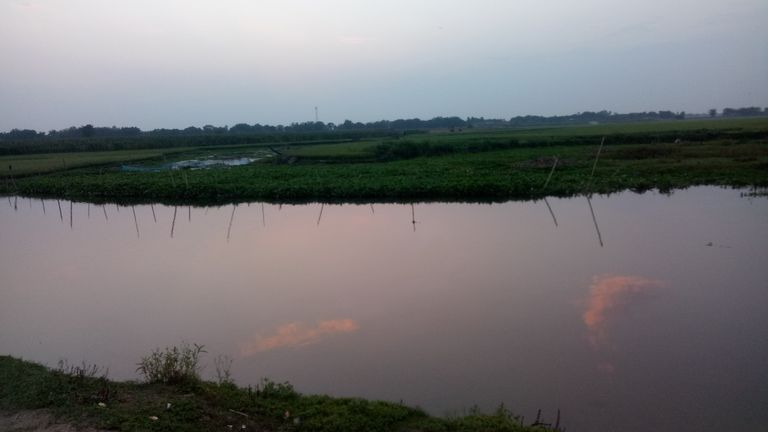 ---
Hope you enjoyed this short and unintentional trip. I will show you more interesting things from our Indian local and village regions. Stay tuned with Blurt and it's community!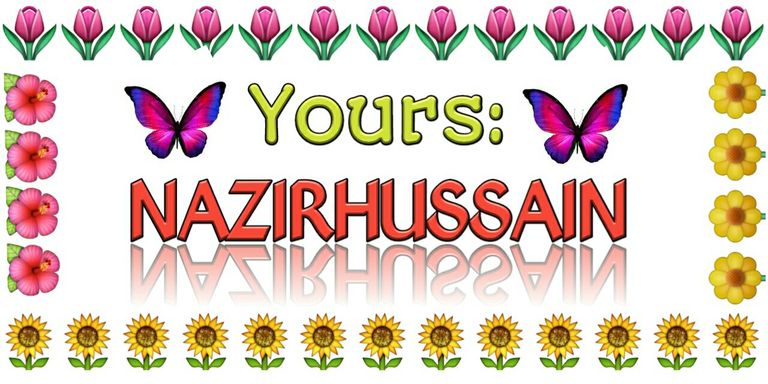 ---
Posted from https://blurtlatam.com