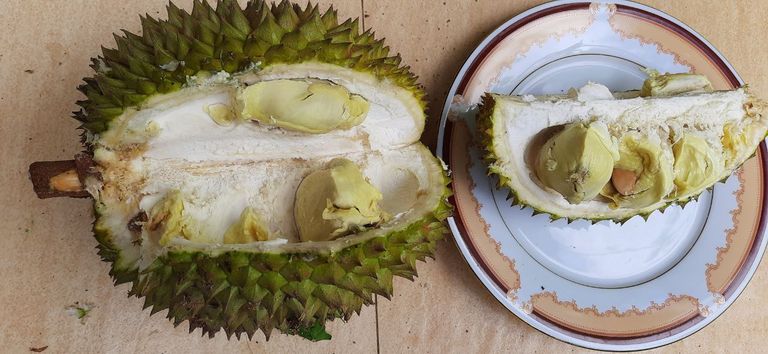 After two years, our durian tree was filled with healthy fruits again! Last year the harvest wasn't that healthy. The fruits were two small and dull. But this year we had a hope of big healthy fruits.
This is the fourth time this plant is giving harvested. Normally when the fruit is ripened enough, it automatically falls down from the tree. Our sloping land makes things difficult. Fruits are falling down along the slope for a considerable distance.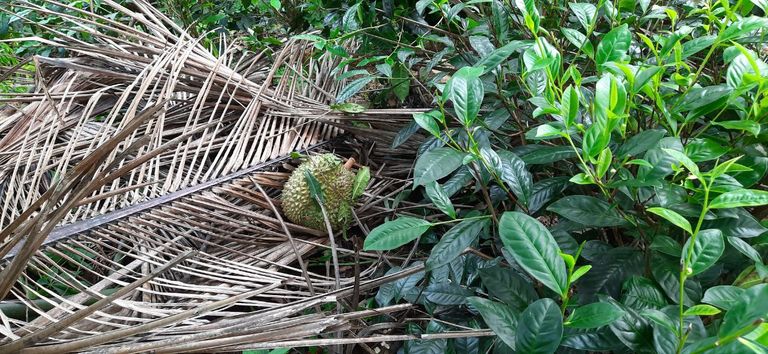 As I am working in the daytime, my brother plays the main role of picking durian. He has to stay alert on the sound and pick fruits. Usually, four-five fruits are falling down daily. Our lazy cat also joined with this tour but never put his feet on the ground.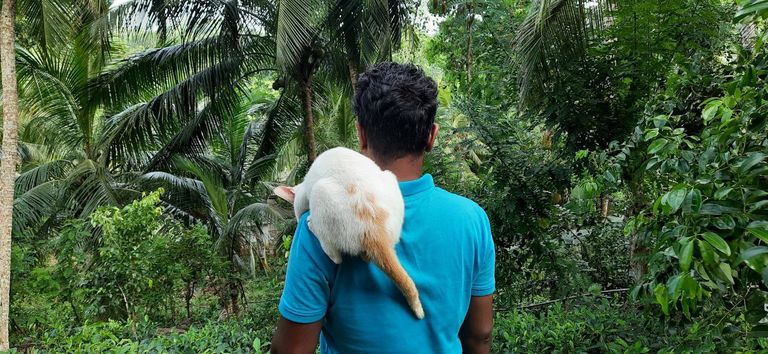 In the evening, I also joined my brother to pick up some Duriyans in the evening. Actually, I was able to pick only one fruit. The fruits are weighted around 2-3kgs. Usually, we can sell a grown fruit for around 500-600LKR or maybe more.
Our house is now covered with the fragrance of Durian which some of you find a bad smell. But Durian is a very delicious fruit for me :)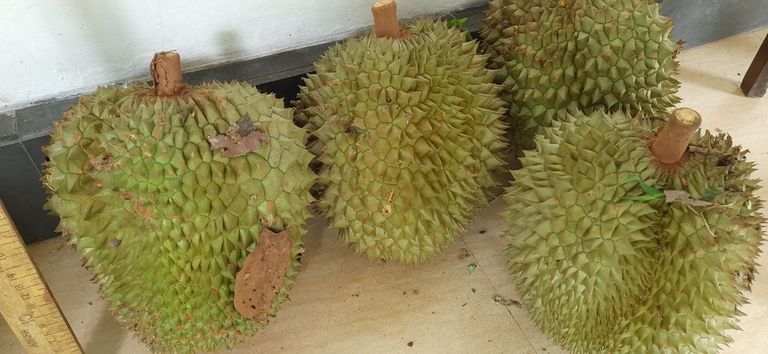 This time the fruits were big enough and also there were enough bulbs too. Let's see how much we can earn this time.