It's quite amazing watching countries like the US with pro crypto legislators and politicians taking steps to ensure the mass adoption of cryptos and making cryptos are a safe form of investments in their country. It's a big deal to me because I'm yet to find a politician in my country who would either publicly/ privately support the use of cryptos, political figures who can boldly come out to claim they love cryptos and even own some. I really doubt if any of these folks exist.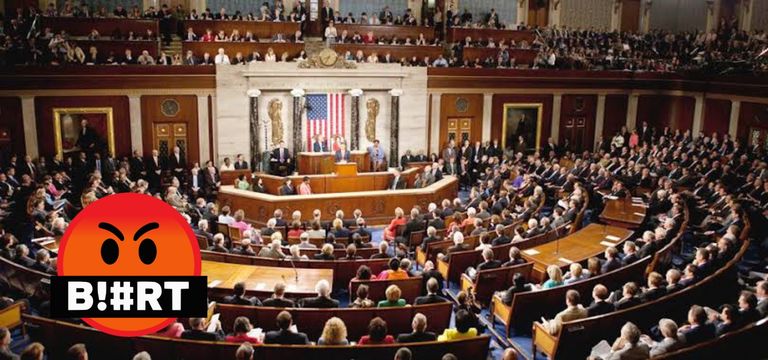 Many legislators in the US and other countries with massive crypto adoption however have understood that cryptos aren't just about finances, bull and bear markets. They represent freedom, decentralisation and independence hence they believe the masses have the right to own them as they have the right to own any other form of financial assets. All they do now is pass bills and ensure there are laws in place to protect their citizens from the bad sides / unwanted possibilities of cryptos like Rug Pull, scams, tax evasion, exploitation etc. They believe regulation is all crypto needs to make it safe and trusted.
One reason why I feel there aren't pro crypto politicians in my country is because many of them feel they don't need cryptos. The politicians ruling the country right now really don't care about some technological upgraded money when they have access to all the cash in the country. Many of them also aren't as educated and open minded as their counter parts in countries like the US, Slovakia, Germany and Australia and most of them are corrupt. They know how to cook up stories to make it seem like some funds got stolen or lost in bizzare events (e.g money stolen by monkeys, money swallowed by snakes, the Central Bank caught fire or a heavily guarded bullion van got robbed). And it's so crazy how this stories aren't also investigated properly by authorities and theses cases get swept under the carpet.
Another reason why there aren't pro crypto politicians in my location feel they're too old or too big to be involved in cryptos. They seem to love being ignorant and they appear to enjoy being fed with the wrong ideology that they could lose all their money with cryptos.
Regardless of the situation of things here, I'm positive of the future especially since my country has one of the highest volume of cryptocurrencies traded in the world. Also because of the fact that there are loads of bright young minds who see the flaws in the system and are working towards making a change. I personally would love to support any pro crypto politicians if only I'm sure they won't end up stealing from the same people they swore to serve.
Hopefully in the nearest future, we'd be having legislators who support the use cryptos and work really hard to ensure that the masses enjoy its use and see them as a safe form of investment.