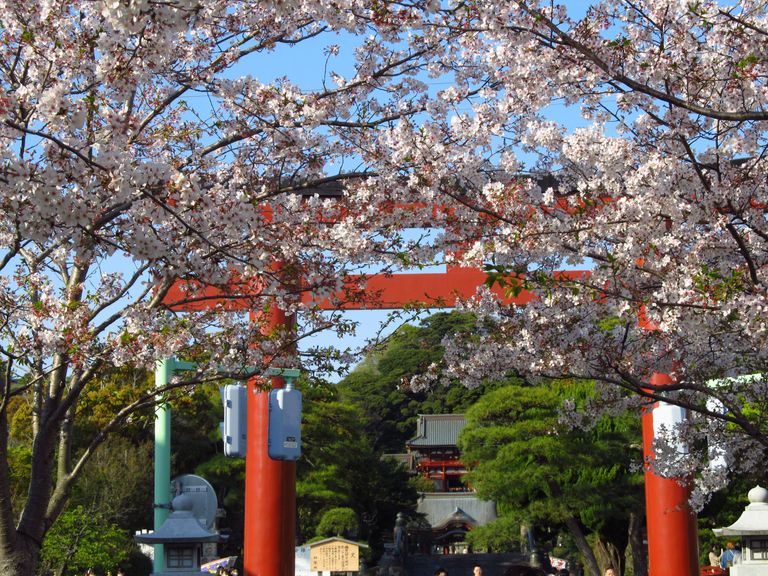 During our last trip to Tokyo, we not only wandered around the Japanese capital, but also took the opportunity to go on a day trip to Kamakura, one of the former capitals of Japan. We were accompanied not only by our good mood, but also by wonderful weather, which seemed to lift the spirits around us even more. Since I had been here a few years ago, I knew exactly where we wanted to go this time and what to see.
I will come up with some more detailed posts soon, but to get you in the mood for Kamakura, here are a few pictures to get you a first feeling. They immediately take me back to that day on which we where often accompanied by wonderful blossoming cherry trees.
The main attractions in Kamakura are temples and shrines and this time we also followed the tourist caravan. This was probably the right decision, as we were only there for a day trip. But of course I would have liked to stay longer to look around at all those places where most tourists do not come by.
Nevertheless, our trip was another highlight and when I look at all the many pictures I took there, I quickly get carried away again. Just look at the Sakura Alley in the last picture! That's exactly where we walked and we did it twice, on the way there and also on the way back.
There will be some more pictures of that soon, so please make sure to check back soon so you don't miss anything. The land of the rising sun is still full of fascination for me too, and I'm already looking forward to the next adventure....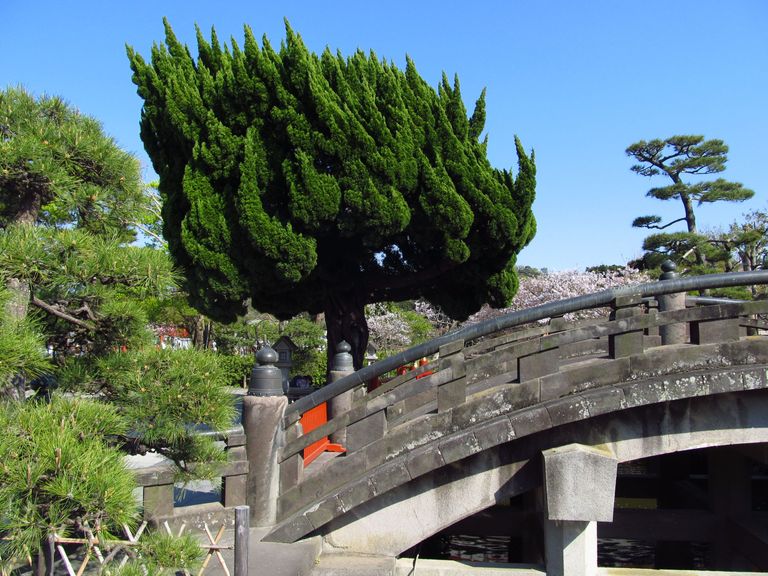 DEUTSCH
Während unseres letzten Tokiotrips sind wir nicht nur in der japanischen Hauptstadt lustgewandelt, sondern haben die Gunst der Stunde genutzt, um von dort einen Tagesausflug nach Kamakura zu machen, einer der früheren Hauptstädte Japans. Dabei wurden wir nicht nur von guter Laune begleitet, sondern auch von wunderbaren Wetter, welches die Stimmung um uns herum noch weiter anzuheben schien. Da ich vor einigen Jahren schon einmal hier gewesen bin, wusste ich genau, wo wir diesmal hin wollten und was wo es was zu sehen gibt.
Demnächst wird es auch ein paar ausführlichere Beiträge geben, aber zur Einstimmung auf Kamakura gibt es heute bereits ein paar Bilder. Mich versetzen sie sofort wieder zurück zu jenem Tag, an dem wir immer wieder von wundervoll blühenden Kirschbäumen begleitet wurden.
Die Hauptattraktionen in Kamakura sind Tempel und Schreine und auch wir sind diesmal der Touristenkarawane gefolgt. Da wir nur für einen Tagesausflug vor Ort waren, war dies wohl die richtige Entscheidung, aber ich wäre natürlich gerne länger geblieben, und hätte mich gerne auch dort umgesehen, wo die meisten Touristen eher nicht vorbei kommen.
Nichtsdestotrotz war unser Ausflug ein weiterer Höhepunkt und wenn ich mir all die vielen Bilder ansehe, die ich dort gemacht habe, komme ich schnell wieder ins Schwärmen. Schaut euch nur die Sakuraallee auf dem letzten Bild an! Genau dort sind wir lang gelaufen und zwar gleich zweimal, auf dem Hin- und auch auf dem Rückweg.
Auch davon gibt es demnächst ein paar mehr Bilder, also schaut unbedingt bald wieder vorbei, damit ihr hier nichts verpasst. Das Land der aufgehenden Sonne ist auch für mich immer noch voller Faszination und ich freue mich bereits auf das nächste Abenteuer..