Grup Band Koes Plus didirikan oleh Koestono Koeswoyo pada tahun 1969 dengan anggota yang terdiri dari Koestono Koeswoyo (Tonny), Koesyono Koeswoyo (Yon), Koesroyo Koeswoyo (Yok) dan Kasmuri (Murry). Band ini merupakan jelmaan dari grup musik sebelumnya yaitu Koes Bersaudara yang bubar karena salah satu anggotanya yaitu Koesnomo Koeswoyo (Nomo) mengundurkan diri. Dengan bergabungnya Murry dalam grup band ini, namanya berubah dari Koes Bersaudara yang sebelumnya beranggotakan saudara semuanya menjadi Koes Plus (Koes + Murry). Koes Plus merilis album pertamanya pada tahun 1969 dengan label Volume 1 dan berlanjut hingga Volume 14. Selain album dengan label Volume 1 hingga Volume 14, Koes Plus juga memproduksi album-album lainnya seperti Pop Keroncong, Pop Jawa, Pop Melayu dan lain-lain. Koes Plus merupakan grup band legendaris Indonesia yang lagu-lagunya sampai sekarang masih digemari oleh banyak orang dan ada cukup banyak grup band di tanah air yang melestarikan lagu-lagu Koes Plus. Album Pop Keroncong Volume 2 diedarkan pada tahun 1974.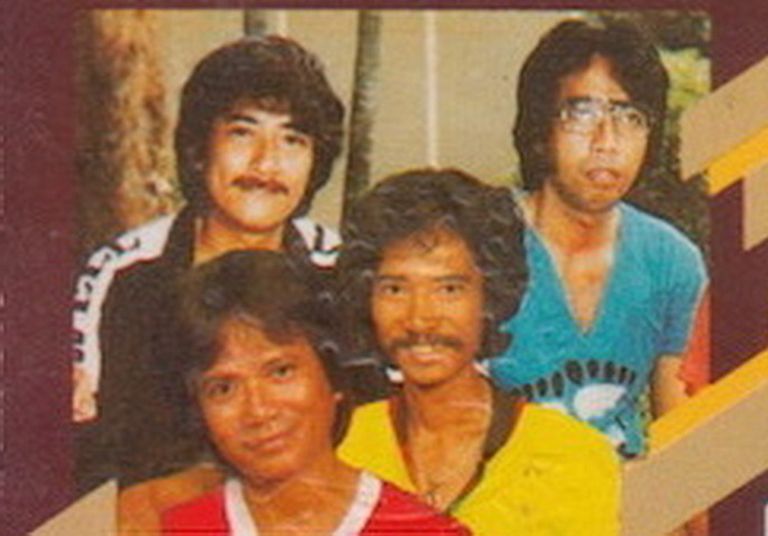 KERONCONG KAU TINGGAL PERGI
Jangan lagi kau dekati
Ku hanya ingin sendiri
Jangan lagi kau urusi
Diriku yang hina ini
Bukankah kau yang mulai
Mengapa ku jatuh hati
Sampai saat suatu hari
Kasihku kan kau miliki
Tetapi mengapa
Kini kau lain sekali
Makin lama aku kau jauhi
Akhirnya kau tinggal pergi
Betapa hancur hatiku
Sakitku menanggung rindu
Ku ingin lepas selalu
Selama malam berlalu
Makin lama aku kau jauhi
Akhirnya kau tinggal pergi
Betapa hancur hatiku
Sakitku menanggung rindu
Ku ingin lepas selalu
Selama malam berlalu

Dengerin lagunya disini ya teman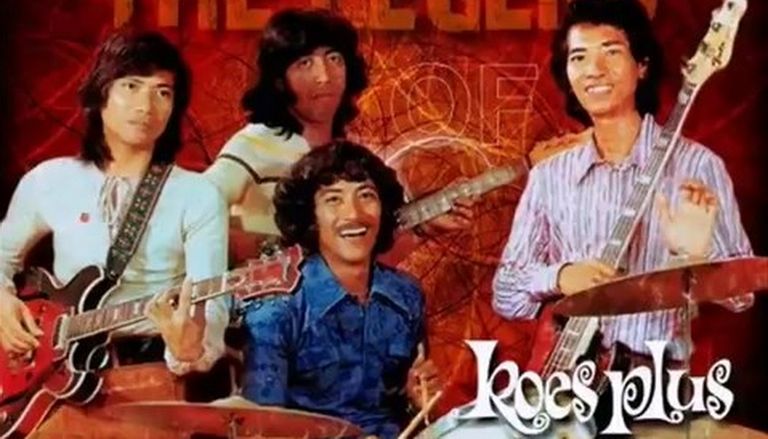 Terima Kasih Atas Kunjungan Anda
Wassalam,
@bennywb56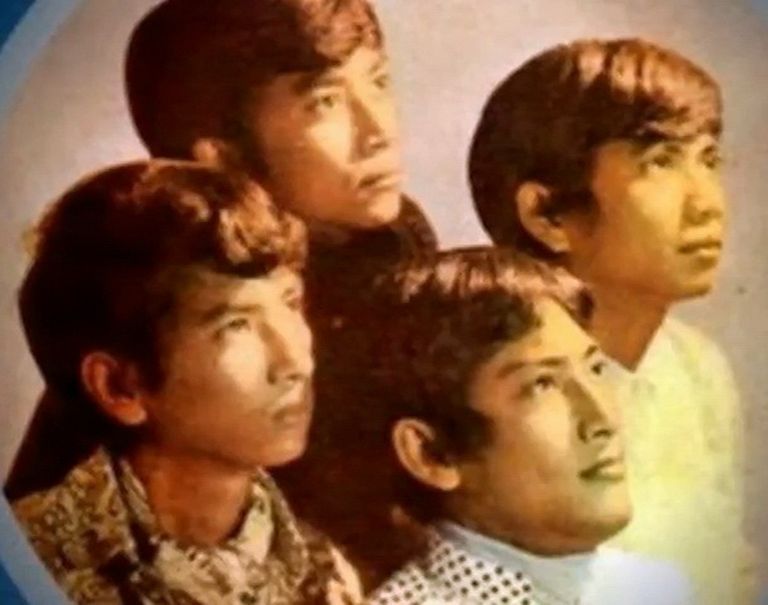 Early days & controversy
Hailing from the Bojonegoro-Tuban area in East Java, the band started out as Koes Bersaudara (Koes Brothers), initially consisting of all five Koeswoyo brothers: John Koeswoyo, Yok Koeswoyo, Yon Koeswoyo, Nomo Koeswoyo and Tonny Koeswoyo. Its antics of pioneering Beatles-influenced rock and roll subculture in Indonesia proved to be controversial. Such subcultures had been banned by President Sukarno in the early 1960s, and in 1965 the brothers were arrested by the Highest Operation Commando (KOTI) for performing covers of Beatles songs. They were eventually released just the day preceding the nation's coup d'état, on 29 September. This experience resulted in their song "Di Dalam Bui" (In Prison).
Koes Plus
When drummer Nomo quit in 1969, Murry was invited to fill the niche, but the decision caused an internal uproar as the band was initially projected as a family act. The feud was resolved by rebaptizing the band as Koes Plus. It consisted of the Koeswoyos plus an outsider; hence the name. Music historians have hypothesized that it was Murry's heavy drumming which led to the band incorporating rock tunes within their generally ballad-heavy albums.
Koes Plus' early days were rugged, as record companies insisted on rejecting them. Murry became frustrated at some point and temporarily quit the band, distributing their records freely as well as joining several other acts. Not until their songs were played on the state radio network did they gain considerable fame.
Present
Koes Plus never owned any legal rights pertaining to their works; they received only flat payment of approximately 3 million rupiahs for each album they recorded. While this meant that their record label was willing to produce a huge number of albums by Koes Plus due to the small investment involved, it also meant that the band never enjoyed any form of royalties whenever their works are being reproduced. As such, they rely upon their continuing live performances for their income.
source