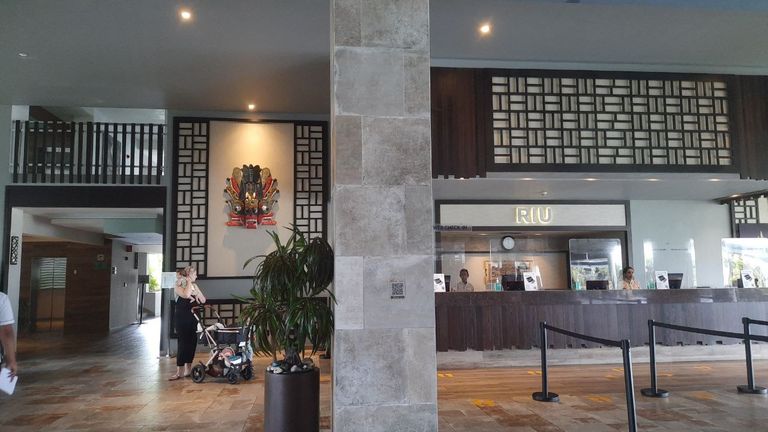 As I shared in my last article, our office visit to Riu Ahungalla happened yesterday. I joined the team directly from home and could join sharply on time with them. Our check-in time was 11 am and we arrived at the hotel a little late.
We were given rooms and I got the room with my friends Tharmila and Vidya. It was an excellent selection of roommates. We quickly made the plan for our chilling weekend.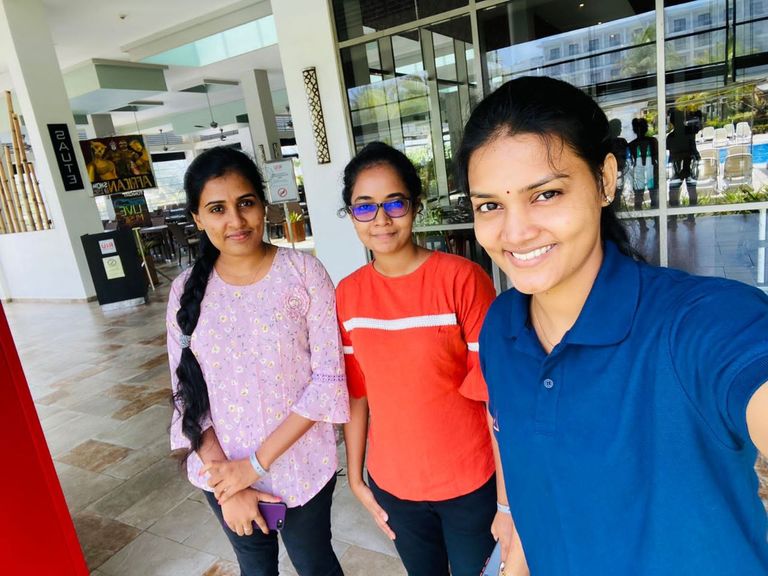 We got a Jr. Suite with partial sea view with three beds. We had quite enough sea view from the balcony. The room is very nice and we were able to have a good rest there.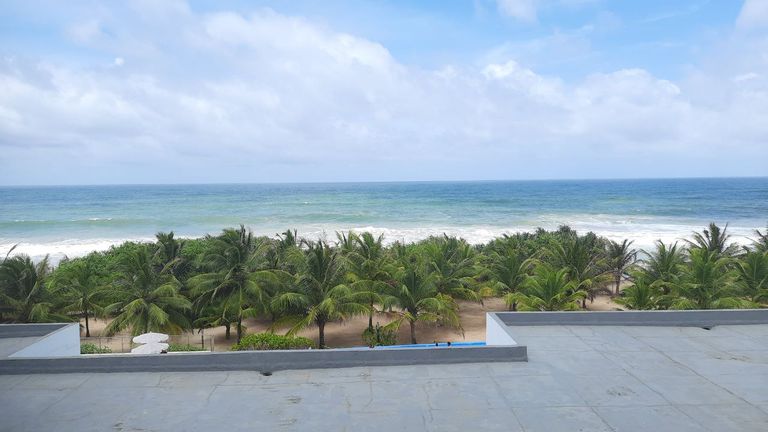 Before settling down we went through all the features that we were provided with. I choose the smaller bed which is placed near to balcony slider.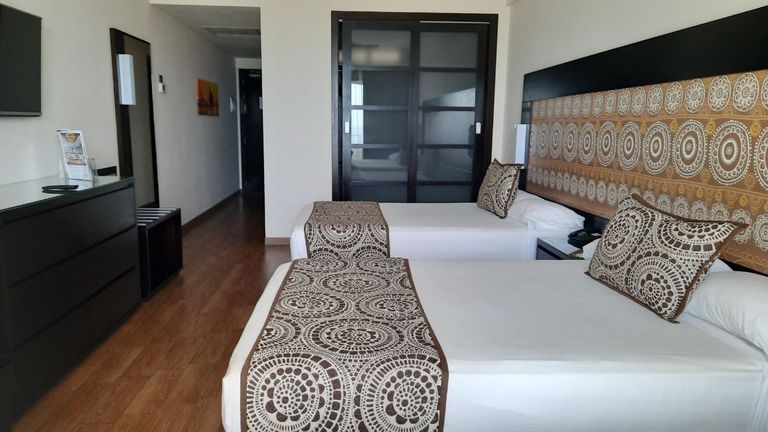 There are multiple restaurants at the hotel and we tried the main restaurant called "Riti Panna". The restaurants are only open to residents. There were plenty of people already at the hotel and all restaurants were very busy always.
We were allowed to take unlimited food and drinks and some other facilities including pool and gym. We were early birds to the restaurant so we were able to enjoy the lunch peacefully.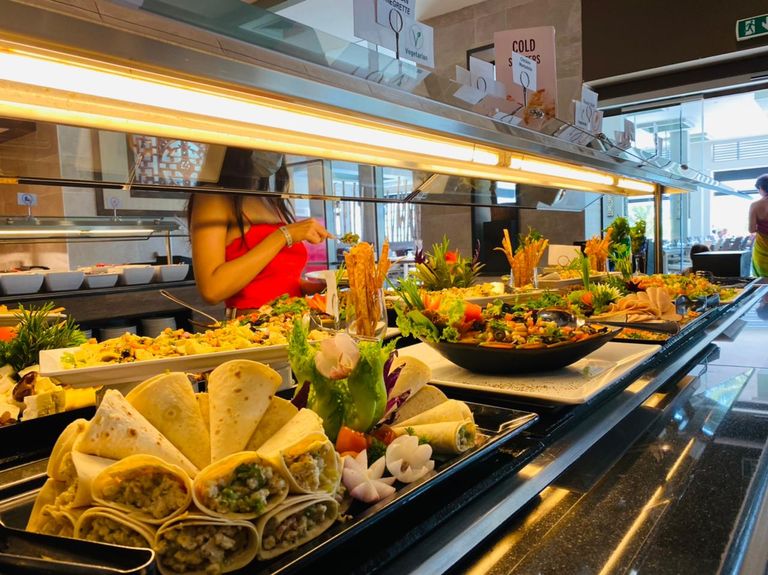 After a good meal, we went to the room and freshen up ourselves. In the evening we went to the beach to enjoy the evening view. After some relaxing moments, we went to the pool at around 6.00 p.m. Some people who were at the pool invited us to play water polo and we weren't hesitant to join. Actually, this was my first experience in a pool and it was very fun to play with them.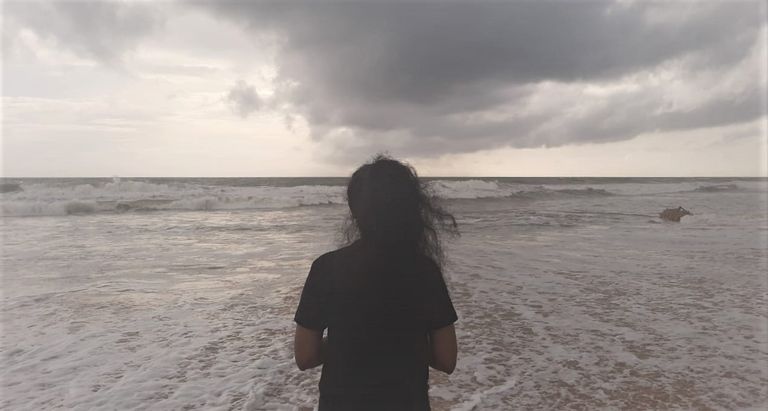 After the pool, we cleaned up ourselves and prepared for dinner. The meals at the hotel were superb. I must rank 9/10 for food here. Tonight I tried some non-rice selections like pizza and french fries.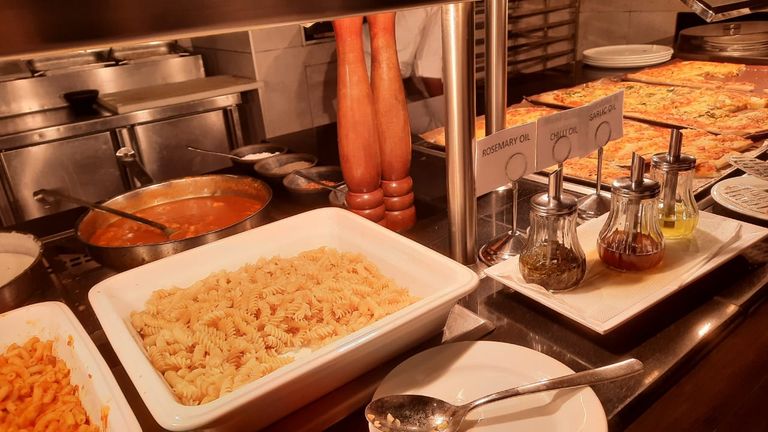 After dinner, my friends went to a music evening, but I decided to go back to my room and sleep. The musical night is themed "African Music". I had a very comfortable nap after a long chilling day.
The next day (today) morning we directly went to breakfast and afterward buy some souvenirs from the shops at the Hotel. Time flew fast and finally, we arrived at our checkout time.
The sweet weekend finally ended with a bunch of memories.