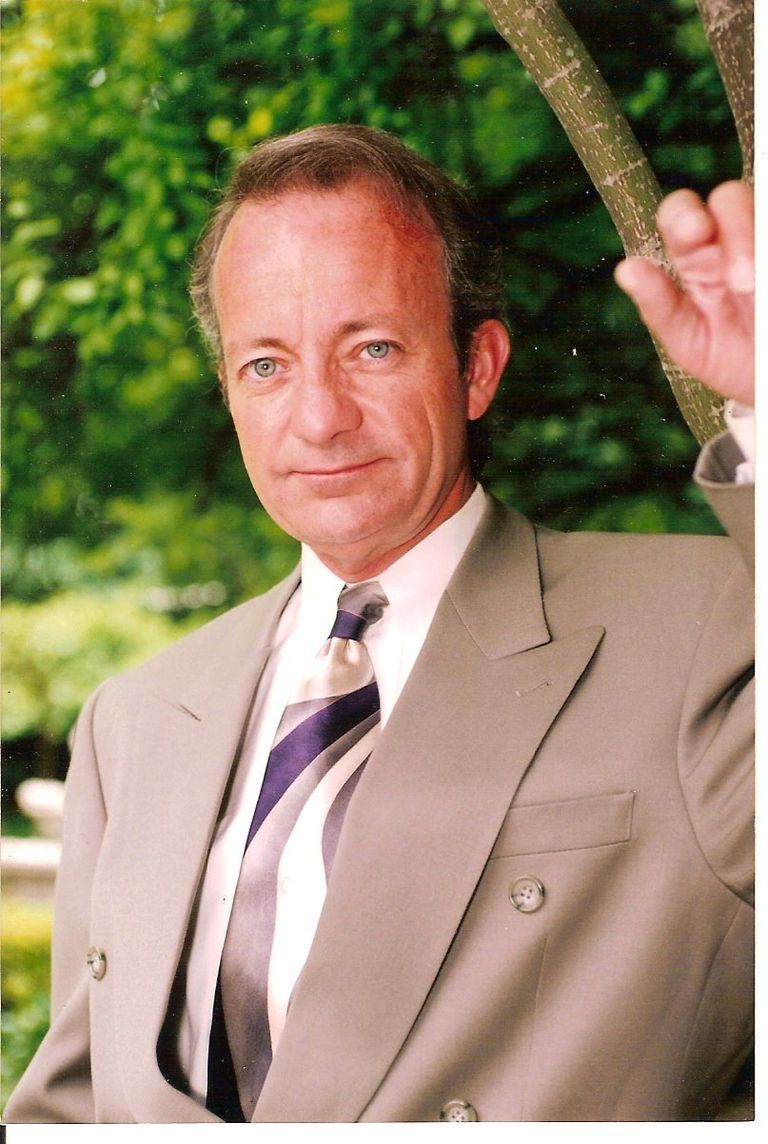 [Some of you may have noticed that I haven't posted in a while. It isn't because I've given up on writing and it certainly isn't because I've given up on Blurt. My best friend, the man I've taken care of for the past eight years passed away on June 24th and the truth is that I've been unable to force myself to write. This is my clumsy attempt to immorialize him.]
Did you ever meet someone and both feel straight away like you've known each other all of your lives? So much so, in fact, that he remarked early on in our friendship that he was convinced that we had been irrevocably bonded in all of our past lives. That's how it was with Lindy and me. He was born Cleve Lindsay (Lindy) Cotner Jr. to a real estate speculator in Ft. Smith, AR on September 15, 1951.
Lindy and I met in 2000, just after I moved to Ft. Smith from Madison, WI where I had been working as a chef in an upscale Italian restaurant. I had applied for a job at the one upscale Italian restaurant here in Ft. Smith and was hired on the spot, the only holdup being that they were in the process of restructuring. I was running low on cash when I learned that Lindy owned several businesses so I approached him for a job, just long enough to hold me over until Tagliano's was done restructuring. He hired me to manage his cemeteries with the understanding that I would stay on permanently. I agreed, the money was good and it was an opportunity to help people through a difficult time in their lives.
Lindy and I were members of AA, the place where we initially met. Along with our friend Steve "Waterboy" (he owned a water filtration company) Edwards we became inseparable. We were all interested in the same things and we naturally became a brotherhood of three. In the early spring 2003 I got remarried and not long afterward Lindy came down with Grave's Disease, a thyroid condition that caused him to lose what little weight he had. All three of us were around 5'7" and Lindy was about 135. His weight dropped to under 100 lbs. and he had difficulty maintaining that. This was the beginning of a decline that lasted almost twenty years until his untimely death in June. I say untimely because he was supposed to let me go first.
In 2009 I was diagnosed with a glioblastoma, a terminal form of brain tumor. The doctors informed me "...to get my affairs in order, we're talking weeks not months." A friend from college advised me to come to Wisconsin, to a place between three mountains that the Indians called "a place of healing." I had also read about bosweilla, a "cure" for cancer. Lindy immediately went out and bought all that was available in Ft. Smith. To make a long story short; by July of 2010 my tumor was gone, I don't know if it was the place, the bosweilla, the prayers, or a combination, but thankfully I had been delivered.
I came back to Ft. Smith in December of 2010 and went back to work for Lindy computerizing the files at the three cemeteries. Then in 2014 I got sick again, this time perforations in my stomach. It took two attempts to cauterize the perforations and I finally stopped vomiting blood -- just in time to have a heart attack. I lost everything of value including my house. I was finished and was ready to end it all. The problem was Bruno, my dog. He and Lindy loved each other so I called to see if Lindy would take Bruno in so I could end things without worrying about my dog. Lindy informed me that if I killed myself he would never forgive me and that I was moving in with him, he wasn't all that well and could use the help around the house.
This was the kind of man he was, always ready and willing to help a friend no matter the circumstances. It turned out to be a blessing for us both. In 2015 or 2016 I began to see stark changes in his behavior, he began falling a lot, slurring his words -- in one year he totaled three cars and his license was suspended twice. I saw that he was taking a drug called Latuda for bi-polar disorder and looked up the side-effects... he had every last one of them. This toxic garbage had turned my best friend into a turnip incapable of driving a car, walking to the kitchen, or even carrying on a lucid conversation. I called his brother who confronted the doctor threatining to kill him if he prescribed anymore Latuda to his brother.
For about two years I had my friend back. It was wonderful, we were able to talk about things that interested us, get together and watch movies, go out to eat -- normal things. Then about a year and a half Lindy's health began to deteriorate, his COPD became profoundly worse and I began seeing the telltale signs of Latuda use again. As his health got worse he was looking for things to make himself feel better, something I can't criticize him for.
For his last two or three months he began having panic attacks and going through bottles of oxygen that were supposed to last for a number of days in a matter of hours... this in addition to a breathing machine. He would call me all hours of night and day to come switch out his O2 bottle -- something I didn't mind. I would sit and talk to him and it seemed to ease his panic attacks.
He called me at around 1 AM on Thurs. June 23 to come change out his oxygen. We talked for awhile and he fell asleep. I went downstairs to check on him Thursday morning and he was sleeping peacefully, as he was in the afternoon. It wasn't unusual for him to stay up 3-4 nights and then sleep for a day. On Friday morning I went to check him again and noticed that he hadn't changed position so I shook him to wake him up and he was stiff and cold, along with unresponsive. I called 911 and he was gone.
Lindy was one of, if not the best person I've ever had the honor of knowing. I miss him every day. Life just doesn't feel the same wothout him around, he's been part of my life for over twenty years. I know he's in a better place -- a place without oxygen bottles, sickness and strife. R.I.P. Cotner, heaven has just become a better place.