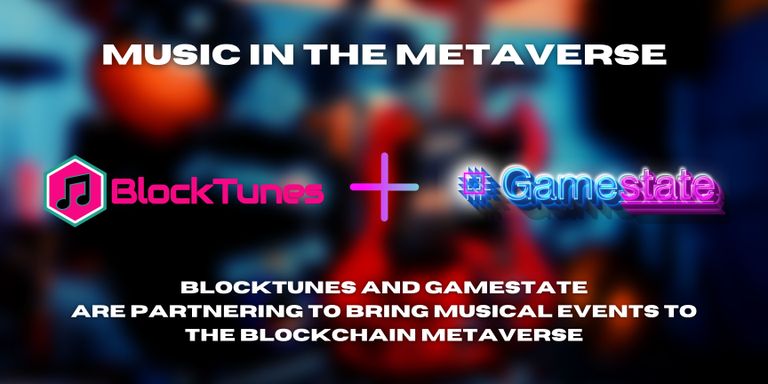 We are in exciting times. Blockchain and metaverse technologies are changing the way things are being done in several industries. One major industry that is about to see some major disruption is music. In the last couple of years, musicians have not been able to book shows, which accounts for the majority of a musician's income.
Many musicians have learned to adapt over this period of time and have learned how to live stream. This has opened up new doors for many artists to get back to performing for audiences, even if they are virtual audiences.
Record sales and streaming do not even show up on the radar as income for most independent musicians unless they do some grass roots marketing and selling CDs and vinyl records to people. Well that has changed as well.
NFTs are changing the way music is sold to fans. NFTs can be really useful in different ways, like selling a song and also using that NFT as a concert ticket to a metaverse event!
It's Been All Talk Until Now
For most projects out there, it's just talking about or in a planning phase. Well now, we have the ability to sell NFTs and use them to get into events in the metaverse. Plus, we have a metaverse project that is ready to rock and roll!
BlockTunes and Gamestate have officially teamed up to bring concerts and events to the Web 3.0 metaverse! I will be using my experience and connections in the music industry to try and bring different acts to the virtual world.
Why Metaverse Events?
Well that is simple... Travel, logistics, and mandates... Governments are still making it difficult in some areas to travel. Not just for fans, but for artists as well. Even if mandates have been lifted in many areas, some venues are still requiring the jab or negative tests to enter and some still require masks for large events. In a metaverse event on Gamestate, this is not the case!
Most bands have loads of equipment to have to ship and maintain and deal with the setup and tear down. With metaverse events using Gamestate, they only need to set up in a studio, which could be their practice studio, or whatever. Heck they can even pre-record the session to play live at the event to eliminate any technical issues.
NFT Tickets
Tickets will be sold as NFTs, so when you login to Gamestate with your Metamask wallet, it will automatically know if you are a ticket holder. NFTs can also be used as a way to reward holders in other ways as well!
Artists can sell music as NFTs and then using the contract address, allow their fans access to their events!
The Opportunities Are Endless
Now with this partnership between BlockTunes and Gamestate, both platforms have a way to offer musicians and artists all kind of different services from distribution and streaming, to now live performances! On a personal note I am very excited to get this relationship started with @thecryptodrive and the crew at Gamestate! I am excited to bring my years of experience with music and event promotion to my new blockchain world in a meaningful way! Let's Rock it!
Events Begin In May 2022!
Be on the lookout for promotional posts for events! Make sure to follow @blocktunes for all the main posts!