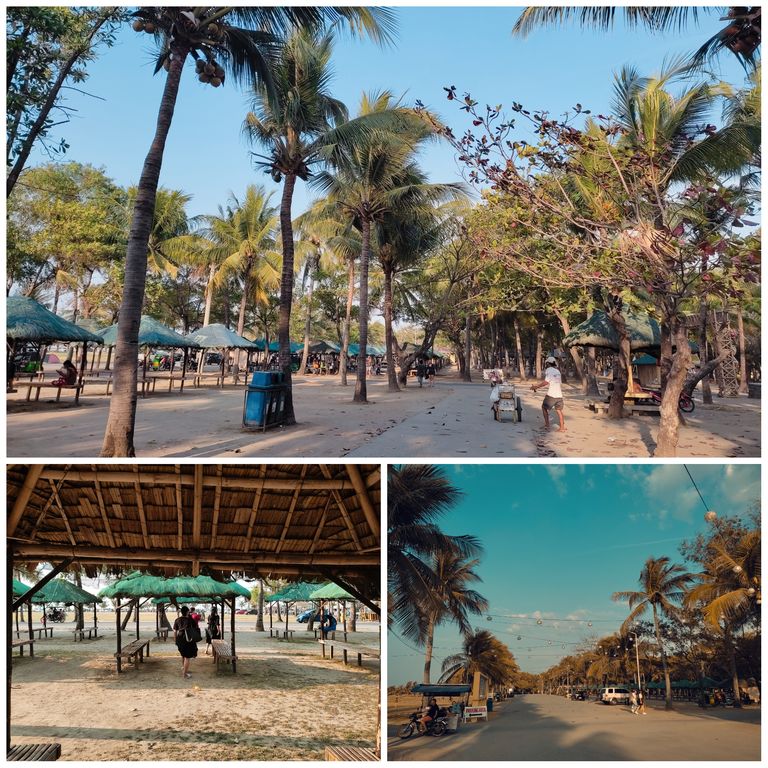 I had the chance to do photowalking again with my wife. We usually go out for walking as our exercise. At home, we're so busy with either work or household chores. It is also an opportunity to consume fresh air because we don't have that much at home as we are surrounded by taller houses.
We took some rest from walking by sitting at one of the cottages. Those cottages are turned into food stalls during the holidays. I'm glad to see them back because visitors finally has somewhere to stay with their homecooked foods.
What I loved about the place is it was surrounded by a lot of trees, a good source of oxygen, and serves as additional shelter. The place is also clean at that time unlike the recent weeks when you can see a lot of trash around. Some people just don't care about environment.