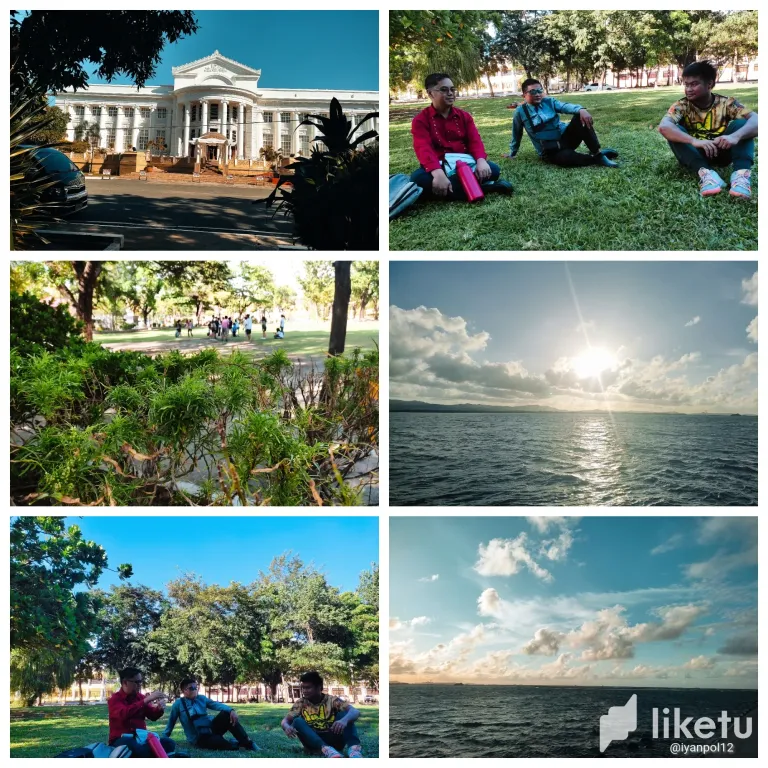 I was quite tired this Sunday but we all had fun. My wife and I have to get up early but I felt like Monday, and I rushed when I realized it's Sunday! So we prepared, and my wife's deaf student came with us to attend our weekend meeting in sign language.
After the meeting, we taught some of the deaf students, and headed to the beach which was unplanned. We are quite early so we stayed in the park first while the ladies are enjoying their company with lots of picture taking.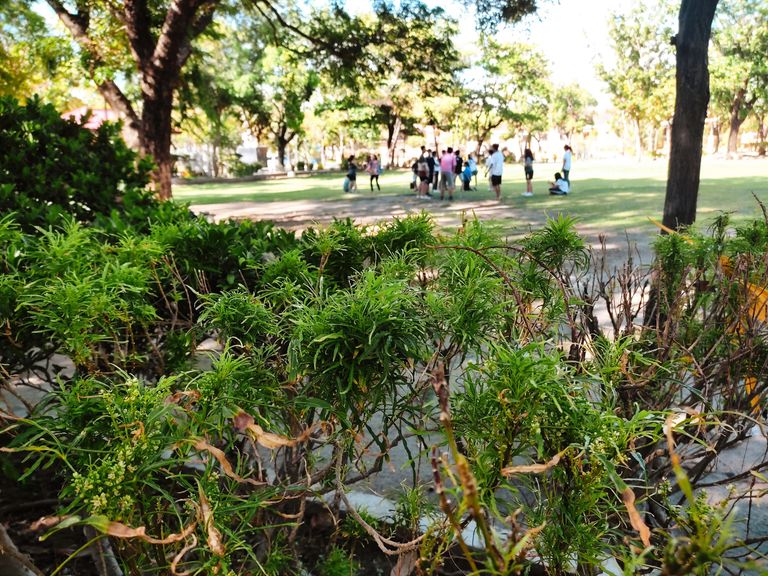 We headed to the Capitol building area, while everyone are having fun taking pictures, I'm enjoying the cool breeze. There's pictorial happening right there, probably for a special event of the person involved.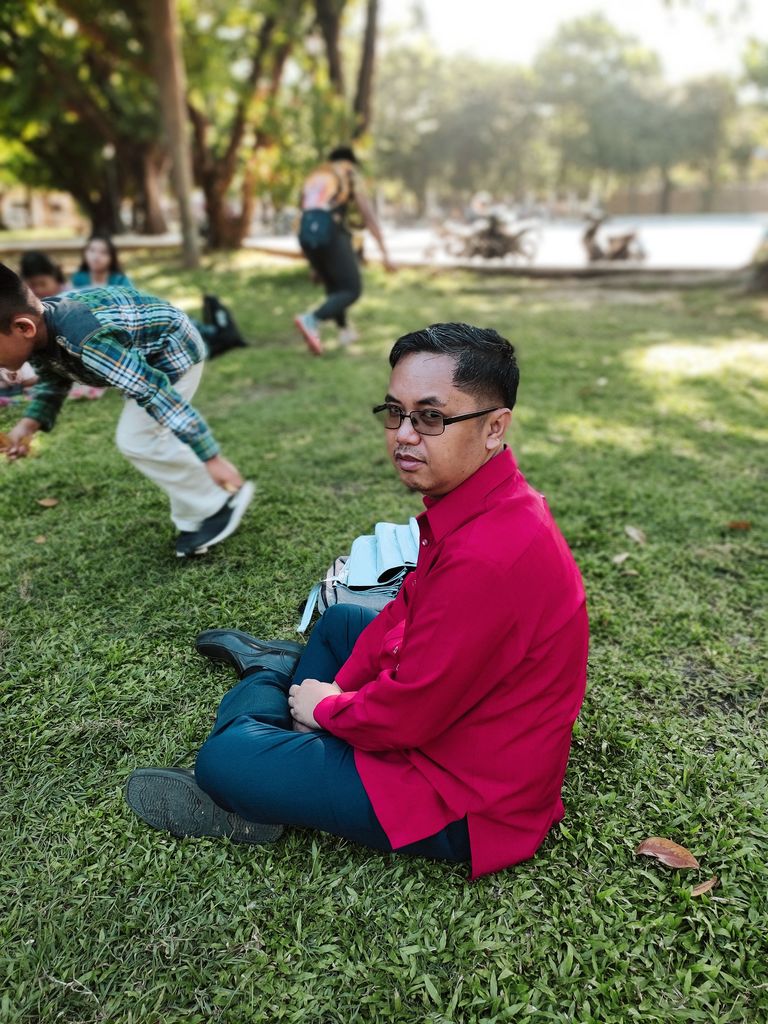 My wife captured this picture, which I am unprepared.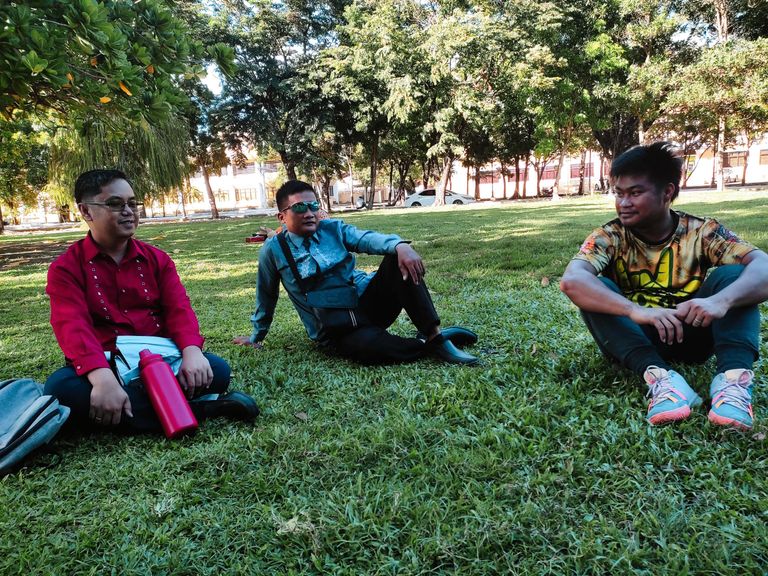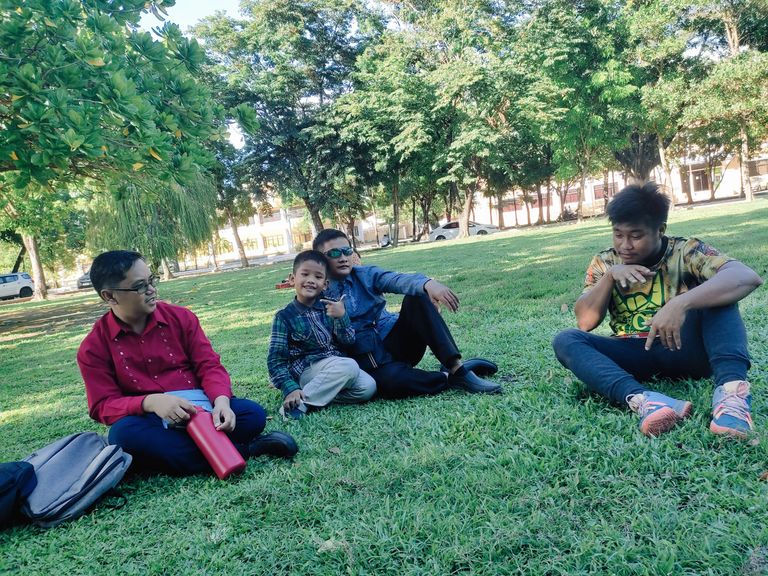 I'm having a conversation with my friend, and the deaf student. That time we decided to sit down on the grass, and gladly, there are no ants around.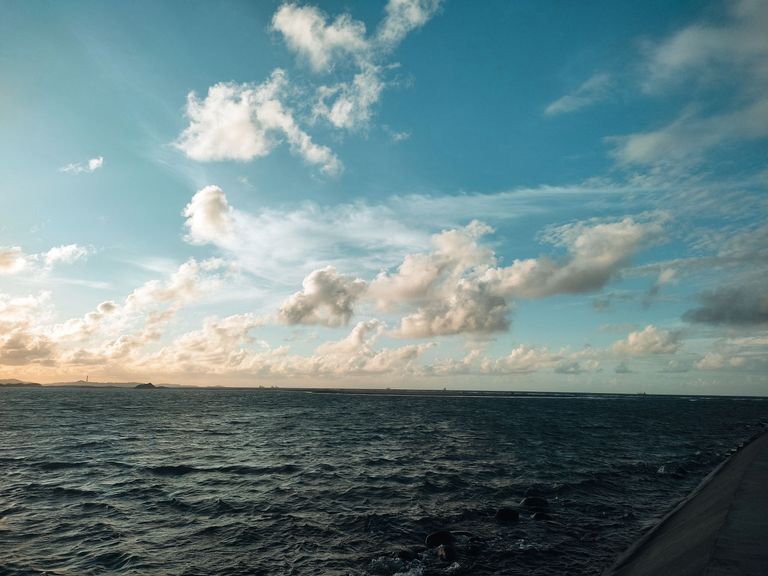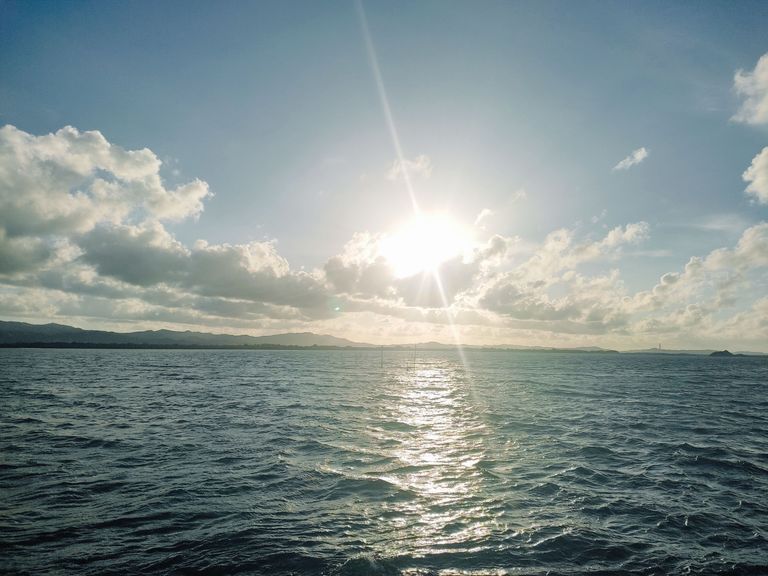 We actually waited for 4pm when it's not too hot so we can go here in this place. It's my third time here in Limahong, and the breeze is really good. It's a perfect time because the sunset is nice.