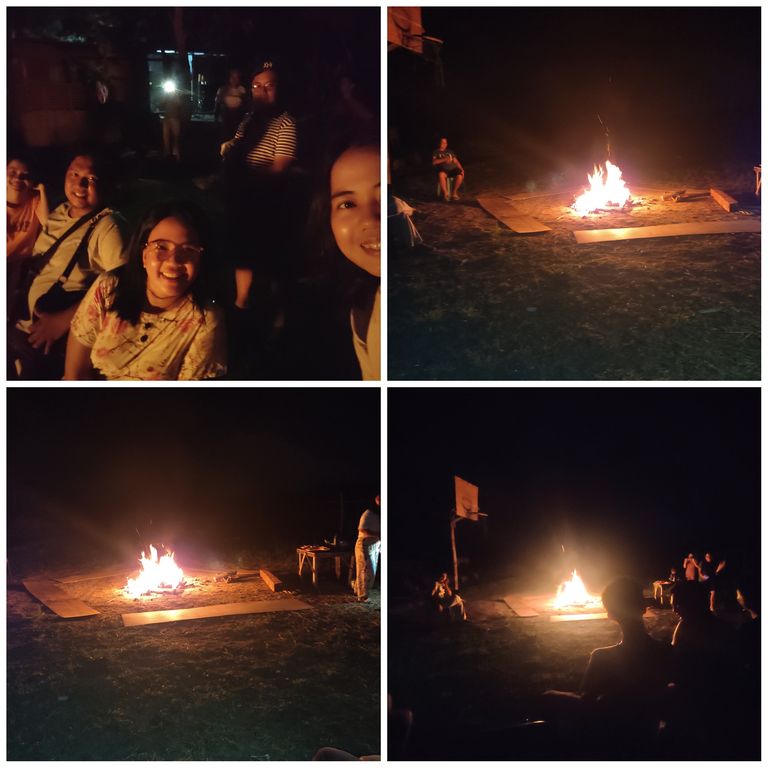 Some people love bonfire at night as a way to bond with friends or family. The perfect spot will be on the beach, or in the countryside. When we went to the town of Bugallon, and stayed there overnight to celebrate my sister-in-law and her husband's wedding anniversary, they set up a bonfire after our dinner.
I honestly do not consider it a good idea because it is very hot. Summer here used to be hot even at night, and I couldn't bear the heat when going near that bonfire. My wife already has a migraine, and she can't stay longer. In a few minutes we left the bonfire area.
It could have been fun but not in the summer. Probably the months of December to February would be the ideal. They prepared hotdogs on a stick with marshmallows to grill in the bonfire. It could have been fun but I'd rather spare myself from the scorching heat.