Filipinos love street foods. Many consider it as foods for the poor but there are rich ones who loves eating street foods. Of course, there are a lot of things to consider when eating street foods. What's important is cleanliness.
Many people blame street foods for certain diseases. Thus, cleanliness is very important when buying and eating street foods. Not just that. Street foods are not really healthy. Daily consumption of it is not advised. However, it is good to eat some at some time. Why not? It makes us happy! As long as we don't eat that much, it's fine. Or maybe once a month is fine.
If you ask me, I haven't eaten street foods for quite a long time. Thus, I have just to look back when I used to eat one. I don't eat that much before. When I have spare money, I do buy one. You know me, I am frugal for myself but my husband says I am generous too. So thanks to him @iyanpol12. Hehe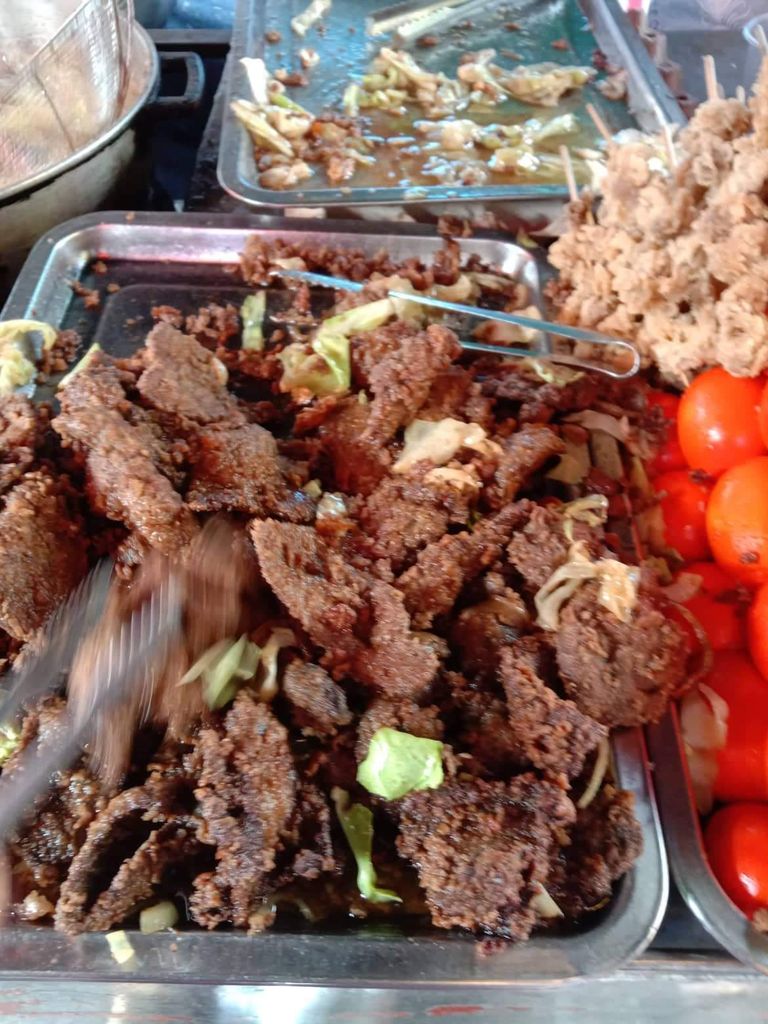 Some deep fried liver. Thanks to the breading, it became more delicious. My husband doesn't like liver but he'll probably eat this one because of the breading.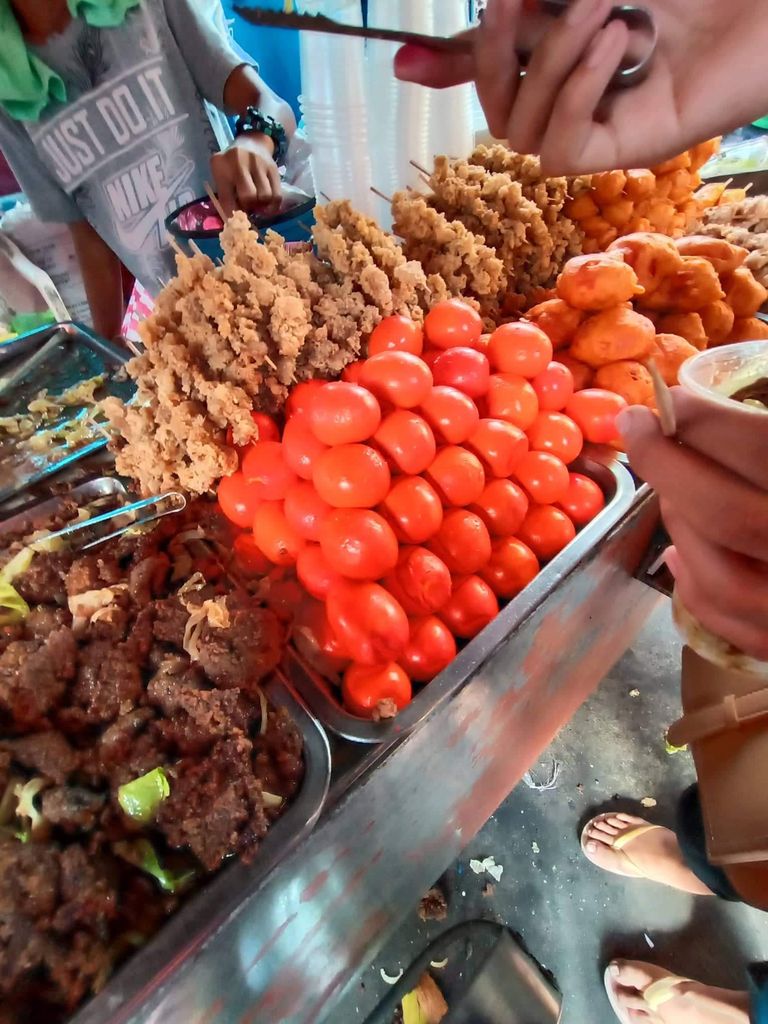 Those eggs, and chicken skins. So delicious! Vinegar for dip is fine. I'd love it with cucumbers, and onions.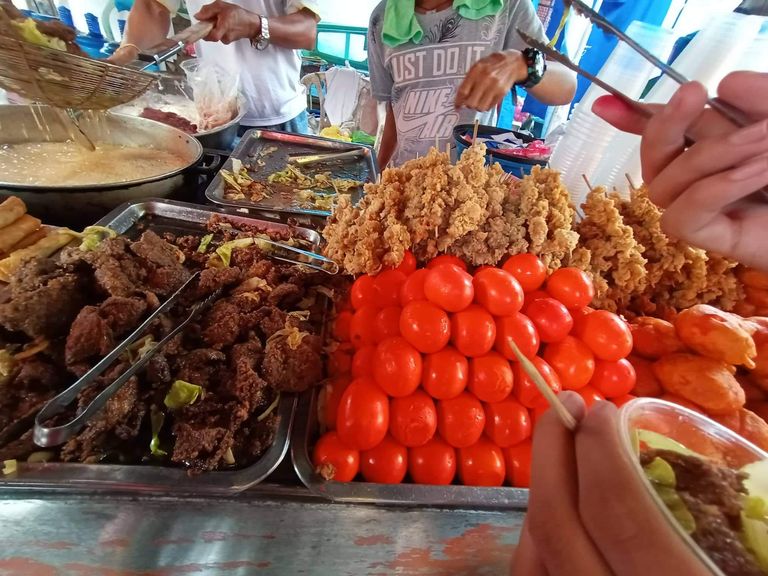 There's Lumpia Shanghai too but I don't like it. My husband loves it though especially with vinegar.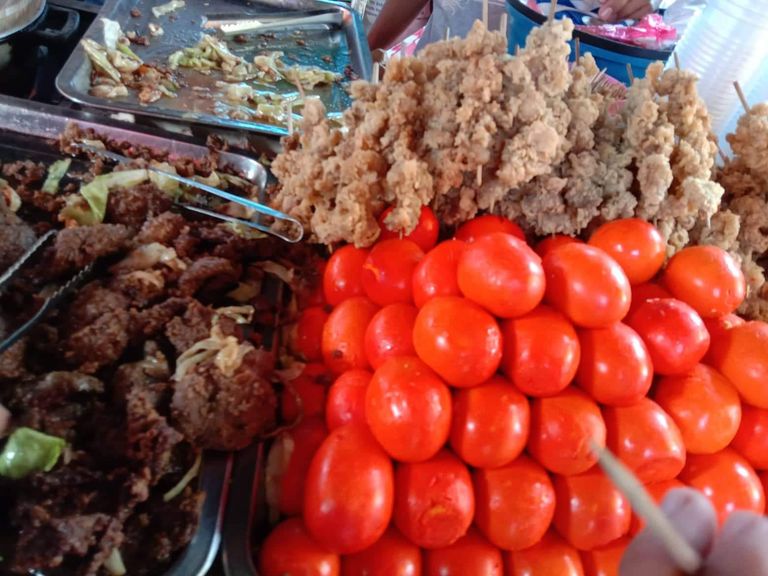 For sure, some of my Filipino friends will drool in this if they haven't ate one for a long time. But I can't see something very common here. There's no fish balls, squid balls, kikiam, and hotdog slices. Those are very popular too, and I'd like to try them next time. My husband buys from the supermarket, and cook at home. But it's a different feeling when you buy from food carts. It feels more legitimate. Hahaha
One more thing, if you eat at street foods, make sure people are not eating on their stick and dip it again on the sauce. Or else, it's saliva galore.