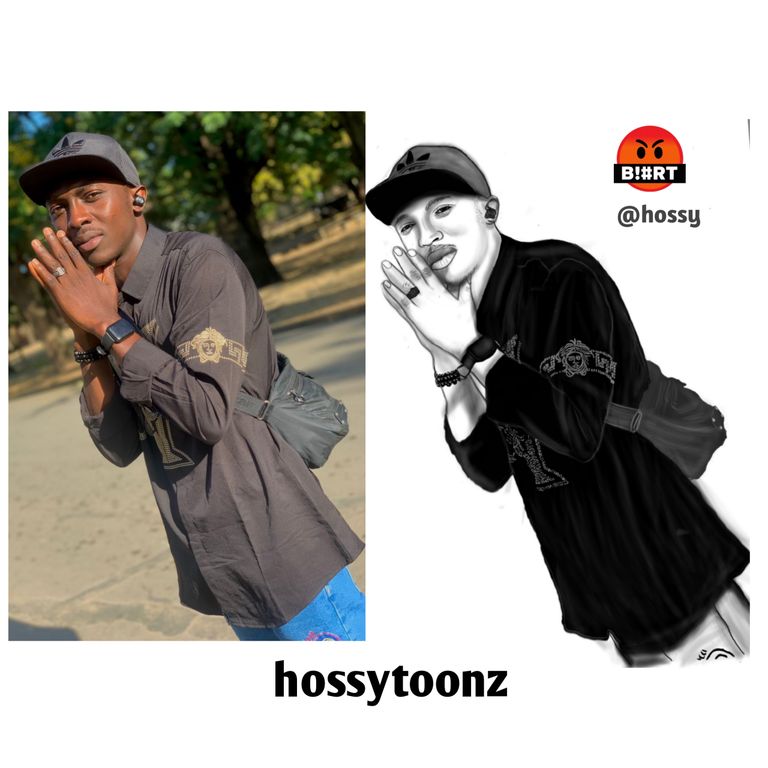 Today I will like to share with you'll a picture process of how I created a pencil cartoon artwork using the picture given to me by my client with my Android mobile device. It's not really an easy procedures as it many seem with the pictures I will share with you all down below but I believe with dedication you can come to achieve same serious when you choose to be patience and try them frequently during your lecture time.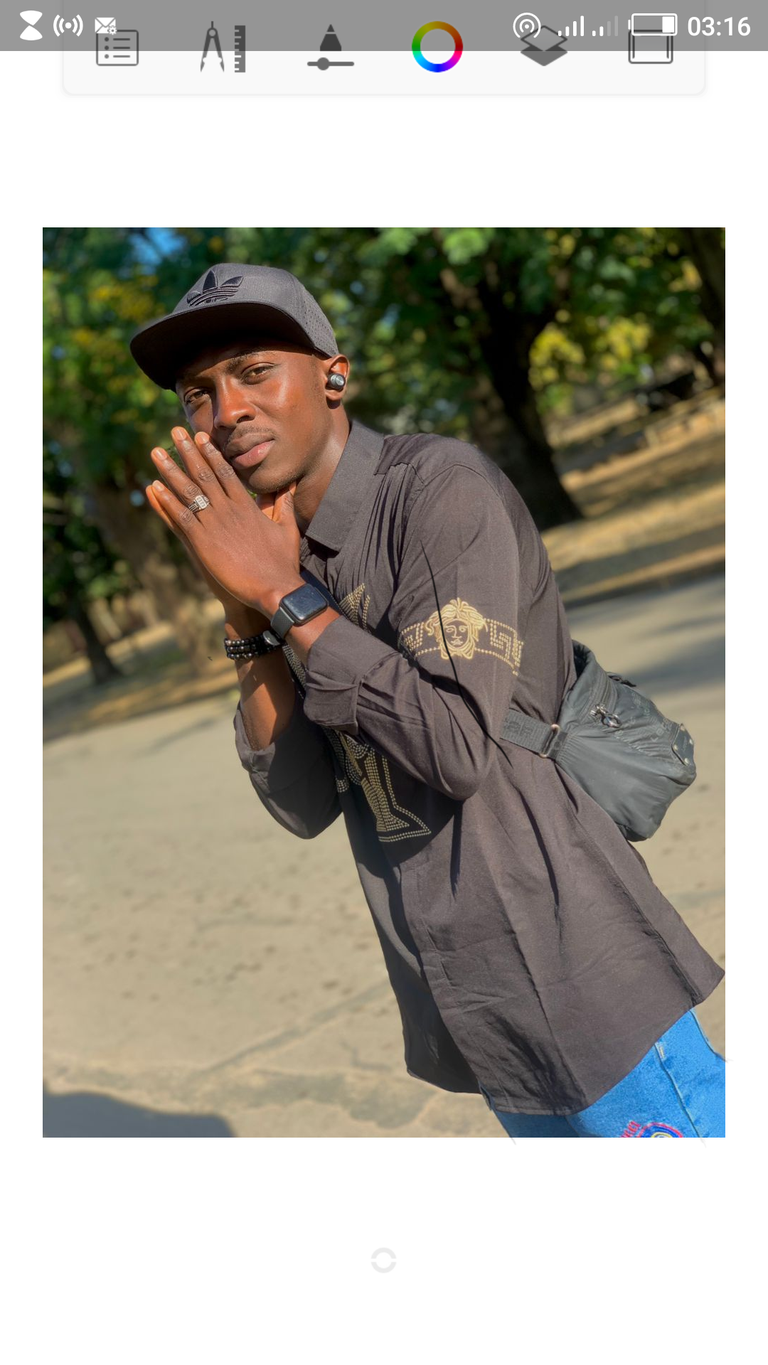 If you check my posts that I have been posting here earlier about my cartoon works you will know that I mentioned using AutoDesk sketchbooks ✍️ on my mobile device to create my cartoon artworks.
Here the first step is to import your picture to the application. After you must have done that you set your pencil ✏️ you use in drawing, for me I preferred using a pencil called legacy on a 1:0 settings to draw my works because it give more clear view of the drawn sketches of the pictures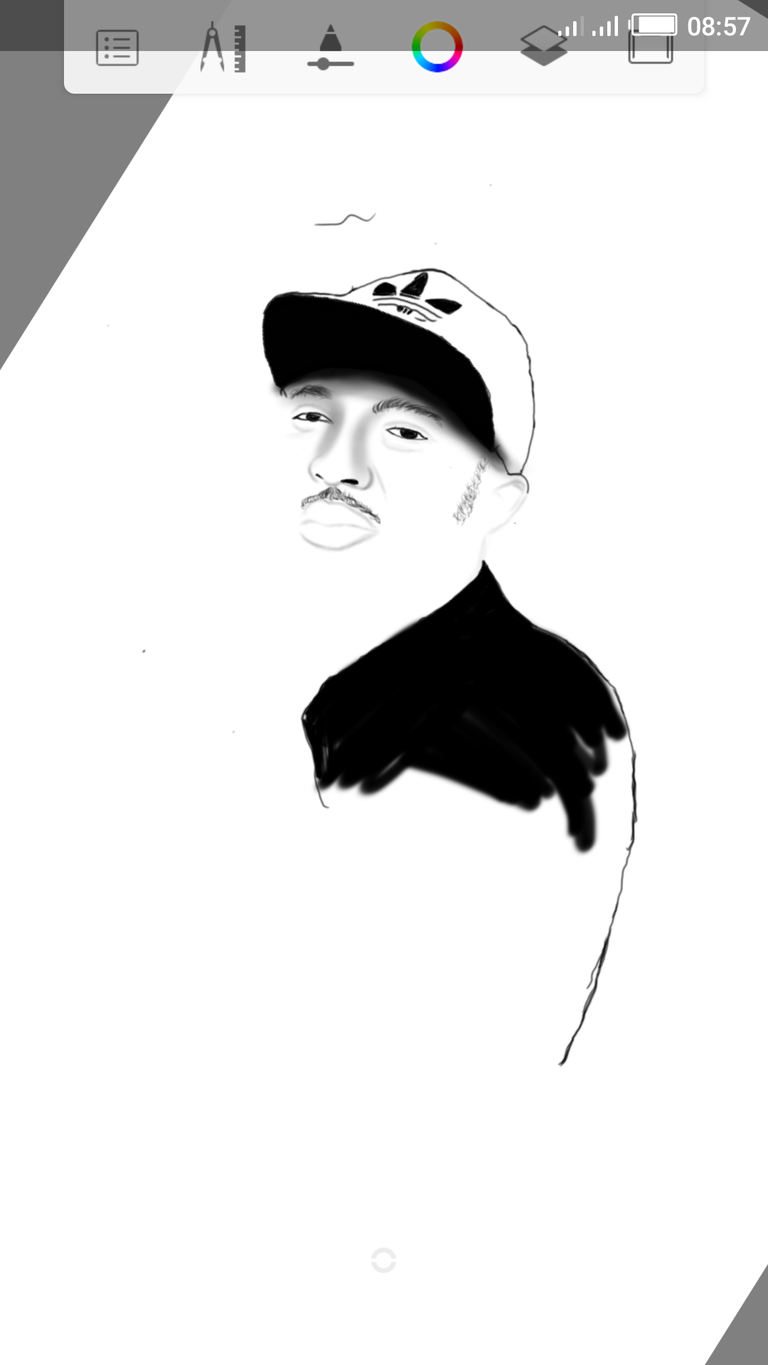 Then you move to drawing the picture bit by bit using the pencil ✏️ on a black color and white shit Empty background to give clear view of what you want to drawings. You will need to shade necessary parts of the picture apply so creativity on the picture to be able to give it a beautiful and better look that will be loved by your client. Well for me due to the stage I have gotten to with on my cartoon works I must tell you that it's not easy but it will only be easy that's if you really want to do it and it's just like sketching made on the picture just like tracing.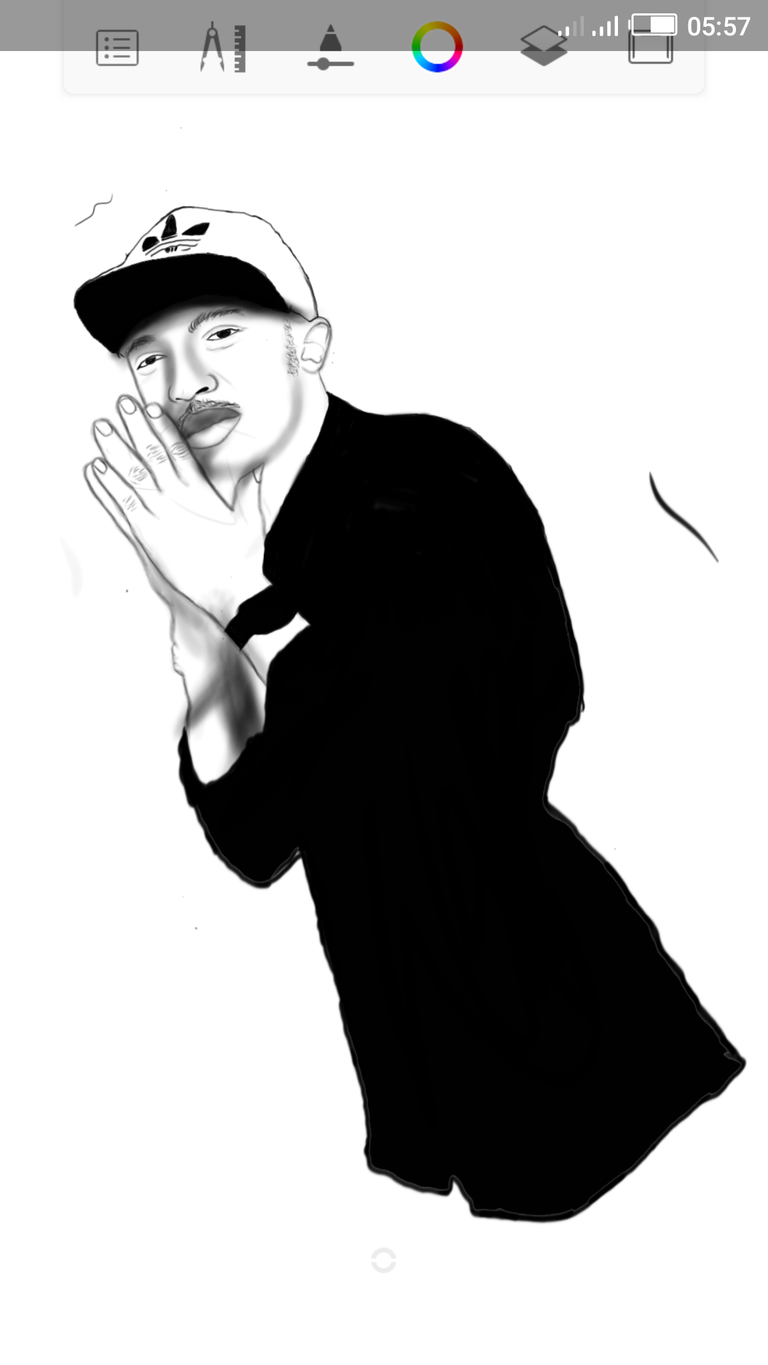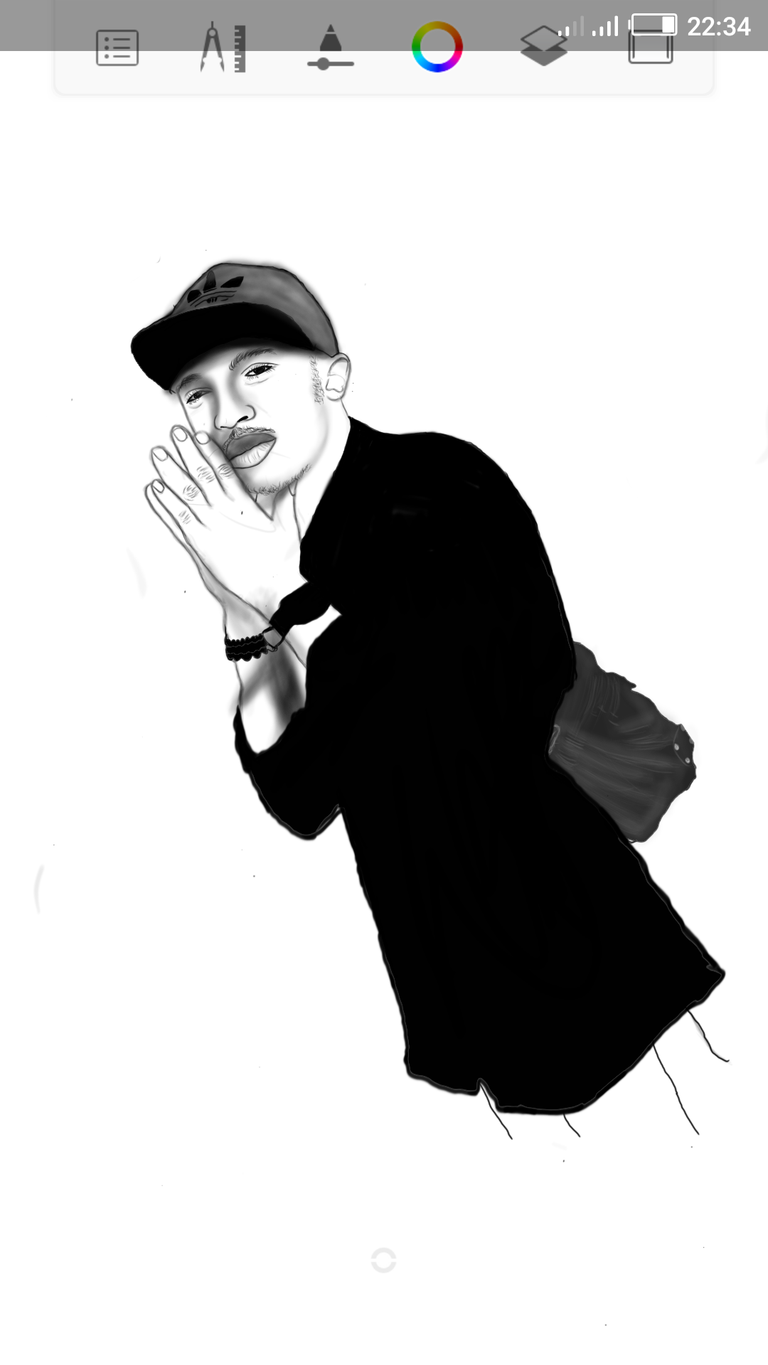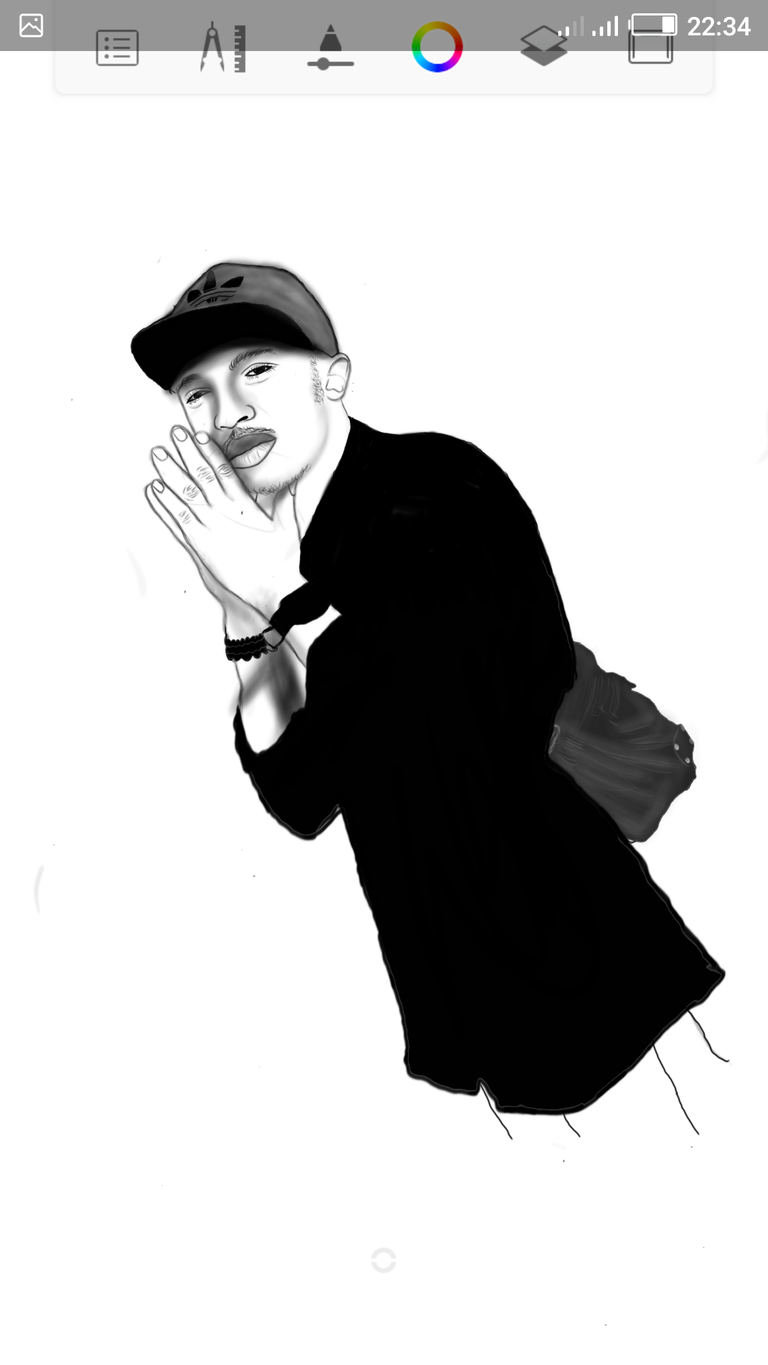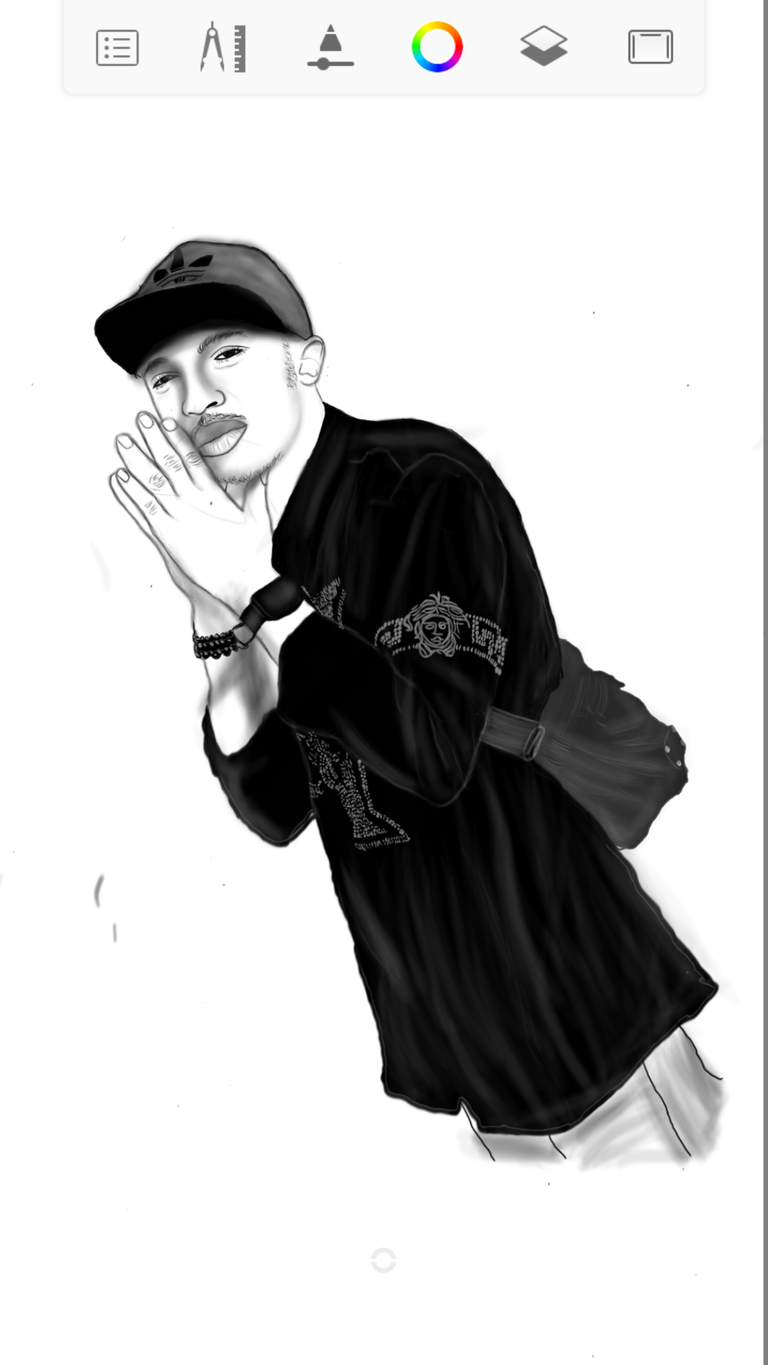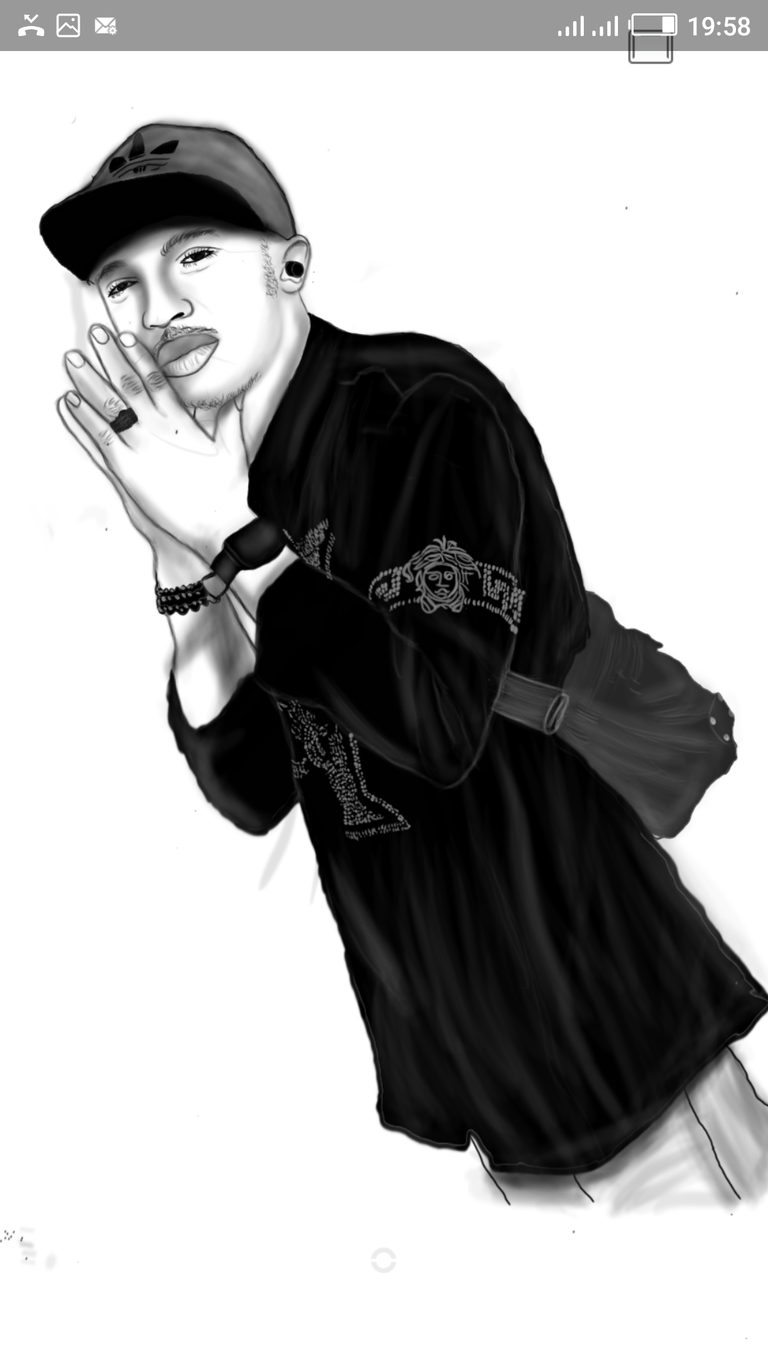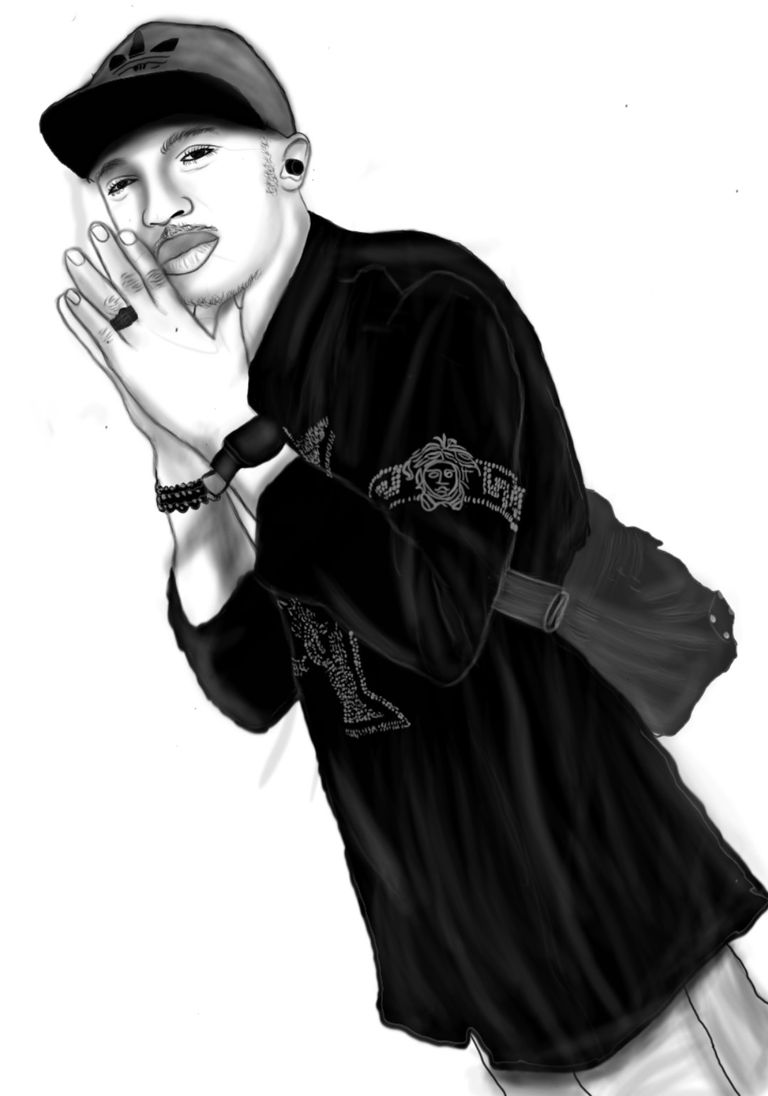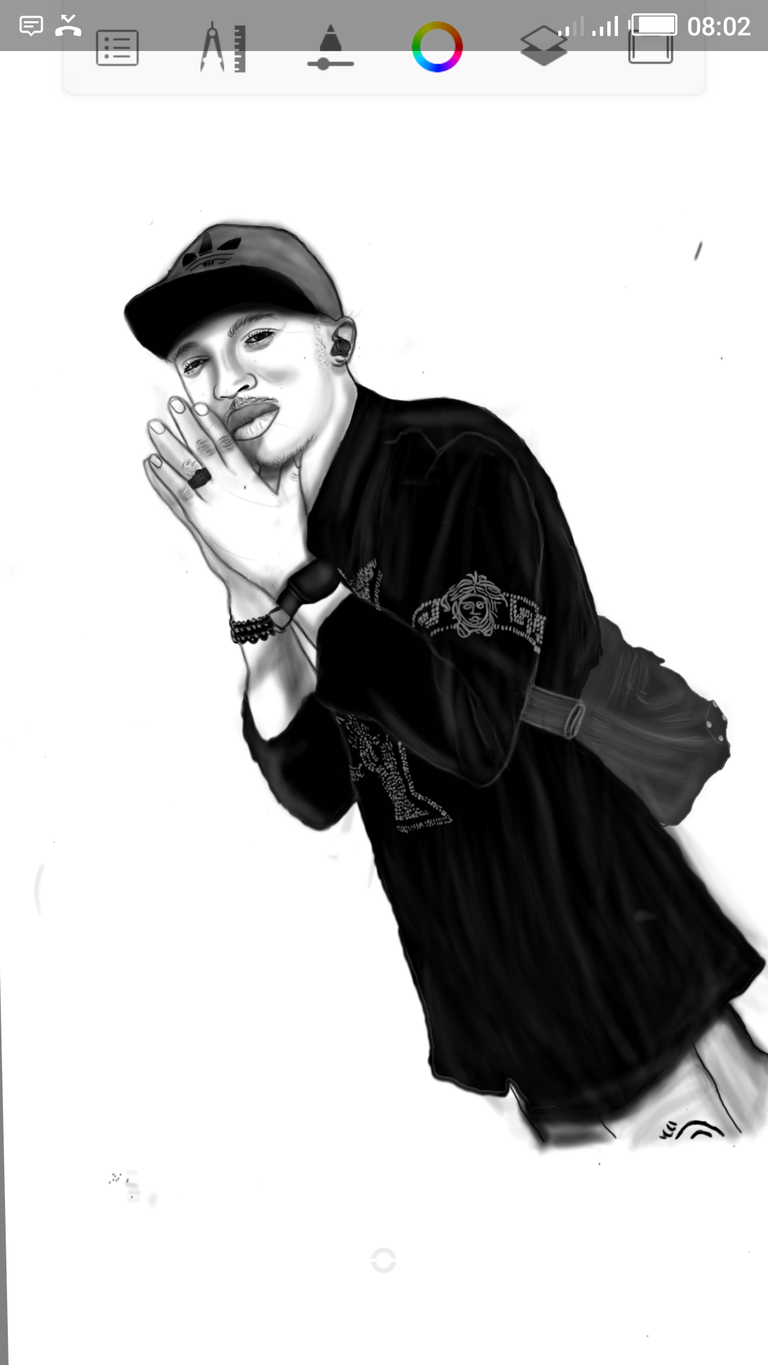 Follow all the process above using can see clearly how I draw the pencil cartoon artwork step by step until I could be able to achieve the final look of the artwork having drawing the complete picture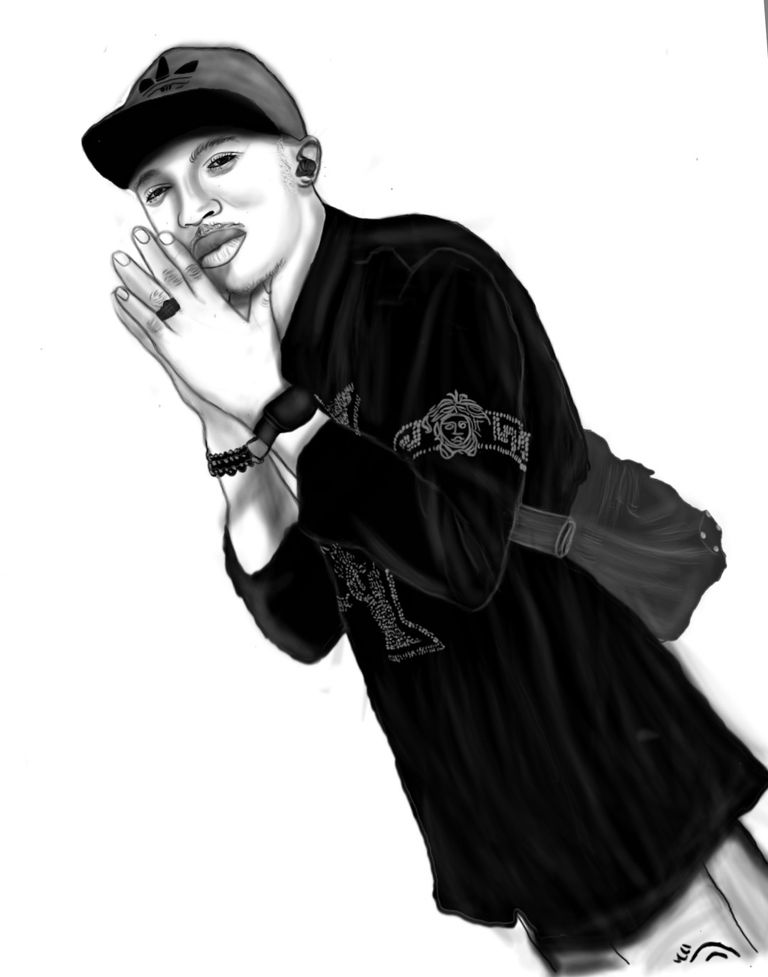 Thank you for stop by my post today, I hope you enjoy my content please drop a comment below and state how useful this content was to you. Thank you for your time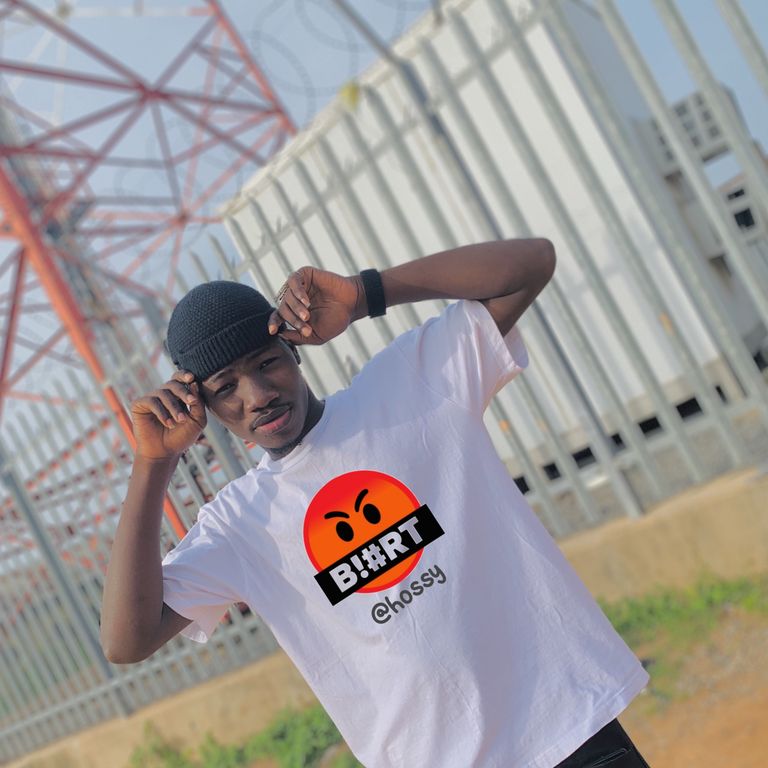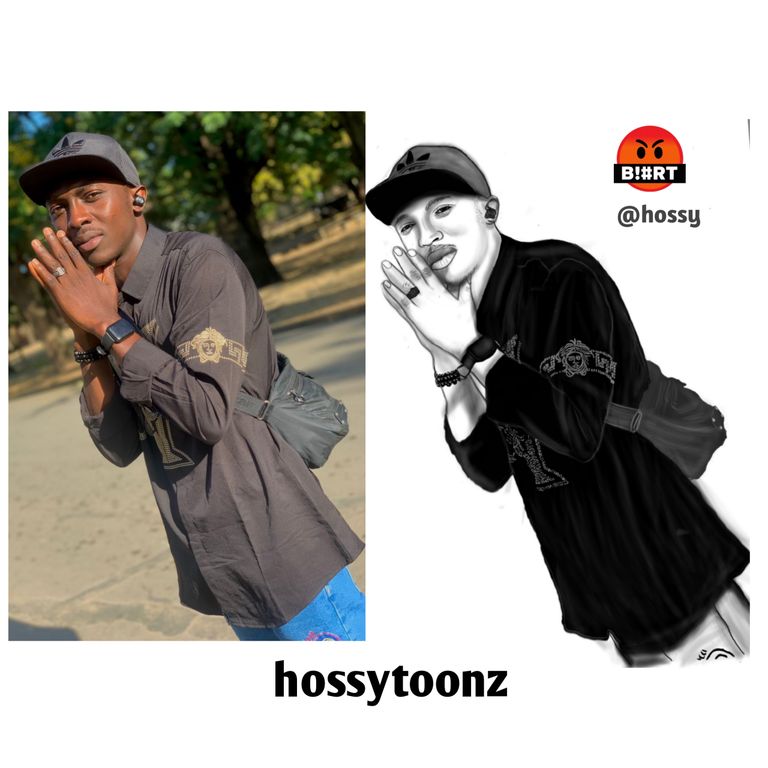 Hoy me gustaría compartir con ustedes un proceso de imágenes de cómo creé una obra de arte de dibujos animados a lápiz usando la imagen que me dio mi cliente con mi dispositivo móvil Android. Realmente no es un procedimiento fácil como parece con las imágenes que compartiré con todos ustedes a continuación, pero creo que con dedicación puede llegar a lograr la misma seriedad cuando elige tener paciencia y probarlos con frecuencia durante su tiempo de clase.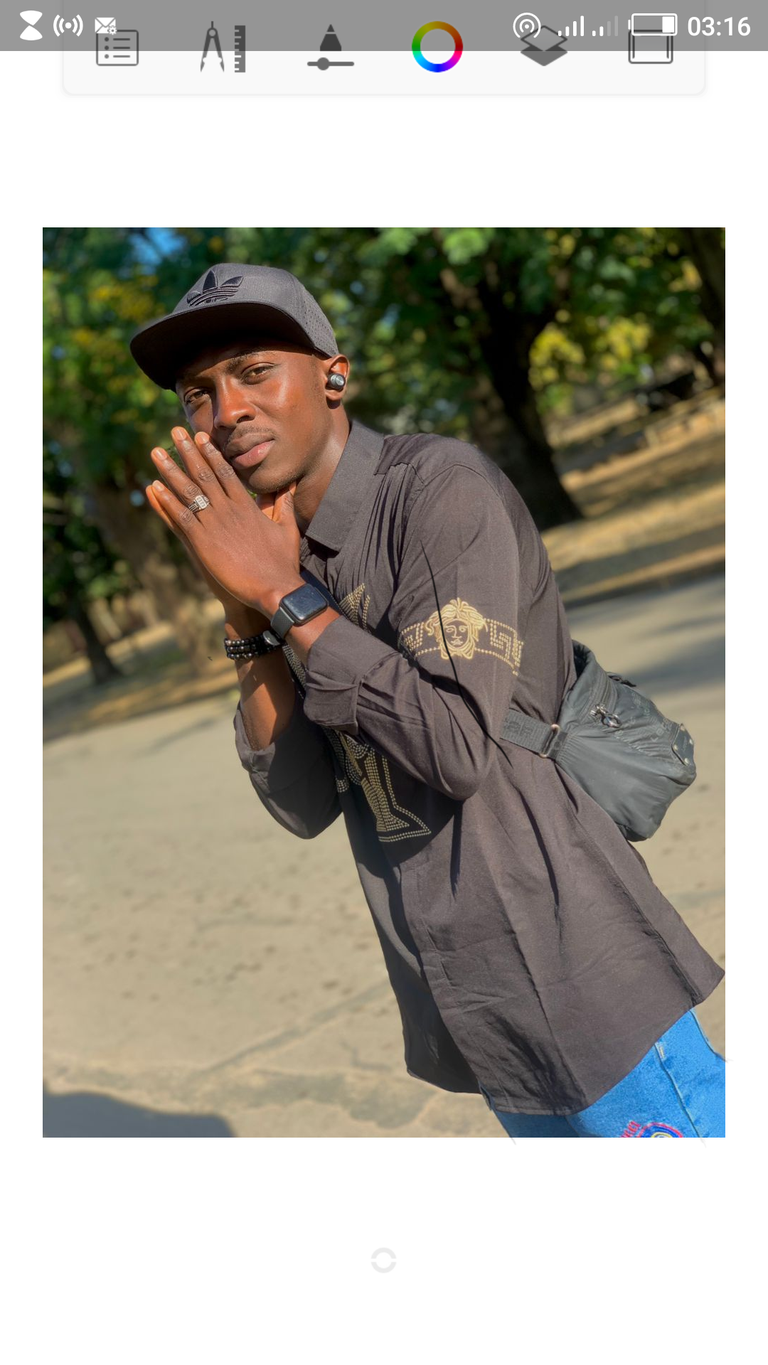 Si revisa mis publicaciones que he estado publicando aquí anteriormente sobre mis trabajos de dibujos animados, sabrá que mencioné el uso de cuadernos de bocetos de AutoDesk ✍️ en mi dispositivo móvil para crear mis dibujos animados.
Aquí el primer paso es importar tu imagen a la aplicación. Después de haber hecho eso, configura su lápiz ✏️ que usa para dibujar, para mí preferí usar un lápiz llamado legacy en una configuración 1: 0 para dibujar mis trabajos porque da una visión más clara de los bocetos dibujados de las imágenes.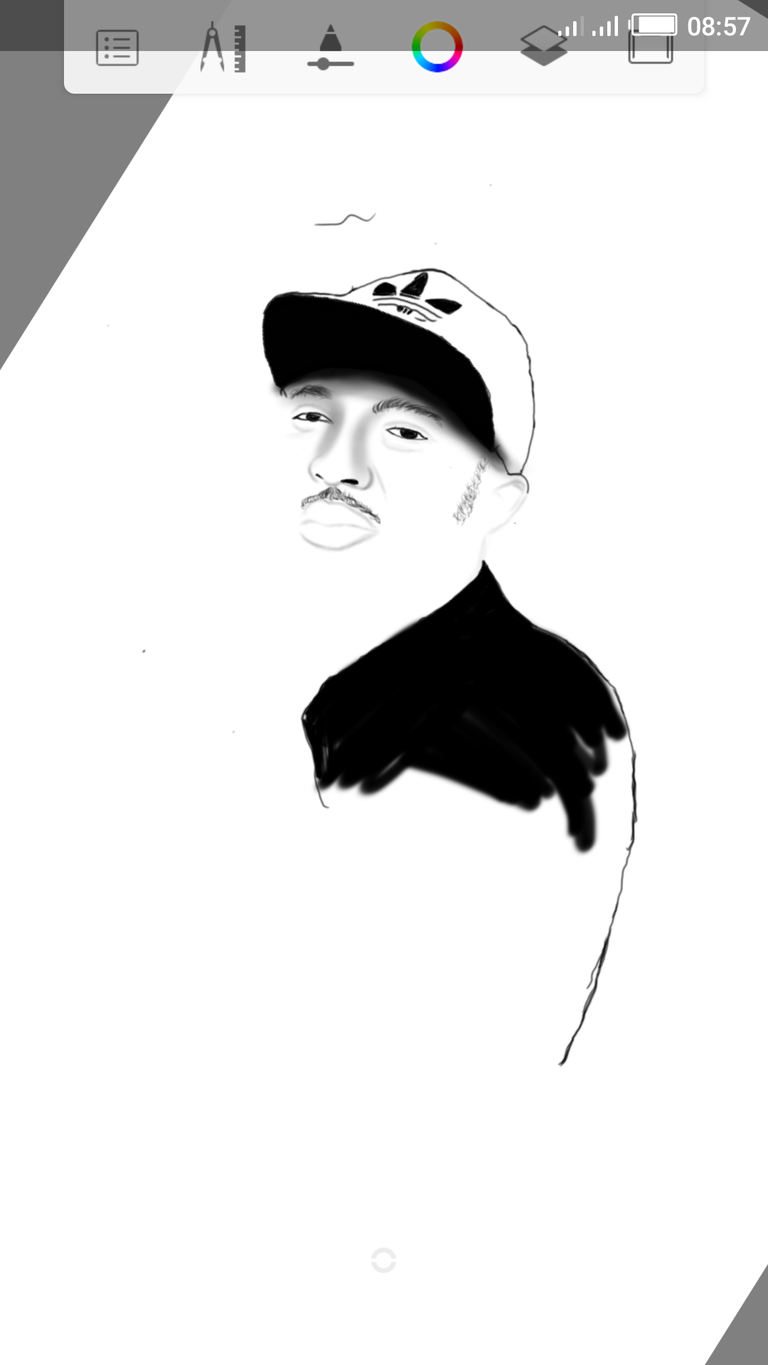 Luego pasas a dibujar la imagen poco a poco usando el lápiz ✏️ en un color negro y un fondo vacío blanco para dar una visión clara de lo que quieres dibujar. Deberá sombrear las partes necesarias de la imagen para aplicar la creatividad en la imagen y poder darle un aspecto hermoso y mejor que le encantará a su cliente. Bueno, para mí, debido a la etapa en la que he llegado en mis trabajos de dibujos animados, debo decirte que no es fácil, pero solo será fácil, eso es si realmente quieres hacerlo y es como un boceto hecho en la imagen, como un calco. .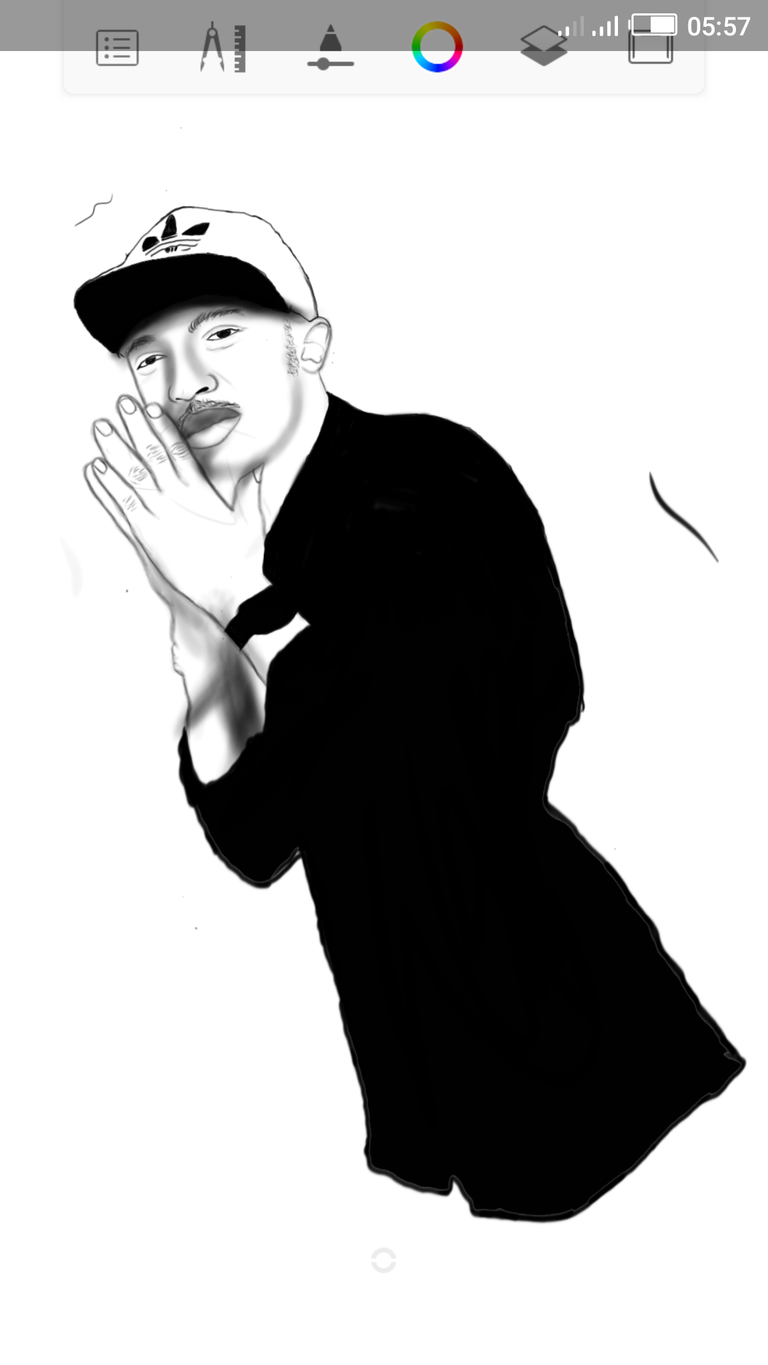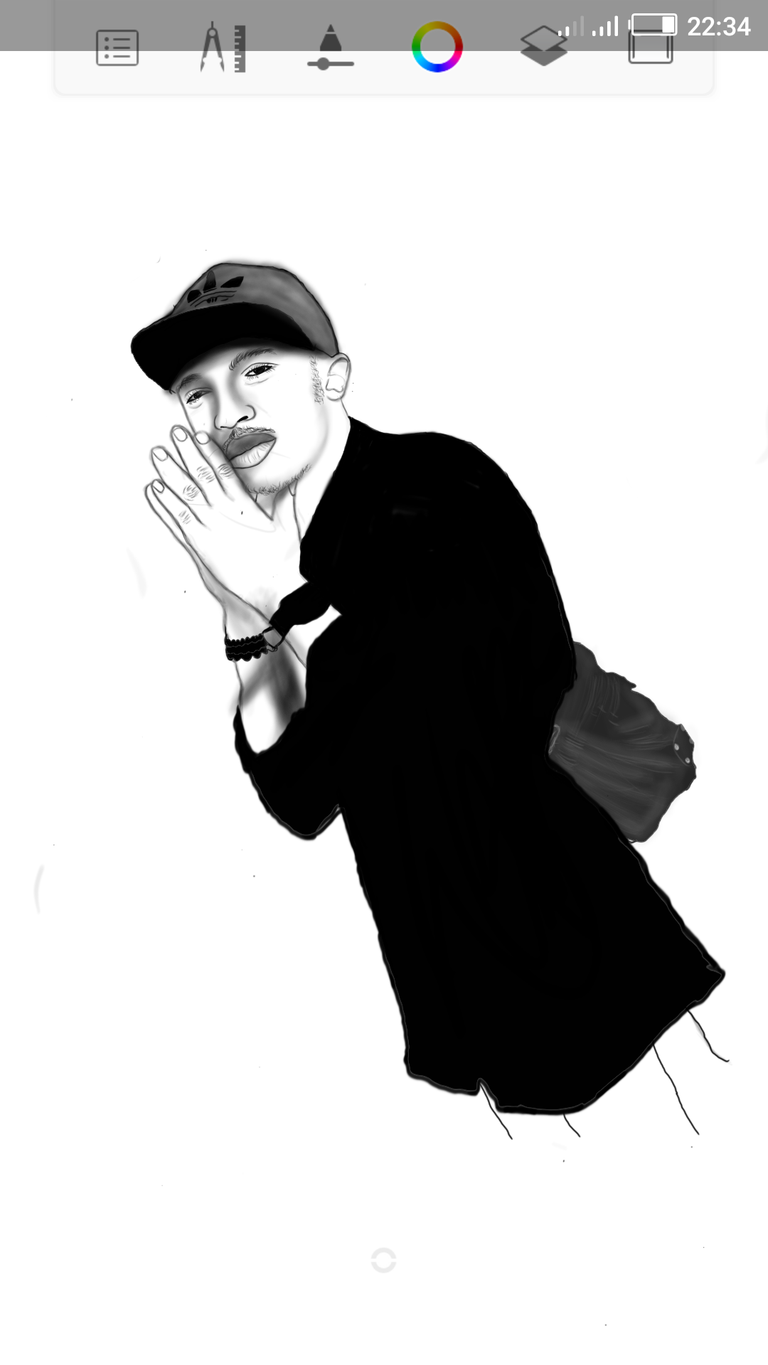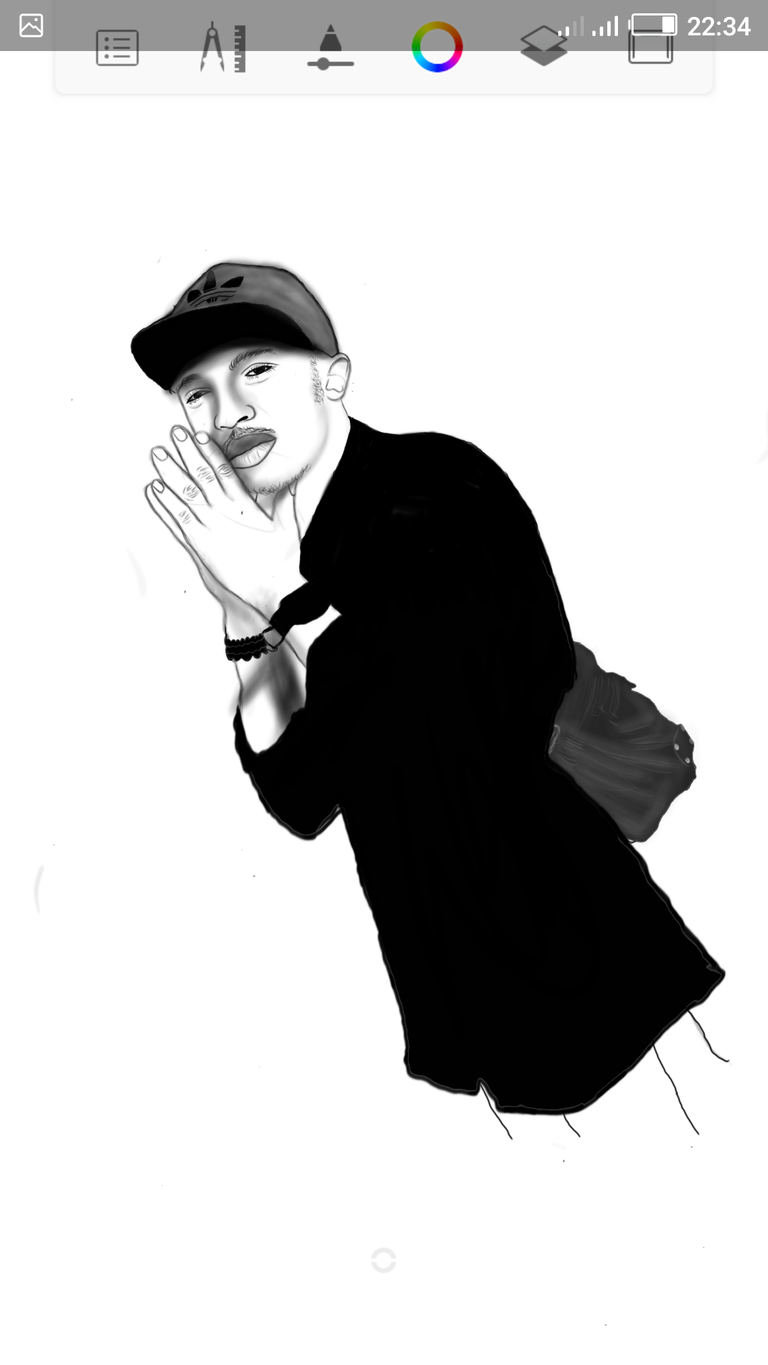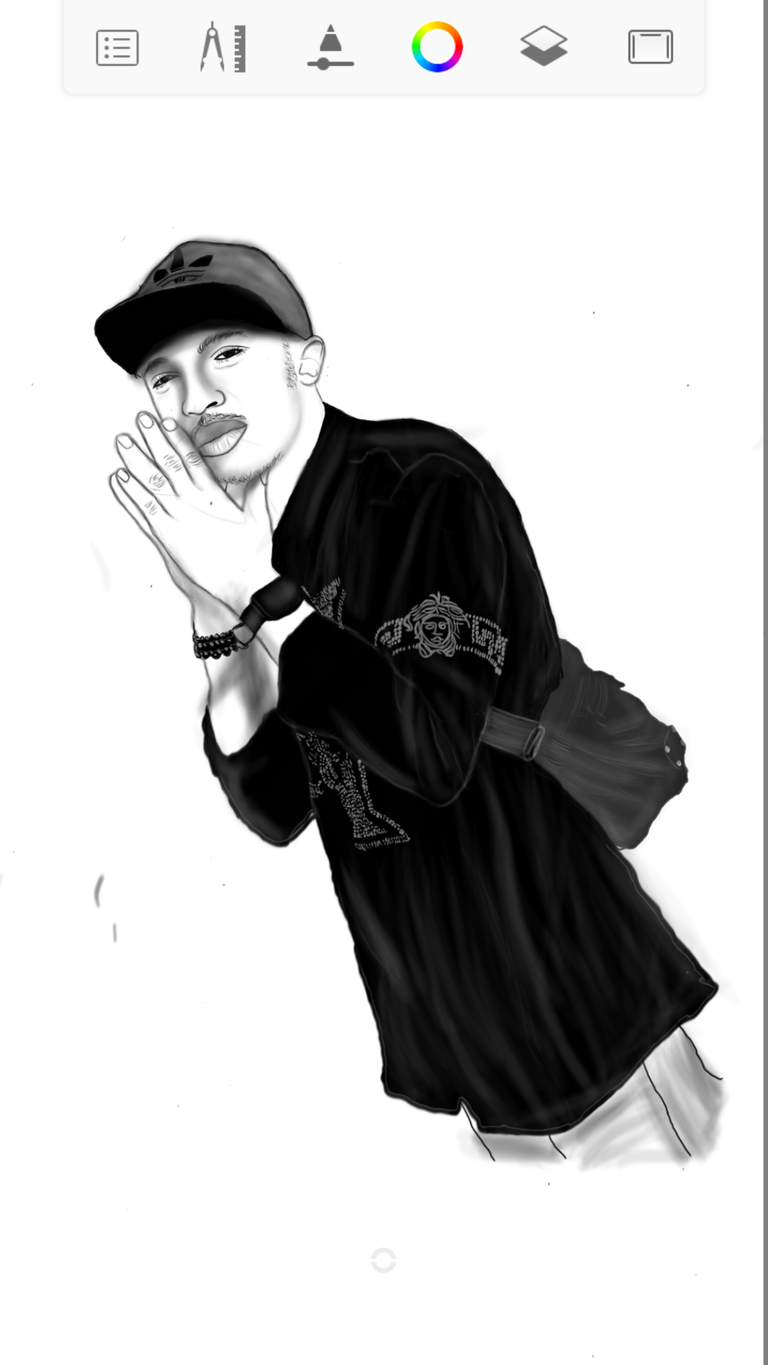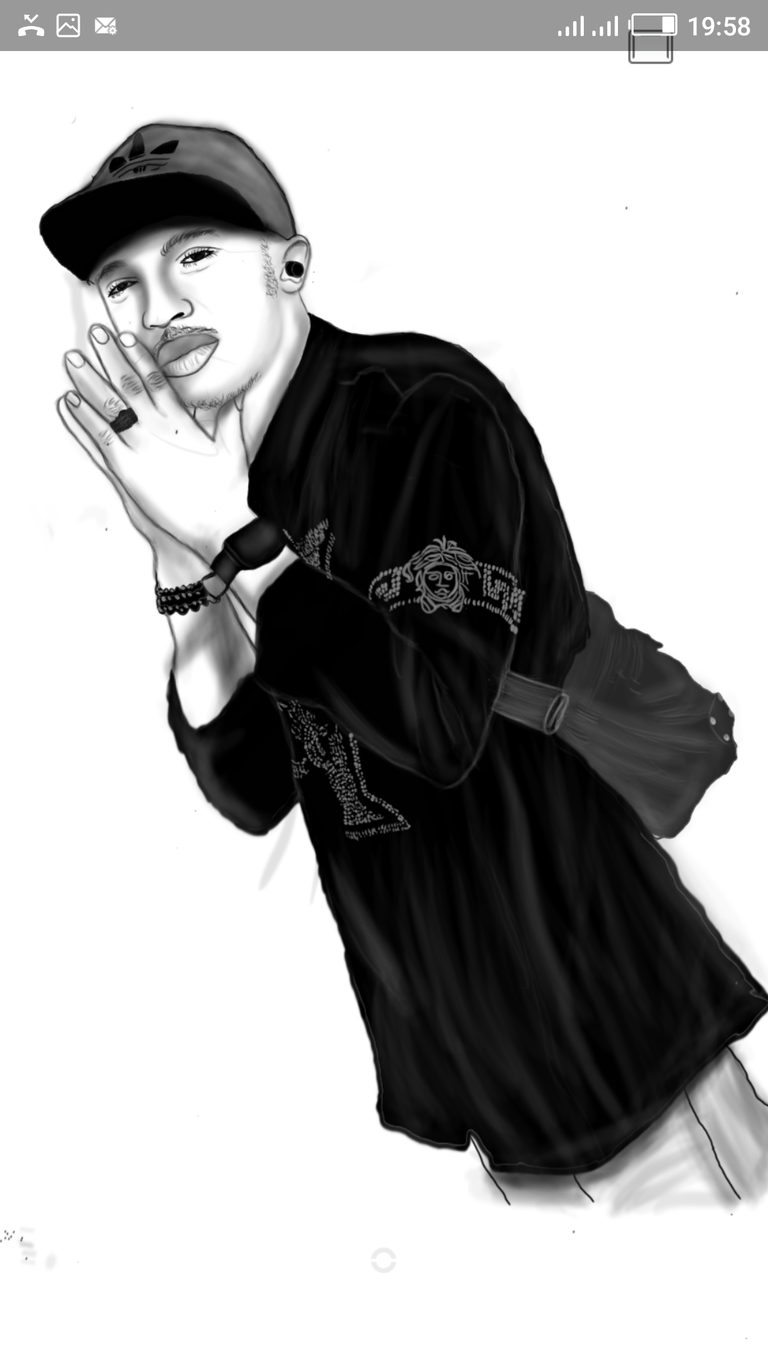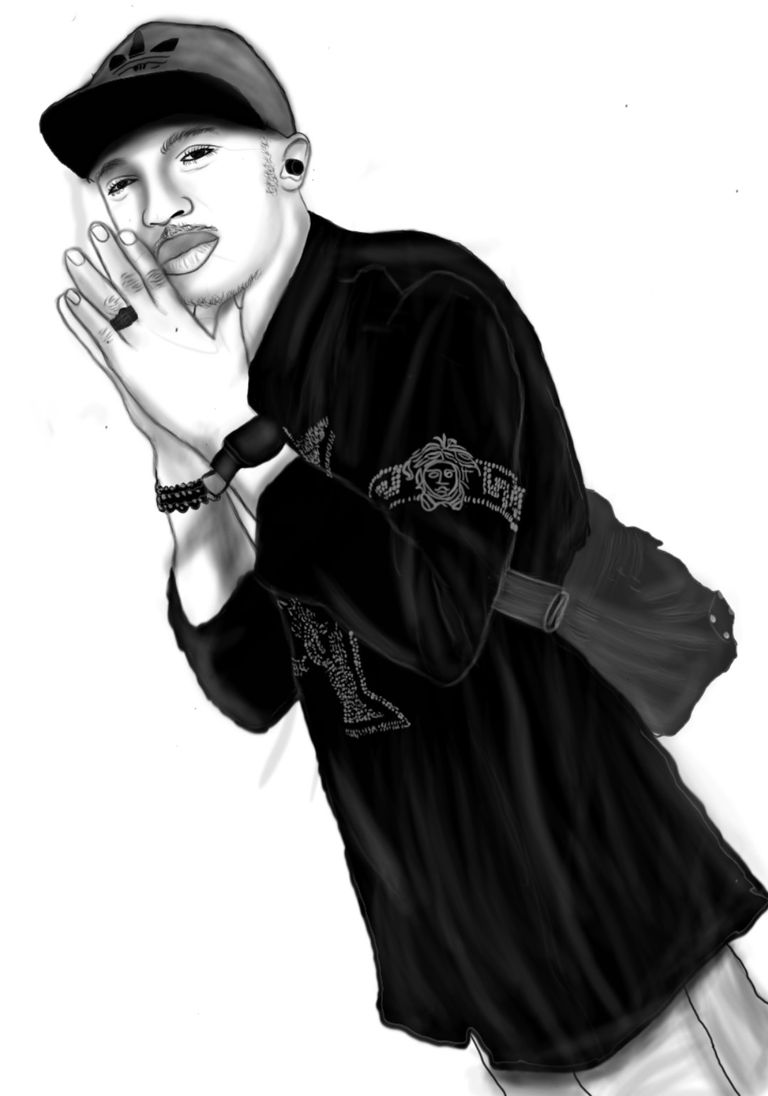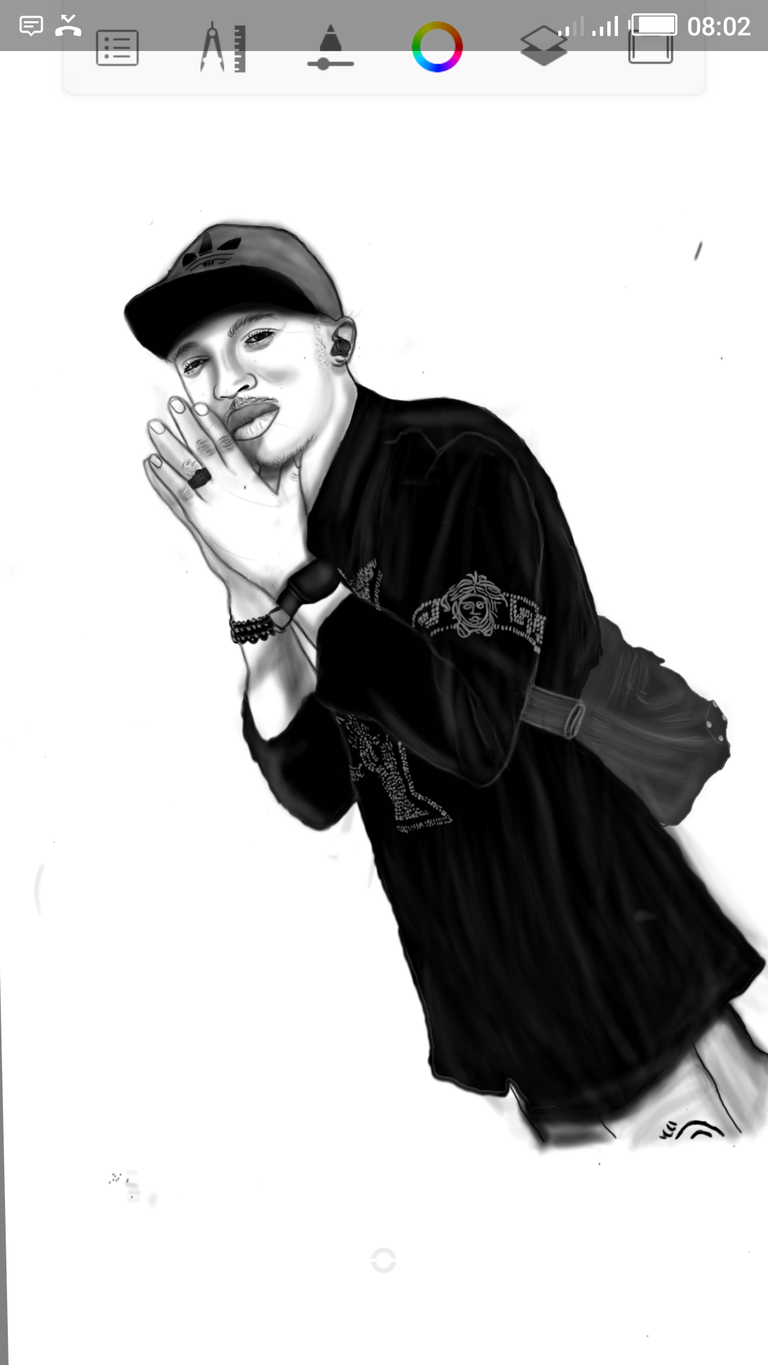 Siga todo el proceso anterior usando puede ver claramente cómo dibujo la ilustración de dibujos animados a lápiz paso a paso hasta que pueda lograr el aspecto final de la ilustración después de dibujar la imagen completa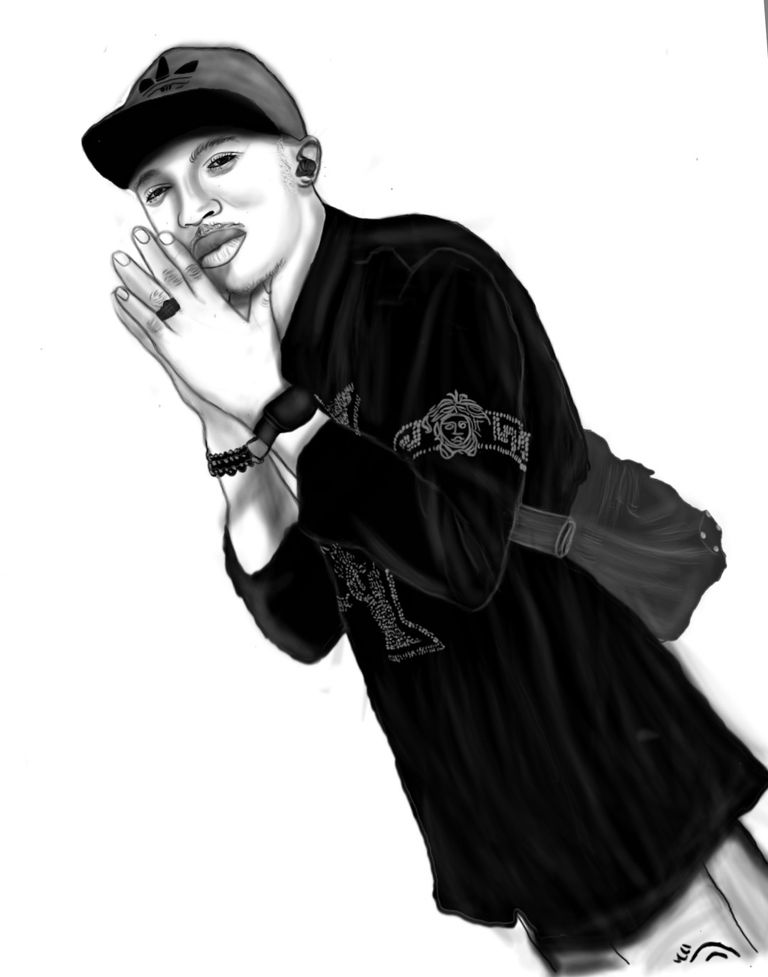 Gracias por pasar por mi publicación de hoy, espero que disfrute de mi contenido, por favor deje un comentario a continuación y diga cuán útil fue este contenido para usted. Gracias por tu tiempo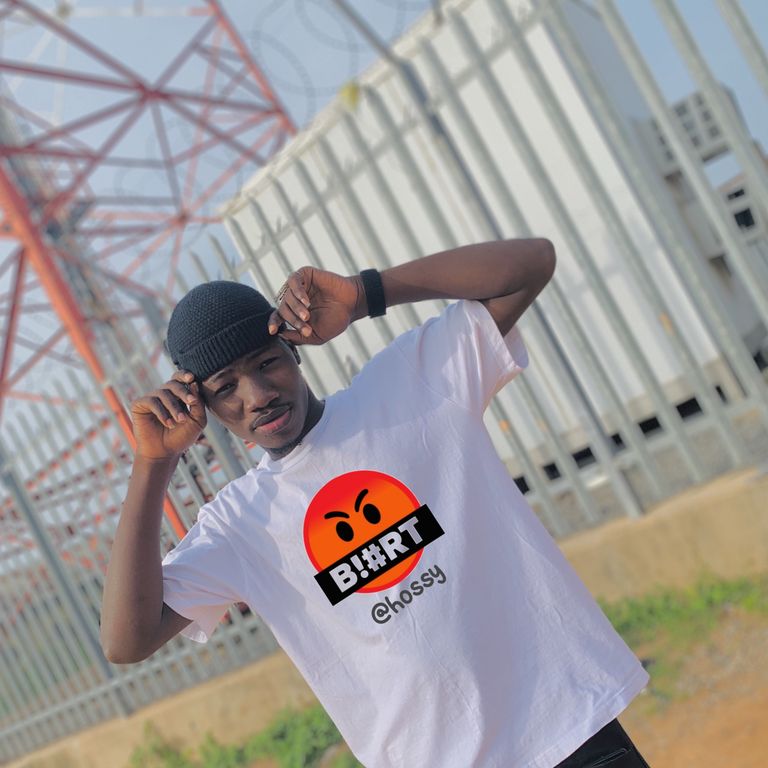 ---
Posted from https://blurtlatam.intinte.org