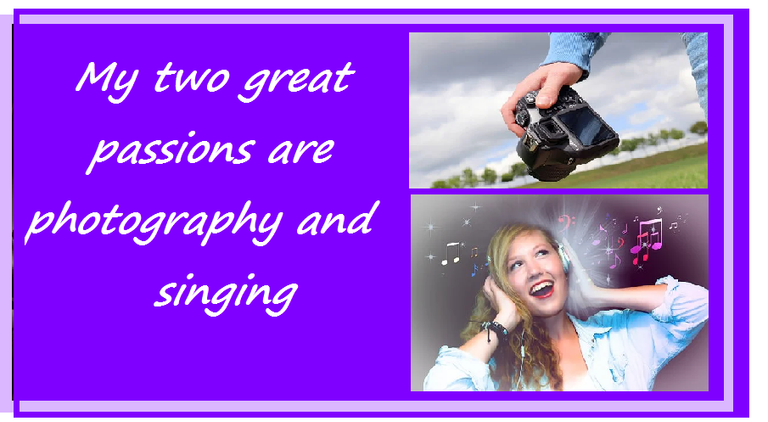 One of the passions that make me happy in this life and that help me drain my emotions every time I put them into practice are: photography, and singing. Waooooooo are two passions that I love equally.
Una de las pasiones que me hacen feliz en esta vida y que me ayudan a drenar mis emociones cada vez que las pongo en práctica son: la fotografía, y cantar. Waoooooo son dos pasiones que me encantan por igual.
---

---
Since I was very young I have liked photography, that photography where I can capture in the faces of people and even animals the expression of their face. I remember that when I studied high school I had to choose an extra academic subject and on that occasion I chose photography. Even for me it was interesting in those days I learned to develop black and white photos. The teacher would take us on trips to the beach and historical places and each student would take his or her photograph with cameras that the high school provided us with to carry out that activity. I remember that we were divided into groups of ten students to better enjoy the activity, I felt happy. In those days there was no cell phone.
Desde muy joven me ha gustado la fotografía, esa fotografía donde puedo captar en los rostros de las personas e incluso de los animales la expresión de su rostro. Recuerdo que cuando estudié bachillerato había que escoger una asignatura extra académica y en aquella ocasión escogí fotografía. Incluso para mi fue interesante en aquellos tiempos aprendí a revelar fotos en blanco y negro. El profesor nos llevaba de paseo a la playa lugares históricos y cada alumno tomaba su fotografía con cámaras fotográficas que el liceo nos proveía para llevar a cabo esa actividad. Me acuerdo que nos dividian en grupos de diez alumnos para disfrutar mejor la actividad.Me sentía feliz. En aquellos tiempos no existía el celular.
---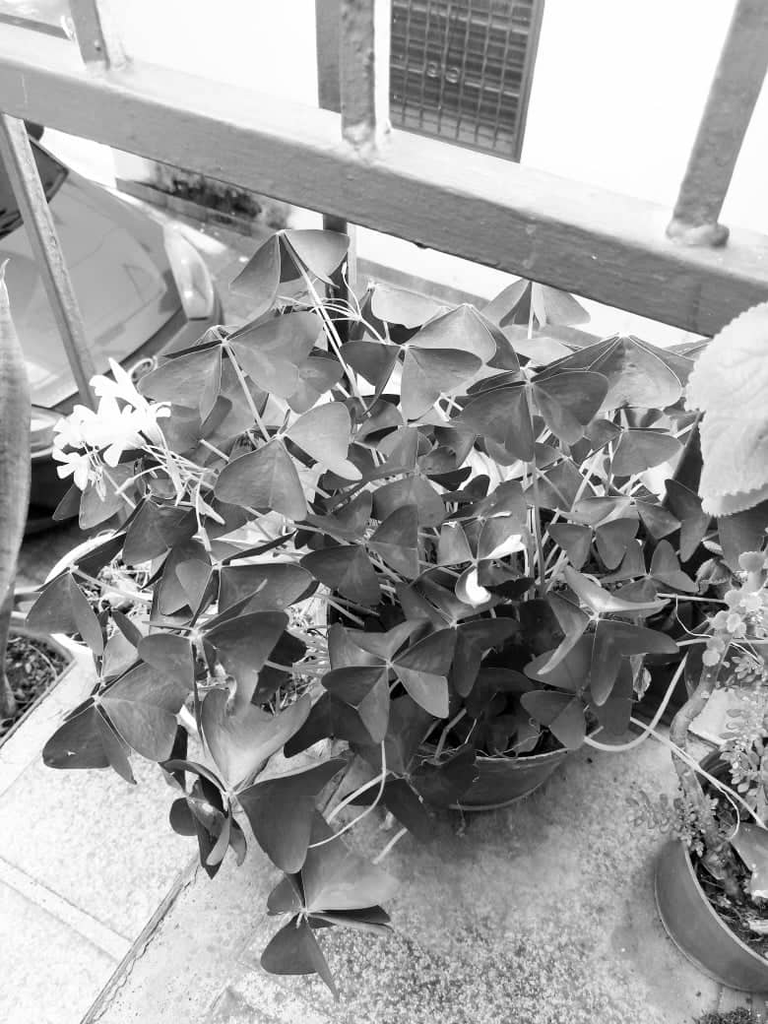 photo from my photo gallery/fotografía de mi galería de fotos
When I got to know this platform and became a user of it. I discovered that there were communities that are dedicated solely and exclusively to photography, I have participated in several contests and it is fascinating, because creativity makes you fly and create. I am not a professional photographer but I do my best to take a good picture. I love to capture all the goodness that nature offers us and that is fascinating in a photograph. I like to capture sunsets and sunrises where the colors of the sky combine with the sun. I do not lose hope of acquiring a professional camera to take better pictures.
Al conocer esta plataforma y hacerme usuario de ella. Descubrí que existían comunidades que se dedican única y exclusivamente a la fotografía, he participado en varios concursos y es fascinante, porque la creatividad te hace volar y crear. No soy fotógrafa profesional pero hago todo lo posible por tomar una buena fotografía. Me encanta captar todas las bondades que nos ofrece la naturaleza y eso es fascinante en una fotografía. Me gusta captar los atardeceres y los amaneceres donde se conjugan los colores de cielo con el sol. No pierdo las esperanzas de adquirir una cámara fotográfica profesional para tomar mejor mis fotografías.
---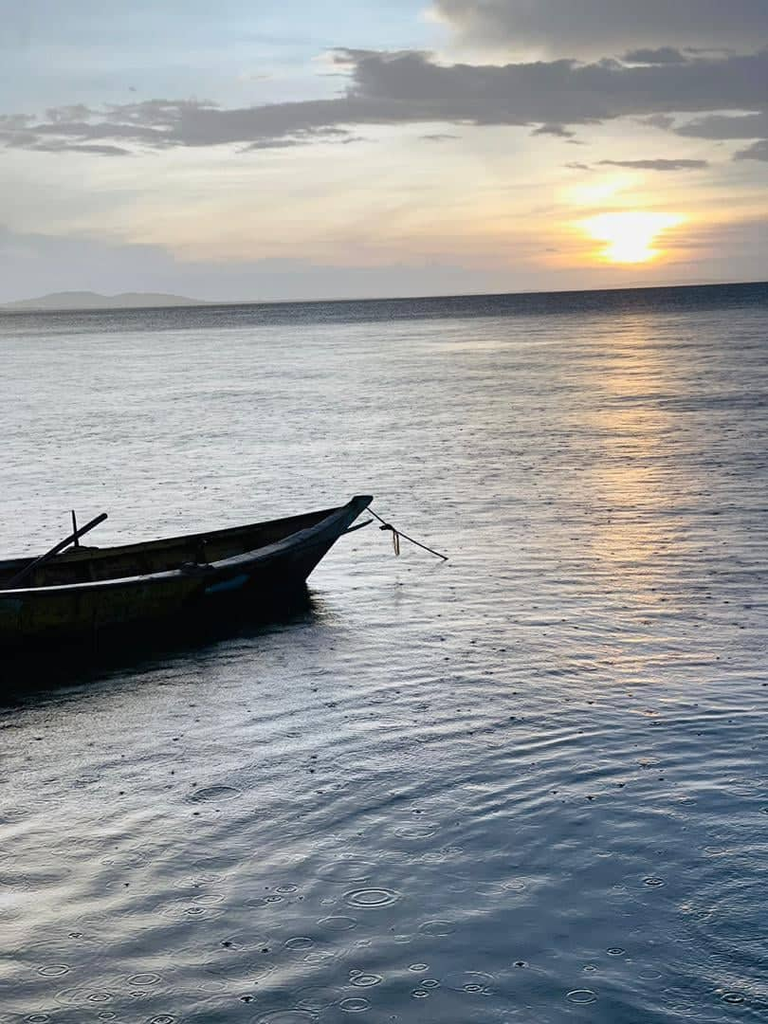 photo from my photo gallery/fotografía de mi galería de fotos

This is another of my passions, singing. Music comforts the soul. Many times I have said that if I were born again I would like to be a singer. I love to go to parties where there is karaoke and I can interpret some songs that I like. In my youth until I got to university I always belonged to choral societies. I feel happy singing. I even have an application called StarM on my cell phone especially for singing and I sing duets with another user and I have a lot of fun.
Esta es otra de mis pasiones cantar. La música reconforta el alma. Muchas veces he dicho si vuelvo a nacer me gustaría ser cantante. Me encanta ir a fiestas donde haya karaoke y pueda interpretar algunas canciones que me gusten. En mis tiempos de juventud hasta llegar a la universidad siempre perteneci a orfeones. Me siento feliz cantando. Inclusive tengo una aplicación llamada StarM en mi teléfono celular especialmente para cantar y canto a duo con otro usuario y me divierto muchísimo.
---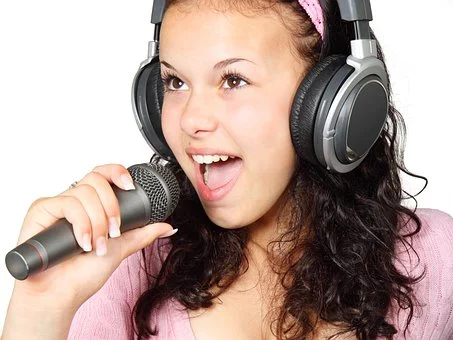 Pixabay
---
---

Translated with www.DeepL.com/Translator (free version).100% original content. Main image edited in Paint programF1F2
//Traducido con www.DeepL.com/Translator (versión gratuita).Contenido 100% original. Imagen principal editada en el programa PaintF1F2