It was in the evening hour when the sun was still up there that I took these shots.
Then, I was in my farm praying grass chemicals and I looked up to see the unsteady nature of the cloud.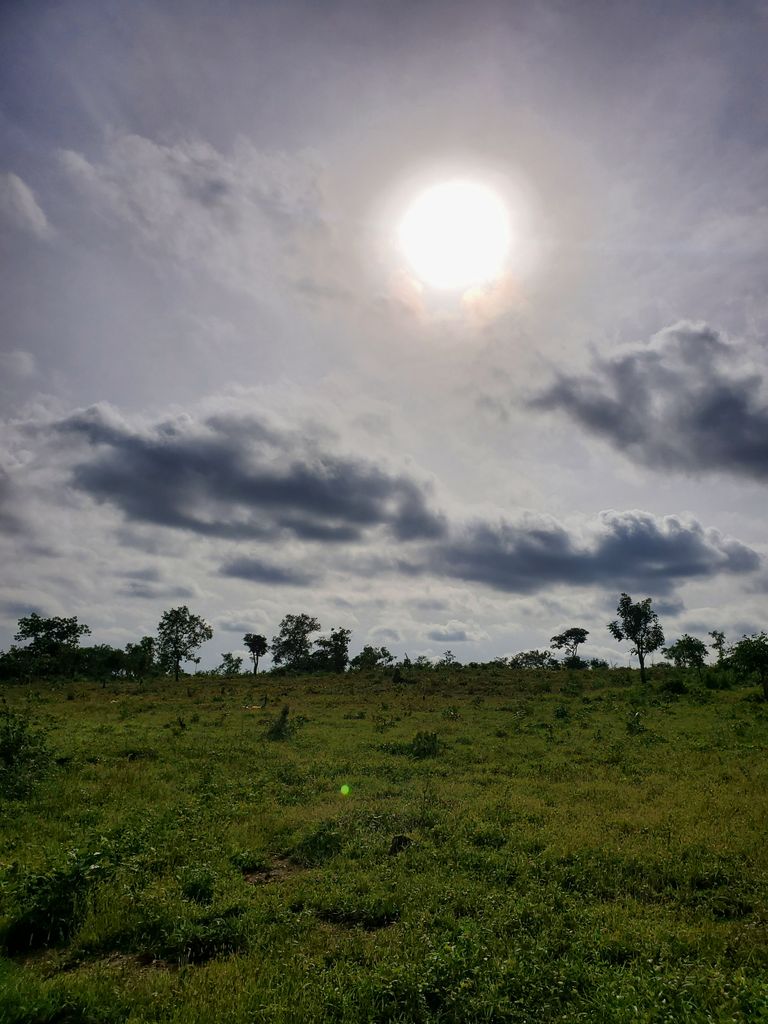 The background of the second photo looks dim and I believe it is as a result of the my camera's light hitting directly at the sun.
Camera: Samsung Galaxy Note 10+
Stay frost