Hello everyone ,
How are you all ? I hope everyone is fine and doing great in their life.
I am attending the ongoing event being organised by Polkadot. I registered few days back and the Polkadot Decoded 2022 has started today.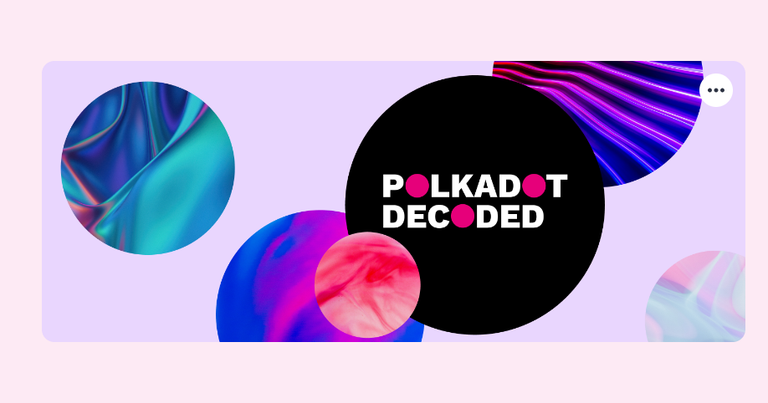 I hope i will get to learn something as there are so many good speakers that will share their knowledge about the blockchain technology and polkadot blockchain for the next two days.
Today when i woke up i saw a mail resting in my inbox from team polkadot and that was the invitation link for me to join the ongoing event.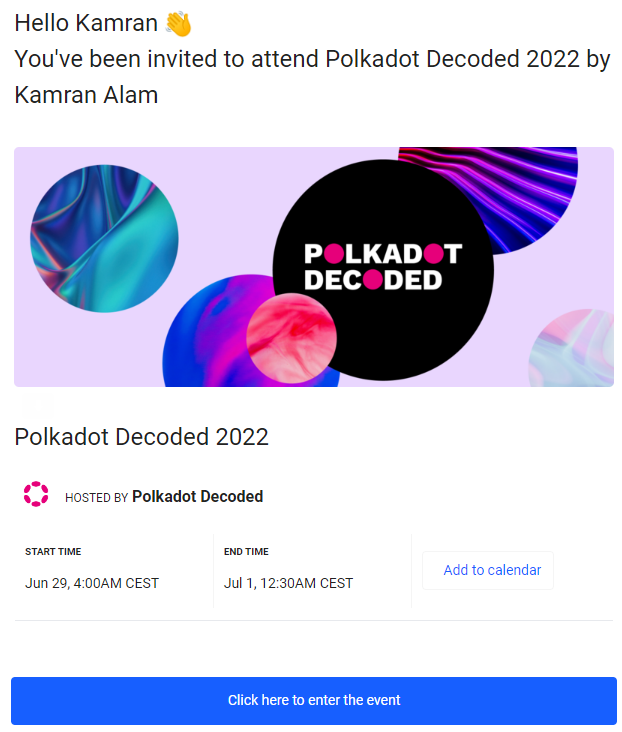 Currently i am feeling blank as the speaker is speaking chinese and i will have to wait for the english speakers to come and start their talk on different topics.
The current location is Hangzhou and i have asked if their will be english subtitles later. Also the event is taking place at three different locations one of which is NYC and Berlin and there the complete event will be in english.
For now i can't understand the language but though i am talking with some people in the chat box to see if i am the only one who is unable to understand what is going on.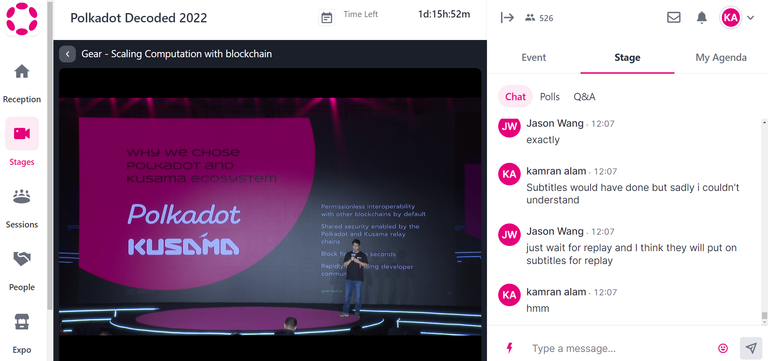 The event that will be in english will start in one hour so i would now go take a bath and get fresh. I am going to share more about the same in my coming blogs.
Stay tune and thats all for today.
Thank You