No, this is not the name of another cult movie starring Samuel L. Jackson. I don't know why the L in his name so important, lol.
Well, I was on my way to the mall and I found a crowd gathered near a storm drain. I stopped my scooter and checked and I saw the guy holding a snake.
He caught the snake after getting complains from residents. It is a huge king cobra I think. I have seen a lot of snakes but I can't recognise them with their names.
When I came back to my nursery I saw the son of our employee walking with a huge stick and I asked him what happens.
He told me someone saw a snake and he's trying to find it.
My luck! Two snakes in a day. Now I'm worried for my employees because they are the ones who take care of the nursery and can accidentally step on the snake or disturb it while cleaning the plants.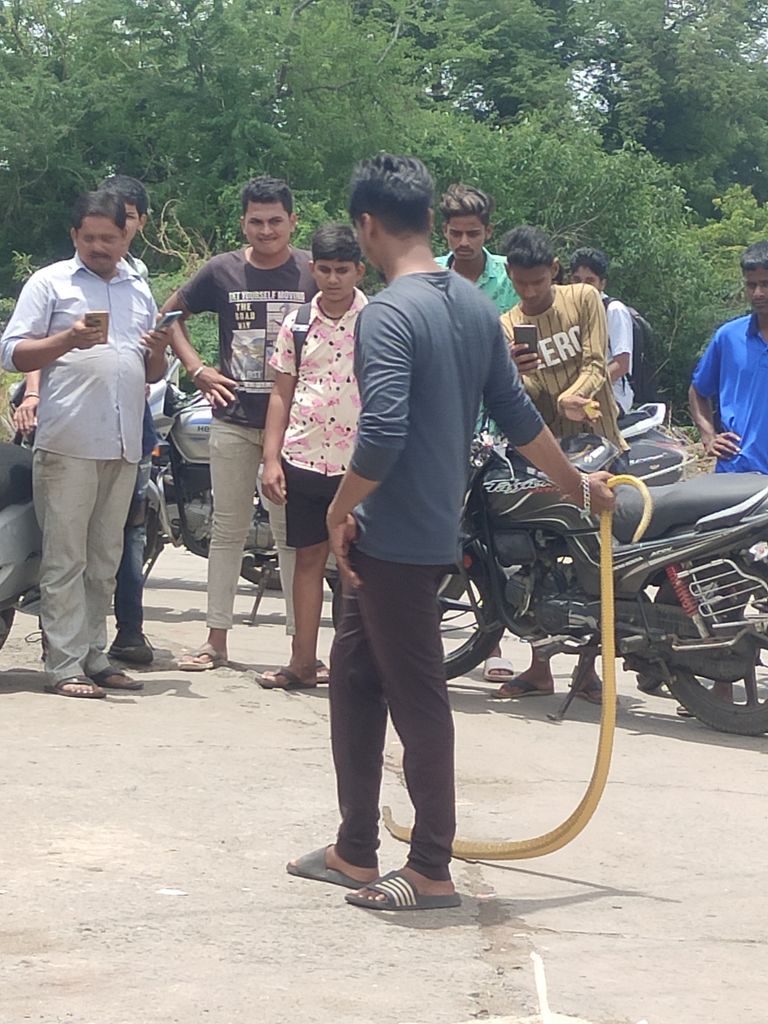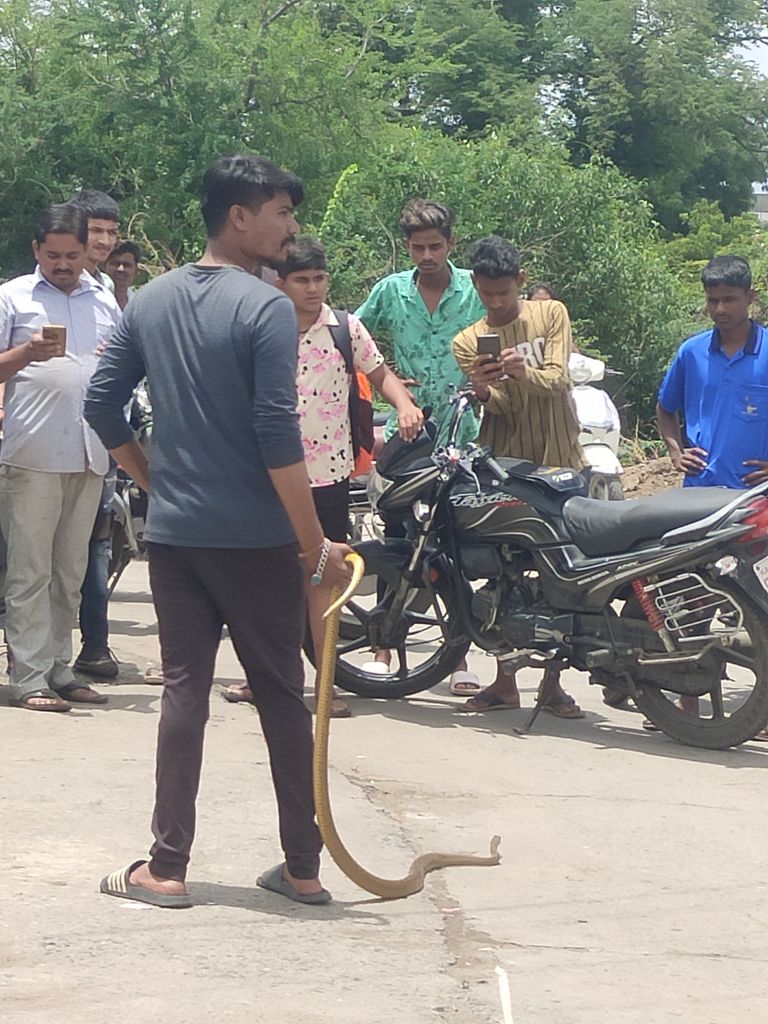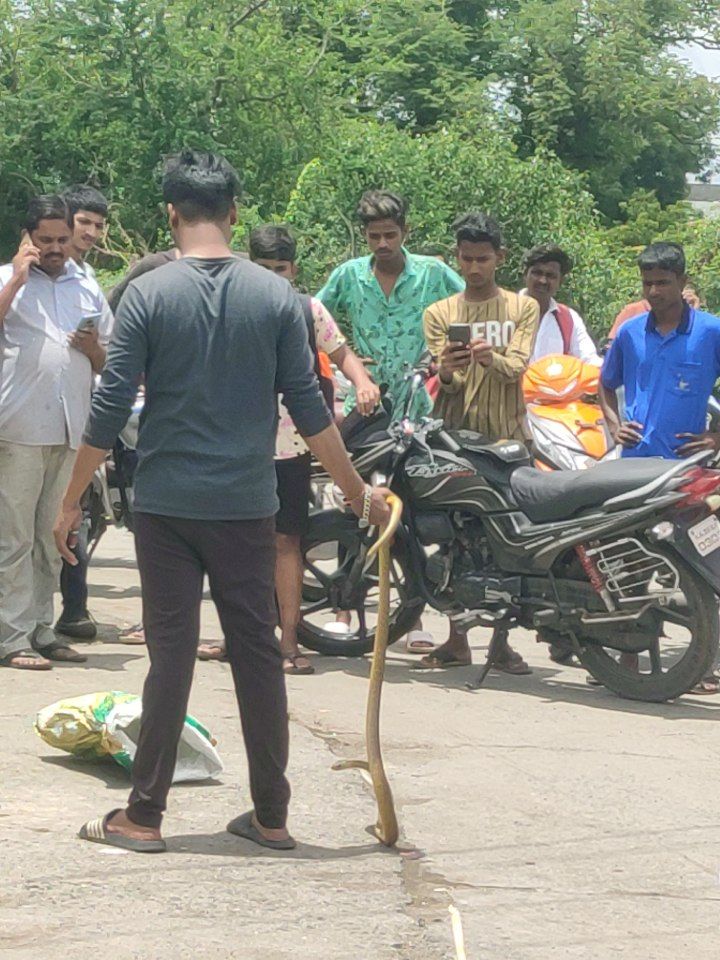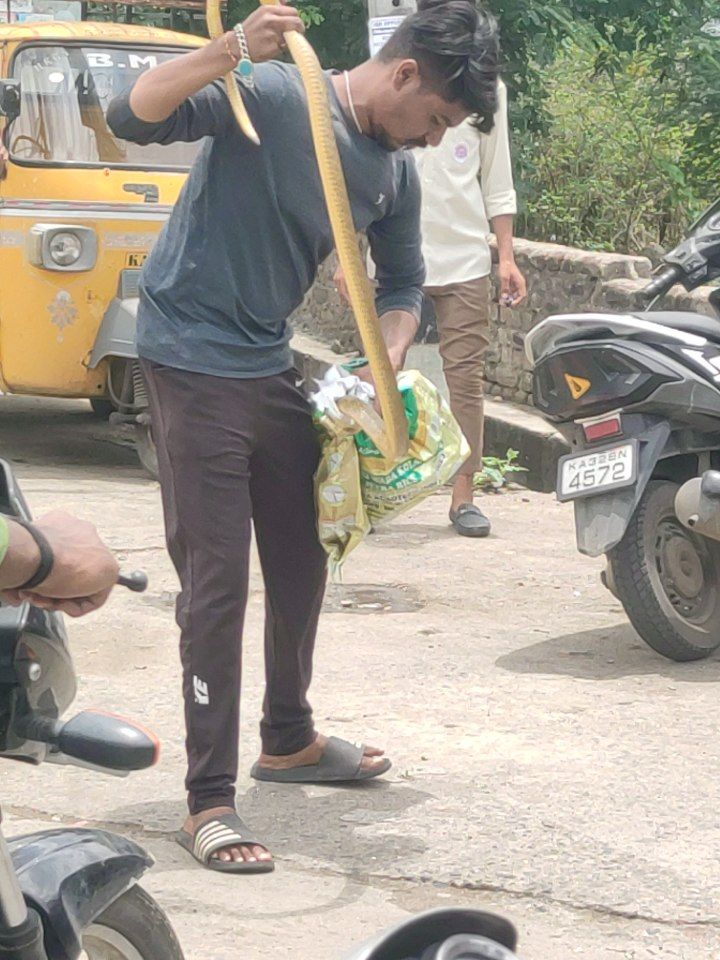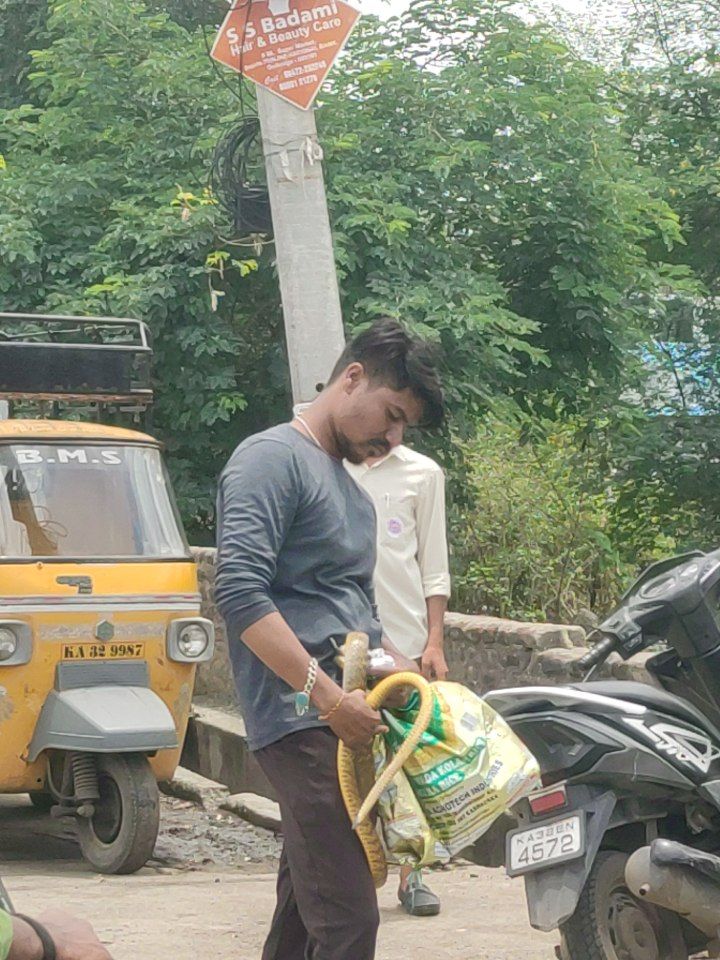 The snake will be taken to a forest and left to live it's life in peace.

---
Posted from https://blurt.live