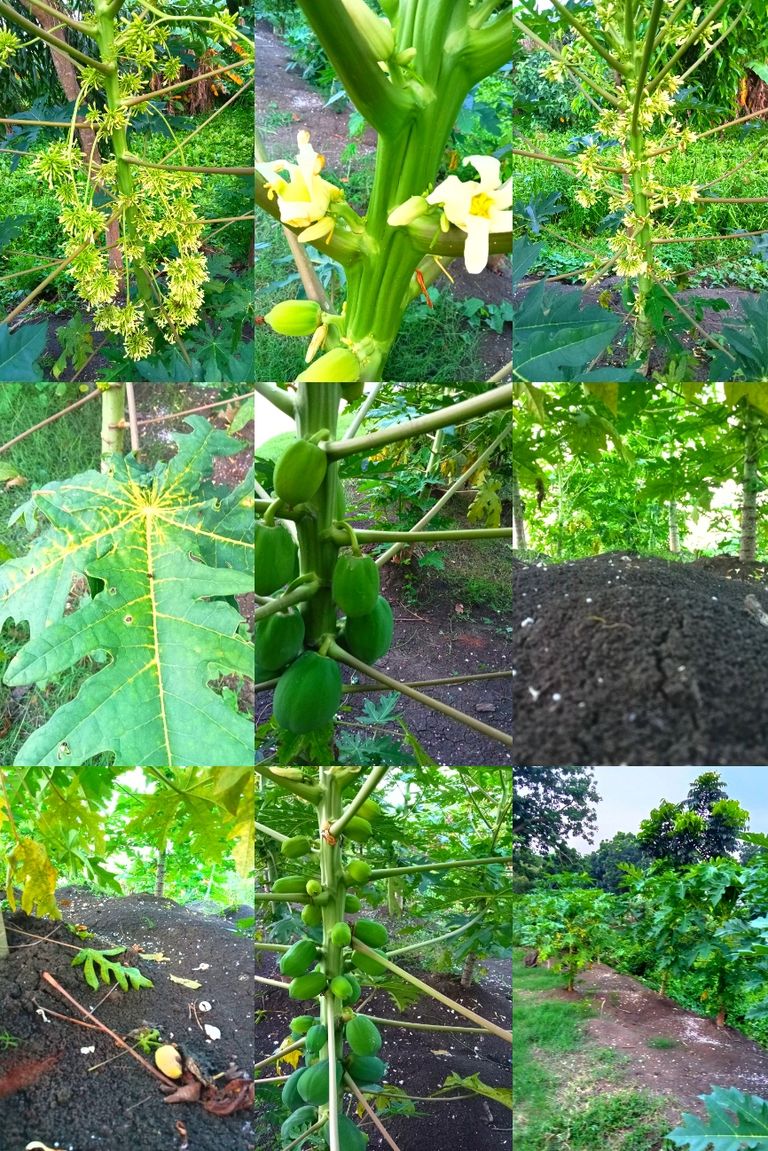 |We all like something, our hobby is something. All the people of the world can go to a higher level to fulfill their hobby. Similarly, when these things arise in the mind, it can be said that the garden has to be made. That is why the garden is made. I did and my garden has 70 acres of land which means it is not a garden it can be said to be a mixed cultivable place where there are plants like fish vegetables etc. flowers trees fruit trees in this case it can be said that agricultural produce is there in abundance so I will share that moment and those places with you. I have come to do it and decided that I will discuss with you all the places that I am located whether it is for fish farming or for vegetable farming. So let's discuss and see all the plants in my garden ।Timing of sowing and transplanting for success in improved papaya cultivation: Ashwin and Paush months are the best time for sowing papaya seeds and 40 to 50 days after sowing i.e. Magh-Falguna months are suitable for transplanting.
Planting: The soil in the pit should be turned well before planting. 30 cm per hole. 3 saplings should be planted in triangle shape at a distance. Removal of exposed leaves of seed-grown seedlings prior to planting reduces seedling mortality and promotes rapid seedling establishment. In case of fodder grown in polybags, the polybag should be removed very carefully, so as not to break the soil ball. Fall afternoon is the best time to plant seedlings. Care should be taken during planting so that the root of the seedling does not go deeper than it was in the soil in the seed bed or polybag.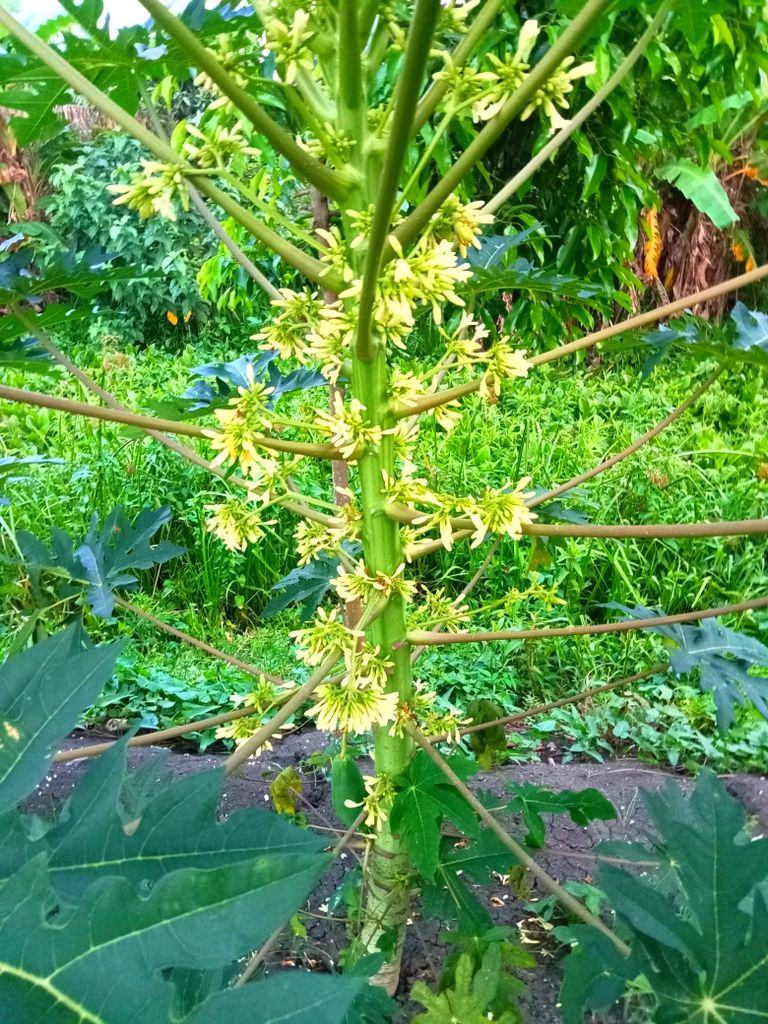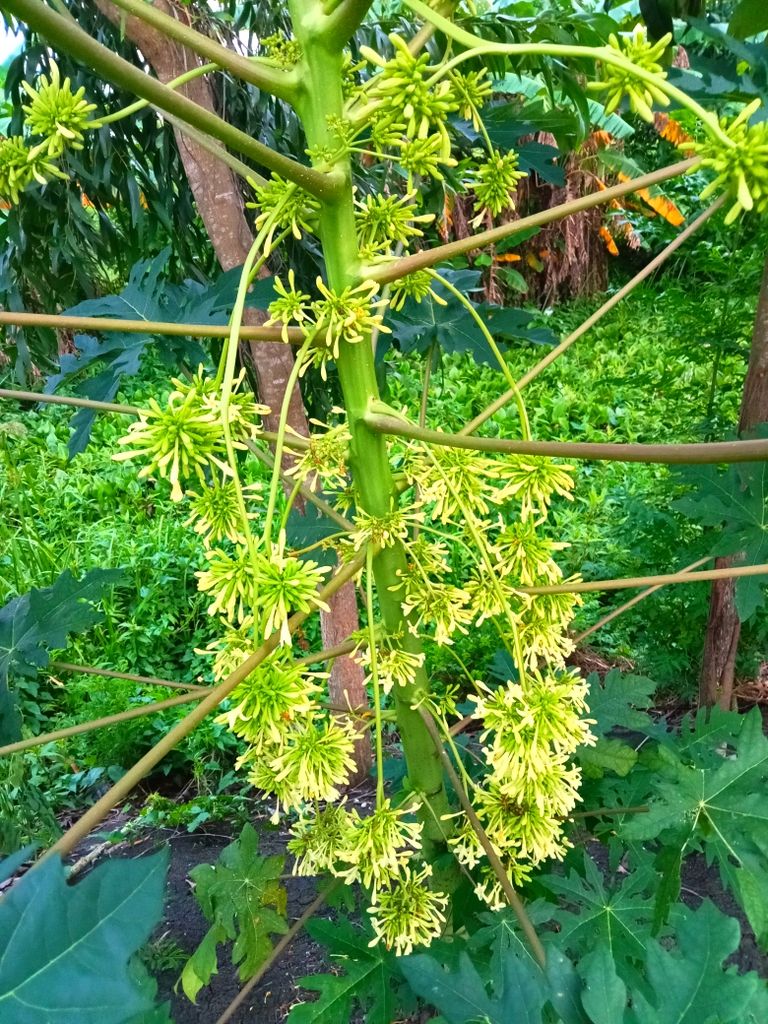 Everyone in the world lives in different kinds of farming some of them are very young in managing garden and love to manage and make garden among them I am a gardener in my garden there are different kinds of fruit and flower trees which I take care every morning or afternoon every day. I clean them in different ways. I have papaya plants in my vegetable garden and today I'm going to talk about something. When I first had them, I was growing papayas in hybrids. After 15 days after doing the work, Urea fertilizer should be sprinkled at the base of this plant to keep the works fresh and beautiful. Before using insecticides to prevent the flowers from dropping and attack by black bug and always consult an agronomist in every cultivation. I think it is very important to take.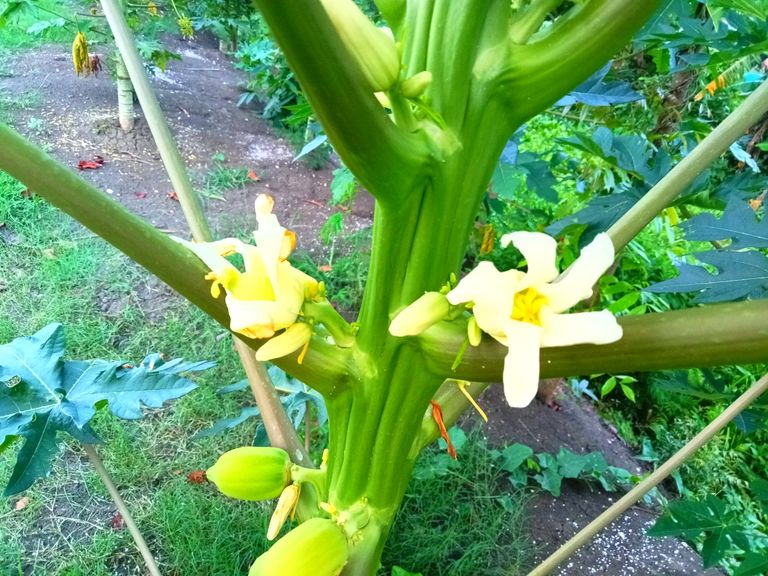 Now let's talk about the flowering time of the papaya plant. When the papaya plant flowers, it is seen that the thick black ant attacks the vessel and cuts the flower from the base. It is very important to use it as a main one. or by taking advice from an agriculturist or it may be seen that one may face loss to oneself and one's self. Just as every plant is affected by the moment of flowering or fruiting or other aspects, this papaya tree and its leaves are prone to diseases such as wilting and falling of flowers. The way to detect such diseases is to use insecticides and lighting systems such as The same is done with rice.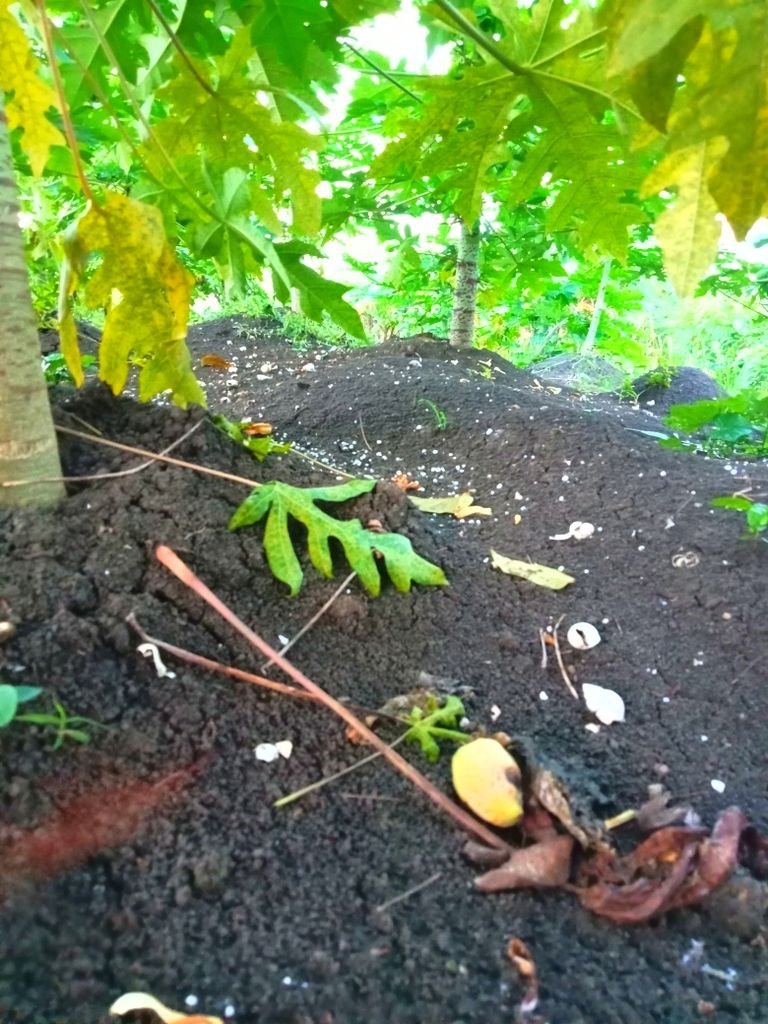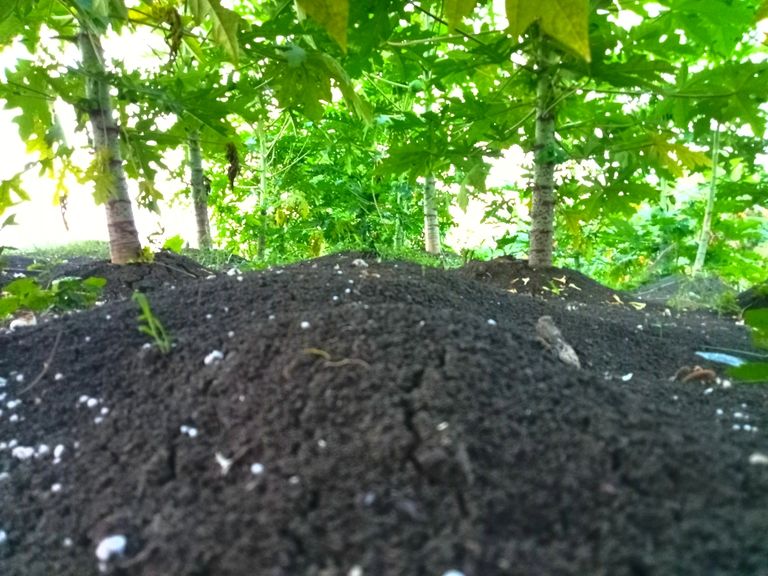 This time we will talk about sir mixed in the soil and its quantity
Application of Fertilizers: Papaya should be fertilized at proper time to get good yield. 450 to 500 grams of urea and 450 to 500 grams of MOP fertilizer should be applied per plant. 50 grams of urea and 50 grams of MOP fertilizer should be applied per plant every month from one month after planting.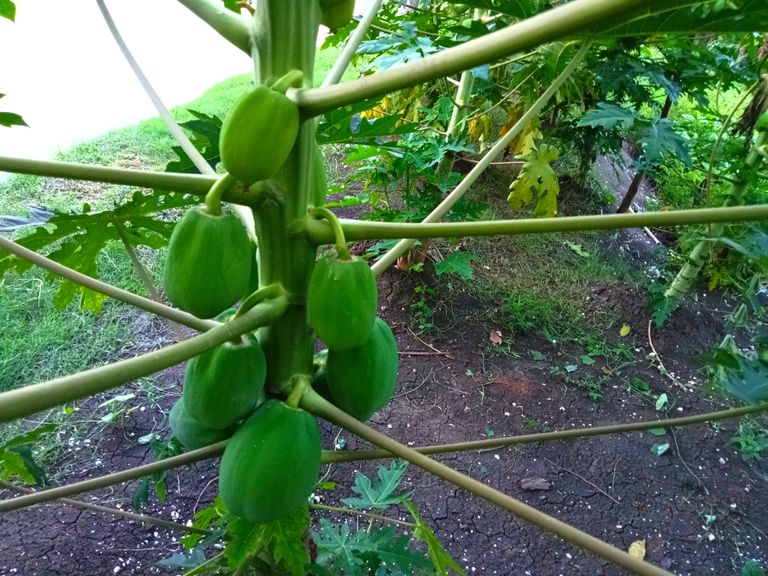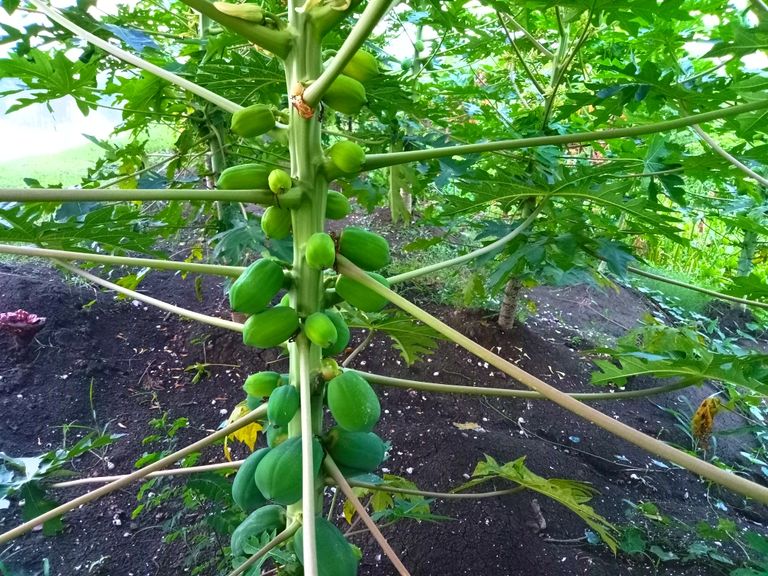 This time we will talk about garden management and drainage
Care: If you want to bring success in papaya cultivation at home, care must be given 100%. Papaya land should always be kept weed free. While suppressing weeds during the monsoon season, care should be taken to ensure that the soil is not too loose.


Water Irrigation and Drainage: Irrigation should be done as needed in dry weather. Proper water drainage system should be kept so that irrigation and rain water does not accumulate on the land.
Thanks for supporting teams..