Hello friends, I hope you are all well, friends, I hope you all like my diary today.
اسلام و علیکم دوستوں امید کرتا ہوں کہ آپ سب خریت سے ہوں گے دوستو امید کرتا ہوں کہ آپ سب کو میری یہ آج کی ڈاٸری پسند آٸے گی
My dear friends, I woke up at 7:00 in the morning today. I got up, took a shower first and after taking a bath, I had breakfast and after having breakfast, I went out. Today the weather was very good. Then I went to my room. As for my mobile, I used to play fun cards and games. After a while, I went out for a walk. I walked around for a while and then came back home. I had lunch and then I fell asleep.
میرے پیارے دوستوں آج میں صبح 7:00 بجے اٹھا میں اٹھ کر پہلے نہایا اور نہانے کے بعد میں نے ناشتہ کیا اور ناشتہ کرنے کے بعد میں باہر نکلا آج موسم بہت ہی اچھا تھا پھر میں اپنے کمرے میں چلا گیا میں کمرے میں جاکر اپنا موباٸل چلاتا رہا موباٸل میں میں فنی کارٹوں اور گیم کھیلتا رہا کچھ دیر بعد میں باہر گھومنے چلا گیا میں کچھ دیر گھوما پھرا اور پھر گھر واپس آگیا گھر آکر میں نے دوپہر کا کھانا کھایا اور پھر میں سوگیا ۔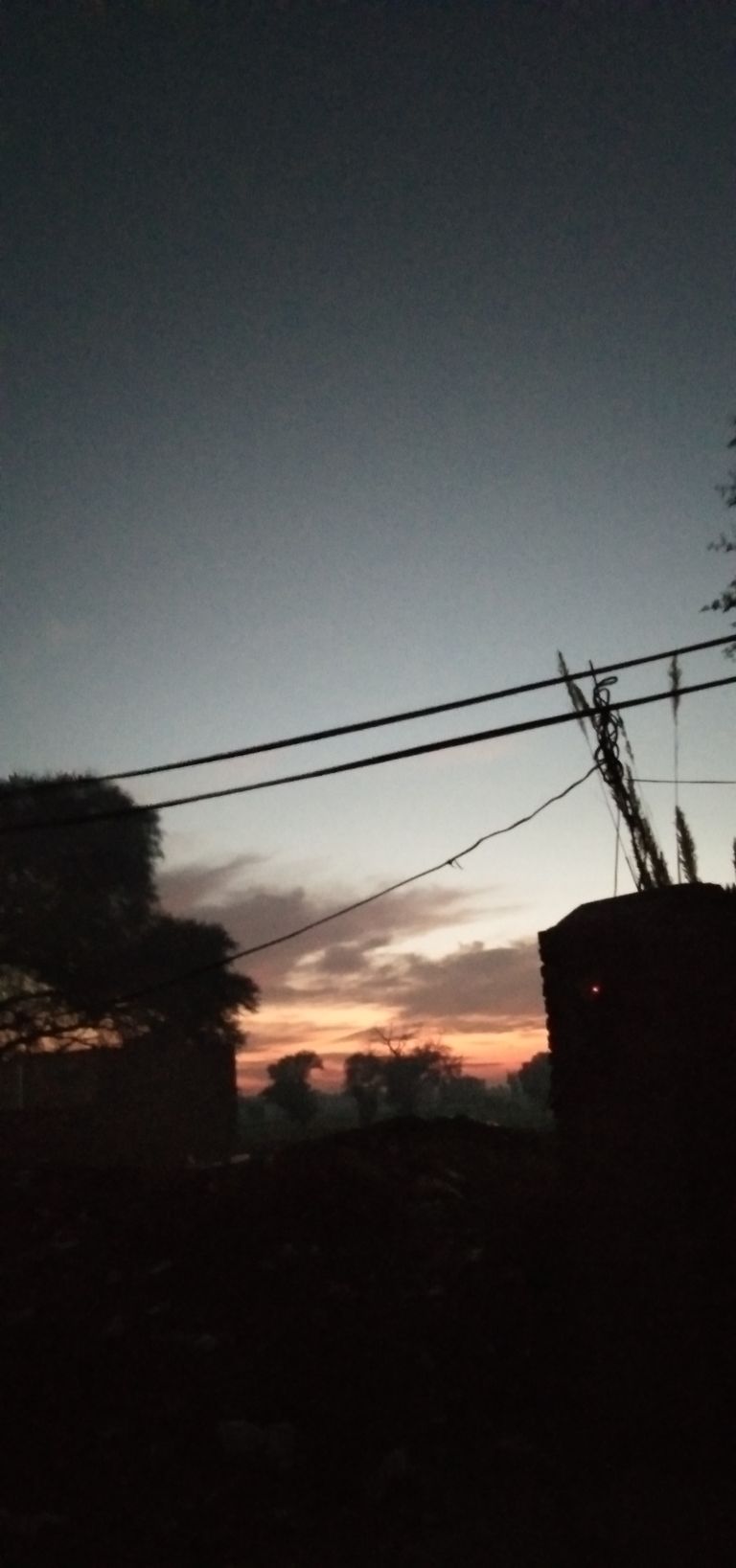 After that I got up at three o'clock and got up and took a bath. After taking a bath I drank tea and went out. I took something from the shop and then I sat outside in the open field and went out in the ditch for a long time. Sitting down today the weather was so lovely I also did some photography today that I want to show you all I hope you all like it guys after that I came back home I came home I drank lemon water and then I went to my uncle's house and when I came back, the azan of Asr was going on.
اس کے بعد میں پھر تین بجے اٹھا میں اٹھ کر نہایا اور نہانے کے بعد میں نے چاۓ پی چاۓ پی کر میں باہر چلا گیا میں نے دکاں سے کچھ چیز لی اور پھر میں نے باہر کھلے میدان میں بیٹھ کر کھاٸی میں کافی دیر تک باہر بیٹھا رہا آج موسم بہت ہی پیارا تھا میں نے آج کچھ فوٹوگرافی بھی کی ہے جو میں آپ سب کو دیکھانا چاہتا ہوں امید ہے کہ آپ سب کو پسد آۓ گی دوستوں اس کے بعد میں گھر واپس آگیا گھر آکر میں نے لیمن پانی پیا اور پھر میں اپنے چاچو کے گھر چلا گیا پھر میں جب واپس آیا تو عصر کی اذانیں ہورہی تھی