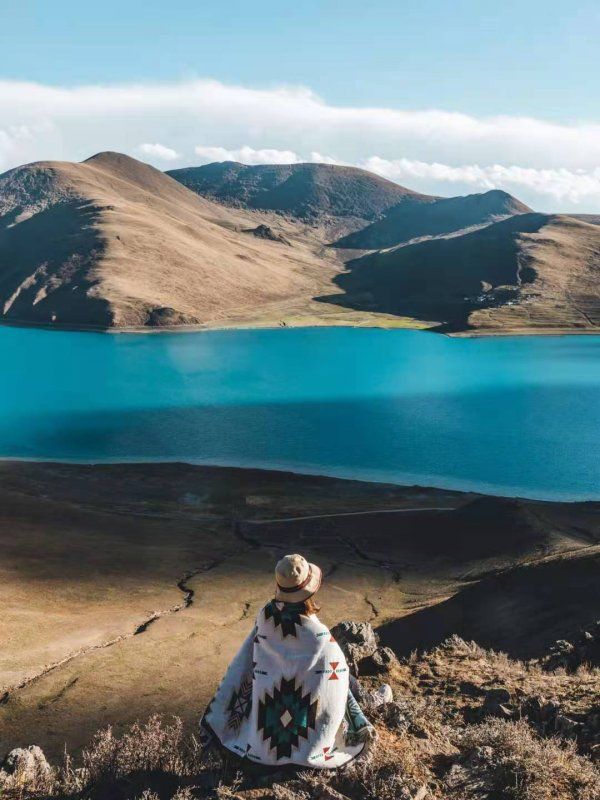 No nation in the world is born industrious, and industriousness is forced out. Similarly, a history of struggle is actually a history of pain and blood and tears. The process of struggle is a difficult process. When I see touching inspirational stories, from the initial excitement and admiration to the final meditation and emotion. I would like to see inspirational stories appear one after another. After all, there are always people who have come out of trouble through their efforts. But I don't want such a story to appear, because what can finally come out is rare, which is very few compared with the tens of millions of people in dire straits. I hope to see all people come out and live a better life.
For example, there is a river crossing in front of all people. If you want to run towards a bright future, you must cross this river. The river is wide and deep, and the waves are rough. Crossing the river can't be accomplished at one stroke. Powerful and rich people buy boats, rent yachts, and even get helicopters. Rich people are self-willed. Money can make the devil grind, and money cannot do nothing. But the rich are in the minority after all, and most of the poor can only sigh before the river, keeping their own ways, and let fate prevail. At this time, a very few poor people rose up to fight against their fate and tried to change their fate. But how much effort and sweat they have to pay, and how strong will they have!
An aspiring young man, Xiao Wang, lost his father when he was young. Before finishing high school, he went out to work to support his family. His family was so poor and penniless that when he was extremely hungry, he went to the canteen of the university campus to pick up the leftover meals of the students. Working on the construction site, he had to take out books to study during the lunch break, which became a scenic spot on the construction site. Luckily, Xiao Wang was finally admitted to Shandong University as a graduate student majoring in philosophy, becoming a model for many people to follow.
After reading such inspirational stories, to tell the truth, my heart is heavy and I felt speechless. Some people rely on their own hard work, out of the poor countryside, changed their fate, and then have a sense of "thanks to poverty". Yes, it is poverty that forces those who have aspirations to come out. After enduring hardships, one was almost exhausted, and finally swam across the river and landed on the bank. The people on the bank cheered and joked that "a Golden Phoenix flew out of the gully," while the people on the other side who were unable to swim over were envious and just shook their heads and sighed.
Why not use the power of the state to build a bridge? Ensure that the channels for everyone to rise are unblocked. Why not give everyone the same opportunity? To eliminate the gap between the rich and the poor, eliminate class solidification, eliminate privileges, and everyone has equal opportunities for competition, which requires the improvement of the system.
This is what our whole society needs, and what everyone hopes to see, rather than just seeing a few inspirational people who have gone through a long and arduous journey, bruised and exhausted.
世界上没有哪一个民族生来就是勤劳的,勤劳是被逼出来的。同样,一部奋斗史其实就是一部痛苦史、血泪史。奋斗的过程就是一场艰难的历程,当我看到一个个感人的励志故事,从最初的心潮澎湃、羡慕至极到最后的掩卷沉思、感慨万千。我愿意看到一个个励志故事的出现,毕竟,总有人通过努力走出了水深火热之中。可我又不希望这样故事的出现,因为最终能够走出来的,终究是凤毛麟角,与水深火热之中的千万大众相比微乎其微,我希望看到所有的人能够走出来,过上富裕的日子。
比如,有一条河横在所有的人面前,要奔向光明的前程,必须要越过这条河。河宽沟深,波涛汹涌,绝非一人之力一日之功就能实现的。有权有势者买来了船,租来了游艇,更有甚者搞来了直升飞机,有钱就是任性,有钱能使鬼推磨,有钱就没有办不到的事情。可富人们终究是少数,大多数的穷人只能是望洋兴叹,安分守己,任由天命了。这时,就有极个别的穷人起来与命运抗争,试图改变自己的命运。可他们要付出多少心血和汗水,要有着多么坚强的意志!
有志青年小王自幼丧父,高中没有读完就外出打工来维持家庭的生计。家里穷徒四壁,自己身无分文,饿极了就到大学校园食堂里捡学生们剩下的饭菜吃。在工地上干活,午饭间隙,他还要拿出书本来学习,成了工地上一道风景。苍天有眼,小王最终考上了山东大学哲学专业的研究生,也成了许多人学习的榜样,效仿的典型。
读罢这样的励志故事,说实话,我的心沉沉的,说不出来的一种滋味。有的人靠着自己的拼搏,走出了穷困的农村,改变了命运,然后有了"感谢贫穷"之感。是啊,是贫穷逼着一个个有志者走了出来。历经千辛万苦,已累得奄奄一息,终于游过了那条河,上了岸。岸上的人便欢呼起来,戏称为"山沟里飞出了金凤凰,"而对岸无力游过来的人,羡慕不已之余就是摇头叹息。
为何不动用国家的力量修建一座桥呢?保障人人上升的渠道畅通。为何不赋予每一个人相同的机会呢?消灭贫富差距,消除阶层固化,消灭特权,人人享有平等的竞争机会,这就需要制度的完善。
这是我们整个社会所需要的,也是人人希望看到的,而不是只看到走过千山万水、遍体鳞伤、心力交瘁的几个励志者。