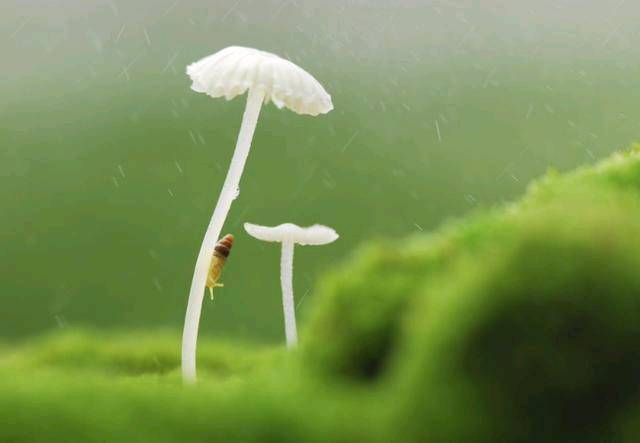 When my daughter was young, we lived in the living quarters of the original unit, across the door of which was a branch of the Agricultural Bank of China. My wife saved a sum of money there, and when it was due, wife withdrew it with interest. When handling business, another staff member inside the bank counter took the initiative to talk with her and suggested saving the money again to enjoy good interest. Wife thought it was a deposit, so she went through the formalities. When I got home, I saw that the deposit had turned into insurance, so I asked my wife to go to the bank. They knew they were in the wrong so they immediately returned the money.
Later, I learned that commercial banks can carry out agency insurance business, and it is legal for banking professionals to promote insurance. However, the CBRC issued a relevant notice as early as 2010, clearly requiring commercial banks to carry out agency insurance business, should follow the principles of openness, fairness and impartiality, fully protect the interests of customers, and should not mislead customers, and describe insurance products as bank financial products or financial products, which could mislead depositors. At that time, depositors did not realize that this was insurance. Usually, some people found that this was insurance after a period of time after they bought it. There was a big loss when they wanted to cancel the insurance, so they had no choice.
This incident reminds me of more things. We are always satisfied with superficial reminding and persuasion. No one will make efforts to find the root of the problem and find effective ways. For example, some people often urinate in a certain place, but we just put up a sign saying "No urination here". The manhole cover on the road was broken, but there was only a sign "Beware of manhole cover". The Ministry of Education issued a document "Tutors shall not have sexual relations with graduate students".
No one seriously thinks about why there are people urinating here. Are there piles of garbage and no one to clean it up? Why are manhole covers often broken? Is it a quality problem or an interest problem? Why do tutors have sex with graduate students? Why do bank tellers mislead depositors? Is there a question of interest? Or do they blindly pursue performance?
A ditch is leaking, overflowing in disastrous state. In case of such problems, a traditional approach of find-it and fix-it mentality is often taken, rather than finding the problem from the source. Is the ditch too small, or is there a problem with the quality of the ditch, or are there sundries and weeds in the ditch blocked? Or too much water?
It's not too late to mend. For thousands of years, we have always been satisfied with superficial warnings, summaries and reflections, and are keen on written things, rather than down-to-earth tracing back to the source, finding the crux of the problem, and eradicating the malpractice.
女儿小时候,我们住在原单位里的家属院,家属院门口对过是中国农业银行的一个营业点。妻子在那里存了一笔钱,到期时妻子连本带息提了出来。办理业务之时,银行柜台里面的另一个工作人员主动与妻子攀谈了起来,建议将钱再存起来,可以享受不错的利息。妻子以为是存款,便办理了手续。回到家,我仔细一看,存款竟变成了保险,便让妻子去找银行,银行自知理亏,随即把钱退了回来。
后来我才了解,商业银行可以开展代理保险业务,银行业务人员推销保险是合法的,但是银监会早在2010年就下发了相关通知,明确要求商业银行开展代理保险业务,应当遵循公开、公平、公正的原则,充分保护客户利益,不得对客户进行误导,把保险产品说成是银行理财产品或者说是理财产品,误导储户。储户当时没有认识到这是保险,通常有的人买了之后过了一段时间后才发现这是保险,要退保损失又大,无可奈何。
这件事使我想起了更多的事情,我们总是满足于热衷于表面上的提醒、劝导,没有人会下气力寻找问题的根源,然后找到行之有效的办法,比如:某地方经常有人大小便,只是立个牌子上书"此处禁止大小便";道路上的井盖坏了,只是在那里竖个牌子"小心井盖";教育部发文"导师不得与研究生发生性关系"等。
没有人认真思考一下,此地为何有人大小便,是不是垃圾成堆,无人清理?井盖为何会经常坏掉?是质量问题还是里面有利益问题?导师为何会与研究生发生性关系?银行柜员为何会误导储户?这里面有没有利益的问题?还是一味地追求业绩?
一条水渠,漏水、溢水,百孔千疮,出现这样的问题,只是哪里漏堵哪里,头疼医头脚疼医脚,而不是从源头上查找问题。是水渠太小、水渠的质量有问题,还是沟渠中有杂物、杂草堵塞了?还是水量太大?
亡羊补牢,犹未晚矣。几千年来,我们总是满足于表面上的警告、总结、反思,热衷于书面上的东西,而非脚踏实地地追本溯源,找到问题的症结,大刀阔斧,根除弊端。
---
Posted from https://blurt.live