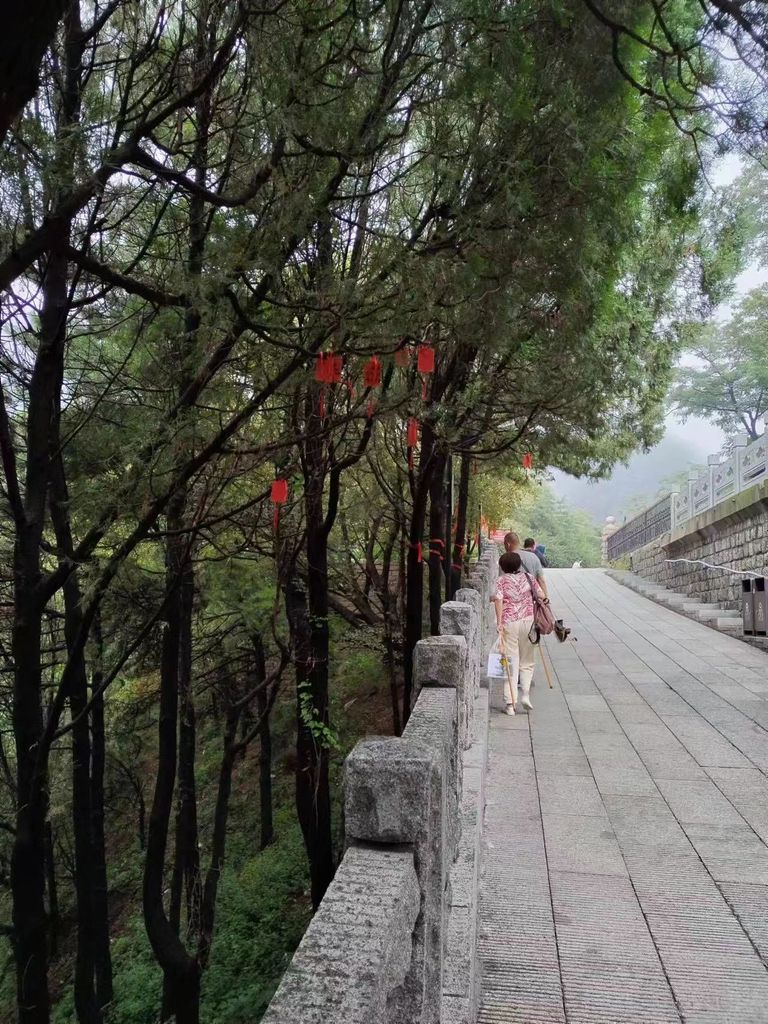 In September, 1984, because I was not 16 years old and failed to become a coal miner, I went back to school to repeat my studies. As a result, I was successfully admitted to technical secondary school in 1985. That year, my brother was also admitted to the junior college. A rural family had two students admitted to secondary school and junior college at the same time, which caused a sensation in the whole village and even the whole commune.
When applying for schools, I deliberately avoided coal schools, geological schools, forestry schools, agricultural schools, and health schools. The first school I applied to was Shandong Electric Power School located in this city, the second was Shandong Textile School, and the third was the normal school in this city. Normal school is a guaranteed school. As a result, failing to be admitted to Shandong Electric Power School I was admitted to Shandong Textile School. To tell the truth, I didn't know what textile was at that time, let alone where the largest textile enterprise in this city was.
Time flies! Four years of technical secondary school study soon ended, including two years of college elementary course study and two years of professional knowledge study. In July, 1989, I stayed at home waiting for the arranged employment for me.
One of my classmates had an uncle in the county Party committee. In fact, he had a place to go early, which was a hosiery factory located on the edge of the city. Our family had been a farmer for generations, and my parents didn't know a few words, and we had no official relatives. We could only resign ourselves to our fates.
On the day when I could get the arranged employment, I took the quilt and got on the bus early to go to the city. I had a habit of being early rather than late in everything. After all, my family was more than 20 kilometers away from the urban area. After threading through back streets, I found the Municipal Textile Bureau, which was in the same yard with the first Light Industry Bureau and the Second Light Industry Bureau. The small building with three or four floors was located in a small alley on the back of the current No. 1 middle school.
When I got there, it was before 8 o'clock and people there didn't come to work. I went upstairs to find the office with the Textile Bureau sign and waited at the door. When it was almost 8 o'clock, people came to work one after another. A middle-aged woman came up the stairs to open the door of the Textile Bureau. Tall, well dressed and well maintained, it was not like people in our countryside, who was an office cadre at first glance.
She looked at me with a smile. "Did you come to get the arrangement?" Flattered, I followed her into the office. I was afraid I would be assigned to remote counties or township enterprises, because at that time, township enterprises were in full swing, private economy and individual economy developed rapidly, and graduates were needed everywhere.
I told my difficulties to this seemingly amiable female cadre, because she held our future place and destiny in her hands. "You see, it's not easy for our rural children to get admitted to a technical secondary school. I'm afraid we'll be assigned to a county far away from home." The female cadre took out a check-in card from the desk drawer and prepared to write the content on it: "Oh, it's just that Dahe wants a student this year. Go there. It's not far from the urban area, and the terminal of the No. 4 bus is there. Besides, the income is good, and it's the largest textile enterprise." Dahe she mentioned was the cotton textile factory located in Dahe, which was the largest cotton textile enterprise in the city and I once practiced there. There environment was beautiful and the benefits are very good.
Giving a thousand thanks, I took my arrangement and went to the factory directly. Later, I heard that about 10 minutes after I left, another classmate of mine also went there to get the arrangement, and his goal was Dahe cotton mill, because he had known that Dahe would employ a student this year. There was also a classmate from another county whose purpose was joining Dahe cotton mill, but I got the first one. Later, two of them taunted me for this, thinking that I had found a relationship and played a trick, so I could only laugh it off.
If that day, I didn't go to the Textile Bureau early, and then more than ten minutes later, it might not be like this. There will be no later acquaintance between me and my wife, let alone my present daughter. Everything will be rewritten. Unfortunately, there is no if in life.
It seems that there is a force that controls my life. Everything is arranged by God. And I only believe that God will have the best arrangement, just try my best.
1984年9月,我因未满16周岁而未能成为一名煤矿工人,便回校复读了,结果第二年,也就是1985年顺利考上了中专。那一年,哥哥也考上了大专,一个农村家庭了同时考出来了两个学生,一时轰动了整个村子,甚至整个公社。
在报考志愿时,有意避开了煤炭学校、地质学校、林业学校、农业学校、卫生学校。第一志愿报了位于本市的山东省电力学校,第二志愿报了山东省纺织学校,第三志愿就是本市的师范学校。师范学校是保底的学校,结果第一志愿未能录取,被第二志愿录取了。说实话,那时我根本不知纺织为何物,更不知本市最大的纺织企业在哪里。
四年的中专学习很快结束了,两年的大学初级课程学习,两年的专业知识学习。1989年7月,开始了等待分配的日子。
我的一位同学有一个叔叔在县委里,他其实早早就有了去处,那就是位于城边的一家织袜厂。而我们家世代为农,父母大字不识几个,更没有当官的亲戚,只能听天由命了。
到了拿报到证的那一天,我拿着被褥早早坐上车去了市里。我有个习惯,凡事喜欢赶早不赶晚,毕竟家里距离市区也有20多公里的路程。七拐八拐,才算找到了市纺织局,与一轻局、二轻局在一个院子里,三四层的小楼,就位于现在一中背面的一个小胡同里。
到了那里,还不到8点,人家还没有上班。我上楼找到挂着纺织局牌子的办公室,在门口等着。快8点的时候,陆陆续续有人来上班,有一个中年妇女走上楼梯来开纺织局的门。高高的个子,穿着得体,保养得很好,哪像我们农村里的人,一看就是蹲办公室的机关干部。
她看看了我,面带着微笑:"来报到的吧?" 我受宠若惊,跟着她走进了办公室。我生怕自己被分到偏远的县城或者乡镇企业里去,因为那时乡镇企业如火如荼,民营经济、个体经济快速发展起来,到处都需要毕业的学生。
我把自己的难处告诉了这位看起来和蔼可亲的女干部,因为她手里掌握着我们未来的去处和命运。"您看,我们农村孩子考个中专也不容易,担心把我们分到离家很远的县城里去。" 女干部从办公桌抽屉里拿出一个报到证,准备在上面写上内容:"奥,正好大河今年要一个学生,你去那里吧。离市区也不远,4路车终点就是那里,再说效益也不错,是最大的纺织企业。"她说的大河就是位于大河的棉纺织厂,本市最大的一家棉纺织企业,我曾在那里实习过,环境优美,效益也很好。
我千恩万谢,拿着报到证直接报到去了。后来听说,我走后大约10多分钟,我的另一个同学也去报到了,而他的目标就是大河棉纺厂,因为他早知道大河今年要一名学生。还有另一个县城里的一位同级同学也奔着大河棉纺厂而去,结果被我捷足先登了。后来,他们两个还为此奚落了我一番,以为我找了关系,动了心计,我只能一笑了之。
如果那一天,我没有早早去纺织局报到,再晚上十多分钟,可能就不是现在这个样子了。也就没有后来我与妻子的相识,更不可能有现在的女儿,一切都将会改写。可惜,人生没有如果。
冥冥之中,似乎有一种力量在左右着自己的一生,一切皆是上天的安排。而我只相信,只管自己努力,上帝会有最好的安排。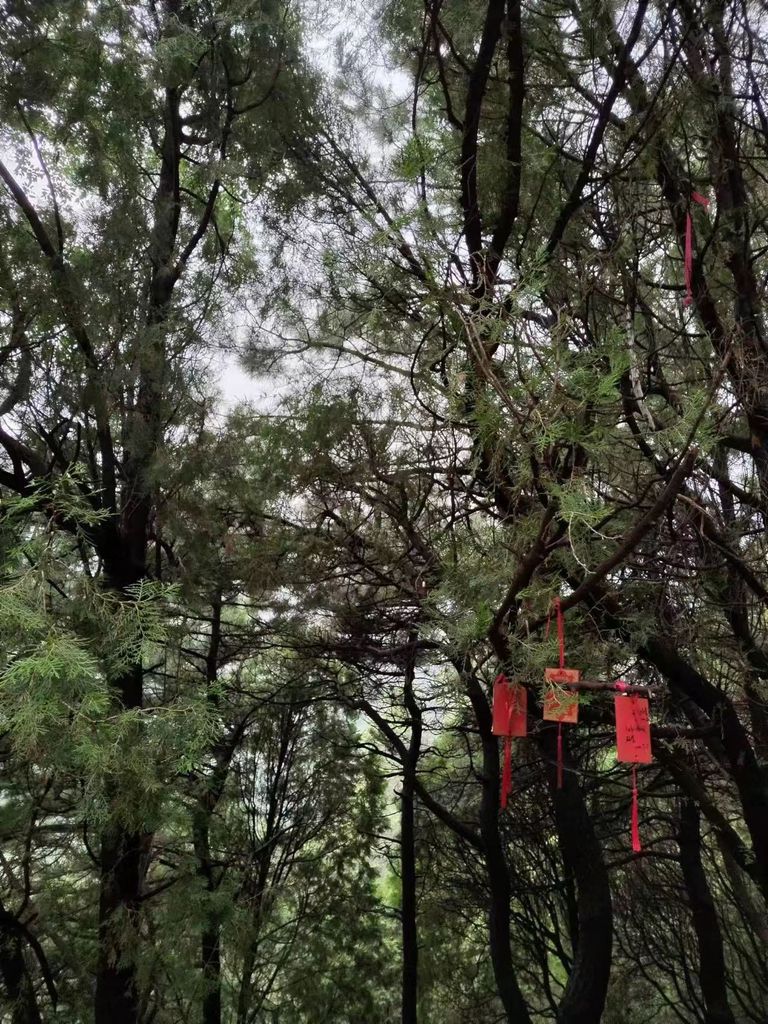 ---
Posted from https://blurt.live